Are Hotels Undervaluing Metasearch?
By Victoria Sweeney
Last updated January 26, 2022
3 min read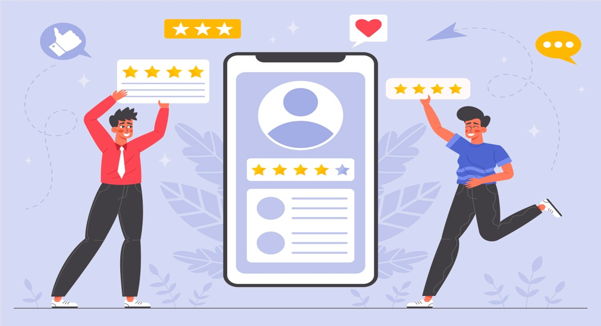 An email flashes in a hotel marketers inbox. Their Metasearch report for the month has arrived. They hurriedly flash through, glancing at the key metrics with a touch of nervousness. Finally, their eyes rest on one metric in particular—the Return on Ad Spend. They do the calculations on a scrap of paper and let out a sigh of relief. The figure is lower than the commission for Booking.com. Mission accomplished, money has been saved.
Within this story is the widely held belief that Metasearch is a direct booking tactic. It is a tool to compete with the performance-marketing-savvy OTAs and push down costs. Knowing that a Meta booking can be cheaper than an OTA booking, hotels run their campaigns until the cost is equivalent to the OTA commission. There is common sense in this strategy. However, we argue in this article that this overwhelming focus on direct bookings misses a key benefit of competing on Meta. It stops a guest from booking a competitor hotel. 
This begs the question: how does a comparison of rates help a hotel against its competition? A hotel comparison, sure, but a rate comparison? Is Metasearch not targeting the fabled bottom of funnel traffic that have already decided on a hotel? If the visitor clicks on Booking.com's link, sure it is a commission booking, but it is still a booking nonetheless.
Central to our argument is that a visitor clicking an OTA link often leads to a booking at another hotel, by design. OTAs' core competitive advantage is their curation of a whole market of hotels. Their function is to compare hotels, suggest hotels, filter hotels, and promote hotels. A single hotel cannot offer the same functions. The OTAs are shameless in (implicitly) communicating this fact. 
Take the following example.
1. When you click a Meta link to Booking.com you will not arrive—like on the direct website—in Booking's "booking engine". You will not even land on the hotel page. Instead, you land on the search results page, 2 (giant) steps away from starting a booking. In a world of one-click purchases, this is a lot of extra friction.
2. The hotel card makes up only around 21% of the landing screen space and a fraction of the space on the page as a whole. The selected hotel competes with 26 similar listings on this page alone.
 "Amsterdam: 477 properties found" is written in a font size that is 15% larger than the hotel name. This is not a mere fact, but perhaps the most important USP of Booking.com. The search box features the strongest colours with its Ikea-esque clash of yellow and blue. Filters, navigation links and (not one but two) map call-outs fill the remaining space. 
3. For new visitors, Booking.com even places a tool-tip over the hotel listing to call attention to filters. While we are here, notice that Booking.com now promotes a free taxi ride to win this first time customer (compared to a member who only gets 10% off rental cars).
 4. Clicking on "see availability" loads the hotel page in a new tab, this allows a visitor to effortlessly return to the search results rather than go back to Google. Booking.com knows its paying a lot for this visitor and is not going to waste them.
5. Even on the hotel page, the search bar retains its prominent position. A bread-crumb navigation bar highlights links to "Netherlands Hotels", "Noord-Holland Hotels", "Amsterdam Hotels" and "Amsterdam City Centre Hotels". 
Notice that the guest isn't even dropped into the room rates section of the page (that you would expect for a bottom of funnel visitor). Booking.com knows visitors are not fully convinced. Indeed, in our analysis, we see that meta visitors take between 8 and 11 minutes to make a booking (varying by device). That's not an open and shut case.
6. Curious about the location? If you open the map you are not shown the hotel's location USPs but are instead barraged with nearby deals.  Booking.com even declares that the 3 closest hotels provide "better value than current property." That kind of messaging alone should make a hotel uncomfortable with losing clicks to Booking.com.
There are three separate links to the map search on the hotel page alone. 
7. Hotels.com goes a step further than Booking.com. When exiting the website they push you to consider alternative hotels. 
An accident?
OTAs are conversion rate juggernauts. They AB test on a titanic scale. No design decision is by accident. They are carefully calculated moves to capitalise on their strengths (not yours). They communicate subtly, at every step of the way—"do not stop searching."
The implication is that many people who click on an OTA get sucked back into the top of the funnel. Booking.com is shaking the funnel like a snow globe—some snowflakes sink straight back to the bottom (of the funnel), but others will float around landing in all sorts of places. So long as it remains in the Booking.com sphere, they don't mind.
What does it mean for hotels?
When a hotel uses Metasearch and wins a visitor's click, you are not only reducing costs of acquisition, but you're also increasing the chance that the visitor will book with you and not elsewhere. By controlling the landing experience, you monopolise the space for your hotel. That is a powerful advantage that shouldn't be wasted.