Direct Bookings: How Successful Have Hotels Been in Earning Them Lately?
By Hotel Tech Report
Last updated January 26, 2022
3 min read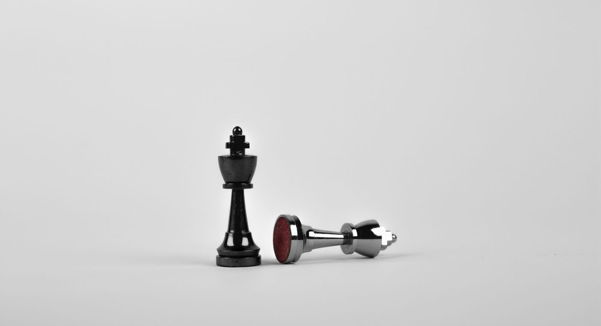 Direct booking campaigns have been a centerpiece of hotel marketing for several years now. The push to encourage guests to 'Book Direct' stems from efforts to both reduce commissions paid to third-parties and to forge stronger bonds with guests. Without an intermediary, a hotel can market to the guest before, during, and after the stay, regaining control over the guest relationship, both financially and strategically.
Evidence shows that the efforts have begun to pay off, says hospitality marketing firm Kalibri Labs:
Loyalty member campaigns have either strengthened or stabilized the growth through Brand.com, while the OTA channel has either held steady or decelerated. Brand.com generates 50% more bookings on average to U.S. hotels than the OTA channel.
To make its assessment, Kalibri Labs analyzed 80 million transactions from 18,000 hotels in its proprietary database. The results are promising, revealing solid gains in profitability and rate competitiveness among sampled hotels.
Related article: Do loyalty programs for independents actually work?
Direct bookings are more profitable
Hotels prefer direct bookings due to the lower customer acquisition costs, which have been rising for the past several years. When it comes to how much revenue hotels spend on booking-related costs, the data reinforces the narrative that OTA commissions have risen at the greatest clip. With hotels facing 45% commissions from that channel, the 27% cost for loyalty-based bookings is a striking contrast.
However, once a hotel turns away from intermediaries, it must spend money on marketing to secure bookings, some of which is spent on paid search and some on discounted Book Direct rates. So, some of the money saved on third-party commissions ends up going out the door anyhow.
Even after accounting for the additional costs of paid search and discounting, the Kalibri Labs analysis found that direct bookings were 12.5% more profitable than those derived from OTAs. In fact, the more impactful value of direct bookings may be in the corresponding rise in Average Daily Rate.
The ADR for Member Rate/Loyalty bookings reflects a solidpremium compared to OTA bookings (after acquisition costs are removed). ADR has grown to 9% in 2018, up from 8.6% in 2016. Even when tested for weekend/weekday and lead time differences, Net ADR for Brand.com loyalty bookings is higher in total, and for each chain scale.
This is counterintuitive, as members-only rates are promoted as the "best available rate." Are hotels lying to guests? On the contrary, guests are responding to the upsell. That's the whole point of recapturing control of the guest relationship: Once a hotel can market directly to the guest through its upselling platform, it reveals new revenue opportunities such as room upgrades, bundled room rates, and premium experiences. It appears that guests respond to these efforts, pushing up the net ADR for brand.com when compared to the OTA channel.
To achieve the greatest profitability for your hotel's direct booking efforts, keep your marketing costs in check with metasearch management tools. And don't neglect your hotel website - make sure you are working with a top rated digital marketing agency for hotels that can optimize conversion to your booking engine; you want potential guests clicking through from search to have a user-friendly experience. Direct booking tools can also encourage new sources of demand, such as from travel agents, in addition to existing loyalty members.
Loyalty programs generate more bookings at a lower cost
Since the launch of mainstream direct booking initiatives in 2016, loyalty program memberships have grown at between two to five times the growth rate before Direct Book. As more guests enroll to take advantage of exclusive rates, more bookings originate from loyalty members. In fact, the report found that "almost half of the business in the U.S.branded hotels is derived from loyalty members."
Do loyalty programs for independent hotels actually work?
The cost savings are also significant. It's just more expensive for a hotel to keep purchasing a booking from an intermediary, rather than re-engage a loyalty member to generate a booking.
When calculating the benefit of a recurring guest coming three times after an initial visit, the average net benefit to a hotel using industry averages is approximately $65 per loyalty member, compared to cycling through 4 different OTA customers.
To maintain that top-of-mind engagement with loyalty program members, carefully segment guests in your hotel's CRM and then schedule e-mail marketing campaigns to nurture those relationships. With a precise and thoughtful approach to loyalty marketing, your hotel can generate more bookings at a lower cost, all while building that long-term relationship.
A Revenue Management System is also beneficial to hoteliers seeking a more balanced approach to distribution. With the power of a comprehensive RM, small tweaks can create big results. This granular control of pricing strategy drives better ROI for direct bookings, which generate $8.33 for every $1 spent. Compared to the $4.77 to $1 ratio for OTA bookings, the investment in loyalty-based revenue management technology delivers more bang for the buck.
It's all about the mix
Ultimately, it all comes down to channel mix. Hotels that work with OTAs must do so with an honest appraisal of the value these channels bring -- and how direct bookings fit into a specific hotel's revenue profile, says study co-author Cindy Estis Green:
"[OTAs] will do anything to be a part of the sales path. If you collaborate with them, you have to do it with your eyes open. The trick for each hotel and brand is to determine in each market what pipes are flowing and what's available. It's optimal to cherry pick which bookings are available at the highest possible profit margin. That's the challenge everyone has."