Hotel Data Analytics: What You Need to Know About Big Data in Hospitality
By Hotel Tech Report
Last updated June 02, 2022
4 min read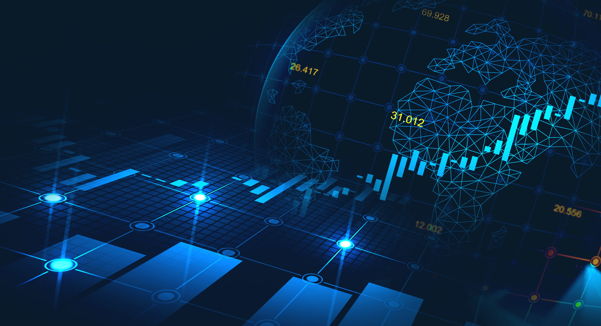 The phrase big data was coined in the 1990s, but since Facebook arrived on the scene in 2005, the term has taken on a whole new meaning. Facebook users upload 243,000 photos every minute, according to some estimates – and that's just the tip of the big data iceberg. Big data now touches everything from product development to machine learning to fraud and consumer security. And, of course, the hospitality industry is no exception. Big data can bring big wins for hoteliers – if it's understood and utilized effectively.
Revenue management was the earliest adopter of data analytics in hospitality and the field has benefited greatly by leveraging the power of predictive analytics for forecasting but that isn't the only application of big data in hotels. Hotel marketing strategies have also been revolutionized through data and artificial intelligence by leveraging ad tech apps like automated metasearch bidding platforms. Hotel chains that understand data analysis, automation are at a massive competitive advantage when it comes to decision making because the proper use of data eliminates many innate biases. Let's dive into how data analytics is impacting the hotel industry.
What is big data?
"Big data" is the term used to describe the large volume of structured and unstructured data that a business collects every day. By analyzing big data, businesses can gain insights that lead to better business decisions, beat competitors, learn about their customers in-depth, and grow strategically.
According to experts at The Economist, the world's most valuable resource is no longer oil – it's data. "Smartphones and the internet have made data abundant, ubiquitous and far more valuable. Whether you are going for a run, watching TV or even just sitting in traffic, virtually every activity creates a digital trace—more raw material for the data distilleries," says one report.
The concept of big data goes deeper than simply a large amount of information. Industry analysts use "the Three V's" to define big data more specifically. They are volume, velocity, and variety. Volume refers to the sheer magnitude of volume that is being collected – an estimated 180 zettabytes in the digital universe by 2025. Velocity covers the pace at which this data is being collected, which increases day by day. Each minute, it's estimated that email users send 156 million messages. Processing this amount of incoming data is a massive challenge for data scientists and companies alike.
Lastly, variety is a factor which covers the form in which data is collected. There are two forms of data collection: structured and unstructured. Structured data can be organized easily in a database and is relatively easy to analyze and store. Unstructured data, however, is difficult to sort and includes emails, social media posts, audio and video files, web pages, and more.
There are other dimensions to big data that data scientists use in their analysis. But, you don't need to be a data scientist to take advantage of the world's most valuable resource. All you need are the right data tools in place to help your hotel collect and surface actionable insights.
Why does big data matter?
Big data is absolutely transformational for businesses in every industry.
"Data are now part of every sector and function of the global economy and, like other essential factors of production such as hard assets and human capital, much of modern economic activity simply could not take place without them," reports consulting firm McKinsey. "The use of big data — large pools of data that can be brought together — will become the key basis of competition and growth for individual firms, enhancing productivity and creating significant value for the world economy."
In the retail sector, research has shown that embracing big data can improve a company's operating margin by 60%. In the US healthcare sector, using big data effectively could reduce costs by 8%. From telecommunications to fitness, banking to manufacturing, big data is improving business operations, customer experience, resource optimization, and supply-chain efficiency. The hospitality industry is no different.
There is an ever-increasing amount of guest data intelligence available to hoteliers – website metrics, call center data, consumer profiles, transactional data, and survey data all offer new data streams from which hoteliers can gain insight. Most hotels and resorts already have a substantial amount of data – they just aren't sure how to utilize it.
Big data examples in the hospitality industry
Big data may seem like an all-encompassing term, but there are some pieces of information that are not classified as big data. Big data gets collected throughout the guest journey from marketing, guest experience, business intelligence, and personalization. Generic data that is collected at the market level, such as STR reports, do not qualify as big data, including:
Market penetration index: this is a measure of a hotel's occupancy in comparison to the average market occupancy levels. It's similar to market share, and while it's useful information, it's not considered big data.

Average Rate Index: this is the same as the market penetration, but instead of comparing occupancy, we compare rates. A rate greater than one indicates that your hotel is, on average, priced above your competitors.

Online review content: reviews of your hotel are not considered big data.
Hotels that misunderstand the concept of big data fail to reap the benefits of the datapoints at their disposal. This infographic outlines some of the most common pitfalls to businesses that aren't invested in understanding big data.
Big data allows your hotel adapt to trends in real time, run targeted marketing campaigns and so much more. Data from market intelligence software Parity+ by RateGain shows relevant demand data pertaining to all the factors impacting current and future demand. This analysis allows hotel owners to see accurate hotel market intelligence that combines pricing, demand, reputation, benchmarking, and on-the-books occupancy. Big data impacts everything from operations to marketing, room pricing to strategic investments.
Harnessing big data for your property
Big data represents a wealth of intelligence at your disposal, but only if you have the tools to use it. Most of the data you receive will be in the form of unstructured data – which is where a tool like Parity+ by RateGain can help. This big data tool organizes large volumes of data into smaller, manageable insights you can use.
The platform pulls live rate shop data from many data sources, including hotel websites and online travel agencies. Then, Parity+ provides actionable intelligence and insights in a clean user interface that's accessible to even those who have no data analytics training. IT's the easiest way to eliminate the busy work of manipulating Excel spreadsheets and gathering competitors' past, current, and future rates by hand – and more reliable than trying to gather this information yourself. Rate Insight pulls in big data from a full list of leisure and corporate events, as well as online reputation, to paint a comprehensive and real-time picture of your market.
How to bring big data into your hotel's culture
Big data is a business imperative for the hospitality industry. But, not all big data is valuable. Let real business needs drive how and when you dive into datasets. Be proactive and align your investment with your needs. Seek out solutions that fit those needs, rather than throwing money at a problem.
The sheer volume, velocity, and variety of big data can be overwhelming for hotel managers. This is where a tool like Parity+ is critical for collecting and harvest high-quality data. Use a platform that can surface actionable insights; these tools present findings in clear and simple ways to hoteliers who rarely lack a data background. Keep it simple and always focus on results when communicating with your team, whether you're working with a general manager, management company corporate, or owner.