105 Hotel Marketing Ideas That You Can Try Right Now
By Jordan Hollander
Last updated August 08, 2023
33 min read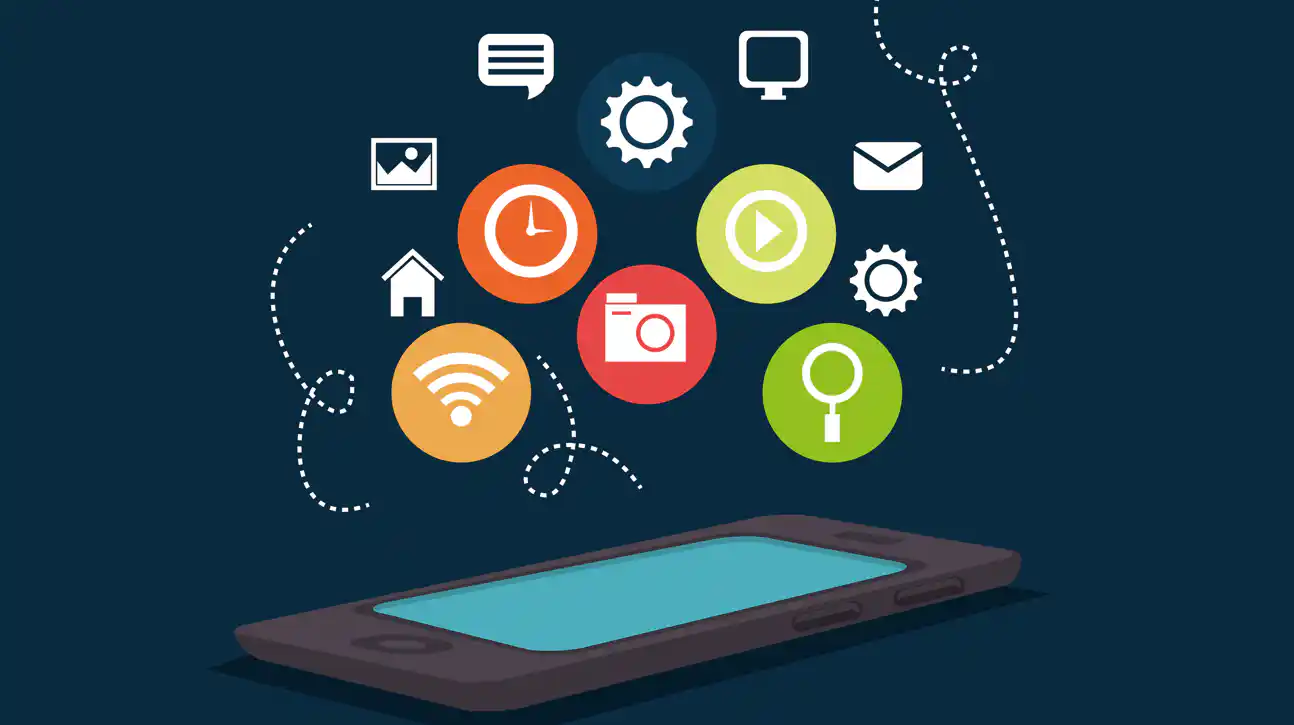 A successful hotel business today needs more than a brick-and-mortar storefront. A strong digital presence is crucial to business growth, but it's easy to feel overwhelmed by the multitude of small business marketing tools and digital marketing strategies available to the hotel industry and beyond. 
Our 100 hotel marketing tips and tools can help you make your online footprint a strategic (and revenue-generating!) facet of your business. Soon you'll be on your way to a beautiful, engaging hotel website that converts visitors into loyal customers - all while avoiding that "I'm lost!" feeling that can happen when navigating the online marketing space.
Every hotel business is at a different point in their digital marketing journey, so we've broken down our list of tools from the essentials (for digital marketing beginners) to advanced platforms that help more experienced marketers dive into analytics and technical tweaks. We also understand that your business can't be successful with digital marketing alone, so we've added a bonus category that consists of general business tools that can assist with overall operations. In short, this guide will help you:
Get set up for success online with Digital Marketing Basics

Craft your digital image with Graphic Design and Content

Generate traffic through SEO and Digital PR

Build customer loyalty and repeat business with Customer Relationship Management

Understand customer behavior through Analytics

Streamline your daily operations with General Business Tools
These tools are not industry-specific, which means they're suitable for not only hoteliers, but any type of small business owner, from restaurateurs to retailers. If your business wants to drive website traffic, build loyalty, and increase revenue, then it's important to optimize your digital marketing strategy - whether your goal is to book more rooms, sell more items, or grow a subscriber list.
What kinds of hotel marketing ideas are this guide?
1. Basic Digital Marketing Tools: Website Builders, Online Shops, Marketplace Selling, Local Optimization
2. Graphic Design and Content: Graphic Design Tools, Photography, Video Marketing, Content Strategy, Content Organization
3. Traffic Generation Tools: Social Media Management, Digital PR, SEO & Keyword Planning, Pay-Per-Click Strategy, Clicks & Conversion, Lead Capture, Referral Programs
4. Customer Relationship Management Tools: CRM Software, Marketing Automation, Website Live Chat, Email Marketing, Loyalty Programs
5. Analytics & Insights Tools: Website Visitor Insights, Market Research, Audience Profiles
6. General Business Tools: Collaboration & Organization, Copy Editing, Budgeting, Offline Optimization
This list will introduce you to the basics of online marketing.  If you're already advanced and looking for hotel industry specific marketing solutions and ideas - start with these:
1. Hotel CRM
Hotel Marketing Basics
First things first! You can't dive into keyword planners and website visitor insights if you don't have a website. Let's kick off your online marketing success with the essentials: website builders, online shop platforms, digital marketplaces, and tools that help customers find your physical storefront online.
Whether your hotel is a local landmark or a new kid on the block, it's always a good idea to add fresh, new strategies to your hotel marketing plan. You may think that innovative ideas for hotels need months of planning and a budget that's out of your reach, so let us assure you that you can implement creative marketing strategies in a short time frame and with little or no financial resources.
In this article, we'll start with creative marketing strategies for hotels and resorts that will attract new guests, drive direct bookings, and even strengthen guest loyalty. We'll then dive into our list of 100+ tech driven marketing ideas that anybody can execute to grow their businesses. Best of all, these strategies are low cost and don't require much planning. In fact, we recommend that you try one today! Which of our hotel marketing ideas will you try right now?
Target repeat guests with personalized offers
With so much attention given to acquiring new guests, it can be easy to forget about a valuable segment of traveler: your repeat guests. Why are repeat guests so valuable, you ask? Studies show that the acquisition cost for new guests can be between 5 and 7 times that of existing guests. Furthermore, "the probability of selling to a new customer hovers around a mere 5 to 20 percent. Meanwhile, the likelihood of selling to an existing customer is between 60 to 70 percent." Essentially, guests who have stayed at your hotel are more likely than new guests to book, and a repeat guest's booking costs less than that of a new guest.
Give your loyal guests a little TLC with a personalized email that recognizes their loyalty. In the email, you want to make the guest feel special, so craft the message for your VIPs in a tone that sounds exclusive and appreciative. As the cherry on top, offer a special promo code or freebie that rewards the guest for their loyalty. Besides, your loyal guests can be your best salespeople, so treat them to a special offer that they'll want to tell all their friends about.
Give your employees a shout-out on social media
Social media is a great way for hotels to stay connected with repeat guests and build brand awareness. But in addition to flattering shots of your pool, restaurant, and bathrooms, social media is also a fantastic channel for bragging about your hotel's most valuable asset: your employees. After all, a memorable interaction with your staff is more likely to inspire a guest to return than your furniture is.
For example, Hilton recently shared a video on Instagram about an employee's journey from a refugee to an apprentice at Hilton Frankfurt City Centre. Besides just celebrating the employee's story, the post received more views than any of Hilton's other video content and over 28 times the average comment volume.
Video content is certainly engaging, but you don't need to produce a film like Hilton's to get similar results. Grab your smartphone, walk into the lobby, and snap a photo of your front desk agents in action. Or start an "employee of the week (or month)" campaign that publicly recognizes team members for their hard work and dedication to your guests. Once potential guests learn about the exceptional service your staff provides, they'll want to stay at your hotel.
Partner with local businesses
Google's algorithm spits out completely different recommendations for local searches.  If you search for a global term like "red shoes" you'll likely see ecommerce results to buy online but if you search for a local term like "hospitality jobs" you'll see results like "Los Angeles Hospitality Jobs" because Google knows that you are looking for something local.
No, we're not going to jump into SEO in this article.  The point is that Google is the best marketer in the world and they deeply understand the power of local.  Connecting with a local ecosystem of hospitality industry and retail businesses can have powerful effects on your business.
Wondering how to promote hotel sales among new segments of guests? Thinking outside of the box (in this case, your hotel is the box) can lead to some exciting and creative marketing ideas. If your hotel marketing plan seems stale, consider partnering with local businesses to host events, offer unique amenities, or collaborate on promotional offers that can reach new audiences.
Joining forces with nearby businesses can allow your hotel to offer unique amenities that aren't in-house. Do guests wish your hotel had a restaurant, a gym, or a spa? Rather than investing thousands of dollars in renovations, try investing a few hours in building a partnership with a restaurant, gym, or spa next door. For instance, the historic Lenox Hotel in Boston didn't have the space for an on-site spa, so the property partnered with G20 Spa + Salon across the street. With the ability to offer spa services to its guests, the hotel is now a stronger competitor among luxury hotels in the area.
Though the partnership might not materialize immediately, you can start brainstorming potentially local business partners and start the conversation today.
Start by mapping out your current customer personas as well as your target audience of potential customers.  If you are targeting millennial influencers you'd likely want "Instagrammable" spots and if you're targeting business travelers you will likely want to introduce great happy hour spots and business lunch experiences.
Next, gather a list of all your favorite local businesses using sites like TripAdvisor or Yelp.  You'll want to make sure that they all have stellar online reviews because if you recommend somewhere or sell an experience that has bad reviews your guests may lose trust in you.  Start with a light partnership like a guest blog post (content marketing) on their website or a mutual social media marketing campaign where you use each other's hashtags on Twitter, Instagram or Facebook to cross promote each business. 
Once you've got trust that your guests will love the experience consider bringing them more into the fold on your hotel marketing strategies like email marketing and loyalty.  Figure out ways to package their offers into your room promotions or even integrate them into your loyalty program.  Starwood (now Marriott) was famous for doing this with SPG Moments where their hotel industry loyalty members could redeem points for experiences like concerts and fine dining.
Whether you're a boutique hotel, major brand or even an AirBnB host you need to connect your guests to the local environment and make them feel at home - that's what hospitality is all about.
Answer guest questions or comments with a personal touch
Responding to guest reviews and social media comments can sometimes feel like a chore, but it's important to remember that these responses provide an excellent opportunity to market your hotel. Rather than using canned responses or templates, answer each one individually, speaking to any specific questions or situations the guest mentioned - both positive and negative. Did a guest mention they loved the shampoo in the shower? Great! You can talk up your organic eucalyptus-scented toiletries that are thoughtfully presented in eco-friendly dispensers. Or was the guest disappointed in the food at your restaurant? Then you have the perfect opportunity to mention that your hotel has just hired a new chef who will be completely revamping the menu options (only if that's true, of course).
In addition to reviews, social media comments deserve personal treatment. RIU Hotels and Resort does an excellent job of responding to each and every comment personally. Even if the comment doesn't have a question, the RIU team will say something like "thanks for your comment" or "we'd love to have you." Their responses come across as genuine and thoughtful, which is probably exactly the impression that the brand wants to make.
Another example of going above and beyond to respond to guest inquiries is when a child forgot their stuffed animal at a Ritz-Carlton hotel. The hotel found the lost toy, but instead of simply mailing it back to its rightful owner, the hotel took photos of the stuffed animal receiving the royal treatment at the hotel and included some Ritz-branded souvenirs in the box. The hotel also posted about the situation on social media, and the post went viral.
As these examples show, innovative ideas for hotels to build online marketing power doesn't need to be expensive or time-consuming. Try taking a few extra minutes to respond to guest comments today.
Ask real people to test your website
When was the last time you asked to watch someone book a room on your own website? If you answered, "never," then today is a great day to perform an impromptu website audit. Ensuring your website is user-friendly and glitch-free is one of the most important pieces of your hotel marketing plan, because if your website has errors and guests can't book easily, then all of your great marketing ideas are for nothing.  This is why major hotel booking sites like Expedia run hundreds of tests per year.
To conduct these mini usability tests, go into your local coffee shop (or even ask your friends or family at home) and kindly ask patrons to book a room while you watch over their shoulders. As a hotelier, you might think the booking process is simple, but to someone who might only book a hotel room once per year, your website could be confusing.
To get the most out of these tests, take detailed notes about your findings so you can make improvements to your site later. As your testers navigate through your site, you might notice their body language - do they tense up or show stress during any part of the booking process? - and whether they ask any questions. These are important observations that reveal pain points on your website.
If you have some computer programming experience, perhaps you can resolve the issues on your own, but if not, then you'll want to turn to an expert. Partnering with a digital marketing agency like D-Edge ensures your website is always in perfect working order. A digital marketing agency can help you not only maintain an intuitive, seamless website, but also source content and optimize your site for search engines. With a strong website, you can make progress toward your direct booking goals.
Optimize Your eCommerce Using a Hotel Website Builder
Use these tools to create beautiful websites with minimal time and technical know-how required.
Wix: A platform that gives you the freedom to create, design, manage and develop your web presence exactly the way you want. Pick a template and customize anything, or answer a few questions and get a free website designed just for you. You can also get a personalized SEO plan so it's easier for customers to find your website.
WordPress: WordPress allows you to build a website that meets your unique needs. Start a blog, business site, portfolio, online store, or anything else you can imagine. They give you everything you would ever need to start your own website. They have built?in optimization and responsive, mobile?ready themes, plus free hosting, your own domain, and a bunch of other cool stuff.

Divi Builder: Divi is more than just a WordPress theme, it's a completely new website building platform that replaces the standard WordPress post editor with a vastly superior visual editor. Add, delete, and move elements around on the front end of your website. No coding and no confusing back-end options.
Spin Up an Online Shop to Sell Local Craft Goods and Souvenirs
Does your business sell a product or a service? Allow customers to purchase items or make reservations online from anywhere in the world at any time. Simplify your online sales process with an intuitive, easy-to-use ecommerce platform.  Your marketing efforts will go to waste if you don't have an online presence to drive shoppers to.
Shopify: Whether your business is online, in retail or on the go, Shopify offers an all-in-one commerce platform to start, run, and grow a business. One platform with all the ecommerce and point of sale features you need to start, run, and grow your business. You can buy a domain, sell anywhere anytime, market using built-in tools, and analyze data to gain key insights about your customers. 
Retailer Taylor Stitch is built on the Shopify platform
Squarespace: Squarespace provides software as a service for website building and hosting. It's easy enough to use for beginners and advanced enough for experienced website builders. Use pre-built website templates and drag and drop elements to create webpages.
Leverage Online Marketplaces to Drive New Business
Direct sales through your own website are great, but why settle for just one sales channel? These online marketplaces put your product or service in front of a larger global audience.
Etsy: The global marketplace for unique and creative goods. Etsy is home to a universe of extraordinary items, from handcrafted custom pieces to vintage treasures. Etsy helps their community of sellers turn their ideas into successful businesses. Their platform connects sellers with millions of buyers looking for special items made with human touch.

Groupon: Groupon offers a vast mobile and online marketplace where people shop for and save on things to do, see, eat, and buy. By enabling real-time commerce across local businesses, travel destinations, consumer products, and live events, shoppers can find the best a city has to offer. Groupon is redefining how small businesses attract and retain customers by providing them with customizable and scalable marketing tools and services to profitably grow their businesses.
Travelzoo: Travelzoo publishes offers from more than 2000 travel, entertainment, and tour companies. Travelzoo's deal experts review offers to find the best deals and confirm their true value. While companies do pay to list their deals on Travelzoo, no amount of money can ensure that a deal will get published since Travelzoo verifies each listing.

Peek: A one-stop shop to discover and book amazing experiences for both travelers and locals. Peek's team of travel experts handpicks the best activities to provide a personalized selection of experiences that match a variety of travel preferences.

Airbnb: An online marketplace not only for apartments and homes, but also for hotel rooms, tours, and activities. Airbnb verifies personal profiles and listings, maintains a smart messaging system so hosts and guests can communicate with certainty, and manages a trusted platform to collect and transfer payments.
Optimize Your SEO for Local Searches
Gone are the days of the Yellow Pages; use these tools to ensure your physical business is accurately and attractively represented online.
Yext: Yext syncs your location data across hundreds of websites from TripAdvisor to small niche players. This tool drives more foot traffic to your business by distributing accurate information (phone number, address, etc.) for brick-and-mortar businesses and allowing them to run real-time promotions.
MomentFeed: This tool transforms your physical business locations into a massive mobile marketing advantage and drives more sales to every location. MomentFeed manages digital ads, reviews, and social media required to make each of your properties a guest's top choice.

Google My Business: This free tool allows you to optimize and promote your Business Profile and business website in the Google search results and on Google Maps. Google My Business enables you to connect with your guests or customers, post updates to your Business Profile, and see how guests or customers interact with your business on Google.
Marketing Idea: Beat Your Compset on Graphic Design & Social Media
If your website doesn't contain eye-catching graphics and compelling content, potential customers will skip to a competitor. Grab their attention with images, video, and text that conveys your brand's value proposition and reflects your brand's values. These graphic design and content tools will help you craft attractive and high-quality media for any digital marketing channel - and keep it all organized.
Graphic Design
Allow your digital image to accurately reflect your brand and business with high-quality graphic design. From logos to infographics to color palettes, your brand image is a crucial part of your digital footprint - and a streamlined image can make your brand more recognizable and memorable to current and potential customers. Plus, it's not always necessary to spend the big bucks on graphic design; these online graphic design tools can create beautiful results at a low (or no) cost.
Visually: If you don't have an in-house graphic design team - this is a great way to still get custom graphics. You can tap into their collection of finished infographics and templates or use their talented team of designers to get something completely custom. Fill out a simple creative brief and they will pair you with the best talent for the job. 

Envato: Envato Market is a collection of marketplaces for creative digital assets. Buy anything from Photoshop actions and video footage to advanced WordPress themes and plugins. Get unlimited downloads of themes, plugins, graphics, photos, fonts and more with a monthly subscription.

Canva: Canva is a simplified graphic design tool used by both non designers as well as professionals. Its subscription service is perfect for people who need web design to be easy but may not have a budget for a full time graphic designer. You can create everything from logos, charts, graphs, shapes and presentations in custom font and design. It has drag and drop features that make design easy for newbies. 
Dribble: The go-to resource for discovering and connecting with designers and creative talent around the globe. It is a community of designers sharing screenshots of their work, process, and projects to help you hire expert creatives that are perfect for your project.

Design Pickle:  This company is a flat-rate graphic design subscription service offering unlimited requests, unlimited revisions, a dedicated designer, native source files.  In a few clicks you'll have access to a professional designer ready to jump into your creative ecosystem. Get matched with a Design Pickle graphic designer who knows you by name and understands your brand and changing business needs. Their intuitive platform makes it easy to request and manage your designs and scale up as you grow.

Stencil: Share As Image can transform any image into a custom piece of content. Easily create social media graphics, compelling ads, or beautiful blog headers in a fraction of the time. Download the app or use the Chrome plugin, then it's as simple as clicking "share as image" and adding the text or filters you want.
Photography
Stock photography can quickly (and inexpensively) add some extra pizazz to your website, social media, or marketing materials.
Death To Stock Photo: Death to Stock is an artist-owned co-op that provides you with the most authentic stock photos and videos; with unlimited downloads and new work added every month. Death to Stock sends you a free bundle of high-quality images each month via email. You can also sign up as a premium user and get access to its entire library.

Getty Images: Find the perfect royalty-free image for your next project from the world's best photo library of creative stock photos, vector art illustrations, and stock photography.
Video Marketing
As we've seen through the growth of YouTube, consumers aren't satisfied with simple photos anymore - they want video. Bring your brand to life with these video marketing tools.
Promo.com: Create stand-out video ads, social media videos, product videos, explainer videos and more - all optimized for online results. Customize more than 2,500 top performing video templates or create your own. Choose from over 15M premium HD videos and photos from Getty, Shutterstock, and other top-rated partners in our visual library.

Wistia: This software helps you present captivating video experiences on your site that turn viewers into brand advocates. It offers analytics, automation and a place to host your videos.
Content Marketing Strategy
High-quality content is key to building an online brand. Create and share memorable, engaging content that your customers or followers will want to tell their friends about.
Clear Voice: This content creation platform and integrated Talent Network can scale content for all your marketing channels faster than ever — to save time and money while building ROI. Their marketing platform is like a playground for content people, where brands and agencies can connect with freelancers to create great content.

Followerwonk: If Twitter is one of your strongest platforms, this is a tool for you. Develop a strategic posting and content approach, and figure out key demos about your followers' so you can deliver quality content that resonates with them. This tool will mine your Twitter Analytics in order to help you find relevant Twitter accounts that are worth targeting. 

Buzzsumo: If you want to be successful in content marketing, you have to do your research, which is where Buzzsumo comes in, with a quick click, get a look at what's trending on social media and analyze the returned results to find out why they're trending. This will help inspire you to write content that resonates with consumers. You can also look at your own content to see what's performing and who's engaging with it. Buzzsumo shows content that is trending across social media based on searched topics. Following your search, you can analyze the results that are returned to see what's so appealing about them and to get ideas of subjects to write about.
Trello: This tool is ideal for content strategists that want to plan out their editorial calendar. It's perfect for content brainstorming and its calendar service allows you to collaboratively create and share ideas across multiple individuals and teams. It operates more as a content planner than content scheduler -- you can create notecards for article topics, marketing campaigns, or other subjects your team may focus on. On each card, users can take notes, record instructions, update the project status, and assign cards to certain people.

Hemingway App: If you want solid content, run it through this tool to check its quality and make sure its complexity is appropriate to your audience. The app highlights lengthy, complex sentences and common errors; if you see a yellow sentence, shorten or split it. If you see a red highlight, your sentence is so dense and complicated that your readers will get lost trying to follow its meandering, splitting logic — try editing this sentence to remove the red.
Content Organization
Use these content organization tools to plan your content strategy in advance so you're never faced with writer's block.
Pocket: This app and web service is ideal for managing a reading list of articles and videos from the Internet. Save articles, videos and stories from any publication, page or app. Curate your own space filled with everything you can't wait to learn.

CoSchedule: CoSchedule Marketing Suite is a family of agile marketing products that will help you organize your content, social, work, and assets in one place. Save time, publish consistently, and grow your audience. Editorial Calendar plans help you organize your blog and social media to build and share your brand.
Traffic Generation for Small Businesses in the Hospitality Industry
If a tree falls in the forest, does it make a sound? Brand awareness is key in all marketing and advertising.  A great marketing plan drums up interest in your brand and then delivers attractive offers for prospective customers.  Does your website even exist if nobody looks at it? You've invested time, energy, and money into building a great website, but how do you generate traffic? With a strong social media presence, creative social media marketing, a focus on search engine optimization (SEO), and referral programs, you don't need to dedicate lots of money and effort to get eyes on your site. These tools will help your website become more visible and make your marketing efforts more effective, then keep visitors engaged all the way through the purchase process.
Social Media Management
Maximizing your social media activity isn't as simple as creating a profile. Use these social media management tools to understand your followers, build relationships with influencers, and grow your brand.
Hootsuite: This is the central management platform for all your social media channels. In one session, you can schedule posts in advance so that your content is prepped for the coming weeks or months. You can also identify key influencers and hashtags.This one-stop-shop helps you not only manage your social posts, but also track ROI and brand mentions. It will allow you to see which of your social posts are generating the most buzz.

Sniply: Sniply adds your custom call to action to any page on the web, allowing you to engage your followers through every link you share. For example, you can attach a button to the page that links to your own website, so that people can discover you while they read. Sniply generates unique links for you to share. Anyone clicking on your links will see the content along with your call-to-action inside.
Digital PR
A strong SEO strategy doesn't stop with your own search results performance. Leverage these digital PR tools to build backlinks, snag placement in news articles, and get in touch with influencers.
BuzzStream: This software will help you research influencers, manage your relationships, and conduct outreach that's personalized and efficient. Through one centralized database, BuzzStream discovers contact information, social profiles, and site metrics for you. It's easy to prioritize the most important, influential contacts. Their customizable reports provide deep insight into your outreach campaigns, team performance and link placements - so you know what works and what doesn't. 

Just Reach Out: PR software and guidance to get the exposure you need to grow your business. Their software allows you to find the most relevant journalists, publications, press opportunities, podcasts and broken links so you can pitch with confidence.
Pitchbox: Find bloggers, publishers, and influencers in record time. With multiple prospecting profiles and intuitive keyword search, Pitchbox allows you to find influencers in your niche in a matter of seconds. Save hundreds of hours each month while being in total control of your messaging. Customize each outreach email to your target opportunities, without manual input, and automatically follow up with prospects who haven't responded, boosting response rates ~62% on average.
SEO: Keyword Planning
Search engine optimization is important for generating traffic, but how do you know which keywords to target? These keyword planning tools will help you decide where to start.
If you have a general idea of a few keywords to target, use a keyword research tool to find more relevant keywords that can put your website in front of more viewers.  SEO keyword planning starts with understanding your target market. What questions or queries do your customers search for that your product and content can answer?
Screaming Frog: This is an easy way to analyze the technical components of your website to make sure you're well-optimized for search engines. This website crawler will help you identify your SEO issues like broken links or duplicate content. Any site issues your having will be flagged so won't miss a beat. 

Ahrefs: Audit your website, explore competitors, research keywords & backlinks - all in one place. Powered by seriously big data & trusted by top SEOs. Unlike old school SEO which was focused on backlink quantity, this new practice is all about building relevant and organic backlinks. Search engines will know how trustworthy your site is based on how many quality links leads to your content.

SEMRush: Offers online visibility and marketing analytics software subscriptions.
Pay-Per-Click Strategy
A big portion of website traffic starts in the search results. As search results marketing gets more and more competitive, hone your pay-per-click strategy to get the best cash-to-click ratio.
Clicks and Conversion
Use these tools to turn casual shoppers into paying customers.
Picreel: Picreel is an on-site retargeting and conversion rate optimization platform that will help you send the right message to the right person at the right time. It will help you capture email addresses and put a call to action in front of your website visitors. Picreel optimizes offers on your website by tracking visitors' digital footprints and click behavior in real-time, then it serves up the most relevant offer as they navigate around your site. 

Convert: Convert is an A/B testing tool used to improve the conversion rate of your website. This will allow you to improve and attract more users to your website and essentially increase revenue. Anyone on your team can start experimenting. Switch out text, images, calls to action, or HTML/CSS elements without adding a single line of code.

Proof: Proof is designed to help you display your social proof so that you can create FOMO (fear of missing out) and convert more visitors into leads. The platform is designed to help you save on acquisition costs and increase brand perception. It's very easy to download: all you have to do is copy and paste their pixel onto your site page.
Lead Capture
A strong email list will give you powerful email marketing opportunities. Use these tools to encourage visitors to subscribe to your email updates.
OptinMonster: OptinMonster's beautiful, attention-grabbing opt-in forms are proven to convert visitors into subscribers. OptinMonster helps you showcase the right offer to the right people at the right time to build your email list, get more leads, and increase bookings.

Unbounce: Get more leads, sales, and customers with landing pages built just how you want. Create and optimize dedicated landing pages that prompt your visitors with one focused goal instead of leaving them to wander a site full of distractions. Create custom landing pages with no code required. Get built-in conversion power and the ability to A/B test your pages to see exactly what's working. Experiment with messaging, design, and forms to validate what makes more visitors convert more often.
Referral Programs
If your website visitors love what you offer, these tools make it easy for them to refer friends or family - one of the best ways to spread the word about your business and acquire new customers.
Mention Me: Mention Me encourages, measures, and rewards customers who love your product enough to recommend it to others and keep coming back themselves. This SaaS platform enables companies to supercharge word-of-mouth for fast and effective new customer acquisition.

Extole: Extole is a referral marketing program that helps companies acquire customers through their refer-a-friend program. You can choose from rewards like discount codes or gift cards. When one of your current customers buys something using a code, they get a reward for sharing it with a friend or family member. The friend or family member will also receive a reward and most likely become a new customer of your brand - so everybody wins!

Viral-Loops: A viral and referral marketing platform to launch ranking competitions, sweepstakes, pre-launch offers, and referral programs. When you run an ongoing referral marketing campaign, people earn bigger prizes for the more friends they refer.
Pay With A Tweet: Pay with a Tweet is a social media referral tool that drives reach through social shares. Publishers can incentivize their users by offering products or content in exchange for a social post. It is easily implemented on your website and the user experience is quick, simple and safe. PWT will verify that your customers have really shared your brand with their friends and make sure that they get the promised reward for it.
Customer Relationship Management in Small Business Marketing
Digital tools aren't only helpful in driving sales on your website; they can benefit your physical business too. Use these tools to better manage relationships with your customers and build brand loyalty. If your website allows customers to order products or guests to book rooms, then these tools can help you increase your sales performance. By building strong relationships with your guests or consumers, you can keep them coming back for more.
CRM Software
Customers are the core of your business. Investing in a customer relationship management system can assist in increasing sales and understanding customer behavior.
KWI: A cloud-based platform and team of tech experts that help retailers sell more, streamline processes, and create holistic customer experiences - online and offline. This omni-channel POS tool supports in-store and online purchases, fulfillment, returns, and exchanges. You can see sales and inventory in real time and get real time data collection, segmenting, and targeting capabilities to better understand your customers.

Pipedrive: This is a comprehensive CRM solution that helps with all aspects of your sales cycle. Pipedrive provides you with everything you need, including detailed reports, email automation, and AI-powered tools.

HubSpot: When you're running a few different campaigns across multiple channels, it can be hard to manage them and even harder to get a pulse on what's working. HubSpot program offers a full stack of software for marketing, sales, and customer service, with a completely free CRM at its core. Hubspot provides everything you need to organize, track, and build better relationships with leads and customers.
Zoho: Zoho enables users to reach out to prospects at the right moment and engage them across every channel. Give your sales team the perfect set of apps to help close more business deals in less time.
Marketing Automation
If your sales team performs the same tasks over and over again, an automation tool can do the work for them and let them spend time more strategically.
Hatchbuck: Hatchbuck is an all-in-one CRM and marketing automation tool created specifically for small businesses. Keep tabs on every contact with their easy-to-learn, simple-to-use CRM. Hatchbuck lets you know who your hot prospects are so you can focus on selling.

Keap: Keap is a comprehensive CRM, sales, and marketing automation software to help you consistently win more business. Create a repeatable sales process that makes it easy for you to set up appointments, track leads, and get quotes accepted all from your CRM.

Constant Contact: Constant Contact can help you compose attractive emails, build a website with ease, create a logo for your brand, run Google Ads to get more website traffic, or find new customers on social media. Their software will take care of all of your list management needs. You get access to a whole suite of campaign types available to help reach and engage with your customers.
Website Live Chat
If website visitors have a question, make it as easy as possible for them to get answers with the option to chat in real-time with a bot or a customer service representative.
Intercom: This messaging platform allows businesses to communicate with prospective and existing customers within their app, on their website, through social media, or via email. Use bots and live chat to automatically qualify, route, and convert more leads - and faster. Send targeted email, in-app, and push messages to turn more visitors into customers.
Email Marketing
Send targeted email updates, newsletters, and offers to your subscribers.
Mailchimp: This service will enable you to capture emails, manage your lists, send out emails automatically or on a schedule, and analyze engagement. It simplifies all the services you need and remains free until your list hits 2,000 subscribers.

Mailshake is a sales engagement platform that helps salespeople and marketers create highly personalized outreach cadences using email (via your personal email account), social, and phone. The platform helps businesses improve their sales and marketing. If you've ever used cold email to generate leads, build links, or promote your content, you know how time-consuming the process can be. With Mailshake, you can upload a list of prospects with personalization fields like name, links to social profiles, phone numbers, and even fully personalized sentences and paragraphs. Once you publish the cadence, the messages are sent automatically according to your campaign settings, and can be paused automatically if a recipient replies or clicks a link. When a lead engages with your outreach, you can reply to them directly from Mailshake, or through your own email. You can also track your campaign's performance in real-time, and see which messages in your cadence have the best engagement.
Loyalty Programs
Offer incentives to keep customers coming back for more with these loyalty program platforms.
Belly: Collect customer info after their first visit to keep them engaged and coming back. Send email marketing and mobile campaigns without lifting a finger. Belly also helps you grow your social channels and attract new customers.

Fivestars: Ditch the old school punch card and go digital, with a loyalty card that customers won't accidently leave at home. The Fivestars Customer Touchscreen integrates with your point-of-sale. Your customers enter their phone number every time they make a purchase. You decide the rewards they can redeem, like a free coffee.
CandyBar: Customers get rewards, cashiers get 3-tap checkout, and store owners get to see top customers and KPIs. No POS integration required; CandyBar runs on any browser and only takes three minutes to set up. 

Loyalzoo: A digital loyalty system for brick-and-mortar stores and eateries. Loyalzoo offers a practical way of helping consumers support their local shops and restoring pride to their areas. Sign customers up for your loyalty program directly on your point-of-sale system or online using their phone number or email address. Once your customers are signed up to your program and collect points, you can send messages or promotions and push sales during slow periods. There is also an option for customers to pay to be part of a loyalty or membership program for added perks.
Use Analytics to Fuel Your Hotel Marketing Strategies
What are your guests or customers thinking? What's their path to purchase on your website? And why do they love your product - or not? Diving into your ideal consumer's preferences, needs, and wants will help you tailor your marketing messages to be most relevant for your audience.
Website Visitor Insights
What do guests or customers actually do on your hotel or business's website? What links do they click? How long do they stay on each page? Or do they run into an error and jump to a competitor's website? Understanding the behavior of the people using your website is an important first step to reach your digital marketing goals. Without a smooth website experience, you can't expect guests to book more rooms or for customers to purchase more products.
Google Analytics: Discover who is visiting your site and what they're up to when they arrive. The platform looks at the number of visitors, where they come from, and the keywords they used to get to your site. All of these actionable insights help you better understand your potential guests and how to speak to them.
Heap: Heap automatically captures web and mobile app behavioral data. Retroactively analyze behavioral data without writing code. Their infrastructure is built to automatically capture customer interactions, make sense of them, and make them actionable.
Market Research
What's the easiest way to know what your potential or current customers want? Ask them! These survey tools make questionnaires effortless and engaging. Turn customer preferences into actionable insights that can shape your strategy and convert more sales.
Survey Anyplace: This tool streamlines the survey creation experience by allowing you to build your own surveys and tailor them to your brand's unique needs. They are optimized for mobile with a heavy visual emphasis if desired. They analyze your settings for anomalies and give you the opportunity to fix them from the interface so you can maximize the traffic and conversions for your account.

SurveyMonkey: This survey software is intuitive and quick. SurveyMonkey is a global leader in survey software. With a few minutes, you can design, create & publish a survey that will give you access to key consumer insights and trends.
Pollfish: Survey Pollfish's global network of over 550 million consumers to gain insights into consumer preferences for any industry. The information you glean from these studies can help you hone your product-market fit and reach potential customers more effectively.

Google Forms: As part of the Google G Suite, this tool lets you intuitively build surveys, forms, and quizzes, then export the answers or results to a Google Sheet. Easily add collaborators, make edits, and analyze the results within your personal or business Google account.
Audience Profiles
What do your guests or customers really think about your brand or product? Tap into their opinions to find opportunities to better your business.
Qzzr: Businesses can make fun and engaging quizzes with Qzzr to better understand their audiences and generate new leads. Build richer customer profiles, improve engagement, and generate more revenue by asking the right questions. Finished quizzes can be embedded on your website or socials. 

Reddit: This is a social news aggregation, web content rating, and discussion website.  Joining the Reddit community is a great way to gain consumer insights about your target audience on a much deeper level - it's like going undercover. Members submit content to the site such as links, text posts, and images, which are then voted up or down by other members. Brands can use this information to gain insights into how their customers are talking about their products or services.

Quora: This platform allows you to ask questions and get answers from experts in the Quora community. Members ask questions about just about every topic you can imagine, including product reviews, travel recommendation, and even digital marketing strategies! Small businesses can respond to questions related to their product or service and include a link to their website.
Productivity Tools for Small Business Marketing
Stay focused, submit deliverables on time, and organize information with these product management tools. Whether your business is a hotel, a restaurant, or a store, it's important to keep projects moving in the right direction. These handy tools can help you save time and stay organized so you can focus on other things..
Collaboration & Organization Platforms
Working with colleagues and business partners can be challenging - especially when your team members work different shifts or are based in other parts of the world. Stay in sync with these collaboration tools.
Slack: This cloud-based collaboration hub makes it easy for you to follow conversations or easily find information in searchable archives. Slack integrates with all major project management, office management, sales, productivity, design, and developer tools, which makes communication even more seamless. Instead of a single overstuffed inbox, conversations in Slack happen in dedicated spaces called channels.

Asana: Asana is a web and mobile application designed to help teams organize, track, and manage their work. Plan and structure work in a way that's best for you. Set priorities and deadlines, share details, and assign tasks. 

Trello: No matter where you are, Trello stays in sync across all of your devices. Collaborate with your team anywhere, from sitting on the bus to sitting on the beach. Trello's boards, lists, and cards enable you to organize and prioritize your projects in a fun, flexible, and rewarding way.
Evernote: Share ideas with anyone and find information faster. Evernote helps you capture ideas, inspiration, and trends, while storing it in one easily accessible location. You can access your files on your phone, laptop, or tablet, making it the perfect tool for finding and storing content ideas, market research, brainstorming, and competitive analyses.

Basecamp: Unlike email, where you have to constantly manage the chaos, Basecamp keeps projects organized. Each project section contains everything related to the work at hand: all the people involved, every discussion, every document, file, task, important dates, and more.
Copy Editing
Even the most beautiful website or well-intentioned email can see conversion slip because of typos. Use a copy editing tool to write professional text all the time.
Grammarly: Just because you can't afford to hire a copy editor doesn't mean you can afford mistakes. Grammarly can make corrections while you write on Gmail, Twitter, LinkedIn, and all your other favorite sites. Use it in combination with your spell checker and you'll be pleasantly surprised by how many typos you avoid. If you opt for the paid premium version, Grammarly also offers a plagiarism checker.
Budgeting
While you work hard to increase website traffic and sales, don't forget to keep your finances in check.
Due: This affordable solution is for business owners to pay and get paid faster. Due helps your business seamlessly process credit cards, eCash and eCheck payments.
Offline Optimization
Spread the word online about events happening in real life and make the checkout process as frictionless as possible with these helpful hints.
Bosstab: Bosstab sells tablet stands, POS equipment, and accessories. The company focuses on using tablets in a business setting - perfect for hospitality venues, shops, showrooms, and general businesses. Get the perfect stand to house your tablets or accessories.
Eventbrite: Create a beautiful event listing page with built-in payment processing, analytics, and support. Manage and track your sales with real-time reporting and analytics from any device. Give your event-goers a great experience with simple, secure checkout and rapid check-in through Eventbrite's mobile apps and full suite of on-site equipment, staffing, and logistics.
--
Now that you're armed with 100 small business marketing tools, growth is within reach. Use these tools to spread the world about your product, increase your sales or bookings, and stay organized behind the scenes. When you can spend less time and effort on the intricacies of marketing, you can focus on what really matters: delivering a great product.