Email Marketing For Hotels: How to Benchmark KPIs and Get Results
By Jordan Hollander
Last updated February 14, 2023
5 min read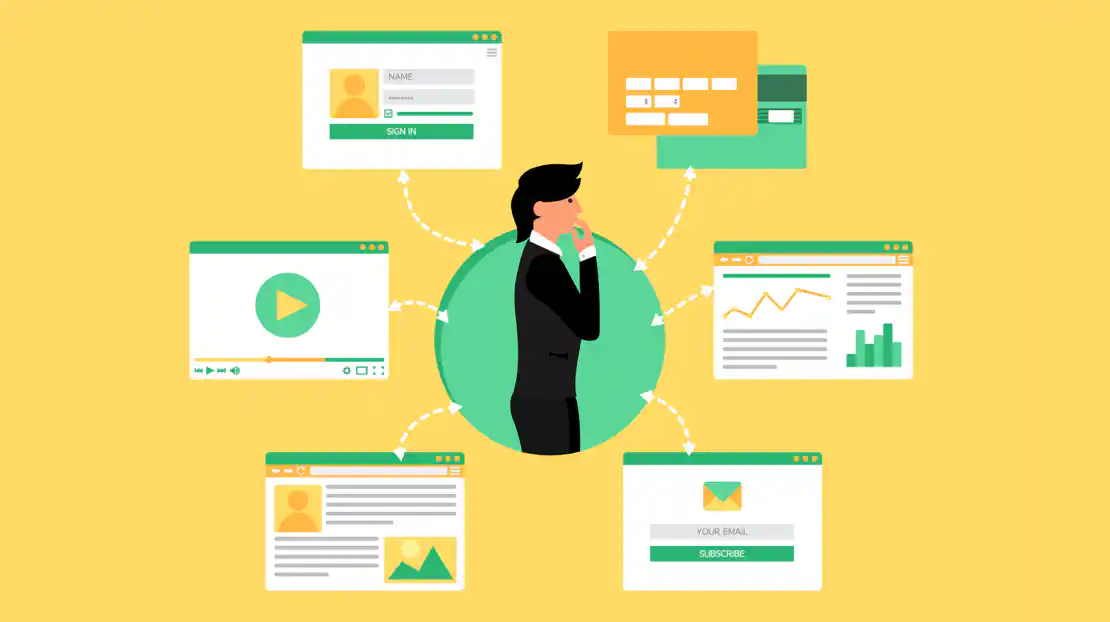 Email marketing continues to be paramount for effective and affordable hotel marketing. Unlike social media or search, it's also a channel that hotels own, which means that the investment in growing and maintaining that email list reaps dividends over time.
With an email list, your hotel builds a longer-term relationship based on trust and ongoing awareness. Sure, it's not like every former guest is waiting by their inbox for an email to arrive from your hotel. Even so, these micro-moments matter.
A robust, thoughtful email marketing strategy gives hoteliers more control over marketing costs, leveraging the email list as an asset that liberates some of marketing spend from platforms like Google and Facebook. Successful email marketing also requires a strategic approach that puts it on par with other marketing channels, such as paid search, says hotel revenue optimization expert Vikram Singh:
"Email marketing cannot be an afterthought. There is a tendency for marketing departments to devote a ton of time to their paid marketing efforts, to the exclusion of almost everything else."
One reason why email marketing becomes an afterthought is benchmarking. The major paid platforms do an excellent job of helping brands benchmark performance against similar companies. Email, however, is more of an echo chamber without that critical feedback piece.
The CRM and email marketing firm Revinate recognized this and completed a thorough analysis of the performance across 77 million emails sent through its system. The resulting analysis offers an unprecedented benchmark for hotel marketers, highlighting the types of emails convert the best across geographies.
These KPI benchmarks offer a four-step process for email marketing success: start with segmentation, then create relevant content for those segments. Automate wherever feasible (and without sacrificing relevancy), and then track performance against accepted industry benchmarks by geography and content type. With that framework in place, your hotel's email marketing will adapt and thrive over time.
1. Segment
One of the original sins of email marketing is non-existent segmentation. Blanket emails to an email list rarely perform well; in fact, these types of untargeted e-mails do damage in the form of unsubscribes. It's just not good for the health of your e-mail list. 
By dividing our annual revenue that comes from email marketing by the average number of email contacts in our database we can calculate the theoretical value of each email subscriber.  If we then multiply that by number of unsubscribes per year we can see how much money we're leaving on the table with ineffective email marketing.  For example, if we have 50,000 emails in our database and make $2M in revenue from email marketing each year - each contact in our database is theoretically worth $40.  If 2,000 contacts unsubscribe due to poor segmentation we have destroyed $80,000 of theoretical value for our hotel.
"Bragging about the size of your email database is so last decade. The more relevant question is: how many segments or groups do you have within your database? Sending massive email blasts without any segmentation is a sure shot way to get ignored/unsubscribed." -Vikram Singh
Examples of suitable segments range from the obvious, such as gender, to the more complex, such as loyalty based on a guest's lifetime spend at a hotel (recency, frequency and monetary value). Attributes can be combined to build detailed segments that represent important demographics for a particular property.
The right balance is one that is achievable and sustainable for a hotel's marketing team. Too many segments are difficult to manage, as far as creating and matching relevant content to each segment (as we'll see next). Too few segments and your content risks coming across as impersonal and won't drive as many conversions.
To find that balance, translate your knowledge of guest personas into structured experiments that generate data on which segments work well and which don't. Once you know which segments need tweaking, adjust content methodically to test engagement.
To determine success, take stock of your current metrics and then compare them over time to the post-segmentation results. According to Revinate, segmented campaigns should dramatically out-perform non-segmented ones.  
"Our analysis of customer data shows that segmentation drives a 20% higher open rate, a 70% higher click-through rate (CTR), and 73% higher revenue per recipient than non-segmented campaigns."
Proper segmentation starts with selecting an email marketing solution that enables the process of list segmentation; ideally, the solution acts as a CRM and/or connects to the hotel's PMS to use customer attributes and behavior for better relevancy in each e-mail message.  The best solutions offer rich guest profiles, live data streaming, intuitive drag and drop editors and top notch customer support.
2. Be relevant
Proper segmentation is the first step. Once you have segmented your audience into groups, now you must focus on relevancy. The goal is to pair each group to relevant content in a way that increases conversion and reduces unsubscribes. To achieve this goal, you need strong segmentation. The right segmentation makes the content creation process much easier, as each segment shapes the content.
One caveat: What's actually relevant to a specific group is not always evident. Perhaps the segment doesn't mirror a team's own demographics, or maybe there are assumptions about what appeals to a particular segment. That's where testing comes into play. Test different creative, messaging, and offers to each of your segments, and let the audience tell you what's relevant. This "test and learn" process removes the magic from the process and puts some structure around the process.
To start, brainstorm the reasons why a particular segment signed up for the email list in the first place and go from there. Success comes from targeting intent effectively.  
3. Automate
Revinate's survey found further support for the value of automation. Emails with the greatest engagement were related to a guest's stay, such as the confirmation and pre-arrival e-mails. In fact, the pre-arrival emails were the highest performers when it comes to revenue.
Since 98% of all upsell revenue came from pre-arrival emails, hotels should focus on pre-arrival emails to drive upsell conversion.  
Certainly, this makes sense; guests are in more of a transaction mindset before the trip, and often consult emails for information around the upcoming stay.
The analysis found breakfast, parking, and airport transfers were also popular upsell items, as were early check-in and late check-out. Breakfast deals bring in the most upsell revenue, followed by offers for advanced parking. Early check-in, late check-out and airport transportation offers are also popular.
Other campaigns that should be automated include the OTA Winback, guest re-engagement, and birthdays. Pull this information from your CRM and/or PMS, and then automatically send these campaigns to solicit more direct bookings over time. For the best results, use your guest segmentation to pair the best subject line with relevant content. Test, and iterate.
Click here to see the 5 top rated Email Marketing and CRM vendors for hotels
4. Benchmark over time
The final step is to benchmark performance of each e-mail send against both internal and industry data. To do this effectively, track performance for each geography, segment, and email type.  
Geography. To some extent, geography defines behavior. One of the most useful parts of the Revinate research was how geography impacts conversion; for hospitality marketers that serve guests from around the world, it's useful to understand the nuances in behavior.
The global benchmarks for email performance.
Segment. Over time, a segment's behavior may shift. Benchmarking to past behavior identifies any potential engagement erosion before it becomes a problem. It might be worth it to revisit segmentation to see if such shifts occur, or potentially try new offer/subject line/content combinations.
Email type. Revinate compared open rates across booking windows and email types, such as Events and Announcements, We Miss You, Room Offers and OTA Winback. Different campaigns have different booking windows and that's why it's important to benchmark accurately to compare like-for-like.
Nurture the list
By using segmentation, creating relevant content, automating where feasible, and benchmarking results, hotel marketers build a productive habit that nurtures a hotel's email list. As a long-term asset that has a reasonable cost of acquisition, the email list should be one of the most valuable pillars of a hotel's marketing strategy.
Click here to see the 5 top rated Email Marketing and CRM vendors for hotels