The State of Hotel Direct Booking Tech 2023
By Jordan Hollander
Last updated November 29, 2022
6 min read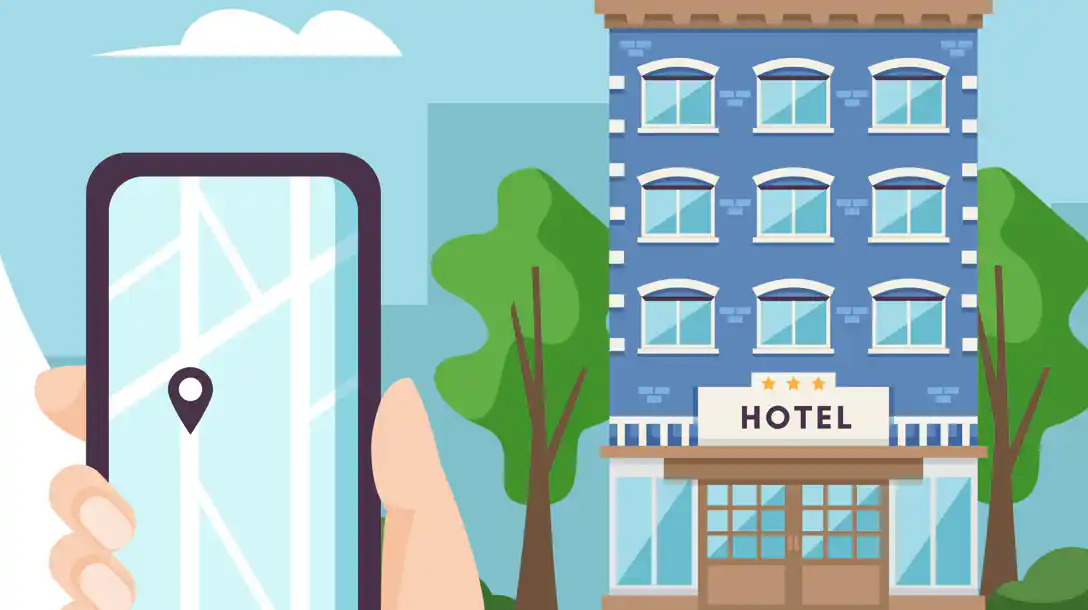 The so-called "direct booking wars" rage on with the BookDirect movement, and yet, many hoteliers haven't explored using one of the most powerful tools in their arsenal: a direct booking platform.
Great software marketers know that the highest ROI investments happen at the bottom of your marketing funnel but hotel marketers often overlook this point.  Users, or prospective guests, that are already on your website and interested in your product are much cheaper to 'sway' than random internet browsers. When looking to improve your hotel marketing start at the bottom of your funnel and ask whether your booking engine is optimized.  Then shift your focus up the funnel to your website and then to SEO/paid acquisition as you tackle each area.
When analyzing your hotel website look at conversion rates and compare them to industry benchmarks.  Go into a coffee shop and pay strangers $5 to try booking a room on your hotel website while you look over their shoulder and ask them to talk you through the process.  This is qualitative user research and next you'll want to do quantitative user research. Quantitative user research comprises heatmaps and sophisticated analytics experiments.  For hotel marketers not well versed in data analytics it's prudent to work with a direct booking platform that can automate this research and implement findings in real time automatically.
Booking engines like Sabre Synxis plug into critical decision points of the customer funnel to increase conversions. Metasearch ads draw in high-value customers to your hotel's website. Once there, the tool guides website visitors to complete their booking with live chat, tailored messaging, and price transparency. Behavioral, room availability, parity, and CRS data captured throughout the entire process helps hotels compete with OTAs and other properties.
Instead of paying the steep commission fees of an online travel agent, or spending your entire marketing budget to get new eyeballs, maximize the viewers you already have. Direct booking platforms build guest trust, save the hotel money, and provide benchmarking data to constantly optimize the website over time. Here's why every hotel should be using a direct booking platform.
Direct Booking Software: Key Features and Benefits
Conversion optimized booking engines like Synxis and direct booking platforms intervene throughout the customer journey to help hoteliers identify and reach high-value guests. These platforms improve hotel website and booking engine conversion rates, monitor parity, and give hoteliers tangible data insights necessary to compete against OTAs and other properties.
A direct booking platform will optimize your website to help you improve revenue, profitability, customer engagement and data. Direct booking platforms provide a way to test, analyze and optimize your landing page. A/B testing built into the direct booking platform gives hotels of all sizes a way to test messaging and see how actual humans respond, rather than guessing. The website your visitor sees is the best version of the site for their particular tastes, price point, and booking search.
Once a guest is engaged with your site, the direct booking tool then uses a price check widget to boost trust with guests. It transparently shows the difference in price between booking directly through your website versus with an OTA. Other direct booking messages targeted throughout the website offer value-add bonuses for booking directly, making it easy for a guest to make a purchase decision.
Direct booking tools track parity and compare rates to ensure that your hotel is priced competitively. Parity and rate shop products monitor OTAs undercutting your rates as well as unpackaged wholesale rates, giving hotels the power to take ownership of how their rooms are priced. And, by keeping a close eye on parity, hotel owners can make sure guests are getting the best rate by booking direct.
Live chat features built into direct booking tools are designed to remove any barriers to purchase. These automated messaging tools answer frequently asked questions guests may have while browsing the site. Chat functionality keeps a viewer engaged, removing pain points in the process to deliver a clear path to booking.
And, lastly, direct booking tools give hotel owners the data and insights otherwise concealed by OTAs. See who books directly, where they come from, and who they are. Get the kind of granular, interaction-level data that OTAs leverage to make money from their own channels.
Overall, the functionality of a direct booking platform translates into these tangible benefits for your hotel: 
Pay less in OTA commissions: never again pay large commissions for valuable guests. Use a direct booking platform to identify and reach the highest-value guests first, bringing them straight from search to the website. 
Run a website that converts: offer a dynamic, personalized experience that anticipates guest behavior. Convert more visitors and increase direct bookings with the data a direct booking platform can provide. 
Manage and monitor parity: easily monitor, manage, and optimize your parity to take back conversions from OTAs. Be transparent and offer guests at the best price by booking directly.
The data generated through direct booking platforms gives hotels the tools they need to build direct distribution channels that work for them, and to benchmark their website and customer journeys against broader industry data. See how your property is performing relative to the latest trends in guest booking.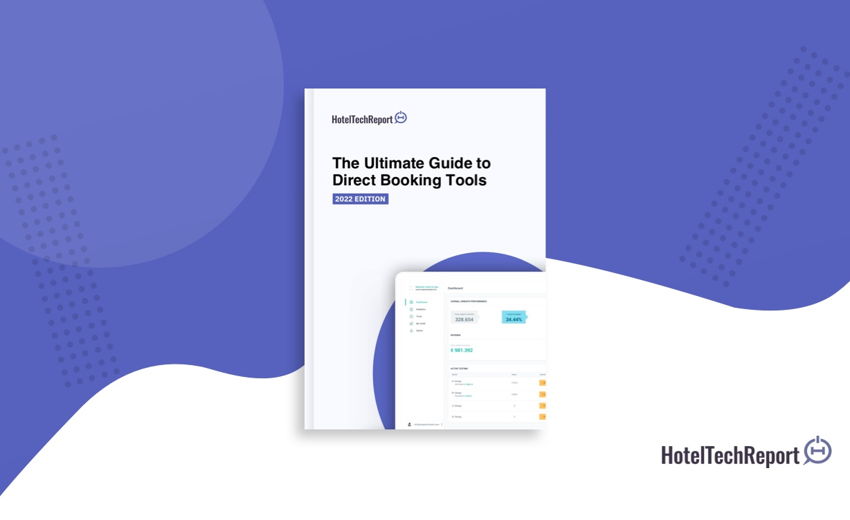 Download the Free 2022 Buyers Guide
Direct Booking Trends in the Hotel Industry
This year saw a lot of advances in how direct booking tools assist hotels. 2022 promises to be an even more interesting year as upgrades in personalization and segmentation hit many of the most popular direct booking tools on the market.
Google's plans to shape the future behavior of travel bookers became more clearly defined this year with the growth of Google Hotel Ads. According to Google, in the first six months of 2018 Google Hotel Ads helped participants receive 65% more leads year over year. In 2019, as long as a hotel is bidding in Google Hotel Ads auctions, they can appear on generic and brand searches alongside even the biggest OTAs. We believe leads generated through Google Hotel Ads will continue to grow in 2020 as the company improves and refines its product.
Likewise, there's been a shift this year in how data flows between various digital systems. Where unconnected systems and siloed data previously prevented hotels from winning bookings, the tide has shifted. Direct booking tools are playing a significant role in the success of a hotel's direct booking strategy. Linking a property's PMS, parity, behavioral and demographic data across the entire booking journey has put hotels toe-to-toe with OTAs when it comes to winning bookings.
AI and machine learning are helping hotel websites become more effective digital lobbies by personalizing and automating messaging to create a valuable first impression that increases the chance of booking. Direct booking tools that integrate AI give your website a way to refine messaging depending on who's visiting your website and from which channel. A great first impression creates a halo effect, meaning the guest will think favorably of your property over time.
In brief, personalization and segmentation becoming even more sophisticated moving into 2020 but this added sophistication won't actually add complexity for hoteliers. From the beginning of a guest's search to the post-stay afterglow, guests are seeking an experience that feels tailored, thoughtful and built with them in mind. Here's where data from direct booking can provide the insight you need to upgrade your guest experience without breaking your budget.
What to Look for in a Direct Booking Tool
Direct booking platforms offer many features, but these are the core ones you should make sure are included when picking your vendor. 
Price comparison: show the guest the direct price alongside prices of chosen OTAs to increase confidence and trust. 
Livechat messaging: use targeted messages to increase conversions and learn what converts from real time visitor performance
Automated bot replies: add the ability to answer customer FAQs 24 hours a day without staff involvement.
Intent triggers: add messaging options including exit intent, nudge, event-triggered notifications and pricing undercut. 
Conversion templates: create and send personalized messages and triggered notifications from a range of ready-to-use templates
Visitor segmentation: segment customers across a range of characteristics, including check-in date, booking date, length of stay, new vs returning, location (country or US state), and more.
Parity monitoring: get a live feed of each instance when a guest searches on your website and you're undercut by an OTA.
Benchmarking and insights: get a high-level view of how your business is performing in relation to similar hotels to improve your direct booking strategy.
Ideally, a direct booking platform will integrate seamlessly with your CRM, booking engine, and website CMS. Make sure to ask vendors about the support systems and processes they have to help you get set up and really coach you towards maximizing the value of whichever platform you choose.
How to Grow Direct Bookings at Your Hotel
Vetting direct booking tools starts with an understanding of the capabilities of the platform's features: how accurate is the pricing data? Do you have a team committed to constantly checking and maintaining price accuracy? How sophisticated is the customer segmentation feature? Can you sort guests by country, URL (including URL-exclusion), check-in date, booking date (advanced or last-minute) and length of stay? Segmentation and pricing are the core value propositions of using any direct booking tool – a company should be able to give you ample feedback on what to expect from their platform and support team.
It's also important to learn how teams across different parts of your business can access insights from the direct booking platform. Can members of your marketing, revenue, reservations, and e-commerce teams all have visibility into your data? Do dashboard show conversion rates, parity rates, cost of sales? How easy is it to access performance metrics and benchmarking data?
For more information, download our buyer's guide for a closer look at vendors, pricing, and our top recommended tools for direct booking.