So You've Got a Great Hotel Website, Now What?
By Jordan Hollander
Last updated January 26, 2022
5 min read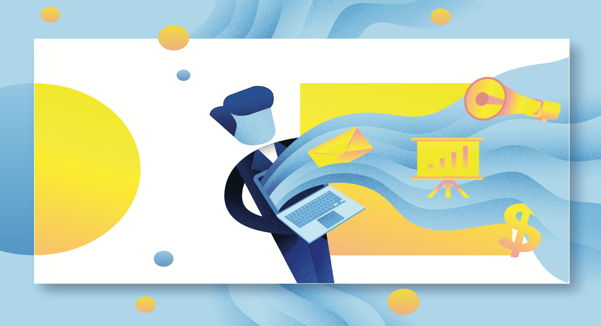 It's a best practice in the hotel industry to update your hotel's website at least once every two to five years. A hotel website design refresh alone costs a minimum of $2,000-$5,000 and up to $30,000 for a premium custom hotel website. For websites more than three years old, material technical updates need to be made to keep the guest booking experience (UX) running smoothly which in turn improves everything from web visitation metrics like time on site which then impact SEO and even paid advertising.
Beyond just putting a fresh coat of paint on your hotel website, hotel owners need to make sure the page loads quickly, the site is mobile-optimized, and that it has a high conversion rate. These updates can be pricey, but worthwhile. The site needs to be structured for optimal SEO rankings, with updates to keyword research integrated regularly. New content should be added to the site to keep the page looking fresh and showcase anything new happening at the property. Above all, the page needs to work well, deliver a great booking experience, and improve the visibility of the hotel so guests can find and book their perfect room easily.
It's an investment to keep your hotel's web presence in peak condition. Updating your hotel website is just the first step, however, to increasing direct bookings and improving the profitability of your property. Here's what to do once you've optimized your website.
Optimize pricing to attract more prospective guests
Our first priority as a hotel marketer is always ensuring that we have taken steps to optimize our direct channel.  Once our website is optimized we want to make sure that we are pricing our rooms correctly relative to the compset. Enter: market intelligence and rate shopping software. A rate shopping tool gives you the data you need to make an informed decision on pricing. These rate shop tools integrate market rates and event calendar data to provide the best possible pricing for supply and demand at any given time. Monitor competitor rates using local event and weather data, demand models, and historic trends. Automating this process is one of the most important things you can do after you upgrade your hotel's website.
All of these steps are crucial to optimizing marketing strategies. And, fortunately, there are many great marketing tools out there that can connect you with more channels, optimize your pricing, or help you manage your reputation. However, working with one vendor to deploy all these marketing tactics has more advantages than working with multiple vendors. Work with one vendor to utilize your resources effectively by streamlining your contracts, managing your budget, and integrating your reporting
Use paid acquisition to maximize your website investments
Now that your website is set up to convert better and rooms are priced correctly, there are three marketing plays you can use to increase direct views of your hotel's webpage. Paid acquisition can get expensive extremely quickly so it's not recommended for beginners.  Working with a popular hospitality marketing agency like NextGuest Digital is highly advised since these agencies are able to learn from deploying millions of ad dollars for their clients.  You'll also want to work with an agency like NextGuest Digital who focuses exclusively on hospitality since they not only will understand traditional bidding nuances for the hotel industry but also know hotel only platforms like metasearch, Google Hotel Ads, Facebook Hotel Ads and more.
Metasearch advertising refers to advertising on sites like TripAdvisor or Kayak. These metasearch sites are consolidators of OTAs like Booking.com & Expedia; the key difference is that the online travel agent contracts directly with a hotel to sell their inventory. A metasearch site, conversely, does not contract with a hotel. Metasearch sites account for more than 45% of global unique visitors in travel. This makes them extremely popular; bookings made through an ad on metasearch are less costly to hoteliers than a commission-based OTA booking.
Because there are so many metasearch sites out there, you need a tool that makes it easy to manage bidding on a variety of complex platforms like TripAdvisor. Metasearch management software is a good solution. Metasearch management software can manage TripAdvisor, Google Hotel Ads, Trivago, and Kayak all in one intuitive dashboard. Metasearch management software gives your hotel a way to maximize reach, thereby attracting new guests and improving profitability.
Hotel search engine marketing (SEM), or paid marketing, involves purchasing traffic to your website through paid search listings. Put money keywords that you've added to your website to increase exposure of your hotel site and add more guests to the booking funnel. Where SEO, or organic search, is something that will increase your traffic over time, SEM is a quick way to validate your keywords and content and make sure you've optimized your site for what your customers seek.
Lastly, deploy display advertising and specifically remarketing – purchasing banner ads on Google or social media – to reach new audiences or re-target those who visited your website previously without completing the booking process. This powerful method of marketing can help bring customers back into your funnel – only now, your user is visiting a more fully-optimized site that is likely to convert to a sale.  Given how many websites a traveller browses during the booking process remarketing (or retargeting) is one of the most profitable forms of paid acquisition. There is a slight catch, however, you have to get them to your website first.
Improve your hotel's online reputation to pre-empt sales challenges
Regardless of how pretty your hotel website is, inevitably guests will fact check your claims on third-party review websites like TripAdvisor.  In the hospitality industry, reputation is everything: 95% of guests read reviews prior to making a booking decision. Besides price, other guest reviews are the most important pieces of information a user accounts for when it comes to booking a room. Reputation management software paired with a well-designed, fully optimized website can drive direct bookings, improve guest satisfaction, and increase revenue.
At a minimum, a reputation management tool should be able to:
Aggregate reviews from multiple channels (OTAs, guest satisfaction surveys, and other review sites such as Yelp).

Provide visibility at an enterprise level for multiple properties

Analyze sentiment by scanning reviews for keywords to provide insight into the overall positive and negative aspects impacting ratings

Benchmark against competitors to see how your property performs relative to the market.
Managing your reputation is the next phase of optimization. A great digital marketing agency like NextGuest Digital can help promote your brand but even the best digital marketing agencies can't help a property who's known for a low quality guest experience. Online reputation management tools drive brand visibility through SEM and direct link campaigns. Sentinel aggregates reviews from OTAs, social media, and metasearch in many languages and across countries to show hoteliers what their guests are saying. The dashboard uses a proprietary algorithm that adapts to reviews over time, suggesting keywords to use in targeted campaigns and providing insights on areas where your hotel might improve.
Add more distribution to augment your direct channel
Tiny hotels that cannot afford a hotel website often focus on third party channels alone.  This is a dangerous strategy; however, it is one employed all across the world. These hotels merely focus on optimizing inventory and third party listings to drive demand.  Most of these hotels will leverage a channel manager to expand its visibility and reach a broad online audience, manage rates, availability, and reservations in real-time, and connect to a variety of distribution channels. 
The benefits of using a channel manager can significantly improve your bottom line. For hotels who already have a great website, adding channel management capabilities is a strong strategy.  With a baseline of direct bookings coming in from their brand.com channel, a channel manager can help augment those bookings to fill strategic needs.
Tools like channel managers manage rates and room availability on hundreds of channels saving hotels time and helping to facilitate more efficient inventory allocation. Channel management software increases your occupancy by listing your property across OTAs and GDS channels from one centralized location – thereby reaching travelers all over the world. Room listings and availability are automatically updated by the tool to improve occupancy rates and maximize profits. When exploring a channel manager tool, look for the software's reporting capabilities, pooled inventory, the number of channels the platform can connect with, and system integrations.