How to Up Your Game With Business Intelligence Software
By Jordan Hollander
Last updated January 26, 2022
5 min read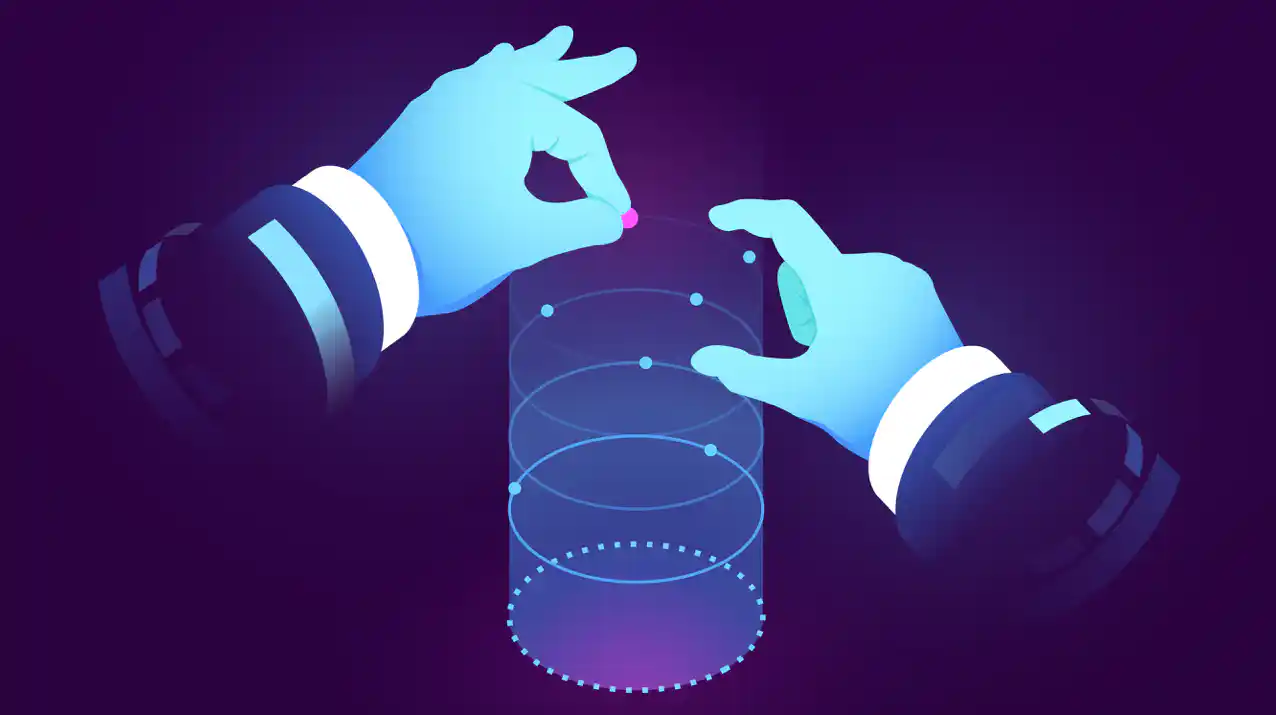 Data siloes are one of the biggest problems keeping hotel managers up at night and business intelligence software is key to addressing this barrier to growth and profitability. Many properties struggle to share information between revenue, marketing, and sales teams.  Additionally, hotel groups have access to extremely valuable data that they can't unlock when they're independently analyze each business at the property level. As a result, hotels and groups are missing massive opportunities for better strategic decision making and revenue growth.
Business intelligence is about synthesizing data from different sources to uncover new opportunities for growth through constant improvement. Some hoteliers use business intelligence tools to measure the true ROI of their marketing campaigns; others dive into lead time analytics to find the best booking window for an Advance Purchase sales drive. Business intelligence tools like Demand360 by TravelClick are designed to provide fast, thorough, and accurate insights through user-friendly dashboards, reports, and analytics.
The best business intelligence tools slice, dice, and filter data, so sales can monitor performance, distribution can keep track of channel performance, and marketing can quickly spot opportunities for data-driven campaigns. Know when is the best time to run a discount on rooms, when to order more inventory for an upcoming busy period, and when a dip in bookings is industry-wide – or something more concerning. Here's what Business Intelligence software can tell you about your hotel, and how your teams can use BI data to take advantage of opportunities that are otherwise hidden by noise.
How Business Intelligence Software Makes You a Better Hotelier
Hotels have a large amount of data at their disposal. This data comes from a wide variety of sources such as website analytics, property management systems, central reservations systems, compset data and guest feedback tools. It's impossible to synthesize and act on that data in real time when it is living in a dozen different systems, so how can your hotel make that data actionable? 
Business intelligence tools parse data collected throughout the guest journey from marketing, guest experience teams, and business intelligence to surface ideas for new marketing campaigns, pricing, and e-commerce opportunities. The right business intelligence tool gives your property the ability to forecast for operational efficiency, more targeted marketing, and smarter sales campaigns.
Too many hotel revenue managers are still relying on spreadsheets to make calculations and manage reporting. Spreadsheet-based reporting is clunky, time-consuming and error-prone. It's also not a great way to extract deeper insights from the wealth of data available through your PMS. A tool like Demand360 can leverage your hotel's PMS data for improved pricing and profitability – all with greater efficiency than a spreadsheet formula. "It is so easy to use and to get the information on time that helps me to take better revenue, parity and strategy decisions. I have no revenue staff so I need simple and complete information just on a glance," says one reviewer. With dynamic PMS analytics, your manager can crunch the numbers and present unique intelligence and analytical views in seconds.
During meetings, business intelligence tools allow you to get granular and give your teams the information they need to succeed. For instance, one manager compares rate codes with customer segmentation to see how different strategy changes impact booking rates. Reporting capabilities within a dedicated hotel BI tool like Revenue Insight makes it easy for Sales, Marketing, E-Commerce, and Revenue Management to share reporting and analysis using a "single version of the truth". Work within a property, across a portfolio, or between the corporate/property-level divide. The user-friendly modules show your Sales team useful data points on corporate performance and for negotiating new contracts. Your Marketing team can monitor channel performance and create new campaigns anchored in data insight. Management teams are able to access reports that combine key performance indicators such as rate codes, channels, room types and more to provide a clear picture of ways your teams can drive revenue.
Overall, business intelligence software offers more comprehensive data for optimizing performance. View analytics for one or multiple properties, for historical and forward-looking dates, from the highest to the most granular level of business. Process, organize and present large amounts of data quickly. BI tools use predictive analytics to make more accurate forecasts free from errors that result from manual reporting. Managers can plan rooms inventory management more strategically with granular yet actionable sales and forecasting data. This ability leads to less wasted resources and higher profit margins.
Business Intelligence Software Trends
Business intelligence tools have gotten more advanced in their forecasting, self-service, and user interface. Today's BI software, includes even better predictive analytics and the ability to compare your performance with competitors.
BI tools use historical data and machine learning to predict future performance across a number of metrics – for instance, managers can compare actuals and on-the-book sales with previous time periods, booking windows, historic trends to analyze and predict your revenue KPIs. Or, save on one of your biggest costs: labor.
In addition to predictive analytics, BI software add the ability for users to develop and create customized dashboards and reports, depending on their role within the organization. Self-service business intelligence makes your valuable data accessible to more teams. BI dashboards are making it intuitive for the average business user to create their own reports on the fly. Overall, these workspace tools allow for greater collaboration, moving siloed systems into unified digital workspaces. We expect to see predictive analytics get even more accessible moving forward; rather than simply forecasting at a market segment level, hotel teams will be able to plan across multiple dimensions like distribution channels, feeder markets, and room types.
2020 will bring big innovations from Microsoft, whose BI solutions are moving ahead of the competition in terms of their ability and vision. While not specifically designed for the hospitality industry, Microsoft's Power BI tool is the technology that many hospitality focused BI solutions are built upon. There are many BI offerings in the hospitality market; it's important to choose one that leverages the best technology for your property and Power BI is the cream of the crop.
STR's Forward STAR reports will change the competitive landscape by providing a 360-degree view of actual business on the books. This report compares your upcoming daily performance with that of the overall market and your competitors. Hoteliers no longer need to analyze their pace and pickup in a vacuum. Compare against your competitors with forward-looking market intelligence.
How to Select the Best BI Software
To derive the most value from a business intelligence tool, there are a number of important features to consider.
Cloud infrastructure: offers inexpensive, easy and flexible access to business intelligence data across multiple devices.

Enterprise-level reporting: view the performance of multiple hotels using unified standards for easier reporting at an area or portfolio level.

Depth of information: view statistics and figures; dive deeper into the data to understand what's impacting those results. 

Data management: manage & clean data to maintain data and reporting quality and accuracy.

Forecasting and budgeting support: use budgeting data to maintain data and reporting quality and accuracy.

Interactive dashboards: crunch huge amounts of data, contextualize, compare, and conditionally format your insights.

Conditional alerts: set up the tool to notify you \when critical thresholds are met; respond sooner to take advantage of opportunities while they still exist

Predictive analytics: use current and historical data to inform projections of where your business is heading.
The right BI software must integrate with other best of breed hotel software like your PMS, guest feedback tool, and market intelligence platform. A property management system fuels your BI with the right data to create reports and predictive analytics. The guest feedback tool provides critical guest review
and survey data to existing BI sources, allowing your teams to tap into potential benefits. And, just as importantly, a Market Intelligence integration allows you to view your performance in detail as compared to your competitive set, as well as spot any market opportunities or threats to your business.
Make sure as you go through the vetting process you ask potential partners the following questions: 
Which PMS and source systems do you connect with? Make sure your business intelligence tool can sync with your existing technology stack. 

Can your tool be used across multiple devices? A good BI tool should provide

widespread access across multiple devices, with as few limitations as possible. 

In what ways can users customize and interact with data? Make sure the BI tool allows users to manipulate data to optimize reporting capabilities. 

Do you have different security settings for different user levels? The right BI tool can restrict certain abilities and areas to specific users, so only the right people have access to your proprietary data. 

Does your tool have data visualization categories? A good BI tool should make less work for you, not more; find a platform that can aggregate large quantities of data from multiple sources in an easy-to-digest format.
For more information and advice on buying business intelligence software download Hotel Tech Report's 2020 BI Software Buyer's Guide.