Digital Marketing for Hotels
By Hotel Tech Report
Last updated January 26, 2022
5 min read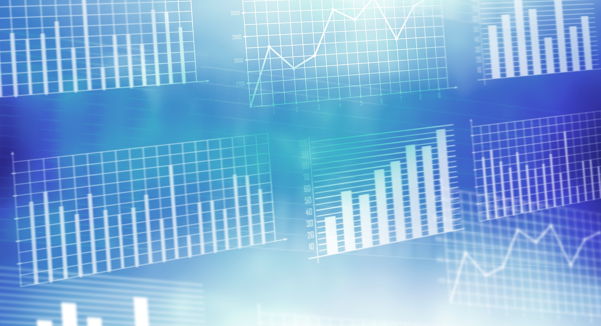 Before we talk about digital marketing we need to realize that digital marketing is just marketing. So let's start with marketing 101 inspired by a lesson from my favorite marketing professor (Kent Grayson) at Northwestern's Kellogg School of Management.
Today we're going to focus on the leisure business. There are really only three things that can occur to improve leisure fundamentals at your hotel: (1) market growth (2) volume growth (3) market share stealing.
Market growth can often be based on macro tailwinds like low supply growth and strong demand. Market growth can be catalyzed by one-off events like a sports team moving into your city or a wave of international inbound. Market growth can also come from innovative new products like Dayuse which allows you to rent previously vacant rooms during the day.
"So the first step to tackling your 2017 budget is to capitalize on demand trends in your city then learn about innovative new technologies in the market. These will always be the most profitable sources of growth for your business."
Volume growth comes from increased spend with your existing customer base. Marketers have two critical ways to create value here: (1) retention marketing (2) ancillary up-selling (through services like Nor1 or Oaky). Retention marketing is all about bringing back previous customers. This is exponentially harder for independent hotels (or even brands) than it is for 90% of other product categories due to the geographic constraint as well as total expense (i.e. transportation, food, activities, lodging), consumption time (i.e. length of stay) and opportunity cost (i.e. taking vacation days).
The lowest hanging fruit in hospitality is loyalty but while it's proven to be extremely effective when executed properly with a differentiated strategy, marketers have to realize that most loyalty is just bribery. Incentives are powerful but in the end the majority of loyalty programs just say, "please stay with me 9 nights and the 10th is free."
If we have $100 ADR and 70% gross margin we would have made $700 profit on this customer. Now we're only making $630 (minus CPOR) so we need to make sure that $70+ was well spent. The way we do that in theory is by looking at the likelihood of a return visit prior to the "gift" let's say 5% and then the likelihood after, let's say 10%. So assuming that the next visit will be 3 days at $100 we've just increased our expected profit by $210 (or 3 x $70 gross/day) x 5% lift = $10.50. This is a single year calculation so we need to do this over the expected lifetime of a customer and run a present value calculation.
"Loyalty economics are easier calculated for brands with a sample of millions but we can see how sketchy loyalty calculations can be for independents and smaller chains."
As far back as 2012, a McKinsey study showed evidence that companies who spend more on loyalty perform slightly worse than those that don't (more recent practical experiments have been executed as noted by revenue management visionaries at Duetto).
For that reason we have to make sure that $70 couldn't have been better spent somewhere further down our P&L (e.g. guest experience, social media sweepstakes, etc.). I recommend a heavy focus on email marketing and CRM. Quality > quantity. Email lists are customers that you already know have awareness of your property so they convert at a much higher rate and are less expensive to educate (unless their first stay was below expectations). Best yet, emails are extremely cheap so they have incredible ROI metrics. The one trade-off here is intent - since your previous guests don't necessarily have the intent to travel to your destination at the time of your email. Remember that sending promotional emails at the wrong time can lead to the dreaded "unsubscribe" because 87% of emails in user inboxes are promotional by nature. So if each guest in your mailing list has an LTV of $50 and you send a marketing email to 10,000 guests with a 5% unsubscribe rate you've just potentially lost ~$25,000 in theoretical value.
Email click thrus (CTR) in the hotel industry average around 6.46% with a wide variance. That means only 6 out of 100 people who you send emails to will head to your website. When we look at actual conversions that number is closer to 2 in 1,000 guests. Start by building a healthy email database. This means centrally consolidating reservations data and capturing OTA guest emails. Companies like HelloScout can help you do that while improving the guest experience. Once you have that database built up you need to focus on conversion rates. Unfortunately, many hotel providers in the email space are based on legacy infrastructure and don't have the sophistication or UX of mainstream CRM (e.g. MailChimp) so setting up with the right player is absolutely critical. Once you have the email infrastructure in place you'll feel the writers' block come on. "What do my guests want to see? What offers would they like?"
"Experience based email offers convert at a rate 2x promotional emails. Telling New Yorkers to come for a surf lesson in Cocoa Beach, Florida while staying at your hotel on a cold winter day is much more powerful than trying to bring them back with a free room upgrade for a trip they probably weren't even planning in the first place."
Products like CityKey can help you create better content for email marketing and retargeting campaigns by building experiential packages with local businesses. They'll onboard partners for you and set you up with digital fulfillment so that you can focus on driving demand with operational ease.
Stealing share is the trickiest of the three but it can be a whole lot of fun when you get it right. Even when we are trying to steal from our competition, we need to start by understanding our customers. The typical guest starts research on OTAs (Expedia/Booking.com) or meta (Kayak, Trivago) then moves to hotel websites for more information. About 82% of guests have been to your hotel website prior to booking yet 57% of online bookings still come from OTAs. I actually don't believe that there's a "war" between OTAs and hotels. Yes OTA commissions are insanely costly but they're handing us business by advertising our hotels and are incredibly effective at what they do (merchandising and price transparency). For that reason we want to make sure that we're budgeting appropriately to advertise on OTAs and metas (I recommend ~2% of your digital spend). Better to advertise on an OTA than try to bid against them on Google which can get extremely costly since the 2 largest OTAs have larger marketing budgets than Hilton, Hyatt, Starwood, IHG and Marriott combined (admittedly you'll have to do both though).
Before thinking about paid search, social ads and Google Display Network we need to focus on our websites. Remember, we have 82% of guests come to our websites so we need to monetize them first! Hotels have incredibly low sales and marketing efficiency because many start at the top of the funnel before fixing the middle. Increasing marketing efficiency is by far the easiest way to steal share instead of throwing scarce budget dollars at the top of a broken funnel.
Start by investing in a responsive website – I find it funny when people make this recommendation because it's so obvious and easy (cheap too in any other industry) but here I am and many hotels still don't have them. Also, make sure that your website is intuitive. Guess what? Target.com and Walmart.com have very similar shopping experiences. It's important to infuse your brand but don't get caught up in the "uniqueness" of your website - don't make your website so unique that guests can't figure out how to book or find local area info they came for in the first place.
Be there and be useful.
Focus on the things that are helpful to guests, drive purchase and are things they want to see but didn't find on an OTA/Meta. Location is the #1 driver of lodging decisions, so show guests what it's like to experience your neighborhood. Building unique experiential packages can have the same effect. Make sure your website isn't static or promotional. The "15% off" popup that's irritating skeptical guests on your website is sending them right to your competitors. Stop with the gimmicks and shift your strategy to experiences.