This is Why Every Hotelier Should Spend Time Working in a Startup
By Hotel Tech Report
Last updated January 26, 2022
7 min read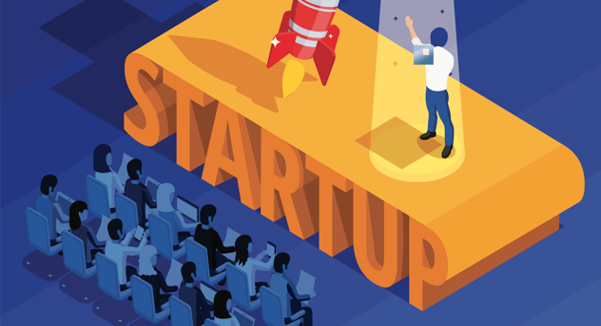 A recent study conducted by the AHLA found that Gen Z workers value four main characteristics in a hospitality job: pay and benefits, interesting work, opportunity to grow and flexible work hours. Hospitality employers that successfully attract and retain young talent are able to deliver on all four of these needs but most hospitality organizations today fall short.
According to Glassdoor, a typical Marriott Guest Experience professional in the U.S. makes between $12-17 per hour. It can take anywhere from 7 to 15 years for a guest experience associate to achieve a general management position. Needless to say, flexible hours and remote work are out of the question for those working in hotels. So where should Gen Z hoteliers look to achieve their career goals?
Look no further than hotel tech startups. Working in a startup environment is a great way to both accelerate your learning and bring a unique perspective to any hotel company you work for in the future. Ultimately you'll need to stand out from your peers if you want to advance to the highest ranks.
Startup environments deliver the kinds of experiences that Gen Z's value: they reward for high performers with equity compensation, provide rapid career growth opportunities and teach new skills at blazing speeds. Hotel tech companies are constantly looking for young hospitality talent with industry knowledge, strong work ethic and ambition to act as ambassadors between their technical teams and old world hoteliers who lack an understanding of just how important technology is to the future of their businesses.
"What struck me as I spoke to the various technology vendors was that they all said that there was a shortage of trained hoteliers in their line of work. Of course, I saw that as an opportunity and used it to distinguish myself as a hospitality graduate." ~Sameer Umar, HotelIQ
Working at a tech startup will equip you with a mindset that can help you think differently and stand out from your peers. The hotel industry has historically been known as one that's slow to catch up with tech trends so bringing an innovation and disruption mindset to the industry will help you stand out:
"The hospitality industry has a patented four-step method to deal with disruption. Step one is to ignore it. Step two is that when it's pointed out to them, they continue to ignore it. Step three is they panic, and step four is they complain about it." ~Forbes (via Robert Cole)
Hotel tech startups provide incredibly dynamic work environments that will give you the experience you need to thrive in the hotel industry and beyond. This experience will help you see things from a perspective that a role in guest experience or operations just can't.
We sat down with Sameer Umar, VP of Customer Success at the Intelligent Hospitality, creator of the top rated BI software for hotels, HotelIQ. Sameer's career path shows how powerful having a technology background can be for advancing your hospitality career.
While studying at the Hilton College of Hotel Management in Houston Sameer worked at Hilton in operations getting to learn everything from front office to housekeeping. Upon graduation from hotel school Sameer took a different path than most of his classmates by taking a job at a hotel tech startup. That startup ended up selling to TravelClick giving Sameer exposure to technology and analytics while building his knowledge and expertise far beyond the four walls of a single hotel.
Sameer was then recruited by Middle East hospitality powerhouse Jumeirah where he was responsible for building out internal business intelligence and reporting tools. He was then recruited by Four Seasons to build out their business intelligence function before joining forces with former colleague Apo Demirtas to bring enterprise grade BI to hotels everywhere with HotelIQ.
Sameer's story is a 'must read' for Gen Z hoteliers who want to broaden their career opportunities and for hoteliers seeking a clear roadmap to higher salary, more growth opportunity and ultimately long term success. We sat down with Sameer to learn about his career journey from hotel school to becoming a senior technology executive and dove into the key lessons that he's learned along the way.

Sameer, tell us about your career background in hotels.
I began my career in hospitality when I joined the Hilton College of Hotel Management at the University of Houston. The college is part of a working Hilton Hotel and students get to work in various departments as part of their training. So I got to do everything from Front Office to Housekeeping. It was tough and I have tremendous respect for people in hotel operations.
After college I took a less traditional route and, rather than working for a hotel company, I joined a startup that was developing an online CRS for hotels. We were later acquired by TravelClick and I continued working there for a few years. However, after a while I wanted to see what it was like on the other side - the hotelier's perspective. Around that time I came across an opportunity to manage distribution for Jumeirah Hotels. So I packed my bags and headed out to Dubai.
At Jumeirah they were getting ready to launch a corporate BI initiative. I was very intrigued by it and ended up participating in many discussions around data flows and standards that would enable us to harness the power of information sitting in our systems. Although I wasn't planning on it, all that talking lead to me taking on the role of Director of Business Intelligence to bring the initiative to fruition. It was one of the most satisfying professional experiences for me to take a concept, work with IT to build it out, and to eventually roll it to hotels and see them benefit from it.
After Jumeirah, I moved to Toronto and started working with Four Seasons on their Enterprise BI initiative. While similar in some sense, it was a bigger initiative in other regards than what I had worked on at Jumeirah. We were collaborating with consultants from leading IT companies and the initiative expanded across multiple disciplines.
What was one technology that you couldn't live without in your former role in hospitality?
Given my past experience, you'd expect me to mention data-warehousing or data visualization technology. But to me those things were secondary. What mattered the most was the property management system and how efficiently hotels were utilizing it.
The PMS is the heartbeat of hotel operations. Reservations flow in, guests check-in, guests check-out, and night audit runs. In short, it is the system of record for all the guest and commercial intelligence at hotels. How efficiently a hotel utilizes and maintains data quality in its PMS will ultimately determine the success of any BI or analytics initiative. Else, it is garbage-in, garbage-out.
Even when we implement HotelIQ (Intelligent Hospitality's BI and Analytics platform) at a new hotel, we spend significant amount of time working with our hotel partners to ensure data quality, processes, and identifying any data gaps or risks for them.
When did you first become interested in leveraging technology to become a better hotelier?
Quite early on in my career actually. I remember attending my first HITEC as a student. I think it was in Dallas. I was blown away by all the amazing tech ranging from hotel CRM tools that would enable hotels to provide each guest with a personalized experience to bio-metric doors to ensure the safety of high profile guests. Of course, we have come a long way since but to me it was like walking into the future of hospitality.
What struck me at that conference as I spoke to the various technology vendors was that they all said that there was a shortage of trained hoteliers in their line of work. Of course, I saw that as an opportunity and used it to distinguish myself as a hospitality graduate.
As a hotelier what was your biggest frustration with technology vendors?
Innovation and speed to market is something I always value in a technology vendor. But to do it right, you have to pay attention to your customers needs and their feedback. And you have to listen to all of them, not just a handful of big ones.
Unfortunately, with some vendors suggestions and feedback would just disappear into a black hole. Maybe years later they will come back to you when that business requirement has become outdated. It frustrated me to no end!
What would you say is the most widely held misconception that hoteliers have about tech?
Hoteliers sometimes treat technology as nothing more than a cost center. It is one of the things that is holding our industry back. We feel tech is all 0s and 1s for the geeks to figure out. Technology can also be a strategic tool if we choose to view it as such. It will enable us to enhance the guest experience and optimize our revenues. But for that to happen, hoteliers need to start looking at technology with different lens. Our IT teams do a great job of deploying technology for us, it is up to us hoteliers to convert tech into a strategic business solution.
Tell us about your journey from hotelier into technologist?
Essentially, my experience working with hotel companies was preparing me for my current role at Intelligent Hospitality. I feel very blessed that these opportunities were presented to me when they were. I just followed the natural progression.
The most challenging part of moving from hotels into tech was fighting my own demons. I was intimidated by the thought of working for a tech company. I wasn't sure if I belonged there and I think I did a fairly good job of highlighting my limited knowledge of technology in front of my team. However, I came to realize that what I didn't know about tech I was making up for with my business know-how. You get the best results when business and IT work together and learn from one another.
You built these sophisticated reporting systems for Jumeirah and Four Seasons, how have those experiences informed the way you've built HotelIQ?
Transactional hotel systems such as point-of-sale, property management, central reservations and revenue management systems perform their primary functions well. However their functions are not to provide insightful hotel reporting, analytics and intelligence! HotelIQ fills this void by providing hotel managers and corporate personnel the valuable insight that they need to maximize the revenue generation and grow the market share of a single hotel, hotel portfolio, brand or management company.
Imagine that you're going to open the hotel of your dreams tomorrow - what would it be?
I think my dream hotel would be a city-center hotel catering primarily to business travelers and conference attendees. It would be very high tech and efficient. The kind of place where the James Bonds of the world would like to stay.
What technology would you leverage at your hotel?
Oracle PMS, SHR central reservations, ALICE for Ops, data sharing via HAPI, and of course, HotelIQ for planning and strategic decision support.
What's one piece of advice you have for hoteliers who have dreams of working in technology one day?
Go for it! There are not enough hoteliers in technology. If you want technology to serve hotels better, hoteliers need to be driving it. You don't need to be a developer, you just need to be able to connect and communicate with them to develop the right hospitality solutions.
What's one podcast, newsletter or book that you recommend hoteliers read if they'd like to eventually move into tech?
Revenue Management by Robert Cross. Yes, it is a "business" book. But it is a business book full of stories of visionary business people who had vision and foresight to leverage technology. You'll be surprised and inspired.
What is your favorite hotel in the world and why?
Madinat Jumeirah in Dubai. I love the Arabian architecture, beach side location, rustic global cuisines by the canals, and abra (boat) rides that remind you of Venice but are unique in themselves.
What is the most exciting technology you've seen in the hotel tech space that is not built by your own company?
I am really happy about HAPI (sorry but could not resist). For as long as I have been in the industry, interfaces have been a boon for us. Information continues to stay captured in silos while hoteliers are forced to follow gut over facts. What they are trying to do could open up the flow of information in a big way.
What is one thing that most people don't know about you?
I am thrill seeker. I have done bungee jumping, parasailing, walked the edge of CN Tower, and tons of roller coaster rides. However, the one thing I have not yet done, but hope to do soon, is skydiving.