A Quick Overview of Accounting in the Hotel Industry
By Hotel Tech Report
Last updated October 28, 2022
3 min read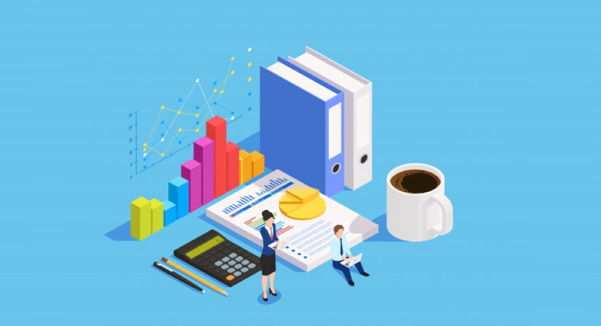 There is a myriad of skills required if you want to reach the pinnacle of success in the hospitality industry. Charisma, leadership, and various hospitality services are what usually come to mind. It's easy to understand why a lot of us often overlook accounting as one of these relevant skills, though, despite it being one of the most essential administrative duties of the business. It's something that happens behind the curtains of successful hotel operations.
The problem is, poor accounting practices can lead to a continuous debt cycle that can be difficult to escape. Hence, allow us to share with you some tips on how to perform your accounting commitments dutifully.
Advanced Staff Training
They say that the world of work in 2021 will significantly shift its landscape due to the pressures and complexities brought about by the global health crisis. For instance, experts predict that there will be a drastic movement of the labor force, from traditional employment to remote working opportunities. Current job seekers also prefer back-office positions that won't require them to interact with a lot of people for safety reasons.
Both issues have certainly put a dent in the industry's recruitment. Hence, it's simply more strategic to provide your current staff with advanced training instead. It can boost job satisfaction and decrease your turnover rate as well.
It is highly recommended to work with an accounting institute that specializes in the industry. After all, the accounting processes required by the industry are remarkably different from traditional accounting. There are a lot of elements at work such as varying room rates, late fees, and more.
Consider Accounting Principles in Rates
Speaking of varying room rates, you should also consider the principles of supply and demand in your pricing. Most sectors have a fixed suggested rate for their products and services, but that doesn't apply to the hospitality industry.
Daily rates can fluctuate according to the season, availability of certain services, and even the rate of occupancy. It is normal for hoteliers to experience highs and lows in revenue from time to time.
Those who are especially interested in budgeting and forecasting could refer to previous financial statements as a guide. After all, it should reflect the "bloodline" of your business. 
There are three main financial statements that can reflect the actual status or performance of specific aspects of your establishment. These are the Profit and Loss Statement, the Balance Sheet, and the Statement of Cash Flow.
Use Separate Ledgers
Most businesses only require a single general ledger for all of their transactions. On the other hand, hotel management accounting requires multiple ones to organize its separate streams of revenue. 
For instance, bar sales and room rentals should be recorded separately to avoid confusion. This will give you an advantage in financial management and financial reporting.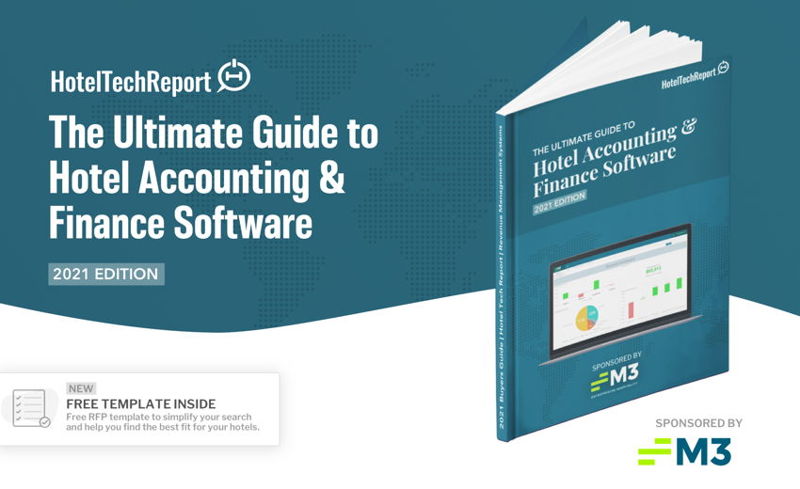 Leverage Technology
Finally, hotel owners can make use of specialized accounting management tools that were specifically designed for the hotel industry. You won't even need to worry about keeping separate ledgers with such online platforms anymore. Premium accounting software usually includes organizational features that automatically sort out your records and directly upload them to the cloud for safe-keeping.
Cloud storage also makes it convenient and accessible for your preferred staff. You may even log into your system remotely using any portable digital device depending on your chosen platform.
As for safety and security, hoteliers will be pleased to learn that most of these systems are equipped with the highest levels of cybersecurity.
Other accounting software features also include the following: 
Accuracy
One of the challenges in hospitality accounting is the presence of double entries. It can't be helped especially with the use of analog accounting systems. As mentioned above, keeping your records in a single place to make them more streamlined isn't an option either. Hence, most hoteliers resort to the tedious task of cross-checking their entries regularly to prevent data entry duplication. Fortunately, this won't be a problem anymore when using a digital platform. 
Each entry usually comes with multiple cells that you can fill in for better accuracy. Some platforms also allow the creation of reference numbers that further prevent duplication. Keywords will also help you locate your accounts payable, accounts receivable, and other specific financial data fast, creating a better accounting experience overall.
Analytics
It is not impossible to analyze the performance of your establishment on your own especially if it's a small business. But what if you have dozens of rooms and multiple revenue streams? 
Fortunately, most digital accounting programs come with analytic features that can create data-based reports and projections that then assist in essential decision-making.
Automation
Finally, spare your staff from tedious and repetitive accounting tasks with an automation feature. In fact, some programs are even AI-integrated allowing their platforms to recognize key performance indicators, issue alerts and notifications in real-time, and even schedule regular reports whenever you need them.
Please keep in mind that accounting services do vary, so be sure to check the full functionality of your chosen platform just to make sure that it will meet your expectations. M3 Accounting is a personal favorite of ours. Not only do they offer premium accounting services, but they also provide training for your accounting team and allow integration with other accounting services like Quickbooks and Peachtree.
Final Thoughts
Hospitality industry accounting is definitely set apart from the traditional practice. Fortunately, there are hotel accounting solutions that you can do to make your bookkeeping process faster and more convenient, including signing up for an online accounting system specifically designed for hospitality establishments.