How to Optimize Hotel Forecasting with Technology
By Jordan Hollander
Last updated October 12, 2022
5 min read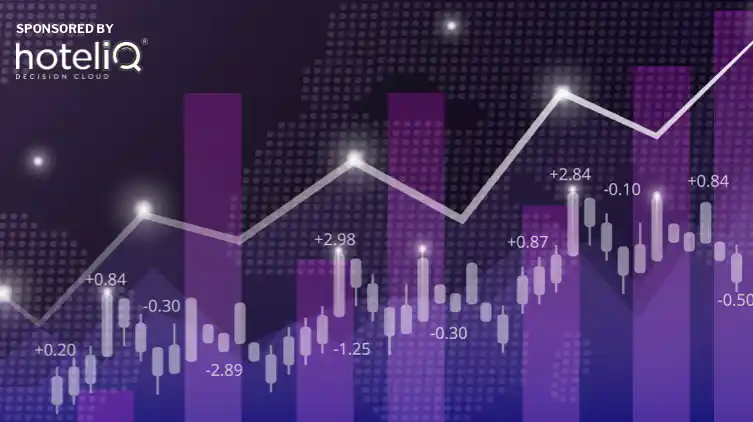 How long does your budgeting process take? And how often do you update forecasts within the month? For most revenue managers, forecasting and budgeting is a painful, manual process which is stuck in the last millennium.
In an effort to unlock the power of data-driven forecasting without the manual overhead, HotelIQ has launched an AI-driven forecasting management system that incorporates historical PMS data into its predictions.
Tons of variables could lead to a hotel needing to update forecasts like unexpected seasonality, competitor pricing updates, renovations that affect room rates and more. Hotel management is extremely complex and requires constant demand forecasting and a careful eye on key metrics to ensure optimization of key performance data and healthy operating margins.
In this article, we'll walk through the challenges with the standard hotel industry forecasting process and then show the improvements and efficiencies that HotelIQ can bring to your hotel. With a more streamlined and accessible forecasting process in place, you can achieve higher RevPAR and hit your revenue targets.
The Current State of Hotel Forecasting
The goal of forecasting is to predict how many rooms will sell, and for what rates, in future weeks and months. Forecasting helps hoteliers anticipate staffing needs, plan marketing spend, and know when to yield rates up and down. While forecasting indeed brings value, the process itself is often a major pain point for revenue managers. Without a modern tech solution in place, revenue managers end up doing their forecasting in spreadsheets, which lack standardization and can quickly get disorganized, especially when multiple people are working together on the task. The traditional process is prone to manual errors and takes up a lot of your time. Many revenue managers forecast one month out, meaning that you build a forecast for next month within this month, in addition to readjusting this month's forecast. This tedious process then repeats every month. To forecast further out than a month, revenue managers have had to rely on historical stay patterns at their hotel(s). However, with the pandemic, that has become even harder as travel is still stabilizing and historical patterns have not fully resumed. No one knows for sure how long it'll take before it does.
The Challenge with Forecasting
Try as you might, forecasting isn't the same as peering into a crystal ball; no matter how diligently you work on your budgets or how many times you reforecast, unforeseen events will undoubtedly pop up and throw off even the best laid plans. The next best thing is to get real-time feedback on your forecast on an ongoing basis, which enables you to understand changes in your market and adjust your forecast accordingly – as soon as possible. For busy revenue managers, it doesn't make sense to manually reforecast more frequently than once per month or so. But without this real-time intelligence, how can your forecasts truly remain accurate?
HotelIQ Makes Forecasting and Budgeting a Breeze
To solve these challenges that many revenue managers and hoteliers face, HotelIQ has developed a forecasting tool that leverages artificial intelligence and PMS data to automate much of the forecasting process. HotelIQ pulls historical data to create a baseline forecast, and revenue managers can adjust up or down based on changes they know about that would affect this year's forecast. We all know that the past couple of years were unusual, but HotelIQ's AI system doesn't ignore 2020 and 2021 data entirely. Instead, it analyzes changes that occurred from 2020 to 2021, and 2021 to 2022, to better understand market dynamics and shifts in your hotel's demand patterns and segments. HotelIQ's predictions change on a daily basis, so it can alert you to concerning trends immediately.
Walk-Through of HotelIQ's Forecast Management System
Now that you understand the problem that HotelIQ's Forecast Management System solves, let's walk through exactly how the software works.
From HotelIQ's home screen, you'll select the "Forecast & Budget" module.
The forecasting module opens to show your current annual forecast. You can view this chart by number of rooms (occupancy), ADR, or revenue, and you can adjust data parameters to see only the time period you're concerned with. You can layer a few different datasets on the graph: forecast, budget, last year's actuals, same time last year, HotelIQ's predictions (forward-looking only), and, when you're viewing the occupancy graph, you can also see your maximum occupancy.
Drilling deeper, you can look at your forecast and budget broken down into specific market segments. For your Leisure segment, for instance, HotelIQ would split your forecast into Leisure Group and Tour Series.
You can also create new budgets or forecasts within HotelIQ, which is a significant upgrade from the manual spreadsheet process. Simply select the "Create New" option and provide a name for the version.
The new budget or forecast will start with a blank canvas.
But you don't need to populate all the values manually. You'll select the starting values from the drop-down menu. Choose from your existing budget or forecast, last year actuals, same time last year, on-the-books, or HotelIQ's predicted values. The values will automatically populate.
For example, here's actualized production for past months and on the books for future months:
If you want to reforecast for the rest of the year, for instance, you can apply the HotelIQ predictions for any future months with just a few clicks.
In less than a minute, we've created a baseline budget for the full year, using both historical actuals and HotelIQ predictions for future months. To further refine your forecast or budget, it's possible to make adjustments on a night-by-night basis by adjusting the time filters. Doing so will allow you to reforecast individual dates.
HotelIQ is cloud-based, so you'll do all of your forecasting within your internet browser. But what if your internet access isn't reliable or if you want to work offline? It's also possible to export the data into Excel, manipulate it there, and upload it into HotelIQ.
Although HotelIQ does the heavy lifting by producing a baseline forecast or budget, it's likely that a revenue manager will need to lend additional insight and override some predictions if some market or hotel dynamics change faster than HotelIQ can catch on. For instance, if you learn that a hotel across the street just had some maintenance issues and has an entire floor out of order, then you'll want to reforecast accordingly, because you'll probably get some of their overflow. HotelIQ's forecasting system isn't designed to be a one-stop-shop; rather it's an educated starting point on which to iterate as time goes on.
Of course, revenue managers aren't the only ones on property who are concerned with forecasts. HotelIQ allows users to view forecasts and budgets, but only admin users can create and edit them. 
In addition, you can configure reporting functionality in HotelIQ. The revenue team will interact with HotelIQ on a regular basis, but other folks in the organization might be better served by scheduled reports that land in their email inboxes on a regular basis. It's possible to configure custom reports and schedules to suit the specific needs of those end users.
Forecast accuracy is ultimately only as good as the events being factored into those forecasts. With hotel revenue management and finance teams constantly being pulled in multiple directions - hotels, now more than ever, need tools to rapidly incorporate the latest market conditions for both short-term and longer term future demand. Automation is one of the biggest industry trends impacting every facet of hotel operations and hotels that want to improve business performance should be looking for ways to automate as many tedious and time consuming tasks as possible.
It's clear that the old way of revenue management with manual forecasting and budgeting is not sustainable, especially as the travel ecosystem changes rapidly in response to a plethora of external factors. HotelIQ offers a compelling solution for hoteliers who want to set more accurate forecasts, spend less time on tedious manual work, improve decision making and achieve their RevPAR goals.

This article was created collaboratively by HotelTechReport.com and HotelIQ.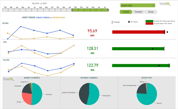 THE PITCH
RATINGS
BEST FOR
29
HT Score
Hotel Tech Score is a composite ranking comprising of key signals such as: user satisfaction, review quantity, review recency, and vendor submitted information to help buyers better understand their products.
Learn More
HotelIQ uses data from your property management system (PMS) and other internal and external sources. Users access HotelIQ from the web to see and interact with multiple analysis screens and dashboards. Analytics can be viewed for a single hotel, a portfolio of hotels, or an entire company.

HotelIQ
Business Intelligence
THE PITCH
RATINGS
29
HT Score
HotelIQ uses data from your property management system (PMS) and other internal and external sources. Users access HotelIQ from the web to see and interact with multiple analysis screens and dashboards. Analytics can be viewed for a single hotel, a portfolio of hotels, or an entire company.
Learn More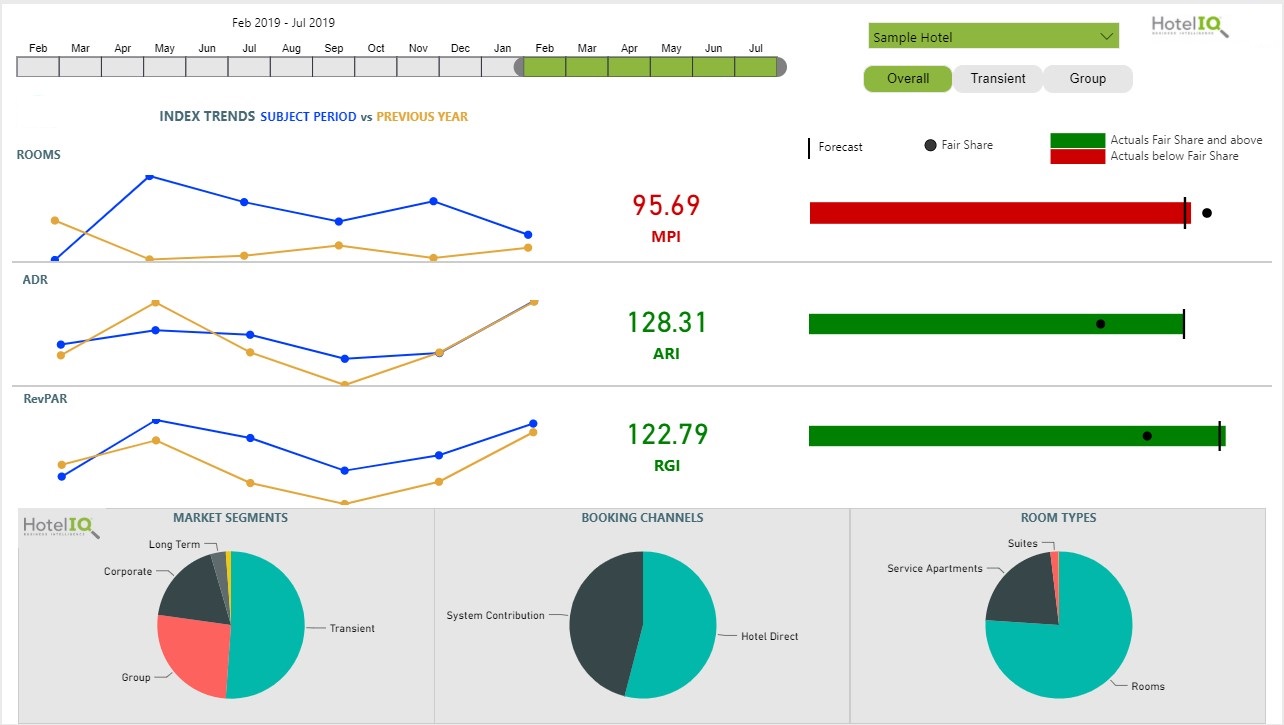 ×