What Does a Hotel Manager Do?
By Jordan Hollander
Last updated February 16, 2023
6 min read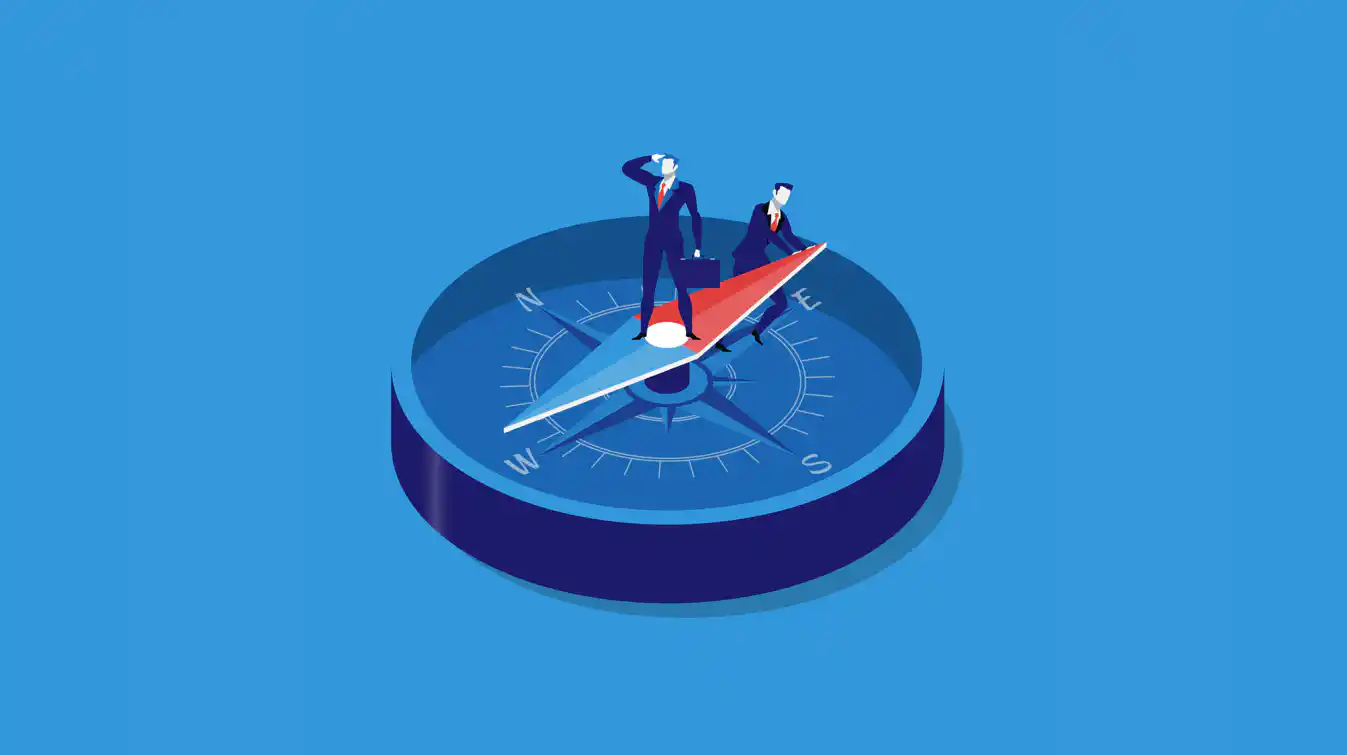 Are you thinking of pursuing a career in hotel management, guest services or hotel operations? Or maybe you're already working in the industry, but trying to decide whether a hotel manager role is right for you.
If you're in the market for hotel manager jobs or a rewarding career that will strengthen your leadership, communication, and problem-solving skills, then you might be a good fit for hospitality management.
In this article, we'll explain exactly what a hotel manager does, how you can prepare for becoming a hotel manager, and what perks come with the job. We'll also share some options for a long-term career in hotel management and beyond. By the end of this article, you should have a good idea about whether you want to become a hotel manager.
What skills and knowledge do you need to be a hotel manager?
In short, a hotel manager is responsible for all the daily operations and financial performance of a hotel. This doesn't mean the hotel manager actually completes all the daily tasks herself, but it's her responsibility to ensure the hotel meets its goals and produces the results that the hotel owner is looking for. A hotel manager's work can be defined in a few broad categories:
Operations:

Overseeing daily arrivals, departures, meetings, and events

Serving as the manager on duty to resolve escalated issues

Communicating with vendors or contractors

Ensuring compliance with safety and security measures

Guest experience:

Greeting and building relationships guests

Recognizing guest loyalty by sending personalized notes or amenities

Resolving guest complaints in person or virtually

Finance:

Approving large expenses or invoices 

Managing the hotel's profit and loss statements and budgets

Setting or approving targets for revenue, RevPAR, or similar metrics

Communicating financial performance to owners or asset managers

Marketing: 

Promoting the hotel in the local community

Responding to guest reviews

Making decisions related to branding, design, and public relations

Leadership and hiring:

Interviewing candidates and making hiring decisions

Running leadership meetings on a regular basis, often daily

Working with the human resources department to provide benefits, training opportunities, and initiatives to keep employees engaged
Depending on the size and scale of the hotel, a hotel manager might handle most of these duties himself, or he might work with a large team of department directors. In a large resort property, for example, it's quite common to have a Senior Director of Rooms, who may be supported by a Housekeeping Manager and a Front Office Manager, who then manage the housekeeping staff and front desk agents, meaning that the General Manager has limited responsibilities in the Rooms department. On the other hand, a small independent hotel might be staffed by a Hotel Manager who supervises the front desk agents directly.
What are the qualifications to become a hotel manager?
If you're wondering how to become a hotel manager, you'll find that there's no single path to nab the job.
Some hotel managers have worked their way up from an entry-level job like a front desk agent through operations manager. Some hotel managers have a restaurant manager background. Other hotel managers earned degrees in Hotel Management or a similar discipline then jumped right into a Director-level job or Assistant General Manager role upon graduation. It's quite common for hotel managers to have bachelor's degrees in Business Administration. Higher education degrees in a relevant field are certainly preferred but there's no better education than work experience. There are also tons of hotel management certifications which can help hone your customer service skills and analytical capabilities without requiring a full degree.
If you're just getting started in your hospitality career our best advice is to get an entry level job, then show curiosity and ask try every role within a hotel. You should be familiar with all hotel services delivery roles like housekeeping and concierge as well as back office functions like revenue management, sales and even finance. Don't stress as you don't necessarily need to be a financial wizard but you should be familiar enough to help participate in audits and many GMs are in fact numbers driven people (albeit less so than revenue managers).
If you're looking to become a hotel manager, you'll want to hone your communication skills, have a customer service mindset, get comfortable with accounting and budgeting principles, and learn about specific metrics and objectives of the hotel industry. Since hotel managers often manage many employees, it's important to have strong leadership skills and plenty of experience hiring (and firing) staff. Hotel managers also must interact with guests on a regular basis, so it's critical to be a "people person" and to be able to remain calm under pressure. 
What is a hotel manager's compensation?
In the United States, the average annual salary for a hotel manager is between $55,000 and $70,000. However salaries can range based on hotel size and location. A hotel general manager at a five-star hotel in a major urban market could earn well over $100,000 per year, while a manager of a budget hotel in a rural area will earn somewhat less.
Besides a salary, hotel managers often receive benefits like free or discounted nights at other hotels, professional development courses, and, if you work for a global hotel company, opportunities to work abroad are not uncommon. Some hotel managers even live on-site for free, which can be an exciting financial upside to the job, even if the hours are long. Even though most hotels are open 24/7, hotel managers don't need to work around the clock. While the average workweek is usually a little longer than 40 hours, and might include some nights or weekends, hotel managers can take days off and should take a vacation every so often to get inspiration from other hotels around the world.
Is hotel management a good career path?
Hotel management is an exciting career track with many different paths you can take. Some hotel managers are "career GMs" who move from hotel to hotel, in the general manager role, for decades. They often begin at smaller hotels, perhaps in secondary or tertiary markets, and work up to managing big, complex hotels in city centers. Other hotel managers might work in one market for many years, then transfer to a hotel in a different country or in a resort market (like Hawaii or French Polynesia) for a couple of years to gain some new experience, then transfer back home. Some hotel managers might also put their GM skills to use in a corporate role for a hotel chain, like in a Corporate Director of Operations role that oversees several properties. Or, maybe you get the urge to open your own boutique hotel or B&B after working for someone else's property for years.
But once you become a hotel manager, you're not married to that role forever. Many business executives, entrepreneurs, and even influencers were hotel managers at one point in their careers. James Gancos, for instance, was the general manager of several hotels, including the W Los Angeles, and also worked for Starwood corporate as the North America Director of Operations, before launching his own company. Today, he is the CEO of The Guestbook, a technology company that offers solutions for guest loyalty and rewards programs. Since his company works directly with hoteliers, James can apply his hotel management background to make his product as useful and relevant as possible. He also uses the leadership and people skills he developed as a GM to run an effective organization.
Another ex-hotel manager, Rupesh Patel, took his years of experience as a hotel manager and turned it into advice and advocacy for hotel managers on LinkedIn. He's now one of the most popular influencers in the hospitality space with over 50,000 LinkedIn followers. On his website, you can find courses on topics like marketing and social media, and he hosts a weekly show on industry topics like hiring and innovation. His shows feature special guests from hotel companies like Marriott and Hilton as well as experts in social media, marketing, mindfulness, and investing.
Other iconic business leaders and personalities who worked as hotel managers include Isadore Sharp, who founded Four Seasons Hotels and Resorts; Anthony Melchiorri, the host of Hotel Impossible; and Alan Fuerstman, founder and CEO of Montage Hotels & Resorts.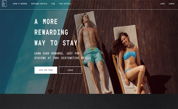 THE PITCH
RATINGS
BEST FOR
100
HT Score
Hotel Tech Score is a composite ranking comprising of key signals such as: user satisfaction, review quantity, review recency, and vendor submitted information to help buyers better understand their products.
Learn More
The Guestbook ranks #1 in the Loyalty Programs for Independents category on Hotel Tech Report and won the title 'Best Loyalty Program for Independents of 2022'. 97% of 53 hoteliers from 10 countries highly recommend The Guestbook to their peers.

The Guestbook
Loyalty Programs for Independents
THE PITCH
RATINGS
100
HT Score
The Guestbook ranks #1 in the Loyalty Programs for Independents category on Hotel Tech Report and won the title 'Best Loyalty Program for Independents of 2022'. 97% of 53 hoteliers from 10 countries highly recommend The Guestbook to their peers.
Learn More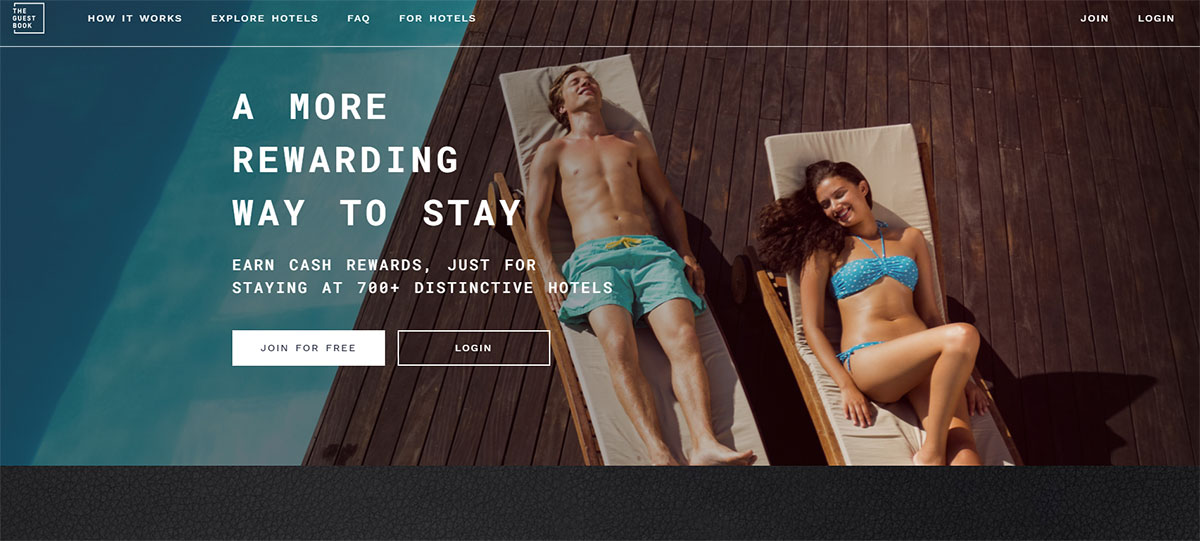 ×
What advice do top hotel managers give?
What can hotel managers teach us? No matter where you are in your career - or if you work in hotels or not - hotel managers hold a treasure trove of knowledge about people management, leadership, problem solving, and planning for the future. In Rahim B. Kanani's book A Wealth of Insight: The World's Best Luxury Hoteliers on Leadership, Management, and the Future of 5-Star Hospitality, general managers of hotels around the globe share nuggets of wisdom gained from years of experience. Here are a few of the best:
"The fundamental goal of a leader should be that the unit, department, or hotel he or she leads should function equally well in the leader's absence as when the leader is present." -George Cozonis, Managing Director of The Plaza Hotel, New York City
"Don't just hear what your team has to say; show genuine care and listen carefully to their ideas and feedback, including them in decisions…Often times you learn what not to do from managers, rather than how best to act." -Sjefke Jansen, General Manager at Belmond Grand Hotel Europe, St. Petersburg
"Never underestimate seemingly easy tasks; stay humble; and don't wear new shoes on your first day." -Marc C. Brugger, Managing Director of Rosewood Hong Kong
"You must also pay special attention to high performers and ensure they are properly recognized and rewarded. Too many managers make the fatal error of spending 80 percent of their time on supporting underperformers and 20 percent on their top-tier employees. It should be the other way around." -Nicholas Yarnell, General Manager at Six Senses Douro Valley
Perhaps a career in hotel management is the career for you, or maybe a stint as a hotel manager is the perfect stepping stone to something else. Wherever your journey in hotel management takes you, you'll surely learn a lot along the way.