The Official Hotel Manager's Technology Cheatsheet
By Hotel Tech Report
Last updated January 26, 2022
4 min read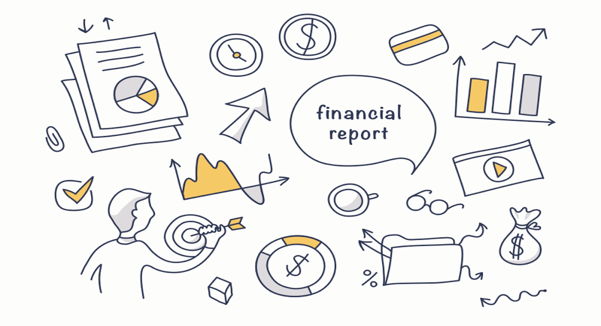 The buck stops with the hotel's general manager. The GM is responsible for anything and everything to do with a property's operation. However, a hotel that manages a stellar guest experience does not necessarily make money. It may be cliché, but it's true: a hotel is only as good as its weakest link. All parts of the operation must run well -- which is why the general manager role is often seen as the most stressful.
The general manager is responsible for managing the entire team, including but not limited to: revenue, marketing, operations, sales, and finance. GMs also must manage up to ownership and down to guests. With these many moving pieces, the role of a GM can be overwhelming even during the calmest periods on property -- but it doesn't have to be that way.
GMs who leverage the right technologies can access key metrics on a dime when their owners call on a whim, recruit top talent when turnover is on the rise and understand changing guest preferences in a rapidly changing market. Here's how to make your daily life simpler, more successful, and far less stressful.
GMs can leverage next generation tools to gain realtime insights, no calculations required
Operational efficiency and profitability are the core metrics that measure the effectiveness of hotel GMs. These measures of success are intertwined: strong operations generally leads to healthy profitability. Success as a General Manager means understanding not just which metrics to measure, but also what the metrics say about the hotel. Metrics help GMs identify areas for improvement, ideally before those areas become problematic. In fact, a GM's primary responsibility is to monitor metrics and proactively make changes to keep the operation running at peak performance.
Yet, it's not so simple for a GM to know which metrics matter most, how to calculate them, and what to do with the resulting analysis.
For the GM focused on profitability. Great GMs are laser-focused on Gross Operating Profit Per Available Room (GOPPAR). GOPPAR combines revenue generation with operational efficiency to keep a real-time pulse on a hotel's heartbeat. GMs need familiarity with finance and accounting software to align revenue coming in with expenses going out.
Absolute metrics like GOPPAR can be difficult to put in perspective. Proper benchmarking is a hallmark of a well-run hotel. Not only is it important to track progress towards performance goals internally, but it's also a best practice to benchmark against a competitive set of similar hotels using rate shoppers.
A direct booking tool can reduce a hotel's reliance on third-party demand (and the related commissions). Coupled with the expertise of a digital marketing agency or internally managed metasearch and ad technology, a hotel GM can boost Net Revenue per Available Room (NRevPar) -- a measure of how profitability a hotel distributes its inventory.
For the GM focused on productivity. A GM that spends hours in spreadsheets tracking all of these important benchmarks is poorly positioned to thrive. Business intelligence software tracks performance and reports in real time while providing valuable benchmarking data to put the numbers in perspective. As guests turn to messaging, hotels must apply technology that manages incoming requests across channels.
Whether it's on the guest's personal device, an in-room tablet or even via voice, a guest messaging platform unites incoming requests into actionable threads for hotel staff. This improves staff efficiency, reduces redundant customer service, and makes the guest happier -- all daily priorities for a hotel GM.
For the GM focused on operational efficiency. Even the most seasoned GMs struggle to build and maintain a balanced operation that is highly efficient without negatively impacting the guest experience. The property management system is a GM's best friend. It sits at the core of a hotel's operations, pulling in data from across a hotel's technologies to provide the GM a comprehensive real-time view.
Whether it's guest-facing things, such as reservations and check-ins, or operational tasks, such as tracking clean rooms and maintenance requests, the PMS is the single source of truth for a GM. As such, it really is the most important technology to get right. It must work well with a hotel's tech stack, and be easy-to-use for a hotel's staff, as it will be used around the clock by on property staff.
GMs should use tech to optimize team efficiency and recruit new rockstars
As one of the top expenses for a hotel, GMs must stay focused across all departments to deftly manage labor costs.. Ignore at your peril! Depending on size, some hotels may benefit from segmenting according to the department. That way trends can be seen and acted on at the departmental level, rather than hotel-wide.
The first step to consistent, predictable labor costs is cross-departmental collaboration. By working with department heads, a GM can identify root causes of labor overages and analyze where technology may improve performance by adding more predictability to a hotel's labor costs.
Alongside establishing clear expectations for performance for specific roles, GMs must set standards for evaluating employees fairly and equitably. By setting realistic-but-reach goals that both inspire at the individual level and create accountability within the broader team, a GM positions her team for success. These performance goals can be set, managed and adjusted through staff task management software, as well as guest messaging software.
Housekeeping management software eliminates paper headaches from your housekeeping process. With real-time room updates and performance tracking, room turnovers are faster and with greater adherence to brand standards.
Keeping track of both new and existing guest requests has always been a weak point in a hotel's operation. Miscommunication leads to failed fulfillment or double-work. Staff task management software keeps staff aligned and communicative while creating an audit trail for a GM. The mobile nature of the GM job also means that tasks need to be assigned on the fly. This software makes it possible.
Software can help GMs understand changing guest needs to deliver better experiences and increase ADR
An efficient operation must also be an effective one. To ensure that your operation is both efficient AND effective, benchmark your hotel's reputation to both itself and its comp set. Use reputation management software to track progress, celebrate wins, and encourage staff to take ownership of improving the average guest rating. This is a soft KPI for performance across all departments, so it requires a holistic approach from a GM. An upward trend indicates strong staff performance and usually demonstrates that the GM is being effective in building ownership and culture across departments.
A hotel's revenue is directly correlated to its reputation. Since reputation management software simplifies the process of responding to reviews, it makes staff more efficient and effective. For a time-pressed GM, the software makes it much easier to stay on top of review and reputation trends. By solving small problems before they grow, a GM benefits from rapid identification of any slippage in the guest experience.
Average Daily Rate is a simple benchmark to track revenue and identify potential issues before they get off track. There is a direct correlation between guest experience and ADR. GMs control ADR by working closely with revenue management to survey the compset and price rooms competitively according to local market conditions. ADR should never be used as a standalone KPI, as it's an average that may not highlight how well a hotel yields its room. Each day, a GM should consult with revenue management to ensure that the ADR is on target for projections.
The concierge is another valuable asset to GMs focused on the guest experience. Concierge software helps you understand how guests interact with your concierge team, and what information and services are important to guests. Concierge software pulls guest preferences into a unified view, empowering concierge staff to over deliver on guest expectations while giving the GM a useful picture of guests.
Finally, consider adding new technology that improves the guest experience (driving higher ADR) while also generating more revenue overall (higher RevPar) In-room tablets put amenities, entertainment and off property experience at guest's fingertips to reduce customer service queries while increasing satisfaction. Tablets in guest rooms don't just create better experiences but also help to streamline operations via seamless room service, housekeeping requests, and spa/restaurant reservations.