10 Best Concierge Software
Hide add-on products
Add-on products are ones that must be purchased with another product and aren't available on their own.
Load More
Recent Concierge Software Articles

1 year ago
I recently had an experience with a hotel concierge where some family members were staying. I have never been to that property, yet the concierge went out of his way to assist me in getting flowers to their room. Not only that, he stayed in touch with me at each step, including letting me know when the flowers were in the room. I has such a positive experience from this, and I have yet to set foot in the hotel. If your property offers concierge service, here are some key reasons to make sure it is highlighted in your broader digital communication. Capturing loyalty from those who could be future guests: Again, my loyalty is towards this abovementioned hotel and I have not even been there. But when I am in the area, this will be where I stay. If you have a concierge, be sure to highlight that service on your website and email communication. Also, encourage guests who use the concierge services to share their experience on your social channels to showcase what additional services you offer through the concierge. Showcasing an added feature of your property to those who are visiting: Having a concierge is like having a 'man about town' in your pocket. That person knows the lay of the land, and can help with reservations, excursions, and other tourist items where having a local is key. This should be considered an added feature and should be highlighted on your property website, including what services the concierge can offer guests. Helping your guests think outside the property box: Speaking of what the concierge provides, this is also the digital place to talk about placing flowers in a room, putting together a gift basket for a VIP guest, or any other ideas that can be provided by the concierge. This can also be changed seasonally (think Halloween, Christmas or Valentine's Day). If your concierge does something visually engaging, make sure to share it on Instagram. Your hotel concierge may be physically in your lobby or reception area, but should also reside digitally. Feature the good deeds of your concierge through your digital communication.

3 years ago
If you haven't been to HITEC yet, you are missing out on the biggest hospitality industry technology exposition and conference of the year. 2018's HITEC kicks off on June 18th in Houston, where C-level hospitality executives and the top technology industry experts will gather for four days of in-depth demonstrations and networking. The 2018 conference speaker line-up is full of great options for hoteliers and technology professionals, but with so many talks, on such a wide variety of important hotel topics, it can be hard to know where to go at any given moment during the conference. For anyone that needs help with choosing the right talks, panels, and workshops, we picked some of our favorites: Opening Keynote: Reinventing Leadership for the Age of Machine Intelligence Monday, June 18th 4:30 - 5:45 PM Level 3, General Assembly B Keynote Speaker: Mike Walsh In HITEC's opening keynote, Mike Walsh will walk through the impact of automation, algorithms, and AI on the industry and how leaders can leverage these technologies to improve their hotel performance. These accelerating technologies raise interesting challenges and questions for hoteliers such as to what extent will automation change the way they run their hotels and manage guest expectations. Fresh off Google's Duplex innovation, which shows a store-owner unwittingly having a conversation with a robot trying to book a hair appointment, we're on edge when it comes to the role of AI in our lives. Mike Walsh will deliver a fascinating presentation about the degree to which machine intelligence will change our lives as well as the business of hospitality. Concurrent Session: Guest Facing Technology Tuesday, June 19th 4:00 - 5:00PM Level 3, Meeting Room 351-D Moderator: Ted Horner - Owner of E. Horner & Associates Pty Ltd., member of the HITEC Houston Advisory Council and an inductee to the HFTP International Hospitality Technology Hall of Fame. Panelist: Andrew Arthurs, SVP and CIO for Two Roads Hospitality and Thomas Fangar, VP of Multimedia for MGM Resorts International Learn how innovation being embraced by consumers is putting new pressures on hoteliers to deliver cutting-edge guest room experiences. We're personally interested to see how much the idea of "future-proofing" guest rooms is discussed in this talk. The pace of technology innovation is rapid and sometimes the shiny new thing can become outdated in a flash (think charging ports for the only-five-year-old iPhone 5). At ALICE, we believe strongly that the burden to "choose the right technology" is lifted when you first focus on establishing a technology for your hotel that is open and integrated and future-proofed through APIs. ALICE's Open API, for example, allows for integrations with innovative guest-facing technology like Percipia, Zaplox, Volara, and Alta, to provide our hotel partners comprehensive solutions to transfer guest information seamlessly to staff and vice versa, regardless of the hardware of the moment. We look forward to hearing what these industry leaders have to say. Concurrent Session: Independent Hotel in a Big Box World Tuesday, June 19th 4:00 - 5:00 PM Level 3, Meeting Room 360-A Discover strategies for independent or boutique hotels to compete against bigger hotel brands that have larger staff and budgets. Boutique and independent hotels offer guests a unique way to immerse themselves into a local community while providing unique amenities for a memorable stay. This hotel segment is quickly growing in popularity, giving hoteliers the opportunity to set themselves apart in myriad ways, including through the experiences they offer (via a stellar concierge program) and exceptional service (aided, we like to think, through technology). Concurrent Session: Monolithic vs. Best In Class Thursday, June 21 9:00- 10:00 AM Level 3, Meeting Room 351-D Speakers: Dmitry Koltunov, CTO and Co-Founder of ALICE and Jim Fedigan, Group CEO for Jonas Club and Hospitality Divisions at Jonas Software, A Constellation Software Operating Group This discussion will dive deep into the ongoing debate between hotels using best-in-class solutions versus monolithic suites. The talk will present a vivid portrait of the ideas put forward in the recently-published "Hospitality Communication Platform" white paper from HTNG (co-authored by ALICE's CTO Dmitry Koltunov) and how hotels can leverage the new cloud communication framework to optimize cost, time, and exceed guest expectations. If you're looking for technology to improve your hotel's performance during HITEC, stop by Booth 2319 to meet the ALICE team and see a live presentation of our technology. Hoteliers interested can book a meeting in advance, for a personalized demo of ALICE. Not planning on heading to HITEC this year but want to learn more about ALICE's suite of products? Visit https://info.aliceapp.com/ to request a demo.

1 year ago
Texting has emerged as one of the most popular ways for hotels to communicate with their guests. However, the time-consuming nature of one-on-one text messaging makes it seem at times at odds with the busy atmosphere of the front desk and hotel concierge. A tool such as guest messaging automation increases employee productivity as it enables hoteliers to spend less time doing the actual sending and more time communicating. In recent beta testing, hotels that have adopted guest message automation as a part of their communication strategy have seen an increase in their guest engagement by over 25%. By using automation to help their communication with guests, pre- and at arrival, during the guest stay, and at departure, hotel staff are applying the time they save to have more meaningful interactions with guests, thus streamlining staff operations and improving the guest experience. Here are three benefits of incorporating elements of automation to your text messaging program: 1. Efficiencies for hotel operations Text messaging is a powerful tool to drive guest loyalty and engagement, but proactively reaching out to guests requires a lot of time hoteliers may not have. One of the biggest benefits of text message automation is that it saves staff from sending the same welcome message or WiFi password again and again, thereby giving staff more time to have meaningful conversations with guests. 2. Speedy replies The convenience of text messaging as a way to get in touch with a hotel is increasingly expected by guests who are growing accustomed to texting with businesses. But texting is only convenient for guests if they can count on quick responses. In a previous ALICE study, guests expect a response sent by text message in 12 minutes or less, compared to 18 minutes with mobile applications and 25 minutes with email. Automating responses to frequently-asked questions makes an immediate response easy, and lets staff focus on responding to other texts in a more timely fashion. 3. Improved engagement across all phases of the guest journey Performing multiple tasks simultaneously comes with the territory of the front desk. Automation allows your hotel staff to complete multiple tasks while amplifying their personalized reach before the guest even arrives on the property. Pre-Arrival: Help your guests plan their stay With automation, hotels can communicate a welcome message before guests check in to convey a pleasant check-in experience and memorable stay: "We are so excited to have you at the hotel in X days. Is there any way we can assist you before you arrive? Just text this number to let us know." Hotels, such as the Holston House in Nashville, Tennessee, are embracing this communication method. "Text messaging automation ensures all guests feel welcomed before they step foot onto the property," Ernesto Gonzalez, Director of Rooms, emphasizes. "Given how busy the desk can be at peak times, it's difficult to expect our front desk agents to have the time to welcome every guest. Automation with ALICE improves the guest experience we offer at Holston House while saving valuable time for our team. It's a win-win." At Arrival: Welcome your guests When hotels use text messaging automation, hotels can set up campaigns to welcome every guest the day of arrival: "We are delighted to welcome you as our guest this evening. Please reach out to us at the Front Desk by simply replying to this text message, should you need any additional amenities for your room or have any questions during your stay." During the Guest Stay: Continuous open conversations with your guests Once your guests are settled into their room, text message automation continues the open conversation at the guest's convenience. Template responses to guests' frequently asked questions such as "What's the WiFi password?" and "What time does breakfast start?" can make your guest feel as if their needs have been met at any point of their stay. At Departure: Improve guest feedback With text messaging automation, hotels have the ability to be proactive in resolving guest issues before they checkout from the property. Sending departing surveys privately through automated text messages resolves issues before they reach review websites and hoteliers can capitalize on these complaints as insight to adjust standard operating procedures. ** With automation, hotels can leverage text messaging to engage with their guests before they even arrive on the property, and save time while texting throughout a guest's stay. With text message automation, guest engagements will come across more personal pre-, during- and post-stay, heightening guest satisfaction to lead to increased brand loyalty and revenue.
Load more
Recent Concierge Software News & Community Updates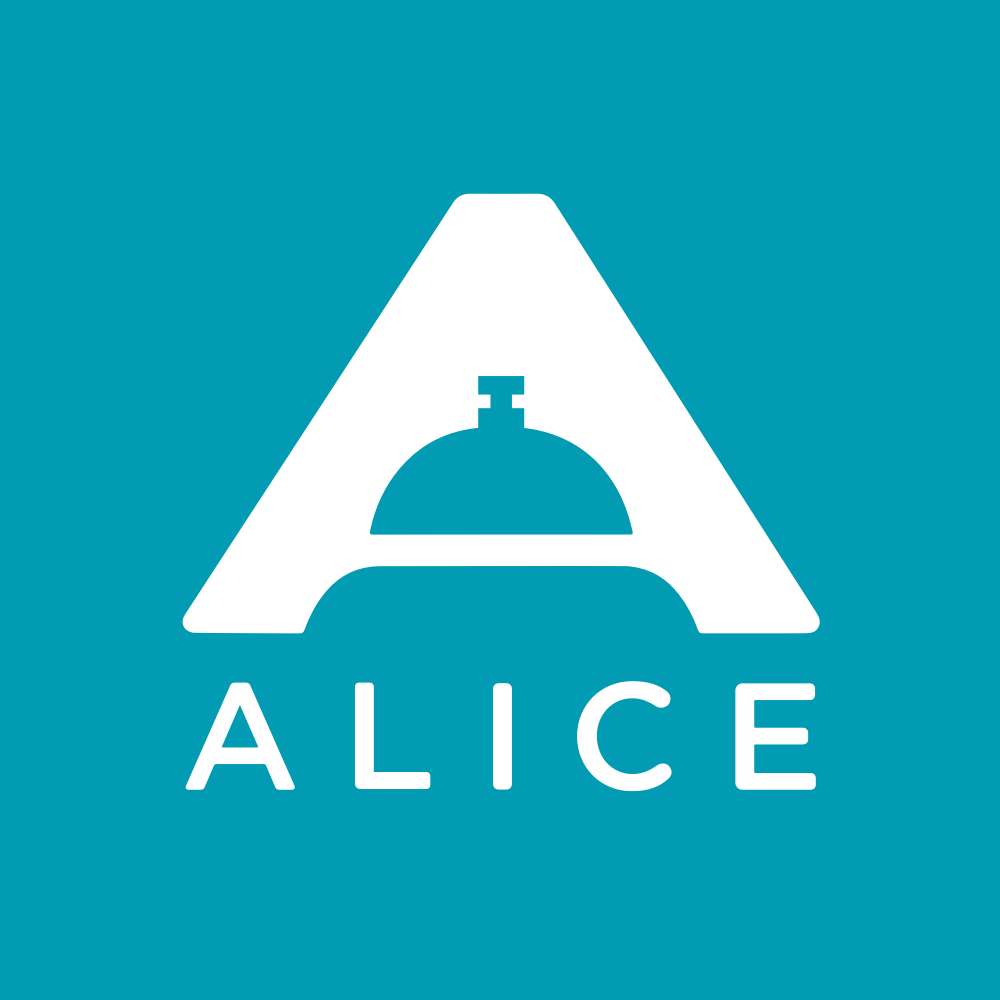 6 days ago
Leading hospitality operations platform ALICE is honored to be awarded top rankings in the 2022 HotelTechAwards presented by Hotel Tech Report. ALICE received top ranking in two categories winning #1 Best Housekeeping Technology and #1 Best Concierge Technology. ALICE ranked in the top three as finalists in Guest Messaging, Maintenance, and Staff Collaboration Tools. The company also ranked in the Top 10 People's Choice and Top 10 Best Places to Work in Hotel Technology for the fifth straight year. The HotelTechAwards are awarded based on a variety of factors - most notably customer reviews and feedback. More than 100,000 hoteliers across 2,500 hotels around the world use ALICE. "In a year that brought never-ending challenges to hotels, our team has been blown away by the response from our customers," said Jason Luo, CEO of ALICE. "We are humbled to continue to support hoteliers as they navigate the future of hospitality." The ALICE Platform is an enterprise solution that enables contactless hospitality across hotel departments including Front of House, Housekeeping, and Maintenance. Task management, real-time communication, and operational analytics reduce the complexity and chaos of hotel operations and provide the transparency and flexibility teams need to run efficiently. "ALICE has been an industry leader in hotel software for almost a decade. They were one of the earliest advocates of open APIs in hotel tech and are constantly at the bleeding edge of the innovation curve developing solutions for both front of house and back of house hospitality. This is ALICE's 5th year in a row earning a HotelTechAward, a feat only accomplished by less than a handful of companies in the entire industry which is a testament to ALICE's long term commitment to hoteliers," says Hotel Tech Report CEO Jordan Hollander. ALICE received over 400 reviews in 2021 on Hotel Tech Report from hoteliers in over 25 countries. Here is what some of them had to say about the company's full platform solution: "When all the employees of the hotel are aligned in the same system on the same platform, they are able to see what has been done and how the guest request is going across. That to me is the single most important aspect of ALICE that makes it a big differentiator in our industry." - Hotel Employee (Half Moon Bay, California) "ALICE = steroids for Communication! Our guest engagement scores have gone up dramatically since using the SMS text feature with our guests. Revenues have gone up with the SMS Broadcast feature, inviting guests to our bar events. Our service delivery times have gone down dramatically with the proper use of the software. AND our associate engagement has gone up with fun challenges (who has the shortest SMS response time? Who has the shortest ticket close time?... etc.) ALICE has been amazing for our hotel and we are hoping to bring on the Housekeeping Module in 2022! Bye bye paper boards!" - Boutique Hotel Employee (Knoxville, TN) "I really enjoy the efficiency of the product and having all departments at our fingertips. ALICE makes tracking and interactions with guests so easy! … We are now able to auto-message stayovers to ask if they would like housekeeping service. This has made it safer for our guests and employees without requiring effort from our team to manually ask. HIGHLY recommend to others." - Resort Employee (Jekyll Island, GA) "Runs the team and tasks seamlessly! ALICE takes a lot off of my plate! I can enter the tasks needed and track from start to finish in Alice. I can also delegate tasks easily by assigning tickets. The checklists - AMAZING. Simplified some of our Preventative Maintenance needs by consolidating a large property walk and equipment check into a complete checklist with note fields for recording readings, making notes on minor adjustments made, etc." - Resort Employee (Montgomery, AL) In addition, the ALICE team recently collaborated with customers to share the value of the all-in-one hospitality operations platform in the following case studies: "Unbeatable ROI & Efficiency Delivered on a Single Platform" with The Peabody Memphis in Tennessee "$1.3 Million in New Revenue + Happier Hotel Guests and Staff" with Nordic Choice Clarion Hotel The Hub in Oslo, Norway "Elevating the World's Leading Luxury Hotel Guest Experience" with The Royal Mansour in Marrakech, MoroccoThe Peabody Memphis in Tennessee As part of the HotelTechAwards 2022, ALICE ranked #8 in the "Best Places to Work in Hotel Technology" - marking the fifth straight year that ALICE has ranked in the Top 10. "A core value at ALICE is to 'build relationships' - within our teams and also with our customers and partners. Building relationships means consciously and consistently investing in them," noted Dmitry Koltunov, co-founder and Chief Technology Officer at ALICE. "As the industry went through a difficult recovery, the relationships we built allowed us to accelerate in the face of massive uncertainty. We have incredible opportunities in 2022 and everyone is energized and excited for what's to come."

2 months ago
Nobu Hospitality, the global lifestyle brand founded by Nobu Matsuhisa, Robert De Niro and Meir Teper, has produced an interactive mobile app in partnership with Alliants. Since officially launching in August, the app has been downloaded close to 3,000 times. The average engagement time was over four minutes, with guests able to use the app to explore and reserve the expanding global portfolio of restaurants and hotels, access exclusive benefits, and enjoy a seamless, contact-free guest journey. Tristan Gadsby, CEO & Co-founder, Alliants said: "The success of the app from launch has illustrated not only the appetite for Nobu, but also the demand from its customers for a seamless digital experience worthy of one of the world's best experiential brands. "A fully-integrated guest journey, where Nobu is able to connect and communicate with customers, helps build loyalty and increase revenue. The time spent on the app in these initial months shows that customers are eager to immerse themselves in Nobu's world and drive the experiences they are hungry for. "We look forward to working with Nobu as they build on their existing success."

1 year ago
Last time we introduced you to our unique feature, the Cleanliness Certificate. Here is another tool - Virtual Concierge that works in the Touchless principle via scanning the QR-code. This eliminates the need for using phones in the guest room and prevents the guests from touching additional surfaces that might carry infectious bacteria. How does it work, you ask? You simply place a QR code in the room, or any public area, and the guest only has to scan it with a phone's camera, access the messenger, and start chatting with the person responsible for guest communication in your hotel. From the same page, the guest will have access to the list of #services provided and request with one click of a button. What other benefits are there using the HKeeper Сoncierge system? All requests are automated, meaning that there's no need to administrate and spend time on assigning them. Each guest request can be escalated based on request importance, according to the hotel's standards/policy. No more lost information, as all data from chats and guest requests can be tracked. All data from the chat and guest request page is turned into reports and analytics automatically. The great thing about HKeepe Concierge is that the guest doesn't have to download any apps! Lastly, you save on repairing and replacing phones, no need to pay for phone lines, and Zero investment for the implementation!
Concierge Software Category Overview
Why do hotels need concierge software?
Travelers want to taste, see and be at popular, rare, pricey, unobtainable, and sold out experiences - and they want it now. The best way to make this happen is through a
hotel concierge
. That's why a hotel needs concierge software - to empower the hotel to meet guest expectations, at scale. Concierge software enables concierge and front desk teams to act like a team, managing all guest requests and guest communication with one system. Concierges are able to quickly create tasks for each request, build hotel-branded assets to deliver to the guest, and communicate with the guest via their preferred communication channel.
How can concierge software help my hotel?
Track all requests with one system. Record requests and incidents for all reservations, transportation, packages, wake up calls, lost & found, and any other service.
Share knowledge across shifts. Leverage shared calendars, reminders, and internal notes to ensure your concierge team is aware of all guest requests. Concierge software provides transparency to the entire guest services team and an improved way to collaborate on guest requests.
Enhance the guest experience. By providing excellent organization and communication tools to a concierge, concierges are able to elevate the guest experience. Concierge software allows you to build a knowledge base of your valued guests so you can improve guest service and make it even more personalized for returning customers.
What are the most important things to look for when selecting concierge software for your hotel?
Text Messaging The ability for guests to communicate with the hotel without downloading an app, which improves engagement.
OpenTable Integration Integrated directly with your PMS and OpenTable to easily make reservations and access guest information from one system.
Branded Itineraries, Letter Confirmation, & Recommendations Elevate the guest experience with hotel-branded documents, making your team look extra polished for your guest.
Personalized taxes, fees, and policies Customize taxes, fees, and cancellation policies in the combination that best suits your business.
Reporting Reporting enables management to have transparency into their operations to make decisions based on data instead of intuition.
Package Management Record, maintain, and easily access a log of incoming and outgoing packages without leaving your concierge system.
PMS Integration Ensures your entire staff is able to access all guest information and requests associated to the reservation.
What is typical pricing for concierge software?
Concierge software pricing generally depends on room count and the number of staff being trained. Great concierge software should include Request Management and Messaging tools. The software is priced per room per month and generally ranges between $350 and $500.
How long does it usually take to implement new concierge software?
Hotels should select a project captain to assist in collecting all necessary information to configure the product to fit the needs of the hotel. Vendors collect user info, department information, etc. Vendors purchase devices pending product purchased then setup the PMS integration or any other purchased integration. They will set up a training schedule ahead of time for staff to join, generally by department. Vendors book necessary travel to get to property (usually on-site) and train staff for approximately 3 days.
How do I know when it's time for my hotel to start using concierge software?
When your online reviews or
guest survey
scores begin to dip - it may be time to explore Concierge software because it can help your hotels deliver better, more personalized service. Improved guest satisfaction (as reflected in reviews), should be the result. Service time standards ensure staff communicates with guests in ample time. Concierge software should enable hoteliers to configure escalations to ensure quick messaging back to guests in appropriate time.
What are the top rated concierge software providers for hotels?