Hotel Operations Software: How to Streamline Your Tech Stack
By Hotel Tech Report
Last updated January 26, 2022
7 min read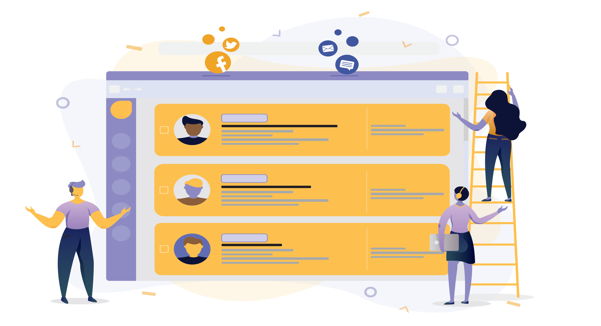 As any hotelier can attest, a modern hotel management operation is a tangle of software systems and technologies. Navigating the options can be overwhelming and frustrating, mainly because it's impossible to know how reliable the technology is -- or how responsive customer service will be during the inevitable outage. With such high-stakes, it's easy to get caught up in the details or to delay making a final decision.
"For an industry that's fundamentally about human interaction, it's ironic that technology has come to be such a big deal. But in today's and tomorrow's world, being strategic about how you allocate your tech investment resources is critical to the hospitality mission." -Mark Van Amerongen, COO, Prism Hotels & Resorts
To get to the nirvana of seamless hotel operations, it takes the best technology, customized according to each property's needs. Irrespective of how long it takes to identify these solutions, the result should be a technology suite that works well together and is adaptable to ever-evolving guest expectations. Security and data protection should also be a priority as a hotel builds out its modern hotel operations tech stack.
While your hotel may not need technology from all of these categories, each category has its own merits to carefully consider. Ask tough questions, request introductions to existing customers to prove further, and don't rush into a decision on your hotel's operating systems.
Property management systems (PMS)
The broadest category of software for hotel operations is the property management system. It structures the entire hotel operation, acting as the centralized resource across the property. From housekeeping to reservation management, everything flows through the PMS. Without a PMS, a modern hotel would struggle to thrive.
Yet many hotels remain constrained by a legacy system that doesn't offer some of the most important features for a hotel to remain competitive in today's environment.
So what makes a great hotel property management system? Paraphrasing an old idiom in business, the best PMS is the one you use. You want to provide the most intuitive and reliable system to empower your staff. You don't want to implement a system that frustrates and confuses. Inevitably, turnover increases and the guest experience suffers.
When evaluating potential solutions, consider the interplay between the PMS and the rest of your technology. Given the centralized role of the PMS, it's important that all software in a hotel's tech stack integrate seamlessly.
Knowing that a new PMS sits seamlessly within an existing tech stack is vital.
You also want the flexibility to grow with your PMS is good peace-of-mind for hotel GMs. Module add-ons, such as for spa, revenue management, guest CRM, group functionality, and channel management, can boost the utility of the PMS without having to evaluate and onboard another vendor. Ideally, each tool has a real-time connection with the PMS to avoid latency and inaccurate data.
In addition to integrations and connectivity, here are three other important features when evaluating a PMS vendor:
Approach to customer service. Many features in hospitality technology are commodified, but customer service isn't one. Helpful, responsive, consultative, always available -- these are all words you want to hear from existing customers as you evaluate your options.

Automation. Automation is beautiful. It helps reduce errors from manual data entry, which in turn reduces labor cost associated with manual inputs. The labor can then be allocated to something The greater impact. The consistency of both staff and guest experience is also improved, which makes everyone happier.

Real-time dashboard. A centralized source of real-time information about your hotel proves invaluable over time. At a glance, everything is laid out for action. With this real-time view, issues can be handled quickly and efficiently before they escalate, and data can be deployed to rally staff around performance targets.
The PMS is one of the most mission-critical software, so be thorough in your questioning of potential solutions. The most pressing question is how a company approaches customer support. Features can be copied; customer service can't. When there's an issue with the PMS, you absolutely need the peace-of-mind that someone will be there to take your call and fix the problem.
Staff collaboration
In an intensive operation such as a hotel, keeping the staff organized and on track is a challenge. Reliance on paper checklists, manual work assignments, and paper logbooks can lead to inefficiencies, double-work, and communication miscues.
Upgrading to modern staff collaboration software automates processes to ensure more consistency across the various departments, increases transparency as far as performance, and unites communications into a centralized hub for easy management. When the team is on the same page, the hotel operates more smoothly and provides an enhanced guest experience.
Another benefit of this technology is that it expands the role of the front desk into sales. By empowering the front desk team to enter leads and collaborate with sales, more revenue is achievable.
These are the most impactful features to look for in staff collaboration tools for hotels:
Intelligent routing. The technology should help teams work together more effectively to improve the guest experience. Guest want consistent responses, whether they communicate via email, text, or face-to-face. Software that intelligently routes guest request to the correct department means that there's less time spent directing traffic and more time spent on the task itself.

Automations. Even the most well-trained staff makes mistakes. Staff management and collaboration software can automate away some of these mistakes by providing a consistent operational checklist. For example, upon completing one task, the system can assign another task based on that completion. Schedule task can also keep properties maintained overtime, without having to remember critical tasks or assign them manually.

Reports, analytics, and audits. One of the benefits of using staff management technology is increased productivity. This is not conceptual: analytics and reports chart progress and identify areas for improvement with particular departments or team members. Auditing a task's history also boosts visibility into potential bottlenecks.
After finding the vendors that have the desired features, the first question to ask them is how easy the software is to learn. Not every team member is tech-savvy, so the training and onboarding process is critical for successful adoption of a staff management tool.
Concierge software
Guest-facing functions have the potential to make or break a guest experience. The importance of the concierge varies, depending on hotel category. For those hotels that haven't traditionally deployed a hotel concierge, technology can actually make this a cost-efficient perk to offer. For hotels with an existing concierge, concierge software makes the team more efficient and accurate with their guest recommendations.
In the order of importance, look for hotel concierge software that provides:
Cross-channel communications. Portability across channels is important to guests. They may go to the desk, and then want the concierge's recommendations via mobile. The software should make this easy to do for concierges, and easy to access for guests. The ultimate win is to make a seamless experience no matter who is staffing the desk.

PMS/CRM integration. Guest profiles shouldn't live independently of other systems. The richness of a guest profile Defines how successful Hotel can be in properly personalizing the experience. Data should flow across these systems to enhance the guest experience, reduce double-work, and make the concierge more impactful.

Knowledge base. It should be simple to add knowledge to a repository to pull from. Concierge recommendations should be prompt and accurate; a knowledge base that collects important information makes for stronger curation skills.
When discussing your needs with a potential vendor, start by asking about the typical implementation timeline and process. There may be factors that delay implementation, such as integrating with other systems, so you want to be clear what's expected on your end -- and how long it will take on their end.
Housekeeping management software
As guests check in and check out of the hotel each day, housekeeping has a lot to keep track of. In addition to making sure that rooms are available for incoming guests, each room turn must meet service specifications. Housekeeping processes and communications must be on-point to make this all happen smoothly.
Housekeeping management technology eliminates uncertainty and helps each housekeeper manage daily workflow without sacrificing quality. The software also allows reliable tracking of performance across the entire department.
To achieve these productivity gains, here are some of the most critical features of housekeeping management software:
A focus on productivity. The right housekeeping management software helps your staff to be more productive through greater transparency and accountability. Look for software that provides detailed reports and helps you motivate your staff to improve performance over time.

Mobile. This is obvious but often overlooked. Your stuff is going to be moving about the property and the tools need to move with them. It doesn't make much sense to have a digital system that requires a paper printout. Another key point: The best technology timestamps key events, delivering reliable data essential for accurate reporting.

Real-time notifications. On-the-fly changes to room availability happen; For example, a priority guest requests early check-in for a suite that still needs cleaning. The system should ping the housekeeping staff in real-time to adjust priorities in real time.
When it comes to housekeeping management, the most pressing question is usually how the solution integrates with existing systems, especially the PMS. Direct integration eliminates duplicate data entry, supports data integrity, and allows you to use the best systems for each department.
Guest feedback software
Gathering guest feedback, and using that data to benchmark progress against performance targets, is a critical part of a hotel's operations. Guest feedback gives the GM a near-real-time view of the guest experience, helping to identify areas for improvement and immediate attention.
As a hotel incorporates guest feedback, it improves. A responsive management team can transform negative feedback into a positive experience that builds goodwill.
As more sites pop-up with reviews, from Facebook to Google to lesser-known brands, a hotel's reputation demands a modern solution that starts with guest feedback. If you can catch the bad feedback before it's posted in a review, and encourage the best experiences to be shared, then you've set your hotel's reputation on track. This drives more new business, alongside encouraging more repeat business from guests that feel heard.
When you're looking to manage your reputation with software for guest feedback, you'll want the following:
Guest history. It should be clear how many times a guest has provided feedback so that your team can communicate in a more personal and relevant way with the guest. These attributes are visible pieces of a guest's profile.

Responsive design. Guests will likely complete surveys or provide feedback via a mobile device. All surveys and forms should look just as good on mobile as on desktop.

Integration. If the feedback loop lives only in the guest feedback system, it may prevent that feedback from being acted upon quickly. PMS metadata can provide that context right in the feedback tool, allowing a potential issue (such as a broken HVAC system) to be routed instantly to the right department.
For a detailed insight into a vendor's approach to guest feedback, ask them for references. This is the most important questions for such a critical guest-facing tool. You'll learn more from the implementation experiences of other hotels than from the vendor itself. Of course, this advice extends to all vendors; however, with guest-facing solutions, it's especially useful to know how (and if) a vendor has delivered on its promises to other hotels.