8 Ways to Increase Website Traffic Free
By Jordan Hollander
Last updated January 26, 2022
5 min read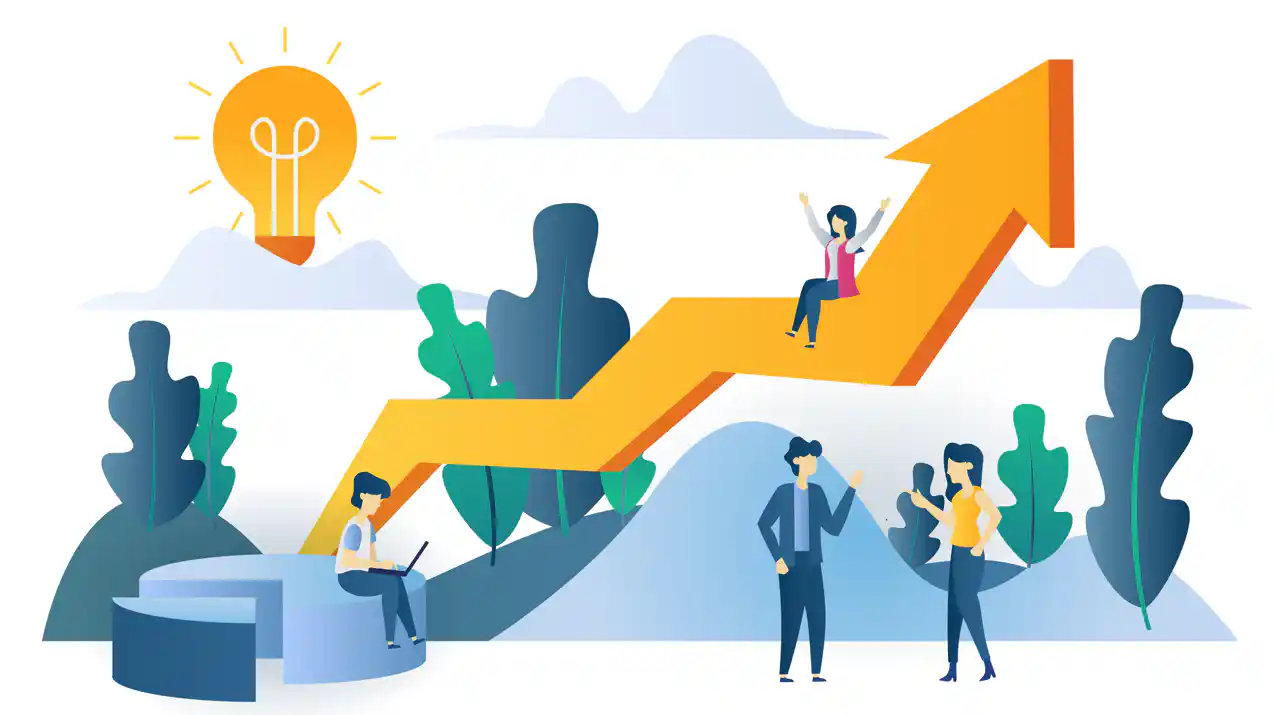 Is your hotel trying to get more direct bookings? Or trying to reach specific types of travelers? Maybe just wanting to share updates about a recent renovation? There are a myriad of reasons to want more traffic on your hotel website, but there's not always a clear answer on how to get it.  Furthermore, acquisition channels like Facebook and Google Ads continue to rise year after year. Many marketers are guilty of trying to throw money at problems they don't understand. The good news is that there are a ton of ways to increase website traffic free with a little creativity.
Where do you start, especially if you don't have a marketing budget? In this article, we'll outline 8 ways to increase website traffic free of charge. You don't need to be a computer guru or professional writer to implement these ideas either; our simple yet impact solutions will help you drive website traffic while keeping costs low. But if your hotel does have some marketing spend available, we'll also share some ideas for marketing investment that will give you a big bang for your buck.
Search Marketing
Many potential guests find hotel websites on search engines. They type in a search term, then they click on a result that looks attractive. How does your hotel stack up to the competition? Does your hotel come up when you search Try searching for some common, relevant keywords on your favorite search engine and see how your website looks in the search results. Does the headline look attractive and engaging? Is all of the text accurate? Optimizing your website's content in the search results is an easy way to increase website traffic free of charge!
Pretend that you're a hotel guest trying to book a room in your city.  What are the things you'd search for? Create a list of 20-30 terms and analyze the types of content that come up when you search for those.  Identify areas of your website that can meet searcher intent for those queries and if you don't have any, consider creating technical SEO pages to pick up search traffic for those terms.  For example, if your hotel is in San Francisco you may want to create a page for "restaurants near the Golden Gate Bridge" or "hotels closest to Napa Valley and Wine Country".
You want to target high volume, low competition terms with rich content.  Google is getting better and better at determining the best content for searchers so make sure that you are writing for people and not robots.  Create valuable content that really solves the pain points of consumers and bookers will come.
If your hotel has some marketing budget available, you can take your search results game to the next level by purchasing pay-per-click ads through platforms like Google AdWords.
Online Reputation Management & Reviews
It's no secret that good guest reviews are crucial to a hotel's success. But asking guests to write reviews isn't the only important part of managing your hotel's online reputation. Nobody wants to receive a negative review, but those are the most important reviews for a hotelier to respond to. A negative review offers the opportunity for the hotelier to explain their side of the situation, use the problem as a training opportunity, and reiterate the hotel's goal of providing excellent service. Responding to these reviews with care allows the hotelier to turn a negative review into a positive impression for anybody reading the review. And when a positive review has been posted, be sure to respond to those too, maybe with a note of gratitude for the good feedback and that you hope to welcome the guest for another stay soon.
While many general managers or other hotel leaders like to handle their property's guest reviews, hotels that want to elevate their reputation management can partner with a company that provides reputation management software, which provides review response services and insightful analytics.
Compelling Website and Blog Content
Even if you have top-notch SEO and amazing guest reviews, people aren't going to spend much time on your website if it doesn't have engaging content. Whether you have a simple website or an established hotel blog, you can incorporate new and interesting content without spending any money. Consider doing a bit of SEO research to determine what keywords people are searching for in your area, then write an article about that topic. Perhaps start an "employee spotlight" interview program or publish a collection of guest photos. You could also write an article about an area event or celebration and ask the event organizers to share the post on their social media channels to receive additional traffic. The possibilities are endless for engaging hotel blog content!
Interested in taking your website or blog content further? Consider hiring a professional writer or content agency to create content that really shines. Content agencies can also help you develop a strategic direction for your blog or dive deeper into SEO.  Major distribution and marketing players like TravelClick can offer everything from hotel websites to content marketing, video and more.
Website SEO
We've already established that potential guests often use search engines to find hotel websites, so spending some time on your website's search engine optimization (SEO) can allow guests to find it more easily. It doesn't take an SEO expert to make impactful changes; a few SEO tips that you can implement today include adding H1 and H2 formatting to headings, compressing large images to improve site speed, and adding internal links. If you edit your website with Wordpress, add free plug-ins like Yoast to see specific SEO guidance for every page.
Ready to take your SEO to the next level? Partner with a professional SEO agency for more advanced expertise. An agency can help you determine which keywords to target, discover who your competitors are, and provide ideas for blog posts or content.
Social Media Posts
Your hotel likely has social media accounts, but are you using them to their fullest potential? Up your social media game by organizing a giveaway for a free room night, in which people can enter the contest by following the hotel's account, liking a post, or tagging a friend in a comment. A giveaway helps you build brand awareness without any marketing spend. Some more social media ideas include creating a catchy hotel hashtag that travelers can use or reposting guest photos. Maybe even post about fun things happening in your area, like holiday celebrations or sports events.
If marketing funds are available, you can increase your social media presence by running paid ads on platforms like Facebook, Instagram, or LinkedIn. These advertising platforms allow you to target very specific guest profiles, like families, foodies, or business travelers. The marketing spend is flexible; you can set daily budgets starting at just $5 or $10.
Email Marketing
Hotels naturally build a database of guest email addresses by sending booking confirmation and receipts, but the communication shouldn't stop after a guest checks out. Leverage that list of email addresses with email marketing, which will encourage recipients to visit your hotel website and book direct. Rather than sending an email from Outlook with your whole database in the BCC field, try using a free email tool like Mailchimp to gain analytics such as open rate and link clicks.
Larger hotels or properties with more sophisticated marketing strategies should consider upgrading their email marketing technology to a hotel CRM (customer relationship management). Although these systems aren't free, they offer even more advanced options and analytics to take guest communication to the next level.
Learn from Analytics and Optimize for CRO
You may be thinking, "enough with the acronyms already!" Even though you may not have heard of CRO, or conversion rate optimization, you're probably aware that it's important to convert someone who's browsing your website into someone who books a reservation. Hoteliers can determine their conversion rate by enrolling in the free Google Analytics suite, which will show how many people viewed their website and how many clicked on certain links, like the "Book Now" button. If your website gets a lot of traffic but not many bookings, perhaps the "Book Now" button is difficult to find or a link is broken. A few improvements to your website can make big changes to your conversation rate.
Need help making sense of all the analytics out there? Partner with experts from a company like Sabre who can help with cutting edge website design services and booking engine technology.
Competitor Knowledge
Your revenue management team looks at your competitive set's rates on a daily basis, but have you ever checked out their hotel websites? Scope out the competition to get ideas for content, keywords, social media posts, and more. Maybe even sign up for their email newsletter to get the inside scoop on their email marketing strategies. Best of all, gaining this type of competitor knowledge is completely free!
Once you've mastered our 8 ways to increase website traffic free of charge, it may be time to consider allocating a budget specifically for online marketing. Paid strategies can bring even more guests to your website, leading to more direct bookings, and proving that an investment in your hotel website can pay off. When your hotel reaches that stage, consider partnering with a digital solutions provider like TravelClick for Demand360 and Rate360 that can share expertise beyond what the free tools can offer.