8 Ways a Hotel PMS Improves Operations and the Guest Experience
By Jan Hejny
Last updated January 26, 2022
6 min read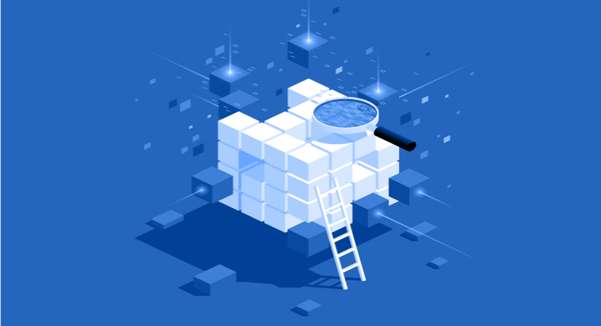 Shortly after COVID restrictions were eased, I went on a short golfing trip to Austria. I booked a well-known boutique hotel with a SPA and a fantastic restaurant surrounded by vineyards. I found out later that many other people had the same idea, as the hotel was fully booked for the weekend. Well, good for them, I thought. Anyway, when I arrived, it was raining, and I didn't bring my umbrella with me. So I came into the hotel soaked, hungry, and in desperate need of a shower. Unfortunately, out of the two check-in desks available, only one was operating, and the poor guy was trying hard to check in all the arriving guests as quickly as possible, while doing his best to have a cordial chat with them. Make no mistake: I'm sure it wasn't his fault that we had to wait for five minutes before he finished with the previous guest. When finally my turn came, the receptionist spent a tremendous amount of time staring down at his computer. I tried to ask him a few PMS-related questions, to understand why it was taking so long (of course, he didn't have any idea I knew a thing or two about PMSs), but I started to feel bad for the people waiting behind me, so I stopped any efforts to communicate with him, and I wasn't even told where and until when I could get my breakfast or where the SPA was. And that was the moment I realized, at least on a personal level, that there's something intrinsically wrong with hotel tech today.
When Technology Breaks Down
Now, I am sure that, if you're a frequent traveler like me, you have similar horror stories. According to a Qualtrics survey, 57% of poor hotel experiences are down to unfriendly staff. Problem is that, very often, hotel staff is unfriendly because they're overworked, especially post-COVID, when properties are operating with skeleton staff. Here's where technology should help, but the Austrian one is the perfect example of a case where it didn't, and this happens way more than we, in the industry, like to admit. Moreover, tech should not only improve operations, but guest experience as well. Bad news is that, often, it fails in both fields. When your tech stack increases workload and waiting time at the reception (or in any other department, for that matter), you know you've got a problem. Technology is fallible, whatever you may think, and choosing the wrong software can heavily penalize your operation. A couple of years ago, a curious news story was published: the Henn-na hotel in Japan, known mainly because a good part of its employees are actual robots, had to "fire" 243 of them for doing "a bad job." One staff member, interviewed by The Mirror, stated: "It's easier now that we're not being frequently called by guests to help with problems with the robots." Well, this is an extreme example, but it's not uncommon to see hotel staff having to find hacks and workarounds to make things work. If you've ever had a job in the hotel business, you know exactly what I am talking about.
The Role of the PMS in the Hotel Tech Stack
Now, at the core of hotel operations, there's always the PMS, so this is where the majority of problems start: bad integrations, lack of built-in features, etc. Choosing wisely is crucial, but not always easy, especially because hoteliers may be, paradoxically, unaware of the problems they need to solve. This is not due to the fact that hoteliers are bad entrepreneurs, quite the opposite! Problem is that being a hotelier means having to manage many operational aspects of the job, most of which are very complex and detailed. A General Manager, for instance, will obviously have to prioritize certain tasks, rather than spending hours to go deep and understand a certain technical problem. The thing with PMSs is that they're the kind of software which is used by several different departments, so everyone has an opinion on it, yet a partial one. Sales & Marketing will likely never have to insert a group reservation, while the front office department won't have to deal with MICE requests. In my experience, General Managers are the ones which can green light the implementation of a new software, coordinating, understanding and synchronising different departments' needs, but chances are that their vision is limited, due to too many things on their minds, too. And we're back to the hotel in Austria: somebody picks the wrong software, the system makes the life of all (or, at least, some) employees miserable, there's less time to focus on the guests (which is even worse than the previous issue, while, of course, unhappy employees are unlikely to make guests happy), and… Well, you see where I am going with this, don't you?
How PMSs Can Improve Operations and Guest Experience
So, when picking a PMS, you should always be asking the one million dollar question: will this system make my life (and the life of my staff) easier so that they can make my guests happier? Knowing what to look for in a PMS can make a huge difference, so make sure that you understand what a property management system can (or can't) do for you while trying to go into details during the process. Because if there's anything we have learned over the past two decades, is that the devil is always hidden in details. Here are some of the areas where a good PMS can actually make a difference for both the hotel staff and guests:
Reducing the workload during the check-in/out process. A publication by Cornell's Center for Hospitality Research studied guests' tolerance of delays during check-ins, and found that the "breaking point" for US guests is as short as five minutes. There's an interesting discussion on Quora titled "What is the actual average length of time (in minutes) for hotel check-in and check-out?" Of course, the method is far from scientific, but it's a fascinating read. According to the discussion, a best-case-scenario-check-in is at least 2-3 minutes. You know what that means? That if an American guest has two persons in front of him, he will likely leave a pesky review… Self check-in kiosks and apps can dramatically improve the check-in/out experience, yet most PMS do not support the technology;

Remove friction during payments. It's not uncommon to find hotels that still manage credit card payments manually. Usually, it goes like this: the back office department receives a booking, and they have to log in into the extranet, find the reservation, get the card, switch to another page for the CVC, get the physical terminal POS, type the total amount and the card details, wait for the transaction to go through. If this doesn't look like a big deal for you, try to time your staff while they do it. I doubt it will take them less than five minutes per transaction. Now, let's say you receive 25 reservations a day: that's over two hours wasted just to charge credit cards. Not to mention what happens if the card does not work, you have to ask for a new one and start the process all over again. A PMS can solve the issue with payment automation proprietary features, or by integrating to third-party providers;

Integrate invoicing systems. It may sound crazy in 2021, but I have seen too many hotels where the reception has to ask accountants to issue an invoice and, on the other side, too many accountants typing numbers manually from PMSs reports into their accounting systems… A simple integration will save hours of manpower every day;

Connect your PMS to your SPA system. In most cases, if a hotel guest wants to book a treatment at the desk, the reception has to call the SPA, check availability and then book. Integrating the two systems will dramatically reduce workload, and guests will also be able to book and check availability directly online;

Get smart in F&B. The adoption of QR codes and online ordering increased dramatically due to anti-COVID guidelines, and this is a prime example of a system that can dramatically reduce waiting times and improve guest experience. Customers are able to order (and pay) immediately on their phones. This reduces the waiting time (the waiter does not have to come and take your order or bring you the bill). Customers are in full control of the timing, and restaurants can allocate less staff to serve the same number of people, saving money. Moreover, thanks to Kitchen Display Systems (KDS), orders are not printed on paper but are shown digitally on a screen in the kitchen. KDS can also measure the average time needed to cook a meal, improving efficiency and customer satisfaction;

Housekeeping digitalization. Another feature that COVID dramatically accelerated is the adoption of housekeeping apps, both built-in in the PMS or provided by third-party vendors. They reduce workload and make communication between departments easier. Hoteliers can also benchmark housekeeping staff timing to optimize operations and - particularly important for green hotels - drastically reduce the use of paper. According to a study, hotels use almost 2B A4 sheets per year in the United States only, meaning that 268,000 trees are chopped down annually only to fulfill the hotel industry's needs. It's the equivalent of 15 New York Central Park worth of trees cut every year!

Automated emailing. Even though this is a feature we tend to associate with CRMs, some PMSs provide built-in functionality to communicate with guests pre/mid/post-stay, improving both the guest experience and increasing revenue coming from ancillary services proposed in the emails;

Connect. Connect. Connect. It may sound crazy, but there are still a lot of hotels without a proper 2-way-integration between the PMS and the channel manager. It goes without saying that linking the two systems will dramatically reduce workload and bring human error down to virtually zero.
Understand the Tradeoffs of New Technology to Maximize Impact
Paul Virilio once stated: "When you invent the ship, you also invent the shipwreck; when you invent the plane you also invent the plane crash; and when you invent electricity, you invent electrocution... Every technology carries its own negativity, which is invented at the same time as technical progress." This is true for hotel tech as well, that is why implementing technology just for the sake of it it's never a good idea. Choosing any software, and PMSs, in particular, requires a complete understanding of the property's current (and future) needs. The risk with picking the wrong system is to end up like the Austrian hotel I wrote about at the beginning of this piece. At HotelTime Solutions, we provide tailored solutions and follow our customers during all the phases of the implementation, making sure that they can focus on what they do best: taking care of their guests.