10 Best Reporting & Accounting Software
Hide add-on products
Add-on products are ones that must be purchased with another product and aren't available on their own.
Load More
Recent Reporting & Accounting Software News & Community Updates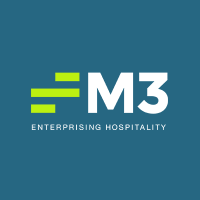 1 week ago
M3, the hospitality sector's #1 cloud-based accounting, financial and data management platform in North America, has been named a winner in the 13th Annual 2021 Golden Bridge Business and Innovation Awards in the Business Intelligence Innovation category for its dedicated business intelligence solution, Insight. The Globee® Awards are recognized as one of the world's premier business awards programs and business ranking lists. Judged from a broad spectrum of industry voices from around the world, M3's platform, Insight, was recognized for its innovative approach to providing hospitality management professionals with data-driven and user-friendly business reporting technology. "We are greatly honored by this recognition as we constantly strive to do the right thing for our customers by solving today's problems and anticipating tomorrow's needs with forward-thinking products like Insight," said Scott Watson, Chief Sales and Marketing Officer at M3. "We look forward to continuing to deliver tailor-made financial tools, exceptional customer service and a commitment to excellence without having to increase prices. Whether it's Insight or any other M3 product, we don't subject our customer to contracts but feel we need to earn their business every day." Designed by hoteliers for hoteliers, Insight helps users proactively manage every data point within their property's financials, operational KPI's, competitor sets and guest data. Insight also compiles point-of-sale (POS) data and on-the-books (OTB) data on a comprehensive and centralized hub to view critical property, peer and industry data. For on-the-go users, the M3 Insight app offers Insight customers instant access to their user-driven, user-specific, interactive dashboards, ad hoc reporting and robust analytics from their mobile devices. The app also enables users to quickly share data on the go with their customers and appropriate stakeholders in a user-friendly format.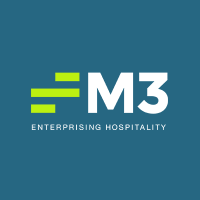 3 weeks ago
M3, the hospitality sector's #1 cloud-based accounting, financial reporting and data management platform, onboarded over 25 hotel management companies onto its entry-point software, Accounting Core, in Q1 and Q2 2021. The addition amounts to 320 new hotel properties utilizing M3 to drive cost savings and increase efficiencies. "Built on twenty years of experience in the hotel industry, Accounting Core offers what hotels and management companies need to drive financial performance to an entire portfolio," said Scott Watson, Chief Sales and Marketing Officer at M3. "With more than half of the U.S.'s top hospitality management companies relying on M3, we look forward to continuing to serve our new and veteran customers with the most powerful and popular hotel-specific accounting software in the industry – all without high-maintenance costs or contractual strings." Accounting Core offers customers instant access to M3's intuitive, functionally integrated and fully supported financial system. Recognized as the Best Reporting & Accounting Software by Hotel Tech Report, Accounting Core provides hotel owners and management teams with an accurate snapshot of hotel financial performance to improve efficiencies and visibility across multiple properties. M3's new Accounting Core customers include Cape Resorts Group, Prominence Hospitality Group, Migis Hotel Group, Level Hospitality, GB Hotel Group, LLC and more. Developed, designed and deployed specifically for hoteliers, M3 offers hospitality industry professionals a user-driven financial and labor management platform. From single-location properties to entire hotel portfolios, M3 delivers a powerful and intuitive user experience while providing actionable data in real time. M3 now serves over 6,900 properties across North America's hospitality industry.

1 month ago
As hotels reopen with limited staff, many are seeking alternative ways to streamline operations and save costs. Migrating to a new financial management solution is proving to be a great place to start. Nita Lake Lodge in Whistler, British Columbia, is seeing significant efficiencies with its Hotel-In-A-Box financial management solution developed by former hotelier Steve Bowers and Intuitive Hospitality. Using advanced Microsoft technology, the resort destination's chief financial officer and accounting staff can access the system from anywhere since all information is stored in the cloud and automatically backed up to ensure 100% redundancy. And, because Hotel-In-A-Box is integrated to the hotel's Maestro property-management system, hotel staff working on premises or remotely can easily move information with only a few clicks of the mouse. "Hotel-In-A-Box was founded in 2010 after I spent 20 years working with corporate hotel companies such as Marriott International, Fairmont Hotels & Resorts, Westmont Hospitality Group, and others in Director of Finance, Controller, and Manager of Operations Accounting roles," Bowers said. "What I found was that there was a significant gap in the independent hotel market for a financial management solution that could move data automatically from manual Excel spreadsheets to the cloud. So, I left the hotel operations side of the business to develop a technology solution that is easy to afford, super easy to use, and extremely customizable to meet the diverse needs of each property in this market segment. "One of the first things I developed as part of Hotel-In-A-Box was an integration to Maestro PMS, as it is the No. 1 cloud hosted and on-premises PMS solution for independent hotels," Bowers said. "Most times independents have five or more disparate hotel systems with no way of talking to each other. Maestro, with its close to 700 integrations to peripheral technologies, makes it easy for Hotel-In-A-Box users to pull end-of-day financial reports from within the PMS and its connected systems, such as the Silverware POS, Spa Booker software, and others. Then, Hotel-In-A-Box analyzes the data and checks it against 100 control points to produce accurate financial reports which are then emailed to whomever needs them." Bowers said Hotel-In-A-Box automatically checks to make sure the Market Segment Report in Maestro agrees with total room revenues for the day. It also checks to make sure that sales taxes are reconciled properly, checks cashier deposits and payouts, and checks that all room charges between the POS / front desk / spa systems and others are captured and properly posted. Without deep integration to Maestro, most of this type of reporting and bank reconciliation was being done manually, and it was fraught with errors. Even more importantly, all data can be accessed remotely as needed. Today, Hotel-In-A-Box has created a seamless automated experience for hotels that eliminates all manual work and moves a hotel's financial processes to the cloud where a paperless office can truly exist. Award Winning Customer Speaks Out Nita Lake Lodge is one of the first resorts to benefit from the Hotel-In-A-Box / Maestro integration. The AAA four-diamond property, which also earned the 2021 Conde Nast Johansens Luxury Hotel, Spas and Venues Award for Excellence and the 2021 TripAdvisor Traveler's Choice Award, is leveraging the following Maestro modules: Analytics, Front Office, Yield Management, Gift Card, Retail POS, Sales & Catering, Activities Management and a collection of mobile and contactless tools. "Hotel accounting can be an extremely tedious job," said Morgan Pickering, Nita Lake Lodge CFO. "Without an automated solution like Hotel-In-A-Box, we were doing a lot of manual data entry. Now, our entire accounting process is streamlined since it automatically pulls financial data from Maestro, Silverware, Spa Booker and other systems. What used to take two hours can now be done in five to 10 minutes. Today we don't have to pay someone to create spreadsheets and comb through night audit paperwork; that's a huge benefit in this economy where human resources are limited. With Hotel-In-A-Box integrated to Maestro, I know that the software from each provider is always up to date. If we need customization, both companies are willing to develop it for us quickly. More importantly, both stand head and shoulders above their competition, as each evolves to fit our specific needs and application. "The biggest benefit for us is that all financial data is in one place and can be accessed and shared immediately with all who need it," he said. "We just love the time savings and the system accuracy. Like many hotels, we had to scale back due to COVID-19, but even with a minimal staff, I can still access everything I need to know about our daily performance, whether I'm on or off site. And, if Maestro issues a system update, Steve is already aware of it and evolving Hotel-In-A-Box to work seamlessly with Maestro. It is truly an enviable vendor relationship." Warren Dehan, Maestro president, said he is thrilled that Pickering and Nita Lake Lodge are so pleased with the integrated solution. "It's been enjoyable working with Steve and the Intuitive Hospitality team over the years," Dehan said. "Back when this relationship was first established, we had no idea just how relevant and useful this integration partnership would be to independent hotel operators. But as Morgan can attest, the more tech vendors work together to develop solutions that streamline operations, cut costs, and allow hoteliers to do more with less, the better off we — as an industry — we'll all be. I'd like to thank Steve for developing this superior technology and for continuing to work with Maestro on providing unparalleled support, and we are proud to call Nita Lake Lodge a thriving customer for many years." About Intuitive Hospitality and Hotel-In-A-Box Hotel-In-A-Box is a fully integrated finance and technology solution designed specifically for the hospitality industry. Until now enterprise accounting systems were only available to large corporate hotel brands and cost tens of thousands of dollars. Utilizing advanced Microsoft Technology and Sage accounting software, users can access the system from anywhere with a computer, internet access, and Microsoft Remote Desktop for either PC or Mac. All information is stored in the cloud and automatically backed up to ensure 100% redundancy. A suite of integrated solutions are available to create a unique configuration for each customer. Hotel staff can easily move information from Property Management, Point of Sale, Payroll and Banking systems with only a few clicks of the mouse. Advanced management reporting is also included using industry best practices. The initial setup can be completed within three business days.
Load more
REPORTING & ACCOUNTING SOFTWARE Category Overview
What is Hotel Accounting Software?
Hospitality companies must oversee and manage a bevy of departments, revenue streams, and expenses. Reservations, room service, food and beverage and banquets, sundries and any number of guest amenities have to be managed as well as operational costs itemized to the line. A strong accounting platform will help hoteliers track and analyze these data points as well as allow for more transparency within their operations including where costs can be slashed, and profit maximized. Accounting software will pull information from multiple sources via strong integration networks and put that information on an easy to consume dashboard where a user can process and act on information gleaned in seconds instead of hours. Back-office daily tasks like payroll and property management can be sped up through automation in line with standard accounting procedures – and more importantly those daily tasks can be streamlined among multiple users in a consistent and manageable process. Dashboards with powerful reporting capabilities can give valuable insight into trends and desired baselines, and the user can then use those reports to develop actionable insights on expenses such as labor bloat or overpriced operating items, but can also provide clarity on what increases profits and allows for a higher Per Occupied Room. Overhead can essentially be reduced and bottom-lines increased.
What are the Benefits of Hotel Accounting Software?
Save Time Accounting software can help hoteliers identify trouble spots which can be eliminated or mitigated, as well as efficiencies which can be mimicked and replicated. This allows for common-sense revenue increases. 2Increase Revenue By having your data protected and accumulated in a software system, reporting functionality is easier to consume and yet the capabilities of the system are more complex than ever before. With powerful technology, you can more easily study trends and take action based on the trends your data shows.
What are the Latest Hotel Accounting Trends?
Millennial Workforce: For an industry jam-packed with technology-based trends, millennial employees play a critical role in helping to identify valuable trends as well as negative trends in need of adjustment. The next few years will prove to be critical for hospitality industry employers to harness the potential of employees in this age range or risk getting left behind or over investing in archaic solutions.
Software Consolidation: Now, more than ever, hoteliers need their software all under one roof. Gone are the days of selecting the best accounting, finance, business intelligence, labor management and analytics software vendors and trying to "integrate" them. Hoteliers will search for companies that provide it all, removing the need for them to maintain IT staffs and large infrastructure budgets to keep them all tied together.
Shift to Outsourcing: As hoteliers strive to deliver positive results to ownership, they will consider outsourcing non-customer facing functions, this includes the day to day accounting and bookkeeping functions. Software will be delivered as part of an overall accounting and finance solution, generating efficiencies and economies of scale.
Do You Need Accounting Software Built Just for Hotels?
Hoteliers should not have to tell a software vendor how to configure their software specific to the hotel management industry, nor should they have to write their own formulas for calculations as basic as ADR, PAR, etc… Systems should be inherently "intelligent" enough to provide data entry and export in ways in which hoteliers understand it. It is no longer realistic to adopt platforms that are marketed to dozens of industries and think it will "work for hospitality". Hotel accounting software helps hotel industry businesses better understand cash flow, forecasting and accounts payable in real time where generalist account software can't since these accounting systems don't integrate with key hotel software like POS, PMS, etc. which means all reconciliation happens on a delay. Clean real time accounting data will streamline decision making which is a result of using a dedicated industry specific accounting solution. Financial reporting metrics like profitability and cost per occupied room must be adjusted in ways that are specific to the hotel industry where general platforms like Quickbooks or Xero may take lots of customization and work. Business owners are wise to demand any software solution has case studies in the hotel industry and purpose built workflows for hotel owners.