10 Best Reporting & Accounting Software
Hide add-on products
Add-on products are ones that must be purchased with another product and aren't available on their own.
Load More
Recent Reporting & Accounting Software News & Community Updates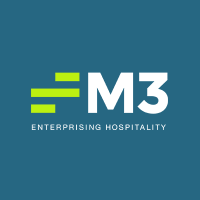 3 weeks ago
Today, M3, the hospitality sector's #1 cloud-based accounting, financial reporting and data management platform in North America, announced the addition of Sage Hotel Management, a Sage Hospitality Group company, to its growing portfolio. As of March 2021, M3 proudly serves nearly 950 individual customers representing more than 6,700 active hotels online. "We work with our customers every day to ensure they are equipped with the best possible tools designed specifically to help meet their financial, operational and data management needs," said Scott Watson, Chief Sales & Marketing Officer at M3. "Sage Hotel Management is a forward-thinking company that recognized the value of switching to M3's platform, and we are excited to offer robust accounting and financial analysis across their portfolio." As one of four distinct companies that comprise Sage Hospitality Group, Sage Hotel Management is responsible for the development and operation of the company's award-winning portfolio of approximately 55 independent and branded luxury, lifestyle, full-service and focused-service hotels with more than 12,000 guest rooms across properties in 18 states. Sage Hotel Management will utilize M3's entry-point platform, Accounting Core, its business intelligence platform, Insight, and M3's Professional Accounting Services, offering real-time accounting, financial and data analysis services to Sage's entire portfolio.  "Compared to our previous providers, the simplification and consolidation of M3's platform and their customer service made our decision to switch easy," said Daniel del Olmo, President and COO of Sage Hotel Management. "Not only did M3 offer superior products at the best prices, but the company's values and principles greatly align with our own. The spirit of our partnership with M3 has made us all the more confident that we made the right decision for our accounting services." More than half of the 2020 top hotel management companies rely on M3's solutions to manage daily financial and labor operations. With a rapidly growing customer base, M3 has implemented forward-thinking initiatives and product enhancements in 2021, including the integration of enhanced mobile applications as well as intuitive and proactive financial analysis capabilities. To further support these initiatives, M3 devotes increased resources and expertise to embrace new technologies, automation and continuous delivery for M3 products and services. M3 offers hoteliers a user-driven set of solutions designed with highly visual and interactive dashboards, mobile compatibility, ad hoc reporting and robust analytics - all created from the perspective of the end user, whether they be an operator, property owner or asset manager. Suitable for single-location properties to entire hotel portfolios, M3 offers a powerful and intuitive solution that provides actionable data in real time.   About Sage Hospitality Group Founded in 1984, Sage Hospitality Group is a Denver-based hospitality management, investment and development company comprised of four distinct companies: Sage Hotel Management, Sage Restaurant Concepts, Sage Investments and Sage Studio.  ● Sage Hotel Management is a passionate group of accomplished industry veterans who have led the way in defining experiential hospitality while maintaining a reputation as best-in-class operators and consistently delivering results. With a diverse portfolio of more than 50 hotels across the US, Sage Hotel Management is deeply invested in managing independent, soft-branded, luxury, lifestyle and upscale hotels from coast to coast. ● Sage Restaurant Concepts, founded in 2005, boasts more than 30 restaurant, bar and coffeeshop locations in 11 states across the country in top cities such as Chicago, Denver, Philadelphia and Portland. Comprised of seasoned restaurateurs and innovators, SRC is committed to consistently crafting exceptional experiences that forge a bond with guests and believes in the power of impacting lives through hospitality. ● Sage Studio gives structure to what Sage has long been known for: creating places people want to go to, not through. Sage Studio is dedicated to creating spaces that fuse creativity and ingenuity to light the way for a new standard in hospitality. From restaurants, to branded hotels, to soft brands and independent properties, Sage Studio creates brands rooted in concise and exciting messaging that allows those businesses to tell their unique story. ● Sage Investments brings a deep understanding of markets and risk to the company, allowing Sage to have a reputation as not only a great operator but also a great and determined investment partner. Whether investing for the short term or long term, Sage Investments strives to achieve outsized returns for its partners by finding and adding value in unique and proprietary ways.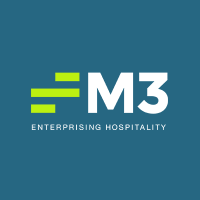 5 months ago
M3, the hospitality sector's #1 cloud-based financial and data management platform, invites its current customers and industry peers to learn about the company's latest product offerings, software enhancements and more at Cyber HITEC 2020 on Oct. 26-29.   Registered attendees can visit M3's virtual booth where sales representatives will be available to answer questions about M3's forward-thinking products and engage with attendees via chatroom portals and virtual one-on-one meetings. Information packets and recent press materials will also be available for download. Attendees can access M3's virtual booth through the official HITEC portal. During an unprecedented year for the hospitality industry, M3 has leveraged its powerful hotel accounting software products to provide its customers with operational savings, simpler workflows and more efficient labor management through expanded platform offerings, product updates and cost-saving initiatives.  "COVID-19 has drastically affected the hospitality industry's economic outlook, forcing hoteliers to shift strategic plans and reassess bottom lines," said Scott Watson, M3's Chief Sales & Marketing Officer. "Finding ourselves in a position to help our customers through the unforeseen impacts of the pandemic, we proactively instituted several initiatives to support remote workforces and help put money back in our customers' pockets with direct savings." Having maintained consistent growth since the company's founding in 1998, reporting higher revenues than each month prior, M3's latest news and developments include: Launched M3 Insight app to support M3's popular business intelligence platform, Insight Passed along more than $1 million in operational savings to customers through reduced fees and cost-saving initiatives in response to the COVID-19 pandemic Released tailored software enhancements to its General Ledger, Daily Report, Intelligent Imaging, Check Writer, Cash Management and Accounts Payable modules to support hospitality-industry telecommuters Announced more than half of the 2019 top hotel management companies rely on M3's services to manage vital day-to-day property operations Increased international expansions and globalization initiatives Maintained a 98% customer retention rate with no contracts; has not raised prices in 20 years Announced new and expanding partnerships across the hospitality industry, including RVC Outdoor Destinations, a leading provider of high-quality outdoor hospitality, and Avero, a restaurant revenue management company Announced dozens of new customer relationships between January and September 2020, implementing one or more M3 products and services to nearly 500 new customer properties while also significantly expanding the products used by existing customers   To learn more about M3 or to request a demo.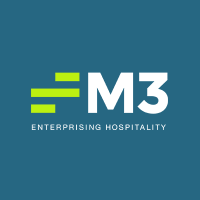 8 months ago
M3, the hospitality sector's #1 cloud-based financial and data management platform announced many of its customers with remote employees have experienced tangible results from updated software features. Developed at the onset of the COVID-19 pandemic, the enhancements specifically aim to ease new challenges management companies face while supporting a larger work-from-home, back-office enterprise. "We're approaching new industry-specific obstacles head-on with software features that help support our customers' telecommuting and being forced to work remotely," said Sean White, M3 Accounting Core product manager. "Regardless of what's happening around us, M3 always strives to do the right thing by our customers. Our development strategy is simply to make their lives easier by giving them what they want now and anticipating their needs for tomorrow and beyond.  We want to support our customers with the highest quality of products available, and we are proud that we don't charge for upgrades or enhancements to the platforms." With updates to their General Ledger, Daily Report, Intelligent Imaging, Check Writer, Cash Management, and Accounts Payable modules, M3 has expedited technological advancements across its platform to help create meaningful solutions that provide instant relief in the face of an unprecedented challenge for the hospitality industry. "Several of the new Accounting Core features are the result of the suggestions our company made, which exemplifies M3's responsiveness to their customers' feedback," said Jessica Tetlak, a finance accounting specialist at Riley Hospitality Group. "We've greatly benefited from all of the software updates, and we're on cloud nine with the release of M3's proprietary app for Insight." "We have seen several benefits from M3's recent updates so far," said Karen Thomas, True North Hotel Group's corporate controller. "The multiple General Ledger codes in the vendor tab and the new invoice tagging capabilities have proven to be especially valuable for us." "While some of the enhancements seem small at first, many of them, have proven to be extremely helpful in increasing efficiency and accuracy," said O'Reilly Hospitality Management's Director of Accounting Courtney Brown. "M3's interactive Ideas Gateway is also effective for suggesting other enhancements we would like to see in the next release of software features." "The organizational updates to the intercompany entities have helped us increase efficiency and accuracy on our reports," said Tina Lapak, a senior accountant at Davidson Hotels. "Another useful update is the ability to see the total invoice cost when issuing a check on-demand." In addition to these enhancements, the company recently announced that it will directly pass along more than $1 million in operational savings to its customers by significantly reducing the average fee per property for each customer using M3 over the next five months. The expense reductions are a result of M3's strict cutback on non-essential spending without sacrificing service and software development. M3's Help Desk is providing expanded support to M3 customers 24 hours a day on the weekdays, beginning at 11 p.m. EST on Sunday. Customers may also contact the Help Desk on weekends from 8 a.m.-6 p.m. EST. With major product releases and additional updates scheduled in the coming months, M3 is looking forward to its continued development and enhancement of products with meaningful, real-time solutions for the current industry environment.  
Reporting & Accounting Software Category Overview
What is Hotel Accounting Software?
Hospitality companies must oversee and manage a bevy of departments, revenue streams, and expenses. Reservations, room service, food and beverage and banquets, sundries and any number of guest amenities have to be managed as well as operational costs itemized to the line. A strong accounting platform will help hoteliers track and analyze these data points as well as allow for more transparency within their operations including where costs can be slashed, and profit maximized. Accounting software will pull information from multiple sources via strong integration networks and put that information on an easy to consume dashboard where a user can process and act on information gleaned in seconds instead of hours. Back-office daily tasks like payroll and property management can be sped up through automation in line with standard accounting procedures – and more importantly those daily tasks can be streamlined among multiple users in a consistent and manageable process. Dashboards with powerful reporting capabilities can give valuable insight into trends and desired baselines, and the user can then use those reports to develop actionable insights on expenses such as labor bloat or overpriced operating items, but can also provide clarity on what increases profits and allows for a higher Per Occupied Room. Overhead can essentially be reduced and bottom-lines increased.
What are the Benefits of Hotel Accounting Software?
Save Time Accounting software can help hoteliers identify trouble spots which can be eliminated or mitigated, as well as efficiencies which can be mimicked and replicated. This allows for common-sense revenue increases. 2Increase Revenue By having your data protected and accumulated in a software system, reporting functionality is easier to consume and yet the capabilities of the system are more complex than ever before. With powerful technology, you can more easily study trends and take action based on the trends your data shows.
What are the Latest Hotel Accounting Trends?
Millennial Workforce: For an industry jam-packed with technology-based trends, millennial employees play a critical role in helping to identify valuable trends as well as negative trends in need of adjustment. The next few years will prove to be critical for hospitality industry employers to harness the potential of employees in this age range or risk getting left behind or over investing in archaic solutions.
Software Consolidation: Now, more than ever, hoteliers need their software all under one roof. Gone are the days of selecting the best accounting, finance, business intelligence, labor management and analytics software vendors and trying to "integrate" them. Hoteliers will search for companies that provide it all, removing the need for them to maintain IT staffs and large infrastructure budgets to keep them all tied together.
Shift to Outsourcing: As hoteliers strive to deliver positive results to ownership, they will consider outsourcing non-customer facing functions, this includes the day to day accounting and bookkeeping functions. Software will be delivered as part of an overall accounting and finance solution, generating efficiencies and economies of scale.
Do You Need Accounting Software Built Just for Hotels?
Hoteliers should not have to tell a software vendor how to configure their software specific to the hotel management industry, nor should they have to write their own formulas for calculations as basic as ADR, PAR, etc… Systems should be inherently "intelligent" enough to provide data entry and export in ways in which hoteliers understand it. It is no longer realistic to adopt platforms that are marketed to dozens of industries and think it will "work for hospitality". Hotel accounting software helps hotel industry businesses better understand cash flow, forecasting and accounts payable in real time where generalist account software can't since these accounting systems don't integrate with key hotel software like POS, PMS, etc. which means all reconciliation happens on a delay. Clean real time accounting data will streamline decision making which is a result of using a dedicated industry specific accounting solution. Financial reporting metrics like profitability and cost per occupied room must be adjusted in ways that are specific to the hotel industry where general platforms like Quickbooks or Xero may take lots of customization and work. Business owners are wise to demand any software solution has case studies in the hotel industry and purpose built workflows for hotel owners.