10 Best Reporting & Accounting Software
Hide add-on products
Add-on products are ones that must be purchased with another product and aren't available on their own.
Load More
Recent Reporting & Accounting Software Articles

3 months ago
Shortly after COVID restrictions were eased, I went on a short golfing trip to Austria. I booked a well-known boutique hotel with a SPA and a fantastic restaurant surrounded by vineyards. I found out later that many other people had the same idea, as the hotel was fully booked for the weekend. Well, good for them, I thought. Anyway, when I arrived, it was raining, and I didn't bring my umbrella with me. So I came into the hotel soaked, hungry, and in desperate need of a shower. Unfortunately, out of the two check-in desks available, only one was operating, and the poor guy was trying hard to check in all the arriving guests as quickly as possible, while doing his best to have a cordial chat with them. Make no mistake: I'm sure it wasn't his fault that we had to wait for five minutes before he finished with the previous guest. When finally my turn came, the receptionist spent a tremendous amount of time staring down at his computer. I tried to ask him a few PMS-related questions, to understand why it was taking so long (of course, he didn't have any idea I knew a thing or two about PMSs), but I started to feel bad for the people waiting behind me, so I stopped any efforts to communicate with him, and I wasn't even told where and until when I could get my breakfast or where the SPA was. And that was the moment I realized, at least on a personal level, that there's something intrinsically wrong with hotel tech today. When Technology Breaks Down Now, I am sure that, if you're a frequent traveler like me, you have similar horror stories. According to a Qualtrics survey, 57% of poor hotel experiences are down to unfriendly staff. Problem is that, very often, hotel staff is unfriendly because they're overworked, especially post-COVID, when properties are operating with skeleton staff. Here's where technology should help, but the Austrian one is the perfect example of a case where it didn't, and this happens way more than we, in the industry, like to admit. Moreover, tech should not only improve operations, but guest experience as well. Bad news is that, often, it fails in both fields. When your tech stack increases workload and waiting time at the reception (or in any other department, for that matter), you know you've got a problem. Technology is fallible, whatever you may think, and choosing the wrong software can heavily penalize your operation. A couple of years ago, a curious news story was published: the Henn-na hotel in Japan, known mainly because a good part of its employees are actual robots, had to "fire" 243 of them for doing "a bad job." One staff member, interviewed by The Mirror, stated: "It's easier now that we're not being frequently called by guests to help with problems with the robots." Well, this is an extreme example, but it's not uncommon to see hotel staff having to find hacks and workarounds to make things work. If you've ever had a job in the hotel business, you know exactly what I am talking about. The Role of the PMS in the Hotel Tech Stack Now, at the core of hotel operations, there's always the PMS, so this is where the majority of problems start: bad integrations, lack of built-in features, etc. Choosing wisely is crucial, but not always easy, especially because hoteliers may be, paradoxically, unaware of the problems they need to solve. This is not due to the fact that hoteliers are bad entrepreneurs, quite the opposite! Problem is that being a hotelier means having to manage many operational aspects of the job, most of which are very complex and detailed. A General Manager, for instance, will obviously have to prioritize certain tasks, rather than spending hours to go deep and understand a certain technical problem. The thing with PMSs is that they're the kind of software which is used by several different departments, so everyone has an opinion on it, yet a partial one. Sales & Marketing will likely never have to insert a group reservation, while the front office department won't have to deal with MICE requests. In my experience, General Managers are the ones which can green light the implementation of a new software, coordinating, understanding and synchronising different departments' needs, but chances are that their vision is limited, due to too many things on their minds, too. And we're back to the hotel in Austria: somebody picks the wrong software, the system makes the life of all (or, at least, some) employees miserable, there's less time to focus on the guests (which is even worse than the previous issue, while, of course, unhappy employees are unlikely to make guests happy), and… Well, you see where I am going with this, don't you? How PMSs Can Improve Operations and Guest Experience So, when picking a PMS, you should always be asking the one million dollar question: will this system make my life (and the life of my staff) easier so that they can make my guests happier? Knowing what to look for in a PMS can make a huge difference, so make sure that you understand what a property management system can (or can't) do for you while trying to go into details during the process. Because if there's anything we have learned over the past two decades, is that the devil is always hidden in details. Here are some of the areas where a good PMS can actually make a difference for both the hotel staff and guests: Reducing the workload during the check-in/out process. A publication by Cornell's Center for Hospitality Research studied guests' tolerance of delays during check-ins, and found that the "breaking point" for US guests is as short as five minutes. There's an interesting discussion on Quora titled "What is the actual average length of time (in minutes) for hotel check-in and check-out?" Of course, the method is far from scientific, but it's a fascinating read. According to the discussion, a best-case-scenario-check-in is at least 2-3 minutes. You know what that means? That if an American guest has two persons in front of him, he will likely leave a pesky review… Self check-in kiosks and apps can dramatically improve the check-in/out experience, yet most PMS do not support the technology; Remove friction during payments. It's not uncommon to find hotels that still manage credit card payments manually. Usually, it goes like this: the back office department receives a booking, and they have to log in into the extranet, find the reservation, get the card, switch to another page for the CVC, get the physical terminal POS, type the total amount and the card details, wait for the transaction to go through. If this doesn't look like a big deal for you, try to time your staff while they do it. I doubt it will take them less than five minutes per transaction. Now, let's say you receive 25 reservations a day: that's over two hours wasted just to charge credit cards. Not to mention what happens if the card does not work, you have to ask for a new one and start the process all over again. A PMS can solve the issue with payment automation proprietary features, or by integrating to third-party providers; Integrate invoicing systems. It may sound crazy in 2021, but I have seen too many hotels where the reception has to ask accountants to issue an invoice and, on the other side, too many accountants typing numbers manually from PMSs reports into their accounting systems… A simple integration will save hours of manpower every day; Connect your PMS to your SPA system. In most cases, if a hotel guest wants to book a treatment at the desk, the reception has to call the SPA, check availability and then book. Integrating the two systems will dramatically reduce workload, and guests will also be able to book and check availability directly online; Get smart in F&B. The adoption of QR codes and online ordering increased dramatically due to anti-COVID guidelines, and this is a prime example of a system that can dramatically reduce waiting times and improve guest experience. Customers are able to order (and pay) immediately on their phones. This reduces the waiting time (the waiter does not have to come and take your order or bring you the bill). Customers are in full control of the timing, and restaurants can allocate less staff to serve the same number of people, saving money. Moreover, thanks to Kitchen Display Systems (KDS), orders are not printed on paper but are shown digitally on a screen in the kitchen. KDS can also measure the average time needed to cook a meal, improving efficiency and customer satisfaction; Housekeeping digitalization. Another feature that COVID dramatically accelerated is the adoption of housekeeping apps, both built-in in the PMS or provided by third-party vendors. They reduce workload and make communication between departments easier. Hoteliers can also benchmark housekeeping staff timing to optimize operations and - particularly important for green hotels - drastically reduce the use of paper. According to a study, hotels use almost 2B A4 sheets per year in the United States only, meaning that 268,000 trees are chopped down annually only to fulfill the hotel industry's needs. It's the equivalent of 15 New York Central Park worth of trees cut every year! Automated emailing. Even though this is a feature we tend to associate with CRMs, some PMSs provide built-in functionality to communicate with guests pre/mid/post-stay, improving both the guest experience and increasing revenue coming from ancillary services proposed in the emails; Connect. Connect. Connect. It may sound crazy, but there are still a lot of hotels without a proper 2-way-integration between the PMS and the channel manager. It goes without saying that linking the two systems will dramatically reduce workload and bring human error down to virtually zero. Understand the Tradeoffs of New Technology to Maximize Impact Paul Virilio once stated: "When you invent the ship, you also invent the shipwreck; when you invent the plane you also invent the plane crash; and when you invent electricity, you invent electrocution... Every technology carries its own negativity, which is invented at the same time as technical progress." This is true for hotel tech as well, that is why implementing technology just for the sake of it it's never a good idea. Choosing any software, and PMSs, in particular, requires a complete understanding of the property's current (and future) needs. The risk with picking the wrong system is to end up like the Austrian hotel I wrote about at the beginning of this piece. At HotelTime Solutions, we provide tailored solutions and follow our customers during all the phases of the implementation, making sure that they can focus on what they do best: taking care of their guests.

2 months ago
At Intelligent Hospitality we're often asked to replicate existing reports that hotels produce manually. The thinking behind such a request is understandable: "My hotel spends X hours producing reports at regular intervals (usually daily, weekly, or monthly). We like these reports. If they can be automated by a tool, that would save us a lot of time." While on the surface, that logic is reasonable, it completely misses the advantages of analytics solutions. More importantly, it highlights a big gap in our thinking and approach towards analytics in the hotel industry. If you are making the decision to move on to more sophisticated technology, it is important to understand and leverage all its benefits. Not just to get a substantial ROI out of it, but to be able to compete in today's market. My grandfather loved his typewriter and never used a computer. According to him the only reason to switch from a typewriter to a computer would be to get clearer print. A computer was too expensive to do just that, so he never bought one. We all understand today (hopefully) that the ability to type and print is the least of a computer's capabilities. We look for speed, memory, connectivity, and overall computing power when we are in the market for a computer. In fact, it is inconceivable that someone could survive in today's job market without basic know-how about computers. Similarly, with the information era in full swing, hoteliers who don't "get" analytics solutions won't be able to compete in a market full of data-savvy OTAs and rental alternatives like Airbnb. These new players have already mastered data analytics; They live and die by it. If you still think it's "just reporting", I have taken up too much of your time already. This article is intended as a starting point for those hoteliers who want to take a more analytical approach to their business. If you're still reading, I promise this will be more fun than it sounds. However, just to test your commitment, I will start with something dry… Definitions Here is how Adobe defines Reporting and Analytics respectively: Reporting is "the process of organizing data into informational summaries in order to monitor how different areas of a business are performing." Analytics is "the process of exploring data and reports in order to extract meaningful insights, which can be used to better understand and improve business performance." You don't have to memorize these definitions. Just remember one thing - reporting is "monitoring" while analytics is "exploring". When we run day to day meetings using templatized reports, we condition ourselves to look for and monitor specific cells/fields – day after day, week after week, month after month. We only react when we see a significant fluctuation in those values, and even then, we must wait for an analyst to go and get us the answer to our next question. It's a slow and reactive process. Yet, it's familiar and comfortable. Analytics on the other hand, is driven by curiosity, competitive drive, and a sense of adventure. It gives us multiple views and perspectives by dimensionalizing data. It takes us on a journey of discovery by giving us the ability to answer questions on the go. Thus, it expedites the discovery of opportunities and threats while minimizing surprises. Visualization Looking at familiar designs and layouts makes our eyes dull to minor changes. Hence, we don't see what we don't expect to see. Here's a rose: Can you spot the Dolphin in this rose? What if I told you that there is a dolphin inside the rose? Can you find it? Hint: Take a closer look at the petals. I hope you were able to find it. However, I doubt anyone would have noticed it had I not pointed it out. A wall of numbers in a spreadsheet is no different. You see rows and columns populated with figures. Unless you know what to look for, it's hard to see it. Spotting the proverbial "dolphin" in this wall of numbers is near impossible Good data visualization should not just be pretty, it should draw your attention to what needs your attention. To be able to do that, you must crunch huge amounts of data, contextualize, compare, and conditionally format. And that's just the basic stuff you should expect from your BI/Analytics solution. The HotelIQ dashboard draws your eye to critical insights via red dots on the map The above dashboard consolidates a ton of information. It includes data by hotel, by month, and by market segment - actuals, OTB, STLY, Budget, and Forecast. Plus, based on current and historical trends, it also estimates where you are likely to finish against your goals. Yet, it only needs three simple visuals to convey all that information and more. The goal is not to bombard you with information, but to highlight what's most relevant. Interactivity Looking at the map, you know right away which hotels in which markets need attention. The color and size of the bubbles can change instantly to indicate the risk levels based on various parameters. It becomes even more engaging and meaningful as you easily zoom in, filter, and dissect the underlying cause(s). All this momentum and insight with just a few clicks! In contrast, with a typical report produced manually by the hotels and consolidated at the corporate office, users would either make due with an aggregate figure or painfully (depending on the size and scale of your operation) go over each hotel one at a time. Even when you are looking at a single property there are many dimensions like market segments, profiles, feeder markets, channels, and room types that you have to look into and consider in order to make the right business decisions. And should you have any further questions…like Adobe says, reports are for monitoring, not exploring. That is the fundamental reason why reports don't translate well into an analytics environment. They are restrictive because they are built using simpler tools with lower technical complexity. When you transpose those reports into an analytics environment they often bring along with them the limitations of their original design. Effort and Opportunity A lot of hotels have Excel junkies on staff who copy & paste data from various sources, run macros, build pivot tables, and go through data gymnastics every day to lay out the information in a manner the GM likes. They love these "spread-marts" because they have birthed them at their hotels. So please forgive me if it sounds like I'm calling your baby ugly. However, no matter how much you master these basic tools, they are no match for the BI tools used by Data Scientists (with degrees in Computer Science and Data Analytics) to design robust analytics solutions. Cooking steak in your backyard is very different than running a commercial kitchen My neighbor can grill a mean steak on the BBQ in his backyard but that doesn't mean you should trust him to run a commercial kitchen. It's nothing against steaks, BBQ, or my neighbor. We understand that a trained chef in a professionally equipped kitchen can do a lot more with the same ingredients. A hotelier's job is to optimize profits at the hotel while ensuring that guests get the best experience possible. The hotel staff should be focused on the achievement of those goals rather than toiling with data for hours – just to create a report. What you get at the end of the day may be familiar but is also probably outdated information and subject to human error. Instead, if the same talent that produces reports focused on discovery and insight using the latest BI and Analytics solutions, you'd go much further. Start Exploring The objective of this article is not to put reports down. In fact, reports are an important part of analytics. But hotels need to elevate their standards towards analytics. Stop asking your BI solutions to give you more of the same. Stop staring at the same rows and columns waiting to see different results. In this age of information, data fuels success. If you want to stay relevant, challenge yourself to go further with data analytics. To help you achieve that, in the coming months I will be taking a more tactical approach to discuss topics related to hotel analytics like improving your hotel's forecast with the help of analytics, optimizing the performance of hotel sales team with data analytics, and using analytics to run more productive meetings at your hotel.
Load more
Recent Reporting & Accounting Software News & Community Updates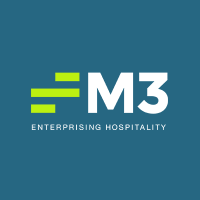 6 days ago
M3's flagship product, Accounting Core, the hospitality sector's #1 cloud-based accounting and financial management platform across North America, received the 2022 HotelTechAward for Best Reporting & Accounting Software by Hotel Tech Report. More than 169,000 hotel industry professionals use HotelTechReport.com to make informed technology purchasing decisions each month. The HotelTechAwards determine the best hotel software products across every category based on customer feedback and key proprietary data signals such as integration compatibility, organizational health, market share, partner network strength, and customer support quality. "The ranking process is simple, transparent, and unbiased--judging is based on time tested ranking factors developed specifically for the industry. Only verified hoteliers with hands-on experience using each product are allowed to participate in the voting process. This means that M3's users decided the #1 Reporting & Accounting Software," said Hotel Tech Report CEO, Jordan Hollander. This award further solidifies M3's position as the #1 financial management and accounting software in the hospitality industry. M3 has now won the HotelTechReport award back-to-back years by leveraging its powerful back-office hotel accounting software to provide M3 customers with streamlined accounting, accurate financial snapshots of all properties, and improved efficiency and visibility. In 2021, M3's Accounting Core usage grew by 110 customers accounting for 286 hotel properties throughout North America. The exponential growth that M3 experienced in 2021 aided the company as they focused on product enhancements and industry partnerships that improve user experience and drive savings to their customers' bottom line. M3 had a total of 78 free enhancements for Accounting Core alone in 2021 and completed 60,419 technical support cases throughout the year, with a 97% satisfaction rate. The enhancements included but are not limited to bank reconciliation with transactions from the bank, global tax settings and configurations, updated filtering options throughout AP, invoice copying, mass invoice payment method, and mass invoice approval/unapproval updates. "We are honored and humbled that our customers have awarded us this honor through their unsolicited reviews, especially in such a tumultuous year for our industry" says Scott Watson, M3's Chief Sales and Marketing Officer. Watson added, "For over two decades we have strived to deliver technology excellence while keeping our prices affordable. We thank HTR for the opportunity to showcase the accounting solution used by almost 7,000 hotels across North America and we remain committed to delivering the best products, services and support to our valued customers". "The authentic voice of the customer decides the winners of the annual HotelTechAwards - ranking hotel software solutions based on users' experience in buying, implementing, and using those solutions," said Jordan Hollander, CEO of Hotel Tech Report. "We're thrilled to highlight the value that the world's leading software solutions deliver to their customers. By building a platform around the voice of the people actually using these hotel tech solutions, we're able to deliver actionable, peer-to-peer insights that potential buyers can trust. Winning a HotelTechAward is the highest achievement in the industry because it's based on data. With assets depreciating on a multitude of schedules, complex payment processes, third party distribution expenses and intense labor regulations - accounting and reporting in the hotel industry is a major challenge. M3 has developed a powerful solution that helps simplify and automate even the most complex hotel financial processes to give hoteliers peace of mind in tax season and beyond." The HotelTechAwards are often referred to as "the Grammys of Hotel Tech," and M3's Accounting Core has been selected from more than 200 of the top technology products worldwide. The HotelTechAwards are the industry's only data-driven awards platform, with winners determined not by a handful of judges or popularity votes but by product reviews from a global community of verified hotel technology users across more than 120 countries.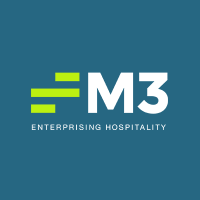 3 months ago
M3, the hospitality sector's #1 cloud-based accounting, financial and data management platform in North America, announced today M3 Expense Management, a cost-reduction and spend-analysis service powered by consulting firm SIB, to help M3 customers further identify cost-saving opportunities at a discounted rate with fast-track prioritization. Through M3 Expense Management, SIB will perform a spend analysis on participating M3 customers' GL spend reports and invoice copies to compare costs and indirect spending to benchmarked pricing data sourced from over 70,000 locations across the U.S. and Canada to ensure that service levels match actual needs and consumption levels as efficiently as possible. "At M3, we are always searching for competitive cost-saving initiatives and no-cost, value-add opportunities that we can pass along to our customers to help boost their bottom lines and drive efficiencies," said Scott Watson, Chief Sales and Marketing Officer at M3. "SIB offers accurate spending reports using information sourced directly from M3's Accounting Core platform and other property systems to gain an in-depth view into company expenses and find areas where savings are possible. In today's world, all opportunities to deliver savings to our customers, even indirectly, are being considered. It is just another intangible benefit of working with M3." SIB's services also offer historical bill auditing to identify any overcharges and recover refunds and credit where applicable, as well as assist with contract negotiations to take advantage of benchmarked pricing and best-in-class terms and conditions in vendor-service agreements. "The partnership to create M3 Expense Management is such a natural fit for both SIB and M3," said SIB's CEO Kevin Flounders. "M3 already has a phenomenal software to help their hoteliers manage finances, and now with SIB's audit teams and the data from over 70,000 reviewed sites, M3's customers can be assured an additional level of value with their financial services. Finance leaders are always looking for opportunities to save more time and money, and we're excited to help on both fronts with this service." Developed, designed and deployed specifically for hoteliers, M3 offers hospitality industry professionals a user-driven financial and labor management platform. From single-location properties to entire hotel portfolios, M3 delivers a powerful and intuitive user experience while providing actionable data in real time. For M3 customers interested in receiving a complimentary spend analysis, please contact M3. About SIB SIB is a cost reduction consulting firm with a proven track record of saving money for companies in various industries. In addition to its experience in hospitality, SIB works with restaurant groups, retail stores, grocers, hospitals, municipal, state, and federal government entities, Fortune 500 companies, and everything in between. SIB provides access to industry experts in a multitude of fields to reduce expenses and recoup previous overpayments.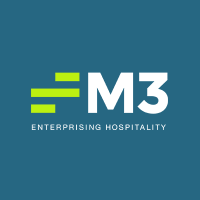 4 months ago
M3, the hospitality sector's #1 cloud-based accounting, financial and data management platform in North America, announced its upcoming exhibition at HITEC Dallas 2021, which will take place September 27-30. Company executives, key managers and sales representatives from M3 will be available at Booth #3818 to offer product tutorials and answer questions about M3's suite of services to registrants. Additional information, including whitepapers and recent press materials, will be made available to interested attendees. "HITEC offers an invaluable opportunity to connect with our industry partners and customers and share innovative insights that help drive hospitality technology forward," said M3's Chief Sales and Marketing Officer Scott Watson. "For more than 20 years, M3 has provided customers with operational savings, simpler workflows and greater efficiencies, and we look forward to attending HITEC each year to further our commitment of putting money back in hoteliers' pockets with seamless financial technology." M3's Chief Operations Officer Casi Johnson and Business Practice Consultant Shane Middleton will present a live "Financial Re-Focus" session from 1:30-2:45 p.m. on Wednesday, September 29, in Ballroom C2, Level 2, available to all registrants. After a challenging year that has forced many hoteliers to question financial priorities, this presentation will explore areas where hoteliers can improve cash-flow management, discover best spending practices and empower non-financial positions to improve financial security. In 2021, M3 has launched premier products, announced new and expanding customer partnerships, distributed industry-leading publications and received award recognition for several of its products. Industry Support • Donated $100,000 to organizations supporting COVID-19 relief in India in June, matching AAHOA's equal contribution of $100,000 • Published two whitepapers, titled: "How Hoteliers Should Reach to New Forecasting Challenges in 2021" and "How to Choose a Hotel Accounting Package" Product News • Successfully launched a mobile app to support its popular Labor Management platform • Entry-point software, Accounting Core, named Best Reporting & Accounting Software in the 2021 HotelTechAwards; Labor Management platform named a finalist in the Best Scheduling & Labor Management System category • Business intelligence solution, Insight, named Gold Winner in the 2021 Golden Bridge Business & Innovation Awards Company News • Over 25 hotel management companies onboarded onto M3's entry-point software, Accounting Core, in Q1 and Q2 2021, adding 320 new hotel properties onto the M3 platform • Announced two all-new corporate divisions, DataOps and Business Intelligence, dedicated to embracing new technologies, automation and continuous delivery for M3 products and services
Load more
Reporting & Accounting Software Category Overview
What is Hotel Accounting Software?
Hospitality companies must oversee and manage a bevy of departments, revenue streams, and expenses. Reservations, room service, food and beverage and banquets, sundries and any number of guest amenities have to be managed as well as operational costs itemized to the line. A strong accounting platform will help hoteliers track and analyze these data points as well as allow for more transparency within their operations including where costs can be slashed, and profit maximized. Accounting software will pull information from multiple sources via strong integration networks and put that information on an easy to consume dashboard where a user can process and act on information gleaned in seconds instead of hours. Back-office daily tasks like payroll and property management can be sped up through automation in line with standard accounting procedures – and more importantly those daily tasks can be streamlined among multiple users in a consistent and manageable process. Dashboards with powerful reporting capabilities can give valuable insight into trends and desired baselines, and the user can then use those reports to develop actionable insights on expenses such as labor bloat or overpriced operating items, but can also provide clarity on what increases profits and allows for a higher Per Occupied Room. Overhead can essentially be reduced and bottom-lines increased.
What are the Benefits of Hotel Accounting Software?
Save Time Accounting software can help hoteliers identify trouble spots which can be eliminated or mitigated, as well as efficiencies which can be mimicked and replicated. This allows for common-sense revenue increases. 2Increase Revenue By having your data protected and accumulated in a software system, reporting functionality is easier to consume and yet the capabilities of the system are more complex than ever before. With powerful technology, you can more easily study trends and take action based on the trends your data shows.
What are the Latest Hotel Accounting Trends?
Millennial Workforce: For an industry jam-packed with technology-based trends, millennial employees play a critical role in helping to identify valuable trends as well as negative trends in need of adjustment. The next few years will prove to be critical for hospitality industry employers to harness the potential of employees in this age range or risk getting left behind or over investing in archaic solutions.
Software Consolidation: Now, more than ever, hoteliers need their software all under one roof. Gone are the days of selecting the best accounting, finance, business intelligence, labor management and analytics software vendors and trying to "integrate" them. Hoteliers will search for companies that provide it all, removing the need for them to maintain IT staffs and large infrastructure budgets to keep them all tied together.
Shift to Outsourcing: As hoteliers strive to deliver positive results to ownership, they will consider outsourcing non-customer facing functions, this includes the day to day accounting and bookkeeping functions. Software will be delivered as part of an overall accounting and finance solution, generating efficiencies and economies of scale.
Do You Need Accounting Software Built Just for Hotels?
Hoteliers should not have to tell a software vendor how to configure their software specific to the hotel management industry, nor should they have to write their own formulas for calculations as basic as ADR, PAR, etc… Systems should be inherently "intelligent" enough to provide data entry and export in ways in which hoteliers understand it. It is no longer realistic to adopt platforms that are marketed to dozens of industries and think it will "work for hospitality". Hotel accounting software helps hotel industry businesses better understand cash flow, forecasting and accounts payable in real time where generalist account software can't since these accounting systems don't integrate with key hotel software like POS, PMS, etc. which means all reconciliation happens on a delay. Clean real time accounting data will streamline decision making which is a result of using a dedicated industry specific accounting solution. Financial reporting metrics like profitability and cost per occupied room must be adjusted in ways that are specific to the hotel industry where general platforms like Quickbooks or Xero may take lots of customization and work. Business owners are wise to demand any software solution has case studies in the hotel industry and purpose built workflows for hotel owners.