What is Preventive Maintenance? Definition, Examples & Tech Tips
By Hotel Tech Report
Last updated January 26, 2022
5 min read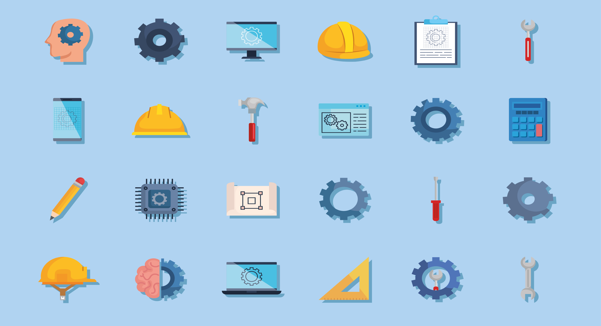 There are two paths to improving your hotel's profitability: increase revenue and/or cut costs. All things equal, it's best to focus on increasing revenue because it's additive; more revenue means that your business is growing. However, when there's a downturn, and revenue is harder to come by, controlling costs becomes even more important for the bottom line.
With hotel maintenance technicians earning around $42,000 (or $15 to $20 per hour according to data from Hcareers) in the US -- and that's before any outsourced repair costs -- property maintenance can be a significant cost for hotels. While it's tempting to reduce budgets and defer maintenance, the shortsightedness may leave a financial burden in the not-too-distant future. Here's what you need to know about preventive maintenance, its role in your hotel's overall profitability and how to successfully implement it at your hotel.
What is Preventive Maintenance?
As a long-term cost control measure, preventive maintenance is the proactive scheduling of maintenance before things go wrong, rather than reactively respond with repairs as needed. One research study of hotels in Hong Kong found that hotels spent 48% more on corrective maintenance than preventive maintenance, a reactive reality that often results in overspending on maintenance. To achieve the right level of spending, hotels must determine the optimal maintenance zone. This is where the financial and reputational benefit of fixing it before it breaks (preventive) outweighs the financial and reputational costs of fixing it after the fact (corrective).
Preventive maintenance programs help asset owners avoid downtime by systematically scheduling work orders and checks before equipment failures occur. Preventative maintenance ultimately increases the life of any piece of equipment or critical assets relative to reactive maintenance which occurs after equipment already has issues that need to be fixed. Preventive maintenance plans are mostly developed and executed by maintenance teams in any organization and help to reduce maintenance costs in the same way that preventive healthcare saves on long term medical expenses. For certain assets like a hotel air conditioning unit in peak summer, unplanned downtime can lead to lost revenue. Throughout the lifecycle of critical equipment, engineering and maintenance personnel must perform condition monitoring checks.
Preventive Maintenance Examples
Much of the most valuable preventive maintenance centers around electrical and mechanical systems, which have a relatively high cost for replacement compared with its ongoing maintenance. But there are plenty of areas in your property that could benefit from regular preventive maintenance, some of which have a direct impact on the guest experience should they stop functioning.
Some other examples of preventive maintenance in properties with high traffic, such as hotel properties, retail establishments, transportation hubs and office buildings, include:
Plumbing and sewer systems

Hot water heaters

Pool pumps

Electrical systems

On-premise computers and software

Refrigeration in your kitchen, restaurant and bar

Espresso machines in your lobby cafe

Grease traps and floor drains

Carpets in hallways and guest rooms

Pest control

Trimming branches and other potentially damaging landscaping

Changing filters on water systems and drinking fountains

Cleaning gutters

Inspecting roofs

Emergency sprinkler systems
Each of these items has a useful life that spans a range of years. By scheduling regular inspections and streamlining your hotel's maintenance, you'll get more out of your investments and keep using these assets towards the upper range of their usefulness.
Preventive Maintenance Checklist
There are four types of actions on any preventive maintenance checklist: inspection, detection, correction, and protection. Inspection detects any potential emerging issues so they can be corrected as soon as necessary. Prevention prevents problems in the first place, such as cleaning laundry lint filters to prevent fire risk and reduce energy usage.
Tasks on a preventive maintenance checklist can be time-based (eg. cleaning lint filters every Monday) or usage-based (cleaning the filters after 1,000 loads of laundry). For hotels, it's often much easier to do calendar-based inspections, which reduces confusion and increases consistency. Otherwise, staff may not really know where they are on a usage-based checklist and thus feel less urgency without a time-based deadline. A few notable exceptions are any vehicles or equipment with built-in usage tracking.
High-traffic properties share some common items that absolutely must be on the preventive maintenance checklist. Here's a sample checklist for your hotel, broken down by focus area and including some overlap between major "deep cleaning" tasks that also function as preventive maintenance.
GUEST ROOMS [MONTHLY]
Bathroom

Inspect faucets and showerheads for leaks and water pressure

Inspect toilet and toilet tank

Inspect walls and shower curtain for mold

Check ventilation fan

HVAC

Change filters

Check thermostat

Check blower

Clean ducts

Other

Check door locks

Check sprinklers

Check baseboards for pest intrusion

Replace light bulbs

Test iron, TV, coffee maker, etc

Test all electrical outlets and light switches

Check remote control and replace battery

Test all smart room functions (curtains, tablet controls, etc)
PROPERTY-WIDE
HVAC [2x per year]

Change filters

Check coolant levels

Clean ducts

Check heat pumps

Inspect rooftop condensers

Plumbing [2x per year]

Check water heaters

Verify water pressure to identify potential issues

Video inspection as needed

Common areas [1x per year]

Repaint walls

Repair furniture

Clean carpets

Replace light bulbs

Clean outside storm drains

Inspect parking lot

Check all outdoor lighting

Amenities [MONTHLY]

Inspect/test gym equipment

Check business center computers/printer

Check water fountains
FOOD & BEVERAGE
Clean grease traps [monthly]

Check refrigeration for proper cooling to legally-mandated temps [quarterly]

Maintain espresso and other drink machines [quarterly]

Clean ventilation hood filters [weekly]

Check and clean floor drains [weekly]
BACK-OF-THE-HOUSE
Maintain laundry equipment

Clean lint traps

Inspect electrical mains
Every property is unique. So, in addition to these standard preventive maintenance items, grab your management team and walk the property. Carefully document anything that you see that could benefit from ongoing maintenance. Look not just for the obvious but also for things that have a direct impact on the guest experience. Regardless of whether these things are visible to the average guest, Your goal should be to develop a comprehensive list of everything that must be maintained property-wide.
Next, take that list and combine it with the recommended maintenance windows for all mechanical, electrical, and plumbing systems. Finally, develop your preventive maintenance schedule based on both the recommended maintenance schedule and guest visibility. Items that could potentially jeopardize your reputation should be prioritized over others that are less visible and/or less impactful to normal operations.
What is CMMS Software?
Preventive maintenance activities and PM programs are nearly impossible to carry out without software in complex assets like hotels. Who could possibly remember all of the different checks necessary to ensure healthy equipment?
CMMS stands for 'computerized maintenance management system' and while the term is a bit dated since all systems are computerized today - the term has stuck in many industries with CMMS software rising in popularity in businesses ranging from apartments to hotels and even factories.
Maintenance planning team members use software to get a real-time view into asset health without all the time-consuming tasks needed to do so. For example, previously a hotel engineer would need to keep a detailed log of HVAC unit purchase dates and issues. Today, software does all that for them where they load each new unit into the system and software then monitors average health to give automated alerts.
Effective asset management and preventing asset failure / equipment downtime can be huge drivers of profitability so investments in CMMS and preventive maintenance software tend to provide very strong ROIs. There's nothing worse than having critical equipment breakdown when it's needed most.
Best Preventive Maintenance Software for Hotels
At this point, you'll have quite a long list of things to maintain. In most cases, it's actually quite surprising how many things need to be taken care of. Once you add in each item's recommended maintenance frequency, it can get impossibly complicated to manage. While you could certainly put everything into a calendar and manage manually, that makes it much easier t get off track. Even the smallest amount of slippage can lead to outsized consequences. One day here, a few days there…and eventually, your preventive maintenance schedule no longer reflects maintenance best practices or recommended time frames. Since your schedule is no longer accurate, then you stop using it. And all of that work goes to waste!
To prevent slippage and stay on track, many hotels use preventive maintenance software. As the GM or lead engineer, you can stay on track thanks to this software that makes sure everyone is on the same page with both the schedule and the sub-tasks required for each maintenance item. The software will automatically assign scheduled tasks (and sub-task checklists) based on your chosen time intervals and then track progress towards completion in a centralized dashboard.
An automated preventive maintenance workflow from Upkeep
These automated workflows can be enhanced with what's called prescriptive maintenance. This is where the system analyzes usage and surfaces potential maintenance issues before they occur.
Prescriptive maintenance is especially powerful in peak season, with higher-than-usual traffic. As hotel managers, we know what happens when things get busy: maintenance schedules don't always adjust and systems break -- inevitably at the worst time! The best maintenance management software leverages smart analysis to prevent these nightmare scenarios.
Two other help features to look for are integration with your guest messaging platform so urgent repairs are quickly routed to the right person and an asset library that centralizes manuals and training associated with your property systems.
Here are the top five software tools for hotel preventive maintenance, as rated by verified HTR users:
Lodgistics Preventive Maintenance