Rich Barton: About the Founder of Expedia & Zillow
By Jordan Hollander
Last updated January 26, 2022
1 min read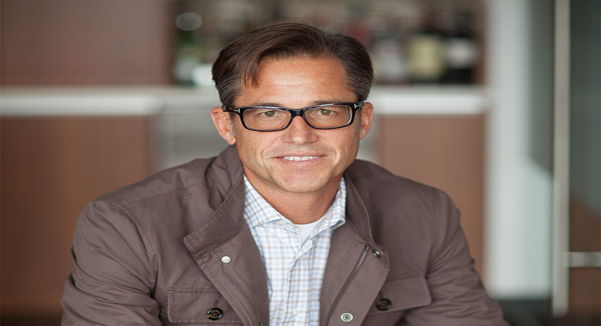 Rich Barton, born on June 2, 1967 in New Canaan, Connecticut, is an entrepreneur and the founder of Expedia, Zillow, and Glassdoor. He is the current CEO and Executive Chairman of homebuying platform Zillow Group.
Barton graduated from Stanford in 1989 with a degree in industrial design, and in 1991 he started working at Microsoft, which was developing MS-DOS and the Windows operating system. While working on a travel guide product at Microsoft, Barton realized that the internet could give travelers all the information they needed to plan their own trips, rather than relying on travel agents to do the legwork for them. Barton's idea led Microsoft to launch Expedia in 1994, and it later spun the brand off as its own public company (NASDAQ: EXPE), with Barton as CEO, in 1999.
At Expedia, Barton led the company's growth from a simple booking website to one of the largest players in online travel. In the early 2000s the company acquired Travelscape, Egencia, and others, broadening its reach and building a portfolio of brands. Barton stepped away from Expedia in 2003, but the company continued to thrive after his departure. Today the Expedia Group includes brands like Hotels.com and Travelocity, and its 2019 revenue was $12.07B.  Zillow and Expedia both share hometown with eCommerce giant Amazon who last year made founder Jeff Bezos the richest man on earth.
In 2006 Barton co-founded Zillow with Lloyd Frink, also a former Expedia executive. The two co-founders wanted to apply the same features that made Expedia successful to the real estate industry: giving people access to data. Zillow provides a database of sold and on-the-market homes and rentals, plus estimates of home values which home owners would otherwise get from real estate agents. Barton was Zillow's CEO until 2010.
While building Zillow, Barton founded yet another popular website, Glassdoor. Like Expedia and Zillow, Glassdoor makes information publicly available, including salaries, job postings, interview questions, and reviews posted by employees and companies themselves. These three popular websites - Expedia, Zillow, and Glassdoor - embody a philosophy of transparency that Barton has dubbed "power to the people."
After nearly a decade away from the C-suite, Barton returned to Zillow as CEO in 2019, and he is still leading the company today. From his various companies and investments, Barton has amassed a net worth of around $1 billion, much of which comes from Zillow stock. Despite his wealth, Barton keeps a low profile and lives in a quiet Seattle neighborhood. 
Outside of Zillow, Barton sits on the boards of Netflix, Nextdoor, and others, and he is a partner at Benchmark Capital. He supports a variety of philanthropic causes through the Barton Family Foundation. In April 2014 he was named a Presidential Ambassador for Global Entrepreneurship by President Barack Obama.
Want to learn more about hotel industry leaders? Check out Titans of the Hotel Industry which includes an overview of leaders like Conrad Hilton (Hilton), Jay Pritzker (Hyatt), J. Willard Marriott (Marriott), Barry Sternlicht (Starwood), Isadore Sharp (Four Seasons) and Brian Chesky (Airbnb)