Understanding Titans of the Hotel Industry Throughout History
By Jordan Hollander
Last updated October 28, 2022
4 min read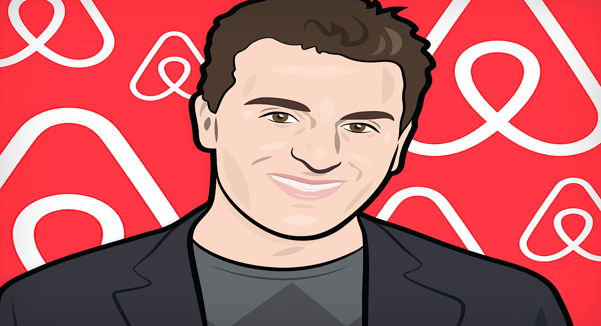 What would the hotel industry be without chain hotels? Can you imagine a world without online travel agencies like Expedia? Or what about a world without Airbnb? A few exceptional individuals made contributions to the lodging industry which revolutionized not only our industry, but the world. Thanks to the ideas, leadership, and drive of the 7 titans of the hotel industry, we can travel better today.
In this article, we'll introduce you to seven of the most important figures in the hotel business: Conrad Hilton, J. Willard Marriott, Isadore Sharp, Jay Pritzker, Barry Sternlicht, Brian Chesky, and Rich Barton. You'll learn about their backgrounds, their career paths, the companies they founded, and how they fit into the evolution of the hotel industry. And you might find the inspiration you need to bring your ideas to life or to start your own company!
The Early Days of the Hotel Industry
The concept of a hotel is hardly a new one; boarding houses, inns, caravanserais, and other early lodging types have been in existence for thousands of years. These simple accommodations offered travelers a place to sleep, a hot meal, and stables for their horses. Early "hotels" were family-run and often located in the same building where the family lived.
As travel became more common, starting in the 1400s, a few European countries mandated that hotels document their guests. These new laws signaled the beginning of the hotel industry - hoteliers were now running legitimate businesses in the eyes of the local governments. By the 1700s, every city had at least several hotels operating in the center of town to meet the demand for overnight stays. Many hotels became attractions in their own right, like the Le Grand Hôtel Paris and Palmer House Hotel in Chicago, which were famous for beautiful architecture and glamorous clientele.
The Hotel Industry Boom in the United States
Until the mid-1900s, nearly all hotels were independently owned and operated. There was also a clear distinction between the stylish, cosmopolitan hotels in city centers and the simple roadside motels in rural areas. Two entrepreneurs on opposite sides of the country saw opportunities to bring a high standard of service to the hotel industry and created the eponymous names that we all know today: Conrad Hilton and J. Willard Marriott.
Conrad Hilton entered the hotel industry somewhat accidentally when his plan to purchase a bank fell through; instead, he ended up buying the Mobley Hotel in Cisco, Texas in 1919. Seeing that he could run a hotel successfully, Hilton scouted out promising hotel deals and continued growing his portfolio over the next few decades. Landmark hotels like New York City's Waldorf-Astoria and the Plaza Hotel became Hilton properties, and the company acquired the Statler Hotel Company in what was the largest real estate transaction of its time. Hilton is not only credited with building a global hotel empire, but also with popularizing the star rating system and combining hotels, restaurants, and casinos.
Like Hilton, J. Willard Marriott didn't plan on becoming a hotel magnate. He got his start in the hospitality business by running A&W Root Beer shops in the Washington, D.C. area, and built a sizable restaurant and foodservice business. When it came time for his next venture, Marriott opened a motel in Arlington, Virginia with great results. Marriott became known for his hands-on leadership style and perfectionist mindset, and as the Marriott company grew, he continued to stay in the middle of the action. In fact, he never retired from Marriott, even after his son Bill took over as CEO. Under their leadership, Marriott became the largest hotel company in the world with over 30 brands under its umbrella.
In addition to Hilton and Marriott, numerous hotel brands popped up in the mid-20th century, like Holiday Inn and Motel 6. These brands could offer quality and consistency to travelers who didn't want to risk a sub-par experience at an independent property. Remember, back then, there was no Tripadvisor, so brands offered an appealing solution.
The Rise of Hotel Brands
Speaking of brands, Marriott and Hilton are only two of the great hotel brands that shaped the industry. While Hilton and Marriott were building their companies, another entrepreneur saw an opportunity to create a new type of hotel: Jay Pritzker.
Already an established businessman, Pritzker was on a business trip to Los Angeles in 1957 when he noticed a lack of high-quality hotels located near airports. He didn't think travelers should have to choose between nice downtown hotels and seedy airport motels, so he launched the Hyatt brand, which focused on upscale hotels near airports. Hyatt Hotels eventually branched out to urban hotels, notably when the company launched the Hyatt Regency brand, which is known for its signature atrium design.
But Pritzker wasn't the only one to realize that architecture can be an asset to a hotel brand; as a trained builder, Isadore Sharp knew architecture would always be a pillar of his Four Seasons hotel brand. He opened the first Four Seasons hotel in Toronto in 1961, and guests appreciated the innovative courtyard design that allowed them some relief from city sights and noise. Sharp grew the Four Seasons brand to become a globally known icon of service and luxury, and the company now manages over 100 hotels in cities like Paris and far-flung destinations like Bora Bora.
Sharp wasn't alone in grabbing an opportunity to appeal to affluent travelers. Barry Sternlicht, the founder of Starwood Capital and Starwood Hotels and Resorts, also noticed a gap in the luxury hotel market when he launched the W brand in 1998. In contrast to the pretentious, stuffy luxury hotels that were the norm, W hotels offered a playful, youthful version of luxury. The W brand is considered the first "lifestyle" hotel brand, a trend which is still popular today. Starwood Hotels and Resorts' portfolio also included brands like Westin and Sheraton, and in 2016 Marriott purchased Starwood and formed the largest hotel company in the world.
Lodging in the Digital Age
By the 1990s, hotels had taken over the world. You could book a Marriott or Four Seasons on six continents and dozens of countries. But how would you actually make that booking? Most travelers relied on travel agents to secure reservations, or you could call the 1-800 number for a chain line Hilton or Hyatt. That all changed when Rich Barton, a product manager at Microsoft, came up with the idea for Expedia in 1994. He saw how the power of the internet could put travel booking into the travelers hands - he just had to create a platform to house all the data.
By the time Expedia went public in 1999, it was far from the only digital booking platform, or online travel agency. Competitors like Booking.com, Priceline, Orbitz, and Travelocity gave consumers access to good rates and information about hotels around the globe. The popularity of brick-and-mortar travel agencies declined as online travel agencies took off. Two decades later, the OTA space is dominated by two big players who now own the majority of brands: Expedia Group and Booking Holdings.
But Expedia and Booking.com aren't the only sites where you can book a place to stay. In fact, hotels are no longer your only option. Just as Uber disrupted the taxi industry, Airbnb offers a new type of accommodation for travelers seeing local experiences or apartment-style short-term rentals. Founded by Brian Chesky in 2009, Airbnb has come a long way from its humble beginnings. Chesky and his two roommates had the idea to rent out a few air mattresses in their apartment during a busy conference in San Francisco, and a few years later their company became a Silicon Valley "unicorn" with a valuation over $1B. Airbnb has grown to over six million listings and is planning an IPO in late 2020.
What can we expect for the future of the hotel industry? The industry's pioneers are probably already hard at work building something that will further change how we travel and experience hospitality.
--
Brian Chesky illustration by Mike Nudelman