5 Ways to Boost Revenue with Suggestive Selling
By Jordan Hollander
Last updated January 26, 2022
4 min read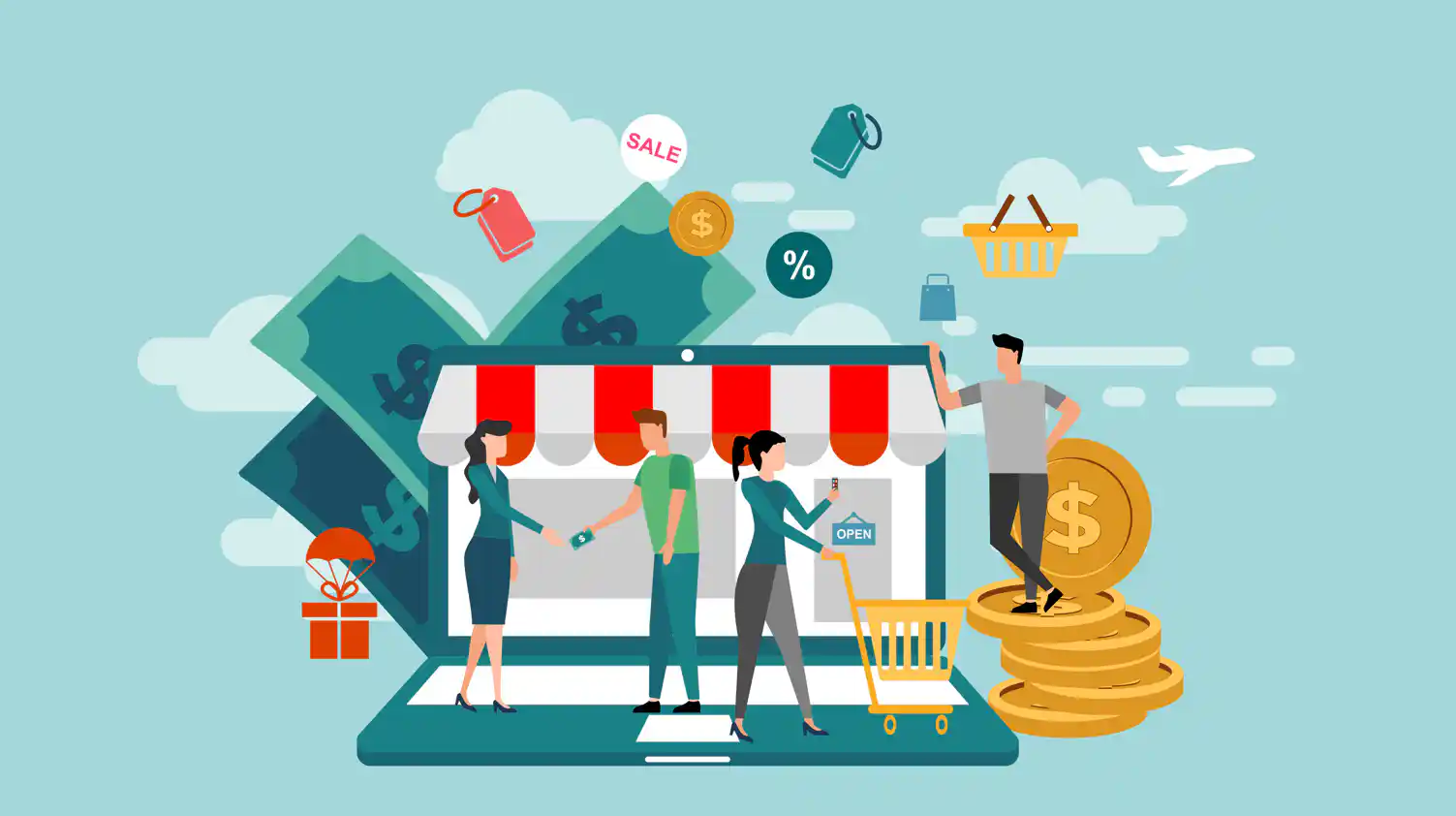 Your hotel has invested a lot in the overall guest experience. Your restaurant has a brand-new seasonal menu; your spa has been completely revamped; your concierge has tons of special offers ready to promote. How can you make sure guests are discovering all these amenities?
Suggestive selling targets guests with specific, personalized offers that make it easy for guests to say "yes" to making a purchase. The benefits of suggestive selling can lead to a better guest experience, as well as more incremental revenue for your property. Suggestive selling and upselling can help guests enjoy all your property has to offer – all you need is the right tool to time your pitch to the right guest at the right time.
What is Suggestive Selling?
Suggestive selling is a sales technique where your employee asks the customer if they would like to add an ancillary product or service to their original purchase. The goal is to increase the purchase amount of the customer and boost revenue at your hotel.
Here are a couple examples from other industries:
a barista might ask if a customer wants a pastry with their coffee

a retailer might suggest an extended warranty along with a new appliance.
The ancillary product is usually of lower value than the item the customer intends to purchase.
Suggestive selling benefits your hotel in that it only takes slightly more effort to gain additional revenue. Rather than launching an entirely autonomous marketing campaign or sales effort, your employee is targeting a customer already in the mindset of making a purchase. It's much easier to convince someone to add items to their cart once they are already committed to checking out. Moreover, since the add-on product is of lesser value than the original purchase, it's much more likely that the customer will be willing to add it to their transaction.
Customers benefit from suggestive selling too. Suggestive selling can entice a customer to try something they might not normally select on their own. "A customer might not normally get this product or service, but because it is new, different and exciting they're willing to give it a try. Or, it might be a special night for the customer (birthday, promotion) and they want to get something different to remember it by," writes one expert. The right type of suggestion can build brand affinity and customer satisfaction.
Suggestive selling varies slightly from upselling, but the two techniques align when your hotel upsells the right offer at the right moment, benefitting both your property and the guest. Upselling focuses on suggestions that drive sales or profits. While a suggestive sell is adding a pastry with your coffee order, an upsell would be to get a large latte for just a dollar more than a medium latte. When done properly, upselling results in more incremental revenue and better guest experiences. This is where a tool like Nor1 will help your hotel staff make the right upsell offer. Nor1 uses targeted pre-arrival upselling to highlight products and services at your hotel after a customer has already booked their stay. Their timed email campaigns send the right message with a personalized offer to each guest for easy upselling of all the amenities at your property.
How Can Hotels Leverage Suggestive Selling?
Suggestive selling can be used in myriad ways, but hotels should focus on three key channels to avoid spamming guests with upsell offers. These three touchpoints are: on a website, in email marketing, and through your call center.
Beyond which channel you use, the other key factors in leveraging suggestive selling at your hotel are timing and reach. Many hotels delegate upselling to their front desk staff; this means they miss out on other, better opportunities to unobtrusively spotlight an add-on product or service. Properties who don't automate this process are missing major upsell opportunities. Automation approach increases reach and awareness for offers.
Here are a few places where suggestive selling can seem natural – and raise awareness of products a guest may want to purchase.
Share news about your property. Use your email list to share events and promotions strategically. What's new at your hotel? Did you just renovate your spa? Are there new items on your restaurant menu? Send a targeted email to someone who's just booked a stay displaying relevant news about upcoming features at your property – e.g., "Make your stay even greater by testing out these new dishes at our restaurant." 

Personalized website messages. A direct booking tool can present each visitor to your website with unique, targeted features based on their buyer persona. As someone is going through the booking process on your site, one of these tools can suggest special offers, deliver specific reviews, and personalize content depending on what each visitor is seeking. For instance, after someone books a family vacation, the booking confirmation page can present an offer for deals on kids' meals at your on-site restaurant. 

Demonstrate product knowledge. Through your call center, using a live chat tool, or on your website's FAQs page, make sure there are plenty of opportunities to suggestively sell while answering a guest's questions. For instance, if a confirmed guest asks if your property has an on-site gym, take that opportunity to see if they want to book a private session with a trainer during their stay.

Showcase room upgrades in the booking path. Help guests clearly understand the differences between room types and rates right in your booking engine to make it easy for a guest to select the right room for their trip. One idea? Show the square footage of each room right next to each room type. Provide a short, clear description about what makes each room unique and why it costs a certain amount relative to other room types. This can entice guests to size up and spend more once they see that one room has superior amenities over another. 

Suggest complementary items and share best features. Use a guest's browsing history and customer profile to suggest items that fit their trip profile. For instance, a hotel in Orlando might see that a guest is looking for information about connecting rooms, we might infer that they're a family and offer a "All About Mickey Package" that includes Disneyland tickets and transportation to the park. If a guest is looking at the cheapest room type, we might display an offer for a date that is even cheaper or ask if they'd like 20% off for adding another room night.
Suggestive selling is all about learning about the guest to provide offers that align with their needs. The right suggestive offers feel natural, promote add-ons that are easy to add to the cart, and are timed to reach the guest at the right moment.
The Shift from Suggestive Selling to Upselling
Upselling is just as powerful as suggestive selling. Upselling allows your property to target guests who have already booked a trip to your hotel, and expand revenue even after the sale is already made. These guests are highly likely to buy from you and are 100% free to market to with specialized offers; there's no cost of acquisition because this customer has already become a future guest.
Successful upselling is a win-win for the hotel and the guest – but only when the offer matches the guest profile. Offering a family vacation package to a business traveler won't resonate. This is where personalization comes in and it pays to work with a specialist provider like Nor1. Upsell software can send optimized pre-arrival emails that suggest deals and services specific to the customer profile they can add on with one simple click. At set intervals along the guest journey, tools like Nor1 automatically sends out personalized messages promoting room upgrades and other services three to five days before arrival. It's a powerful way to encourage discovery about your property and suggest items for a guest to add to their stay.