Upselling Tactics: Dynamic Pricing, Diverse Offers and Personalization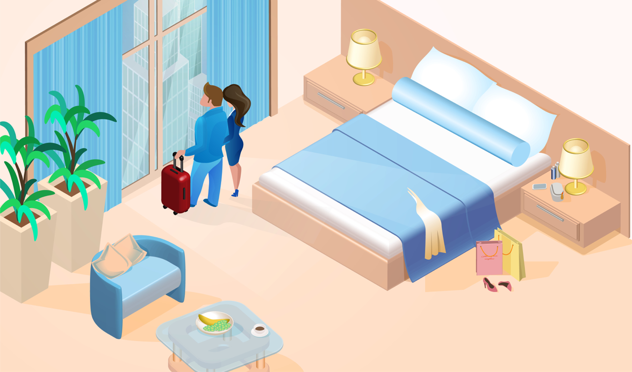 We've all experienced upselling examples in retail and restaurants. Hotel upselling isn't quite as obvious as that retail manager bringing you another pair of denim to go with that t-shirt and it shouldn't be. Experienced hoteliers that use the right upsell software and deploy effective techniques rarely get detected and usually get thanked by guests.
In its simplest form, upselling is about making more from your existing customers by offering them related products. E-commerce is famous for this. Think about browsing running shoes product pages on Amazon where they recommend additional products that meet a customer's needs like a pair of socks. Upselling is more than a sales technique that increases average order value (or shopping cart size), it's about cross-selling and bundling product recommendations that customers are likely to want. You're doing them a service while making more money - it's a win win.
Why is upselling so profitable? Because servicing existing customers is much cheaper than finding new customers and therefore by increasing customer lifetime value much of the growth flows through to your bottom line.
Imagine a situation when booking your room it cost $100/night for an upgrade which was over your budget range. What if the hotel has an upgrade available that they can give you at zero cost for an additional $50 per night. You got a sweet deal on the upgrade so you feel great and the hotel gets $50 incremental profit per night while freeing up a cheaper room that is more likely to be booked at the last minute.
Ancillary services have been estimated to be a $28 billion opportunity for hotels. Add-on services and tailored travel experiences are a unique opportunity for hotel owners to increase revenue by delivering relevant offers that often increase guest satisfaction scores. Sometimes we upsell room upgrades or a more expensive version of the product they already have and other times we upsell additional services to meet customer needs.
Upsell software like Nor1 encourages guests to spend more by offering valuable services at the right moment, to the right guest, for the right price. Upselling, when done properly, results in more incremental revenue and better guest experience. It's a win-win for the hotel and the guest when upselling is successful. This isn't always the case though. Imagine offering a bachelorette brunch package to newlyweds - you are unlikely to make any incremental revenue and definitely aren't improving the experience of those newlyweds on property. This is where personalization comes in and it pays to work with a specialist provider like Nor1.
How does upsell software perfectly time a tailored offer to the right guest? Here's how to drive incremental revenue by implementing upsell software at your hotel.
Upselling Examples in Hospitality
Upselling as a general business practice encourages a customer to purchase something additional to their original product or service in the same selling interaction. Upsell software encourages guests to spend more before they arrive, segmenting guests intelligently to offer personalized offers at a time that's right for each individual. The result is higher ADR and often even results in higher occupancy. When used as part of your hotel's overall revenue management strategy, Nor1 and other upsell tools lead to increased incremental spend per guest.
Upsell software provides guests with a way to design their stay, setting expectations before arrival. Nor1 sends optimized pre-arrival emails that give guests the opportunity to add deals and services they want with one simple click. The tool uses a timeline to serve up messages at the best time in the marketing sequence before and during the guest's stay. At set intervals along the guest journey, it automatically sends out personalized messages promoting room upgrades and other ancillary services three to five days before arrival. By enabling guests to share their needs and feel inspired by what the hotel offers, the hotel operations team is able to anticipate special requests ahead of time.
This level of information adds up to a more personalized guest experience, which guests expect – and are even willing to pay extra for. A Google Traveler Study found "36% (over 1 in 3) would pay more for more tailored information and experiences." The beauty of upsell software is that it segments customers around data points like length of stay, IP address, interactions with previous campaigns, and job title to serve up offers that might meet their travel goals. Then, the software uses localized language, compelling marketing copy, and high-quality imagery to entice the guest to build their own experience.
The final piece to successful upselling is matching the right offer at the right price. Upsell software can sell the benefits of each product and convince guests what's in it for them to complete the purchase without needing your front desk staff to be pushy and risk overselling which nobody wants right when they've spent money on a hotel room. The smart segmentation of Nor1 means your pricing matches with the right guest automatically which leads to higher ROIs relative to generic bulk offers.
Upselling and Crossing-Selling Trends
The world of hotel tech moves fast, and upsell software is no different. Personalization, dynamic pricing, and service offerings are among the biggest trends in the upsell space.
Personalization will continue to be on-trend for hotel upselling in the coming years. It's an essential part of making an upsell successful: the right offer to the right time to the right guest should be the mantra of any upsell vendor. We predict that experiences will get even more hyper-targeted, as customer-facing technology like in-room tablets gives hotels a new way to tailor guest offerings.
Dynamic pricing is a newer feature within the Upsell Software category but has been used in general revenue management systems for decades to maximize revenue and profitability. Dynamic pricing gives hotel owners a way to maximize revenue potential and takes optimization one step further which is a huge advantage at any time but especially when moving into an economic downturn. Dynamic pricing allows revenue managers to take into account incremental revenue per guest. Future upsell software iterations will integrate with pricing intelligence to power up upsell revenue even more and hoteliers shouldn't settle for upsell systems without the proper integrations.
And, lastly, we're seeing increased diversity in what hoteliers are offering as ancillary products. The classic room upgrade or in-house amenities that get served up as upsell offers are staples of any great pre-arrival outreach. But, high-margin deals are starting to mix with highly-emotional offers: things like being able to turn down housekeeping in exchange for loyalty points, a day pass to local coworking offices or join in a hyper-local food tour experience. The future of upselling will bring out-of-the-box, creative offers to keep repeat guests engaged, generate the pre-arrival halo effect, and differentiate a property from its competition.
Key Integrations to Use With Upsell Software
Upsell software works best when it connects with your PMS, channel manager, and with OTAs. Data from your property management system is necessary to inform the upsell software tool's segmentation, using reservation data in order to work effectively. If your PMS doesn't sync well with an upsell tool, a good channel manager tool can replace the PMS. And, to make sure you generate revenue from the OTA bookers, it's important to connect your OTA and upsell software.
Upsell software comes with many bells and whistles. Features include:
PMS integration: connect with your OTA, PMS, or channel manager.

GDPR compliance: meet EU data privacy regulations.

A customizable CMS: make sure your team update, customize and test offers in real-time.

Flexibility and ease-of-use across devices: make it easy for guests to redeem offers on any device.

Email automation: automate offer, redemption and confirmation emails.

Real-time reporting: analytics and reporting to show you how to improve over time.

Exclusion lists: have the ability to exclude guests from receiving an offering.

Multi-language support: communicate with guests from all over the world.
When shopping for an upsell software tool, find out what their business model is. Some will be commission model with no up-front costs, earning their contribution based on performance. Others will be fixed-fee with uncapped ROI potential. Ask for a free trial if you're not sure about how the tool will work for your property.
Ask each vendor what the deal conversion they expect to see for your specific property. A good upsell provider is data-driven and laser-focused to drive conversion. Ask how other similar hotels perform: What are the best-selling deals today? How quickly can the tool be live? Find out if the vendor can provide tips and if they will help you whenever needed.
On a technical level, learn what PMS each upsell tool connects with, and how. How much will it cost you as the hotel, as well as your PMS provider? What does the company do to ensure high conversion? You're speaking to specialists in upselling, make sure you give them a run for their money. A good company will love your tough questions!
For more on hotel upsell software, read our buyer's guide to learn about different vendors, pricing models, and success metrics.