How 4 Unique Hotels Optimized Their Operations with Preno
By Hotel Tech Report
Last updated January 26, 2022
6 min read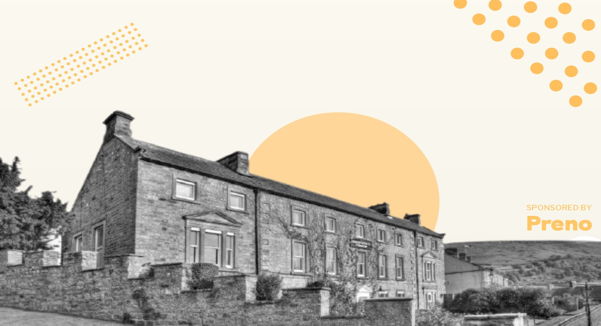 Are you struggling to decide whether to implement a new property management system at your hotel? Choosing technology for your hotel is a big decision. That's especially true when selecting a hotel management system.
In this article, you'll hear about several unique properties that leveraged a new hotel management system to grow occupancy rates and save hours of time per day through automation.
All four hotels profiled in this article made impressive gains in booking rates and productivity after implementing Preno; a powerful property management system designed for independent hoteliers.
Preno's software is packed with user-friendly features, including automation that frees up time and a channel manager that seamlessly connects hotels to various distribution channels (including Booking.com and Expedia). In addition, Preno's integration with accounting software Xero can save up to an hour per day of manual entry and payment processing, which Australian hotel Change Overnight used to save their team a significant amount of busy work every day.
By the end of this article, you can feel confident taking the leap to a new property management system after hearing the success stories of these four unique independent hotels using Preno.
Tongariro Crossing Lodge Achieved 75% Occupancy, Less Fraud, and a Better Guest Experience
Set near New Zealand's iconic Tongariro National Park, a 4-hour drive from both Wellington and Auckland, Tongariro Crossing Lodge has been a favorite place to stay since the 1960s. The property was originally built as a ski lodge, complete with bunk rooms and shared bathrooms, but it has since been upgraded to feature six private suites. In 2016 Marina and Louis van Dyk bought the property as their first venture into hospitality. They needed to quickly learn how to not only deliver great guest experiences, but also handle business aspects like accounting, revenue management, and distribution.
The van Dyks chose to use Preno for their property management system, and from the start they found the software to be very user-friendly. Thanks to several time-saving features of Preno, the van Dyks were able to boost Tongariro Crossing Lodge's occupancy from 35% to 75%.
Key features of Preno that helped Tongariro Crossing Lodge grow their occupancy rates to 75%:
Mobile access: Since the van Dyks can use Preno on their smartphones, they can now interact with their PMS from anywhere, at any time - even if they're on holiday. Previously, if a guest called to make a reservation, Marina or Louis would need to put the guest on hold (or call them back) until they could return to their desk. Sometimes a guest would lose interest or find another property during that time since it wasn't an ideal experience. Now, with Preno, the van Dyks can book reservations and accept payment entirely on mobile, which helps them deliver a better guest experience and secure more reservations.
Validating credit cards: Any hospitality business is at risk of fraud, especially when it's easy for people to make reservations online. With Preno, the van Dyks can enjoy peace of mind that they won't get scammed or end up with a booking for which they can't collect payment. Preno automatically validates every credit card on every reservation immediately after the reservations are booked, so that if a card is invalid or fraudulent, the fraudulent reservation can be canceled right away and free up room nights for valid reservations. The van Dyks report that Preno has already flagged several invalid cards and saved them over $600 in fraudulent reservations.
Booking management and rules: Preno lets the van Dyks maximize inventory at Tongariro Crossing Lodge by allowing them to easily place strategic restrictions, like closed-to-arrival, closed-to-departure, or minimum stay requirements, during high season and on public holidays when demand is high.These restrictions ensure that reservations booked over those high-demand dates have an ideal stay pattern to maximize revenue and occupancy rates.
Automation: Tongariro Crossing Lodge is known for both its famous bread and friendly guest service, and the automated features that Preno offers; allowing the van Dyks time to focus on building relationships with guests, while the software automates tasks in the background. For Tongariro Crossing Lodge, Preno's integration with Stripe is key - it eliminates the need to input and charge credit cards manually and makes reconciling payments much faster. Preno also builds guest profiles that make it easy to honor special rates for return guests and keep track of their contact details (and other special details such as favourite coffee).
Overall, these features enabled the van Dyks to achieve higher occupancy rates, reduce the risk of fraud, and spend more time with their guests instead of handling repetitive back-office tasks as they were previously.
Owls Nest Motel Grew Bookings by 14+ per Week with Preno's Channel Manager
The charming Owls Nest Motel in Piopio, New Zealand is known for its comfortable accommodation and adjacent restaurant, ​​the Night Owl Bar & Eatery. Many guests pop in for a night or longer on their way to or from the region's stunning natural attractions. Dee Ratima, the manager of the Owls Nest, had used Preno for several months before opting into a trial of Preno's new channel manager, and she swiftly noticed not only an uptick in bookings after using the channel manager, but her back-office operations became significantly more efficient too.
Before using Preno's channel manager, Dee managed the Owls Nest Motel's presence on the OTAs manually. She spent at least one hour each day updating prices and availability on the OTAs, and she also had to enter OTA reservations into Preno as they came in.
Preno's channel manager yielded a few exciting results for Owls Nest Motel:
Time savings with automatic rate updates: Preno's channel manager eliminates the need for any manual pricing or inventory updates on the OTAs, and it also enters OTA reservations into Preno's property management system automatically. This automation saves Dee at least an hour of time each day!
More opportunities to generate bookings with real-time availability: Before using Preno's channel manager, Dee could not open last-minute availability on the OTAs because the risk of getting an overbooking was too great. Now, with the channel manager syncing availability across all OTAs automatically, Dee can keep last-minute availability open and rest easy knowing that the risk of overbookings is minimal. With real-time rates and availability published on the channels, Dee has noticed two or three additional reservations booked per day!
More efficient operations and lower risk of human error: With Preno handling the busy work of updating rates and inventory counts on the OTAs and inputting reservation details, Dee can focus her time on her guests. Furthermore, since Dee no longer needs to copy and paste reservation info or rates on the OTAs, the risk of typos or accidentally forgetting to click "save" is gone.
In short, not only is Dee saving at least seven hours of time each week by using Preno's channel manager, the Owls Nest Motel is getting at least 14 incremental bookings per week thanks to Preno's real-time synchronization with OTAs.
The Burgoyne Saved 60 Hours Per Month With Preno's Autopilot Software
Although The Burgoyne, perched on the edge of Britain's Yorkshire Dales National Park, was built in 1783, the property has seamlessly adopted 21st-century technology by choosing Preno as their property management system after Ian Hewitt acquired the property in 2018. When you're taking a stroll around the property's bucolic grounds or admiring its Georgian architecture, you would have no idea that The Burgoyne's operations are powered by cutting-edge technology - unless you spot the electric vehicle chargers, perhaps.
Prior to implementing Preno, much of The Burgoyne's back-office work was manual, like inputting credit card information or guest contact info. With Preno's automation tools, the staff at The Burgoyne were able to eliminate 60 hours of manual admin every month. On a daily basis, the staff would spend about one hour manually copying and pasting credit card information from OTA extranets into their payment processor, and an additional hour sending emails to guests - with Preno, both of these tasks are automated. Preno integrates payment details from the OTAs directly, and its automated email options allow The Burgoyne to send customized messages to guests in an efficient way. The staff now have more time to craft memorable guest experiences at this historic property.
Tasmania's First Social Enterprise Hotel Saved 3+ Hours Per Day on Administrative Tasks
Change Overnight, a hip boutique hotel in Tasmania, provides guests with both a place to stay and a way to give back. This innovative hotel concept partners with nine local and international charities; after booking, guests can choose which charity they'd like to support with a donation. Change Overnight has made incredible contributions since its inception, including donating over 12,000 breakfasts to children in an orphanage.
In order for Adelaide O'byrne, Change Overnight's manager, to carve out time to support the property's charitable mission, she relies on Preno to do some of the heavy lifting behind the scenes. Since implementing Preno, Adelaide's team has saved several hours per day on manual tasks. Prior to the implementation, the Change Overnight team had to input all reservation and payment details manually, which took at least two hours per day. Preno eliminates the need for these manual steps because reservations flow into the system automatically. In addition, Preno's integration with Xero allows Adelaide's team to streamline their accounting processes, saving at least an additional hour per day. In addition to the time savings, Adelaide can easily advertise her property on additional booking channels with Preno, so that more guests have the opportunity to stay at the property and give back.
Ready to Automate Your Hotel Operations Like These Properties?
Whether your property is in Australia, Europe, or anywhere else, you may be faced with challenges like low occupancy, fraudulent bookings, too much time spent manually entering reservation information, or performing inefficient, daily updates on Booking.com or Expedia. Preno addresses these specific needs of independent hoteliers.
The system is designed to be a time-saver; not only do its automated features free up time by inputting reservation information or updating OTAs for you, but its interface is easy to use, so you don't need to dedicate hours and hours learning how it works. While these automated tools help you run your hotel on autopilot - the software is packed with features like customizable email templates that help ensure you can stay in control of the personal touch you provide along each step of the guest journey.
If you want to increase your occupancy rate, decrease the hours spent on busy work, reduce the risk of fraud and manual errors, and boost guest satisfaction and review scores, Preno can help you move the needle on all of these metrics.
This content was created collaboratively by Preno and Hotel Tech Report.