Vacation Rental Software vs. Hotel Software (What's the Difference?)
By Hotel Tech Report
Last updated January 26, 2022
5 min read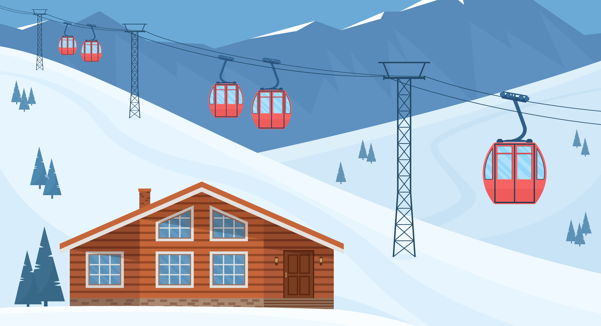 'Hotel tech' has been a catchall for the various segments of hospitality. It's even in our name: Hotel Tech Report, where we distinguish between property types as a means of connecting hospitality professionals to the best software for their property.
In a recent session on the future of property management software at HomeAway's RezFest, the conversation around the trajectory of vacation rental technology highlighted how the needs of the industry diverge sufficiently from hotels to merit its own category. In comments reported by PhocusWire's Jill Menze, one solution provider preferred the term "vacation rental software" to reflect these divergent needs:
"The answer is simple: We aren't property management software companies," says Vinny Dicarlo, chief operations officer at Ciirus Vacation Rental Software. "We're using the concept of 'property management' based on what hotels or long-term rentals were doing. We should change the term; it should be vacation rental software."
Vacation rental websites and hotel booking sites are converging as is the software used by each segment of the industry. Indeed, many of the technology solutions overlap between these two segments of hospitality -- but there are some critical distinctions. With this view in mind, what exactly is the difference between vacation rental technology and hotel technology?
Hotel Management vs. Vacation Rental Management
To understand how technologies differ, we first need to understand how the products themselves differ:
| | |
| --- | --- |
| Hotels | Vacation rentals |
| Hotels priced per room | Vacation rentals priced per unit |
| Multiple room types, bookable individually or as a block | One room type per booking (either shared room, private room, or whole home) |
| Leans towards standardized | Leans towards individualized |
| Large databases of previous customers | Small (or non-existent) databases |
| Amenities may be extra | Amenities usually included |
| Upsells common | Upsells rare |
| Highly collaborative staff, large teams | Less staff, small teams |
| Ongoing recruitment of new staff | Employee light |
| On-site amenities require software | No on-site amenities to manage via software |
| In-house housekeeping and maintenance | Mix of in-house and third-party (depending on size of property manager) |
| GDS for broad distribution, plus direct booking | Specialized booking channels for short-term rentals, direct booking less frequent |
| Loyalty/CRM across properties | Loyalty/CRM limited to vacation rental management company brand |
| More guests; more complex reputation management | Fewer guests; increased importance of quality of reviews |
Vacation Rental Management 'Jobs to Be Done'
Efficient operations matter to vacation rental profitability. Systemized operations keep the rental in top-shape for each new booking, with automations and checklists helping to maintain a consistent guest experience.
Since most vacation rentals are whole homes, there are far more things to manage when making a vacation rental "guest ready" than with a standard hotel room. The size of checklists is much longer, as is the list of items that need to be checked and potential maintained regularly: individual hotel rooms rarely have hot water heaters, while most vacation rentals do, for example. The average vacation rental requires more operational finesse. Given this complexity, vacation rentals have far different needs for their property management software when compared to hotels.
Other areas that vacation rental software must distinguish itself from standard hotel technology:
Integration with other services. From third party cleaning services to maintenance and repairs, good vacation rental software facilitates the logistics of managing many vendors in one place. Also: must work reliably with various smart home devices for remote management.

Guest communications. Constant and consistent guest communications is essential for vacation rentals. Whether pre-booking or for an emergency during a stay, 24/7 support via multiple communications channels is different for vacation rentals than hotels. Intelligent routing and AI-driven support help property managers be more responsive to guest communications.

Check-in/check-out management. Without a front desk to welcome guests, there has to be a process in place for key/code management, welcome packet, and overall welcome. Proper vacation rental software makes this happen.

Website and marketing. Direct booking is also a focus for vacation rentals; however, these sites often do better when fully integrated into a property's management software for seamless bookings and real-time calendar updates.

Mobile too. Works well on mobile, since many property managers are out in the field. On-the-go property management is typical so functionality cannot be limited.
There's also a lot of coordination between parties that are not stationed on-site, which creates the potential for lapses in communication that affect the guest directly. Whereas hotels have crews on property, vacation rentals often do not.
For example, what happens when the property manager forgets to tell the cleaners about an early check-in? The guest is frustrated, and, despite the team's best intentions, the property looks disorganized. Vacation rental software alleviates these issues through automation and functionality that enhance transparency across the vacation rental operation.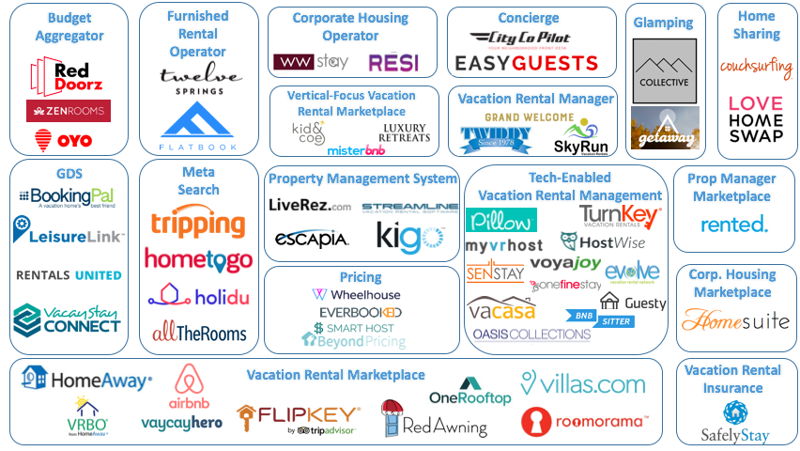 Pricing Software for Vacation Rentals
Hotels often have teams of revenue managers and data analysts; vacation rentals much less so. The most profitable property managers leverage tools, such as BeyondPricing, to accurately forecast the types of properties in the highest demand among a destination's key demographics. While hotels also use this type of data-driven dynamic pricing, vacation rentals have unique needs that require specialized pricing optimization and revenue management.
Since vacation rentals don't have many room types, revenue management is even more important. There's no making up lost revenue from a mispriced room; If unit is booked, it needs to be booked for the highest possible price. The only way to do this is to have dynamically priced inventory that accounts for both local availability and inbound demand.
Pricing optimization must also be as seamless and automated as possible. With fewer staff resources at vacation rentals, tools must be more automated than their hotel tech counterparts.
Short Term Rental Demand and Hotel Demand are Converging but NOT the Same
While demand data matters to both hotels and vacation rentals, it matters in different ways. For example, it's much harder to know how many vacation rentals may be in the pipeline for a given market. Property managers could look at total permits issued, and any limits imposed by the city. But some rentals may be incognito, so there's less understanding of how inventory will impact future pricing.
Another difference with demand data is which types of properties are popular with which demographics. As vacation rentals are less standardized as far as amenities, design, and guest experience, there are deeper nuances when it comes to demand data.
For example, if Chinese demand is increasing locally, it's important to not just work to gain visibility in local booking channels but also to tweak amenities during periods of high demand to accommodate traveler preferences. Data delivers these insights, especially for off-peak demand generation, says Dicarlo:
"It's all about Asia and working with a channel in that market. If I didn't have data, I'd assume Chinese people travel in summer, but they travel in February or March."
The way traveler data is aggregated is also quite different with vacation rentals, said HomeAway President John Kim in another session, as there's a different imperative for larger booking platforms to facilitate better use of data:
"We have to combine all data from travelers so we can build useful products in all of these environments and change quickly for interactions we haven't even yet seen."
The thread here is that the way data is captured, presented, and acted upon is different enough to merit standalone solutions for the vacation rental industry.
Agility Matters in the Growing Vacation Rental Industry
Freedom from legacy technology allows vacation rental software to be nimble and evolve alongside -- or even ahead of -- the growing industry. Old technology hinders progress, as hospitality operations mold to limitations rather than grow with innovations. Vacation rentals need the agility to integrate and build a software backbone that supports each unique operation. Ciirus' DiCarlo sees this ability to change as a core differentiator, saying:
"There have been hotels since day one. That industry is set in stone. To get them to change how they do business is very hard. [Vacation rental software has] the ability to change because we're not a 4,000-year-old industry or old technology. If we use data correctly, the way we do business isn't set in stone."
For property managers looking for the best vacation rental software, we'll continue to offer a comprehensive view into solutions targeted to this growing segment. In an industry challenged by change, candid insights into hospitality solutions foster transparency and encourage partners to serve such a dynamic industry better. Agility pays dividends in today's hospitality industry!
Browse honest reviews to find the ideal vacation rental software or hotel software for your property.