What is Hospitality? An In-Depth Look For Professionals
By Jordan Hollander
Last updated January 26, 2022
7 min read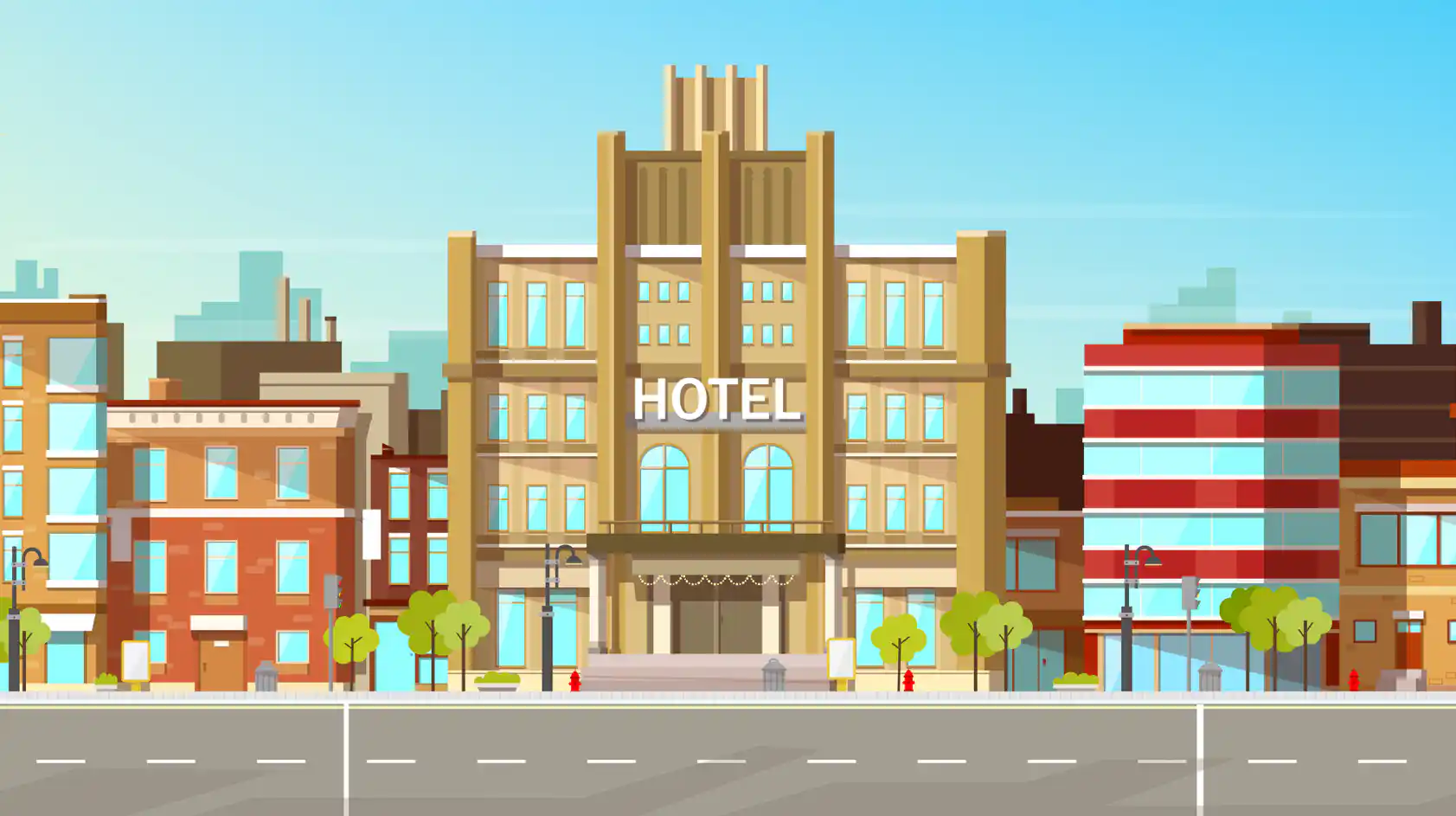 Have you ever thought about what hospitality means to you -- and how it applies in different areas of your life? What does hospitality mean at work? With family at home? In line at the grocery store? What about with friends out at dinner or your kid's soccer game? In many ways, hospitality is contextual; how exactly you exhibit it depends on the situation.
What it means to be 'hospitable' is fairly universal and cross-cultural: being friendly, warm, welcoming, and helpful to others, especially strangers. That last bit is why hospitality remains important after all these years: it comes down to basic human interactions of being genuine, generous and sincere. When practiced every day, hospitality leads to a deeper sense of connection and belonging with the people around us -- and also happens to have immense health benefits, such as reducing stress and protection from illness.
One of the most challenging elements of hospitality is that it is simultaneously personal and universal. There are certain non-negotiables: warmth, humility, the ability to listen and solve problems. And then there's the spectrum of interpretations for each operation: casual vs formal, familiar vs distanced, laid-back vs luxury, convenience vs cost. As we'll see, it's this blend of generalized expectations and personal preferences that define the industry today. 
What is Hospitality? Expert (and Dictionary) Definitions
As an industry, the hospitality industry was born out of casual arrangements between locals and weary travelers looking for a safe place to rest their horses and lay their heads. Back then, the definition of hospitality usually meant  basic meal and some ale. These casual stays then evolved to become more than just a place to stay. Serving an increasingly-mobile class of merchants, nobles, scholars, and priests, the hospitality industry was born.
The word hospitality evolved from the Latin hospitalitis, which referred to the relationship between guest and host, as it took its root from hospes, the word for host, guest, stranger, or visitor. Thus hospitality is the act of welcoming guests or strangers (Princeton) or "entertainment of guests or strangers without reward or with kind and generous liberality." (Webster Dictionary).
As a human-centered philosophy, hospitality has been infused in most major religions and cultures. The ancient Greek concept of Xenia refers to the guest-host relationship in "which human beings demonstrate their virtue or piety by extending hospitality to a humble stranger." The New Testament promotes the virtues of hospitality, in which locals generously take in travelling Christians unable to find safe places to sleep, while Hinduism features a principle of the "guest is God. "
So how does that guest-centric history relate to the way that today's titans approach hospitality? What does hospitality really mean to those at the top of the industry?
Hospitality is about trust and empowering staff, first and foremost.
Restaurateur Danny Meyer, who recently announced a partnership with Hyatt's newest brand Caption, centers his philosophy of "enlightened hospitality" on hiring great employees. The right staff translates directly into exceptional experiences, which is why employees are the most important stakeholder group, followed by guests, the community, suppliers, and investors.
Danny explains why in his book Setting the Table:  "The only way we can consistently earn raves, win repeat business, and develop bonds of loyalty with our guests is to ensure that our own team members feel jazzed about coming to work. Being jazzed is a combination of feeling motivated, enthusiastic, confident, proud, and at peace with the choice to work on our team." Of course, labor is a top struggle for hoteliers, so it's more important than ever to consider your working conditions and building a culture that retains top talent in order to deliver a great customer experience and in turn good hospitality.
Hospitality is about understanding technology's place in the modern hospitality mix
Hospitality legend Ian Schrager offers a simple explanation for the longevity of his brands, such as Morgans hotels: it's the product, not the technology, that defines the guest experience: "It's always about the product. It's not about the reservation system, or about all the other things that generic properties concern themselves with because they have nothing distinctive to offer. It's about the product." 
And that means using technology intentionally, he tells Skift: "Why can't we automate the execution in the hotel business, but bring back the amenities through the services and the visuals of food and beverage and the entertainment factor? Make it as efficient as possible so you can pass those savings on to the guests."
Hospitality is about touchpoints and micro-experiences that make each guest feel valued and at "home."
Ian Schrager distills this down into four words: "taking care of people," while Joie de Vivre founder, author and former head of hospitality at Airbnb Chip Conley sees the goal of hospitality as "turning strangers into friends," which is why he chose to call hotel staff "hosts" instead of hospitality managers.  For both industry pioneers it's clear that hospitality is about much more than a hotel room.
Bill Marriott echoes similar sentiments, saying: "This is what it's all about: Taking care of people, making them feel good when they're away from home, making them feel that they're appreciated and recognizing them. You can't do that with a computer. You can only do that with personal contact and that's what we talk about all the time — the importance of personal contact."
Hospitality is about building something greater than the sum of its parts
Hospitality is where warmth and genuine sincerity meet to create something greater than the sum of its parts. For each of the people quoted here, hospitality was a calling, a passion that not only became their life's work but inspired generations of hospitality professionals as well.
As Ian Schrager frames it, the secret to a great hotel is putting all of these pieces together, from design to technology to talent, in a way that "one plus one equals three." In a lot of ways, hospitality is similar to Hollywood, insofar as it's about motivating a diverse group of professionals to create something none of them could create on their own.
Liz Lambert, founder of Bunkhouse Group, calls it "magic" when a hotel becomes part of the fabric of a place, saying: "This is the trend that most hospitality companies are trying to figure out: How to create real experiences. There's no playbook for it. It's really about the creativity and shared passion of the group doing the work."
What Isn't Hospitality? Knowing the Difference
So what's the opposite of hospitality? Is it, as the thesaurus suggests, frostiness, unfriendliness, ungraciousness, coldness, abruptness? Yes, indeed. As isolated facets of the guest experience, calling someone by their first name is not hospitality. Neither is butchering their last name, avoiding eye contact while typing into a computer or asking "have you stayed with us before" to a loyal guest.
Hospitality also isn't a checklist, something to be completed with detached operational efficiency.
"It's remarkable to me how many businesses shine brightly when it comes to facing the tasks that emanate all the warmth of a cool fluorescent light."  -Danny Meyer
In other words, hospitality isn't the same thing as service. It's about knowing the difference between service and hospitality -- and delivering on both. Service is transactional (the tasks of running a hotel) while hospitality is genuine (the human element of running a hotel).
In Setting the Table, Danny Meyer underscores the importance of balancing both service and hospitality to deliver exceptional experiences: "understanding the distinction between service and hospitality has been at the foundation of our success. Service is the technical delivery of a product. Hospitality is how the delivery of that product makes its recipients feel. It takes both great service and great hospitality to rise to the top." With the recent rise of brands that see themselves more as tech companies delivering services rather than hospitality companies delivering experiences, such as Sonder and Lyric, there's a very real risk of conflating service delivery with true hospitality -- and potentially watering down the core principles that have been driving the industry for centuries.
One of the dangers of the commodification of the hotel industry (due to the stubborn price-based mentality exacerbated by online comparison shopping tools) is the equal commodification of the guest. When guests choose hotels mostly by price, it's easy to detach from the hospitality mindset and see guests simply as dollar signs contributing to KPIs in a spreadsheet.
What is Hospitality Management? Applying Concepts to the Profession
Many of the precepts underpinning hospitality management careers as a profession are based on the history of the industry, which stretches back to 15,000 B.C., the first documented instance of one tribe hosting another at the Lascaux caves in France.
In the late Middle Ages, as merchants like Marco Polo explored the Far East, Mongolia's Ghengis Khan developed a road system to move letters and goods through his massive territories, building thousands of resting places, known as "posthouses." These inns began to welcome merchants, scholars, messengers and other traveling elites, and hospitality began to flourish alongside global commerce.
By the late 1700s, the industrial revolution had accelerated the industry's growth across all major cities and trade routes, leading to an explosion of professional hotels in the 1800s. By the 1900s, luxury hotels arose to cater to the world's industrialists and the newly-rich capitalists, who began traveling in earnest as aviation facilitated global business travel, culminating in a major hotel boom starting in the 1980s that, in many respects, continues today.
In those last 150 years, the industry expanded from the core principles of hospitality -- welcoming guests with a friendly smile, a safe space, and a comfortable room -- to hotels targeting all types of guests what different amenities, service levels, and price points. The maturing of hotels meant that hotel management was now a bonafide profession, with global appeal, and supported by schools like the Ecole hoteliere de Lausanne (founded in 1893).
For those who aspired to manage hotels, it quickly became a requirement to learn about financial management, hotel marketing, and staff selection and training. Hotel management was now a real profession -- and a good one at that! 
What Are Examples of Hospitality?
Today, successful hospitality centers around understanding how to harness current technology to leverage trends and deliver hospitality consistently in the competitive service industry. For a framework, the latest tech trends in hospitality can be coupled with their corresponding hospitality traits.  A lot of these hospitality trend examples will be consistent across other segments of the hospitality business like theme parks, event planning, food service / caterers, cruise lines and other tourism industry professions.  All of these professions are ultimately designed to deliver positive experiences to guests and make everybody who walks through your doors feel like they're on the 'a list'.
Hospitality Example: Airbnb launches Airbnb Plus
Hospitality Trait: Anticipating guest needs.
As more travelers turn to professionally-managed short-term rentals, hotels must do an outstanding job at anticipating guest needs and showing the timeless value of on-premises hospitality. There are certain things that even a professional rental can't match: a warm smile and greeting of hotel staff, immediate help when you need it, and someone there to anticipate your needs.
Hospitality Example: Hilton launches digital check-in
Hospitality Trait: Using welcoming words and exuding warmth with the "10 and 5 rule."
The 10 and 5 rule says that staff should acknowledge and warmly smile to any guests within 10 feet, and make a sincere, audible greeting within 5 feet. Staff should strive for each interaction to create a genuine connection with guests; in a digital world, analog interactions carry more weight.
Hospitality Example: People skills...the #1 hospitality example
Hospitality Trait: Good communications skills -- especially listening.
As turnover rises and it becomes harder to hold onto talent, hotels must train staff on the power of micro-communications. Danny Meyer says "hospitality is a dialogue" which "requires listening...and following up with a thoughtful, gracious, appropriate response." Train your staff to provide prompt, responsive, and specific feedback rather than cold platitudes. For instance, rather than "we are sorry for any inconvenience" (which suggests that the guest may actually not be inconvenienced), the response would be: " I'm so sorry you can't take a shower. Maintenance will be up in 10 minutes. I'll follow up in 20 minutes to make sure that it's fixed."
Even as these trends rise and fall, the core principles remain constant. After all, the hospitality industry has been around for thousands of years. It's one of the world's oldest industries and remains a bright spot for cultural exchange, business development, and good, old-fashioned rest-and-relaxation.
Hospitality and hotel operations is a shared global language that has become a fundamental part of the shared human experience. Guests remember not just the standard service but the extraordinary hospitality that makes them feel welcome and appreciated. That's what it's all about!