You Don't Need to Be a Hilton to Have Digital Check-In
By Jordan Hollander
Last updated June 13, 2022
4 min read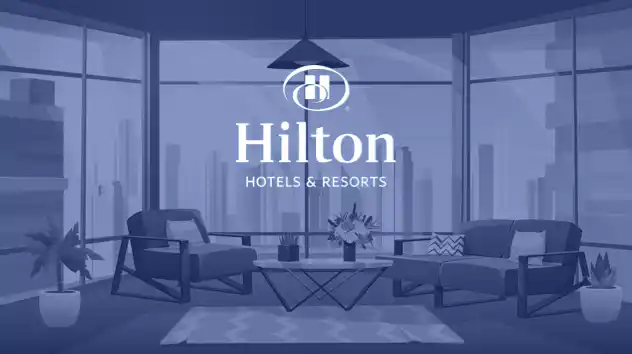 As an independent hotel, it's nearly impossible to access the cutting-edge hotel technology that big hotel brands use like Hilton Digital Check-in, right?
Wrong.
The major chains, traditionally, have invested millions of dollars in new technology that was historically too expensive or complicated for small brands or independent properties to implement. Notably, the Hilton contactless check-in project took years to roll out and required development of special mobile app functions. In fact, access to technology like reservation systems, distribution channels, and in-room entertainment used to be a big reason for hotels to join a chain in the first place, although it often means sacrificing up to 5% of revenue in franchising fees. 
Today, the tide is turning, and innovative companies like ASSA ABLOY Global Solutions are enabling hotels of all sizes to add 21st-century tech that was previously out of reach. By leveraging the right technology partners, independent hotels can create their own version of Hilton digital check-in.
Why is Keyless Entry Important?
If you ever feel like your smartphone is an extension of your arm, you're not alone. More and more, people use smartphones for everything from shopping to banking. Even while traveling, a smartphone is the go-to device not only for photography and social media, but also for boarding a plane with the growing popularity of mobile boarding passes. Guests already have their phones in their hands when they arrive at a hotel, so hotels can easily make their properties more mobile-friendly with initiatives like mobile pay and keyless entry.
Since mobile pay is a bit more complicated to implement - and people are still getting accustomed to the idea of doing away with physical credit cards - keyless entry is the best option for hotels seeking to incorporate mobile technology into their day-to-day operations. But the idea of digital check-in doesn't just sound cool, it actually leads to an average increase of 7% in guest satisfaction scores. While guest satisfaction scores decrease by 50% when there's a 5-minute wait at check-in, keyless entry allows guests to skip the line, check-in digitally and gain access to their room in seconds. Years ago, this type of technology would have only been accessible to franchisees associated with the big chains like Hilton, but this technology is exactly what vendors like ASSA ABLOY Global Solutions can offer to independent properties.
As keyless entry grows in popularity, travelers specifically seek out hotels that offer the feature. It seems that once a traveler has tried keyless entry, they don't want to go back to the old days of waiting in line to receive a key card. 46% of travelers say a mobile key solution is an important on-property feature for them, and 49% of travelers say "their hotel selection is influenced by high-tech features in the hotel room, i.e., mobile key," which shows that keyless entry isn't just a gimmick.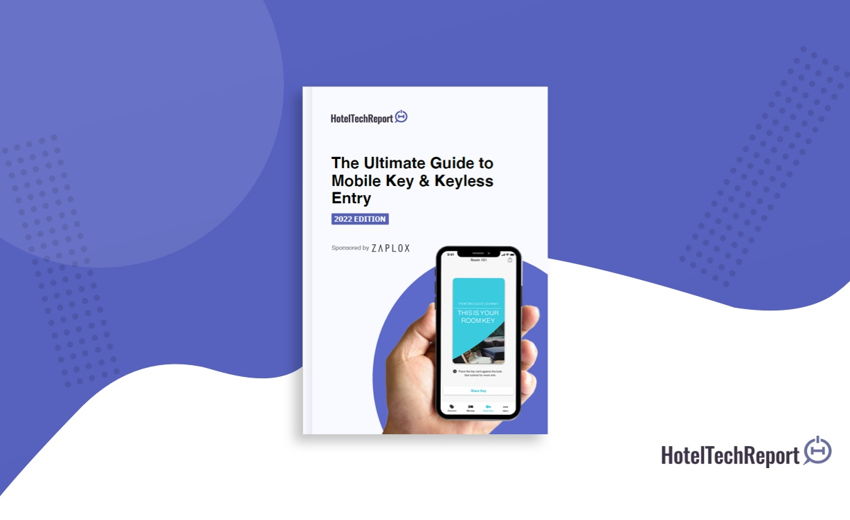 Hilton's Connected Room: The Push For High-Tech Hospitality
We know that Hilton digital contactless check-in is a hit among travelers, so the hotel brand is now focusing on even more ways to bring technology into the guestroom. Mobile won't just open doors anymore, it will provide a slew of features and services at the tap of a finger. Hilton's new Connected Room initiative aims to offer temperature controls, a TV remote, and access to media streaming services through the Hilton HHonors app.
As Hilton develops their HHonors app further, the company must be sure to offer such compelling features in the app that travelers will find it useful enough to actually download it. In general, people are reluctant to download apps that won't deliver much utility - especially hotel apps, which a traveler might use just once. Hilton's HHonors app offers the benefit of functionality in all Hilton properties across their portfolio of brands, so a frequent traveler who always stays at Hilton-branded properties could be using the HHonors app on a regular basis as they travel around the world, making it a highly used tool.
Hilton's Crown Jewel: Digital Check-In
The digital check-in functionality is certainly a compelling reason for travelers to download the HHonors app. Starting at 6:00am on the day prior to arrival, travelers can complete the Hilton digital check-in process. The app prompts you to specify your arrival time, then it allows you to browse a digital floor plan of the hotel and choose your room. For guests who prefer a certain floor or location, this feature is quite handy, and Hilton surveyed nearly 40 million HHonors members to determine that guests do indeed want control over room choice.
In addition to digital check-in and a mobile key, the HHonors app offers a host of other features. Within the app, guests can purchase upgrades, make special requests, and even check out digitally at the end of their stay. For hotels, the app can bring incremental revenue through paid upgrades to deluxe rooms or suites, and it even streamlines the often hectic check-out process.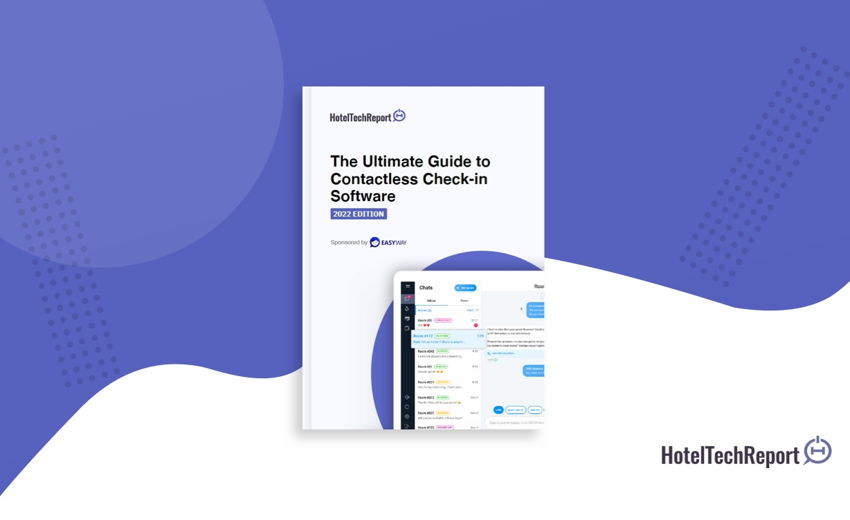 How to Bring Digital Check-In to Your Hotel
As a boutique or independent hotelier reading this article, you may be wondering if digital check-in is even relevant for your property. Hotels without the resources and support of a brand might not have the time, money, or manpower necessary to invest in a digital check-in solution, and even the development of a custom app can cost tens of thousands of dollars. How can independent hotels offer cutting-edge technology similar to what travelers would expect from branded property?
The guest technology sector of the hotel industry is fast-growing and innovative, with new startup companies and forward-thinking products popping up frequently. ASSA ABLOY Global Solutions is one such company providing digital check-in solutions for hotels of all sizes, including independent hotels and small regional brands (as well as working with the large ones like Hilton). In Stockholm, the Scandinavian regional chain Nordic Choice Hotels has implemented ASSA ABLOY Global Solutions' digital check-in product at six of their properties. Without the need for expensive technology or even replacing their existing RFID locks, this prestigious hotel group added digital key access to all of their guestrooms.
While the big brands like Hilton might receive lots of press about digital check-in and advances in guestroom technology, these solutions are indeed within the reach of independent hotels given innovations such as: adding keyless without replacing your existing door locks, hardware leasing and the declining cost of software. In fact, independent hotels that adopt new technology, such as mobile room keys, may find that their staff will have more time to dedicate to providing exceptional guest service with a more streamlined check-in and check-out process. With high-tech solutions from companies like ASSA ABLOY Global Solutions, independent hotels can deliver a one-of-a-kind experience and offer the technology that guests crave.