HT SCORE
75 out of 100
Hotel Tech Score is a composite ranking comprising of key signals such as: user satisfaction, review quantity, review recency, and vendor submitted information to help buyers better understand their products.
Learn more
Reviews Summary
Ranked #13 out of 54 in Upselling Software
Verified Customer Support
DigitalGuest's customer support processes haven't yet been verified by Hotel Tech Report.
Learn more
DigitalGuest Overview
DigitalGuest enables you to share valuable information with your guests and increase your revenue from existing customers through our digital platform. Our system will take your hospitality to the next level through personalized upselling, unique guest insights, digital room service and online communication with your guests. Read more at digitalguest.com
About DigitalGuest
Founded in 2018 | Headquarters in Aarhus Denmark | 18 employees
A powerful guest experience platform accommodating your entire guest journey, from pre-stay to post-stay, in one web app.
DigitalGuest Mobile Ordering
Mobile Ordering & Room Service
Make your room service menu available on your guests own smartphone
Pros & Cons
98% recommend
Expert Q&A and Partner Recommendations
DigitalGuest Alternatives
Upselling Software
The commission-free and personalised pre-stay upsell platform for hotel groups to maximise profit and enhance the guest experience.

Upselling Software
Messaging based upselling to generate more revenue by EasyWay.

Upselling Software
Upsell - increase revenue with a personal touch
View DigitalGuest alternatives
Find the perfect fit
Want to find out if DigitalGuest is the best fit for your hotel?
Take the Quiz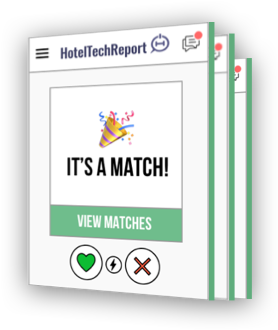 GETTING STARTED
Download the 2021 Upselling Software buyer's guide
Free download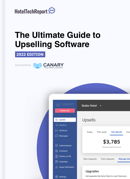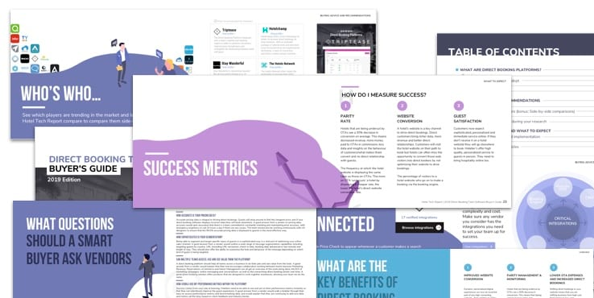 MARKETS SERVED
Central America
Antarctica
Oceania
North America
South America
Europe
Asia Pacific
Middle East
Africa
VERIFIED MARKETS
Denmark
Sweden
Norway
Austria
Mexico
Low review volume alert
This vendor is 79% below the category average..
Declining share of voice
This vendor has fewer recent reviews than average compared to other top Upselling Software providers. It is advised that you ask for recent references before proceeding.
DigitalGuest Review:
Excellent!
Receptionssouschef from Airport/Conference Hotels in Køge (Denmark)
What do you like most?
We get important information out to our guests, in a user-friendly way. It is easy to set up and the site has a modern look. We can now send PUSH messages out to guests in-house, where we used to have to ...
What do you dislike or think could be improved?
Personally, we could use that buttons on pages could refer to other pages - so that guests can jump around more easily between the different pages.
DigitalGuest Review:
Easy communication
Marketing coordinator from Resorts in (Sweden)
What do you like most?
With this product are we able to connect with our guests in a smooth way. Both pre arrival, during their stay and after departure. It makes it possible to be more flexible and we can be more certain th...
What do you dislike or think could be improved?
It could be more flexible about when the pre-arrival mail is sent. Guest with late bookings do not get any information by mail (only three days before arrival). We cannot see which guest got the informati...
DigitalGuest Review:
The perfect in-stay platform!
Booking- & Front Office Manager from City Center Hotels in Aarhus (Denmark)
What do you like most?
We have used DigitalGuest for four years now, and I am sure DG has helped us improving our information-flow. We can update all informations with only a few "clicks". As a hotel-chain focusing on sustaina...
What do you dislike or think could be improved?
In general we are really happy with the product as it is. In the future we would like to have the opportunity to divide our guests into segments, so we can share relevant information with our business seg...
DigitalGuest Review:
Here to stay!
Hotel Manager from Resorts in Kongens Lyngby (Denmark)
What do you like most?
- Automatic and quick information for our guests before arrival. - Great upsale opportunities - Easy to work with for all of our staff.
What do you dislike or think could be improved?
Nothing really - updates are coming every month, so I do not see any signs of things, that you guys could do any better, at the moment.
DigitalGuest Review:
Easy and effective guest relation
Revenue from Resorts in Vejle (Denmark)
What do you like most?
Easy platform to navigate. Quick set up. No down time. Good customer support, easy to connect. Lovely designs for the guest to see
What do you dislike or think could be improved?
Connectivity to pms - Spectra systems. Key app, to be able so send a guest the key/room number before c/i.
DigitalGuest Review:
Amazing Solution!
CEO from Boutiques in Bacalar (Mexico)
What do you like most?
- Amazingly user-friendly for setup & for the final consumer - Integrates with PMS's to automatically get guests information - One (If not the best) apps that I found for upselling, guest communication...
What do you dislike or think could be improved?
The only thing I can think off is being able to add employees without contacting support, but it's not a big deal.
Freemium (hotel can trial for free)
30 day trial
Monthly subscription (/room/month)
Less than $3/room/month
Property Management Systems
An innovative hospitality management cloud that empowers the modern hotelier to improve performance, maximize revenue, and provide remarkable guest experiences.
Property Management Systems
Clock PMS+ powers all aspects of modern-day hotel operations and provides the digital hospitality that guests demand. Streamline your business' technology, digitally engage and amaze your guests with touchless services and maximise profits using Clock PMS+!
Property Management Systems
OPERA Hospitality Property Management Suite is a leading enterprise platform for hotel operations and distribution. It offers the comprehensive, next-generation capabilities hotels need to enhance guest experiences and improve operating efficiency.
View all (15 DigitalGuest Integrations)