6 Hotel Website Design Lessons From the Best eCommerce Companies
By Jordan Hollander
Last updated July 07, 2022
4 min read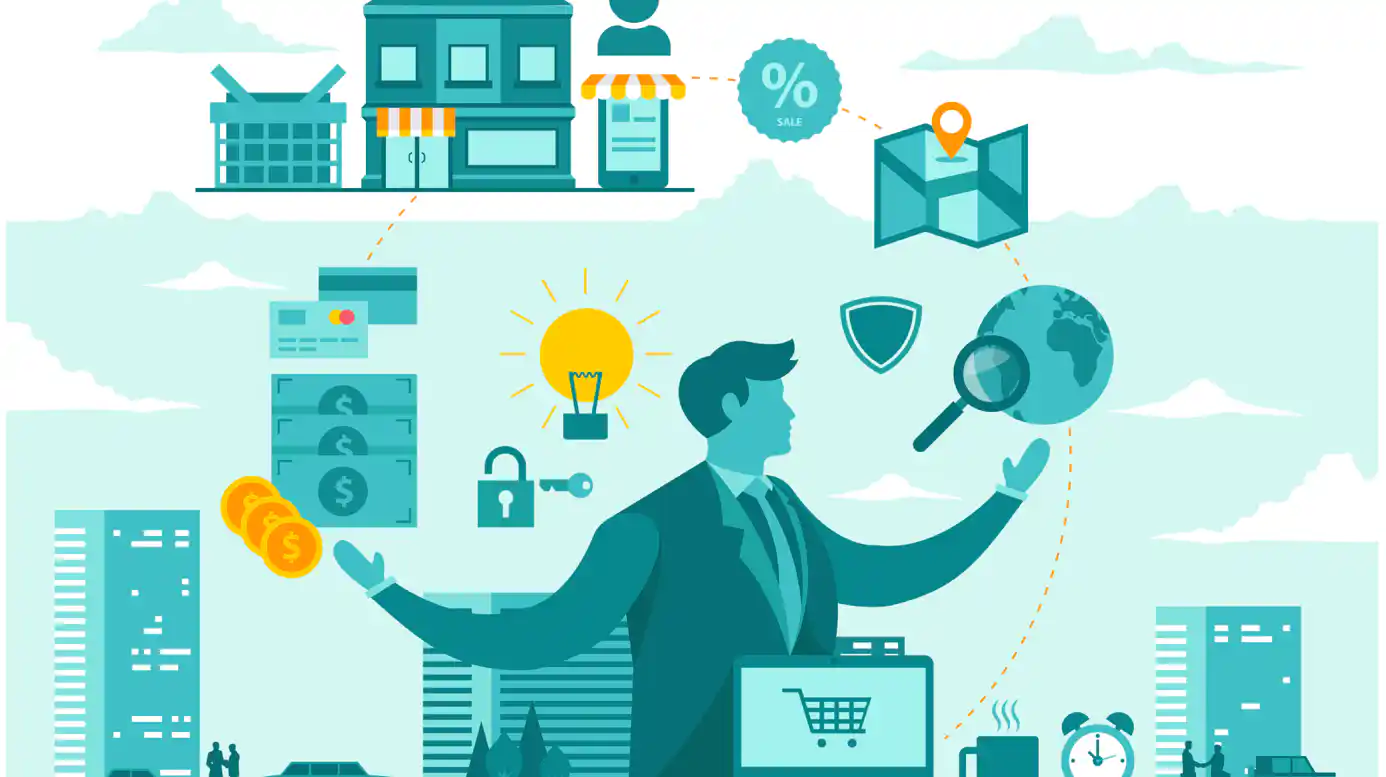 E-commerce companies have perfected the art and science of converting website visits into sales. Amazon, Zappos, and hotel booking sites (e.g. Expedia) have all optimized their sites, down to the color of the "buy now" button, to ensure casual browsers become active customers.
We've written previously about our 35 favorite hotel web designs but in this article, we're going to learn from outside the industry since the hotel industry can learn a thing or two from these e-commerce giants. While many of the small changes we make to hotel websites appear to be small, insignificant changes, the results speak for themselves. Simple copy updates and color schemes can increase revenue by double and triple percentage points.
Hoteliers seeking to improve revenue can draw from ecommerce web optimization lessons to update their website and booking experience accordingly.
Integrate FAQs within the booking experience
Guests love to ask for a room upgrade – before they've even seen where they're staying. Travelers are picky about their hotel rooms and have a lot of questions when seeking a place to stay.
The same is true for shoppers on e-commerce platforms, especially those looking for a specific piece of clothing. Roller-skating retailer, Roller Skate Nation, ran an experiment where they added a pro tip to their product pages adding, "when in doubt, size up – compensate for the extra room with an additional pair of socks." Turns out: it paid off, big-time. Checkouts shot up by 69%, and customer affinity grew as well.
The key takeaway: give guests all the information they need to make an informed purchase decision. When you know that guests are constantly asking for a certain piece of information, provide those details upfront on the website. For example, BookAssist client Buddha Bar Hotel in Prague provides extensive lists of their room amenities alongside detailed photos of their rooms. Things like the size of the room, type of showerhead, and brand of soap, and type of coffee available are all listed right up front in the booking process to make the purchase decision easy.
Hotels that want to take this one step further should consider adding their own 'pro tips' into the booking flow.  Add tips throughout the booking flow that help contextualize each room type. If you don't know this information intuitively head to your reputation management system like Revinate and TrustYou to do some in-depth research on your guests.  Let's say that your largest suite gets the highest reviews from business travellers who like that it is quiet during the day which is great for work. That's a great pro-tip you can add into the booking flow to entice business travellers that contextualized the room type even beyond the raw data like square footage and amenities.
Remove distractions from your hotel website
Retailer FSAstore.com is an e-commerce site that accepts payments from Flexible Spending Accounts (FSAs). In seeking to optimize their customer conversion rates, the site experimented with removing sub categories and other top-bar navigation from the landing page. FSAstore.com removed sub-categories from their homepage to try to help visitors focus on their featured products – those high-margin or best-selling products that needed to catch a customer's eye. That simple change led to an increase in revenue per visitor of 53.8%. Bottom line: fewer options leads to higher conversions.
When your hotel's webpage is frequently viewed by guests at the top of the purchase funnel – casual browsers – removing distractions is a key way to draw a visitor deeper into your site. Remove noise from your landing page and instead, lead visitors to focus on featured products, thereby completing a purchase at higher conversion rates.  Too often hotels like to be super unique in the way they layout their websites at the expense of confusing prospective bookers.
Sorrento's Grand Hotel Royal offers a great example of a clean, straightforward home page designed by BookAssist that promotes the destination's top products: wellness, a private beach, and their member's club. When a visitor enters the website, the menu items immediately funnel you into their offers, property information, and rooms and suites. As you think through your hotel's purchase funnel, recognize the steps on your webpage a visitor must take to complete a booking. Then, make that journey as short as possible.
Use a grid layout to showcase your available rooms
A website is more than just a shiny, virtual sales brochure. Of course, you need nice pictures and attractive design elements (more on that in a minute). But, the way your website looks can impact your sales on a psychological level. The more intuitive and easy to understand your hotel's website is, the better chance you'll convert viewers to bookings.
One A/B test performed by Smartwool and Blue Acorn tested two different formats for their content. The first was "unique and aesthetically pleasing." The control, conversely, used a straightforward grid layout. The results were surprising: "Despite how fantastic the SmartWool and Blue Acorn teams thought the control product page looked, a more uniform design turned out to be better for conversions." Repetitive image attributes, like the same size image laid out in rows and columns, enables users to scan quickly and efficiently find what they're seeking.
Design is only as good as the functionality it supports. The more uniform you can make your product and room type pages, the better chance you have of inducing a guest to checkout. Look to the rooms and suites page of Prague's Golden Crown Hotel to see how hotel web design and marketing agency BookAssist leverages a grid layout to market the property.
Experiment with call-to-action text
Call-to-action (CTA) buttons are low-hanging fruit that hoteliers often ignore. But, research shows that simple updates to your CTAs can result in a 16% increase in monthly revenue.
Key to writing a good CTA is giving a visitor an action to take. Instead of writing "reservations," change your booking button to say "reserve now." Experiment with A/B testing to see what language works best, especially if your site will be translated into different options. For example, Hotel Bastille Speria uses "book now" which can be translated easily by Google's translation plug-in.
Make booking as straightforward as possible
Just as your site should eliminate any distractions from getting to the booking page, the booking process needs to be as straightforward as possible. The VeggieTales store ran an experiment that removed the top navigation from the checkout page. The original page included large, bright and distracting banners. These banners sidetracked visitors from getting where they originally intended to go – leading to page bounces and cart abandonment. When VeggieTales removed their category banners, sitewide revenue increased by 38%.
Don't give your guests too many options once they've taken further steps toward conversion. Navigation menus and other sidebar options give a guest too many ways to exit the checkout cart. The Arcotel Hotels website by BookAssist is one great example of an efficient checkout process that nudges guests to complete a booking. As you go through the final reservation process, a visitor can see what they need (upgrades, pricing, dates, and more) and expand for more information. By expanding their information, the hotel brand prevents prospective guests from clicking back and abandoning their cart enticing them one layer deeper without showing too much too soon.
Use high-quality product images and videos
This goes without saying: if your images don't immediately grab a visitor's attention, you've lost their booking. Videos or moving images are even better. A great example of a hotel website that utilizes media to its full power is that of Fontecruz Hoteles. Fontecruz uses high-res imagery and looping video to showcase its properties in Spain and Portugal.
It works: one case study found that by simply adding video, you can increase revenue per visitor by 27%. A 360-degree video can increase RPV by another 12%. Make sure the images or videos you use are optimized for page speed and views on mobile devices and experiment with different formats to before you invest heavily in new design elements.
Want to work with a top rated hotel website design agency? Check out our list.