What is a CMMS? (+15 Best Vendors of 2023)
By Jordan Hollander
Last updated February 16, 2023
7 min read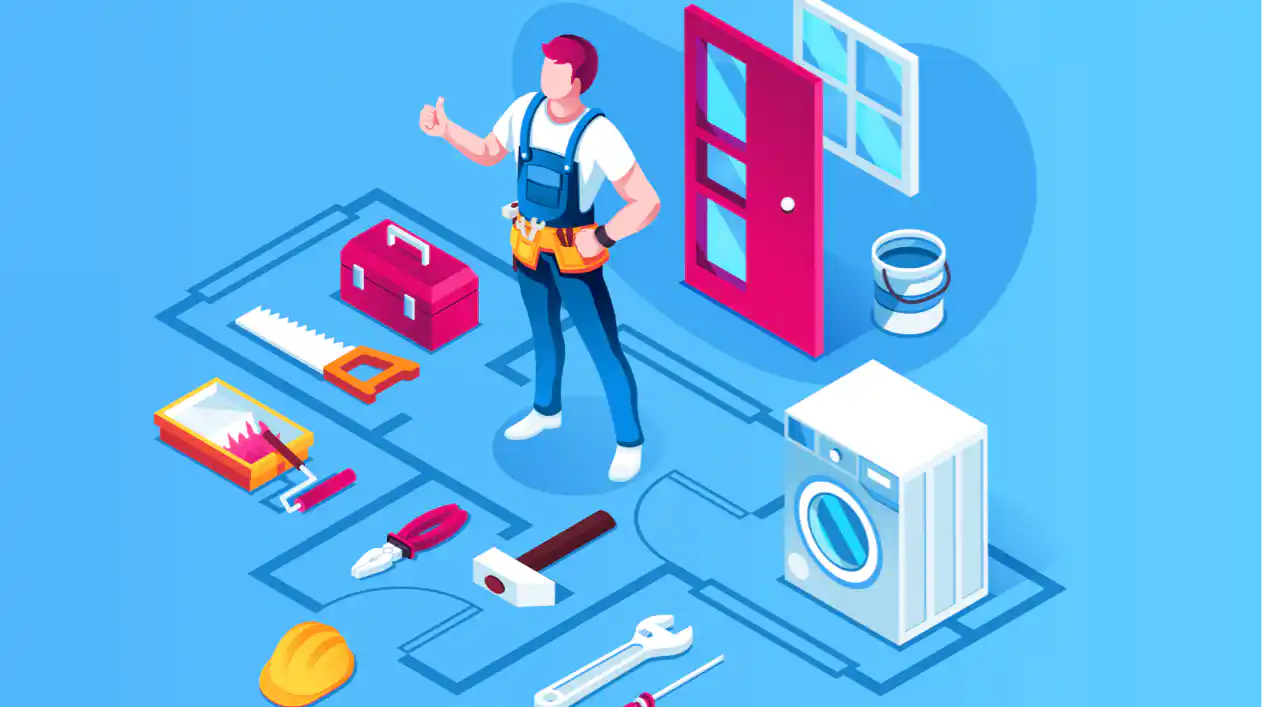 Hotels see a lot of wear and tear. And, when a hotel room is out of commission for maintenance, a property stands to lose a lot in revenue – by one estimate, a hotel loses $17,653 for every day the room is unavailable.
Maintenance is a massive part of hotel and real estate operations, but it gets very little attention as compared to other functions of running a hospitality business. As a result, adding CMMS software to your preventive maintenance program can dramatically improve the maintenance operations efficiency and service of your hotel property – and ensure you don't lose revenue due to an unresolved maintenance issue leading to asset downtime. Here's what to look for in a work order system, as well as some popular software picks worth checking out.
What is a CMMS System?
CMMS Stands for Computerized Maintenance Management System.
A CMMS is designed for maintenance tasks at large businesses and is therefore often referred to as an EAM platform (enterprise asset management).  As such, they have features designed to manage maintenance teams and processes across the entire organization from start to finish.
 The core value propositions of a CMMS are: (1) optimize operating efficiency through streamlining maintenance activities and (2) decrease maintenance costs through more effective inventory management.
A CMMS is, at its core, a SaaS (software) database. In addition to digitizing the work order process described above, the CMMS will also have the capability to track resources and labor availability, register assets, automate the scheduling of preventative maintenance, track inventory, and provide reporting across maintenance categories. 
Here's a quick checklist of CMMS features to give you an idea for what this software is capable of:
Predictive maintenance: use data to automatically recommend upkeep like an HVAC servicing beyond basic maintenance schedules.

Maintenance manager reports: real-time visibility into asset health across a structure or group of structures via easy-to-understand KPIs.  Asset performance and equipment downtime should be easy to understand for anyone in an organization.

Maintenance history/track work orders: Logs of all changes or tasks completed related to an assets lifecycle.

Maintenance strategy coaching: Most software companies in the CMMS space with with dozens or hundreds of other asset owners and should be able to provide insight into maintenance processes and best practices.
In addition to making the maintenance workflow more efficient, CMMS tools provide more reliable uptime – meaning they help your team keep the lights on and the property running smoothly for as long as possible.
Understanding The Basics of Maintenance Software
Work order software is a tool that creates, organizes, assigns, and tracks maintenance requests at a hotel property. This type of software is usually cloud-based and can route requests to mobile devices or stations around your property. It's more efficient and accurate than managing work orders through pen and paper or via email. 
Work order systems can do more than just send requests to the right maintenance staff. These tools let you track the status of the work order in real-time, and also provide reports and analytics to show you how well your maintenance management function is performing. Overall, adding work order software to your tech stack allows you to simplify the work order process.
Generally, the work order process happens in three phases: creation, completion, and recording.
The creation phase begins the work order process. Whether a maintenance task is planned (e.g., checking the hotel's fire alarm system) or unplanned (e.g., fixing a burst pipe), a manager or staff member must identify the task for it to enter the system. Next, the request is created with added details such as level of priority, the person responsible for completing the task, the location where the maintenance is required, and – most importantly – the deadline.
Next, the person assigned to the task (usually an engineer) completes the work requested. This could be as simple as reading a meter, checking a piece of equipment or as complicated as fixing a leak in the hotel pool. Once the maintenance work has been completed, the technician will log it as such in the work order system. A manager will sign off to validate the completion of the task or help find the resources needed if the task is incomplete. 
Once the manager signs off on the completed task, the work order gets logged and archived for future reference. This record allows technicians to track on-site issues over time. For instance, if an HVAC system requires regular maintenance, the work order system can tell a technician the last time the system was serviced. Likewise, it can also alert your hotel when it's time to replace old or worn-out equipment.
15 Best CMMS Vendors for Hotels 2021
The best work order software combines asset management and record-keeping with an efficient ticketing system and powerful reporting. Here are the top ten work order software platforms of 2021.
hotelkit Facility Management
As a 2021 HotelTechAward winner, hotelkit is known for its robust communication platform and ease of use. The software supports a slew of hotel operations needs, including work orders, inspections, and walkthroughs. Staff members can submit work orders from their mobile devices, plus upload photos, then the request gets automatically triaged to the right team and tracked for accountability and reporting. For easy end-to-end operations, hotelkit integrates with many property management systems, like protel, Oracle's OPERA PMS, and Mews. hotelkit offers a 30-day free trial, then the monthly subscription fee is charged on a per-room basis, making it suitable for hotels of any size.
ALICE Maintenance
ALICE's suite of services includes functionality for all aspects of hotel operations, from guest messaging to maintenance. The Preventative Maintenance module allows staff to submit and assign maintenance requests, track equipment usage or issues, and complete walkthrough checklists - all from their mobile devices. ALICE aims to minimize a hotel's capital expenditures by making preventative maintenance part of the everyday routine; for example, seeing daily boiler pressure readings or spotting trends in maintenance requests can help you spot early warning signs of a larger facility issue so you can fix the problem before something catastrophic happens. ALICE is available with a monthly subscription fee, and it offers integrations with property management systems like OPERA and StayNTouch.
hub OS Maintenance
This all-in-one operations management software supports not only maintenance requests but also housekeeping tasks, guest requests, walkthrough checklists, and reporting. hub OS' maintenance module allows hoteliers to build and customize entire maintenance plans, with preventative indicators and trend monitoring to assist in spotting potential problems. The app also creates a calendar of scheduled maintenance tasks to comply with brand standards of local regulations, which then automatically generates work orders for the relevant teams. Since the app even works offline, using hub OS is easy anywhere and at any time, and it can use QR codes for quick identification of assets or locations. hub OS supports integrations with many property management systems, such as Mews and protel.
Flexkeeping (Maintenance)
Created by a former housekeeper, Flexkeeping knows the ins and outs of hotel operations. Their maintenance management software follows four steps: report, fix, analyze, and prevent. The app allows any staff member to submit a maintenance request with photos and voice-to-text capability, then the appropriate team receives a notification so they can fix the issue as soon as possible. Flexkeeping also supports outsourced maintenance staff, so you don't need to remember to pick up the phone to call a specialist. All tasks are tracked, and real-time reporting and analytics helps hoteliers spot trends and understand how maintenance issues affect guests and budgets. Hoteliers can try Flexkeeping for free for 30 days; after that, there is an implementation fee and a monthly subscription fee.
Transcendent
Transcendent focuses on asset management and preventative maintenance, making it a great tool for hotel owners or asset managers working with multiple properties. Transcendent's enterprise asset management dashboard tracks asset usage, issues expiration warnings, and houses documentation related to each asset to assist with capex planning and budgeting. The software also includes work order functionality, allowing staff members to submit maintenance requests and follow custom checklists for walkthroughs and inspections. Transcendent's mobile app is available for iOS and Android, and it can read QR codes for easy access to information or task lists for a specific asset. Transcendent charges a monthly subscription per room, so it works for both small and large properties or hotel groups.
CHAMPS CMMS
CHAMPS CMMS includes easy drag-and-drop functionality to help hotel teams schedule and manage maintenance tasks. Mobile compatibility with this cloud-based solution allows teams to work flexibly, providing real-time updates from anywhere on the property. CHAMPS also includes asset inventory and purchasing capability so that your team can create purchase orders for new materials or equipment.
Maxpanda CMMS
Maxpanda gets high marks from reviewers for being a flexible CMMS solution. Automated scheduling allows teams to set up alerts for recurring maintenance tasks. Create work order requests for any type of maintenance request. Filter reports using different metrics, including job number, start and end date, completion status, or cost.
Hippo CMMS
Hippo CMMS is one of the most affordable software options on the market. It's a relatively straightforward system that allows users to keep track of multiple work orders throughout the work order process. Hippo also provides a function where technicians can attach photos or documents to the order record for future reference. 
Limble CMMS 
Limble CMMS is an award-winning tool that claims to help customers capture a 30% boost in overall communication and productivity. The app is compatible with iOS and Android and provides features to streamline work orders, improve communication, manage assets and inventory, and generate reports.
Accruent
Accruent, formerly known as Maintenance Connection, is one of the top-rated CMMS options for hotels. This tool's mobile CMMS lets technicians and managers take their management tasks on the go – so anywhere on the property, a work order can be assigned and accepted. Plus, its reporting feature includes over 200 report template types to help your team set benchmarks, monitor work, and identify obstacles in your workflow.
ManagerPlus
Managing maintenance at multiple properties? ManagerPlus might be the right option for your hotel. ManagerPlus's asset management feature allows you to track equipment across multiple locations – so if one property borrows a tool from another, it won't go missing. This powerful tool also provides a way to manage suppliers and other contractors directly within the software, keeping communications in one place so there's no confusion or additional back-and-forth over email.
eMaint CMMS
eMaint is great for international hotel brands; it offers multilingual support in Portuguese, Spanish, French, Dutch, German, Hungarian, Polish, Italian and English. If you're working on a large maintenance project, consider taking advantage of this tool's document storage functionality. eMaint's online PDF editor stores your work permits, work order records, asset profiles, and more.
Upkeep
Reviewers say that Upkeep CMMS is a well-rounded, simple work order management tool. It provides everything you need to streamline maintenance at your hotel: work order creation, management, and racking with automated processes built-in and several different reporting tools. It also allows you to send push notifications and alerts if there's an urgent maintenance need on-site.
MaintainX
MaintainX gives you the chance to try the tool for free, so if you're not sure if CMMS is right for your hotel, start here. In addition to your standard work order features, MaintainX has a built-in messaging tool that lets you comment, message, and save communication around a particular work order request. You can also upload photos to verify work completion – a nice feature if you don't have a manager available to check that the job is done.
Fiix
Fiix is another CMMS option that offers a free version. Users say that Fiix CMMS makes it easy to track maintenance and work orders, and that it's easy to see what the status of each task is.  The free version gives you access to the mobile app with some onboarding, asset tagging, and push notifications. It also gives you a calendar and dashboard to track ongoing maintenance. 
Learn more about preventative maintenance software and how work order systems can integrate with your hotel's technology in our guide to preventive maintenance software.