Del Ross built IHG into a billion dollar e-commerce business in 2 years, now he's determined to solve hospitality's labor problem
By Jordan Hollander
Last updated January 26, 2022
7 min read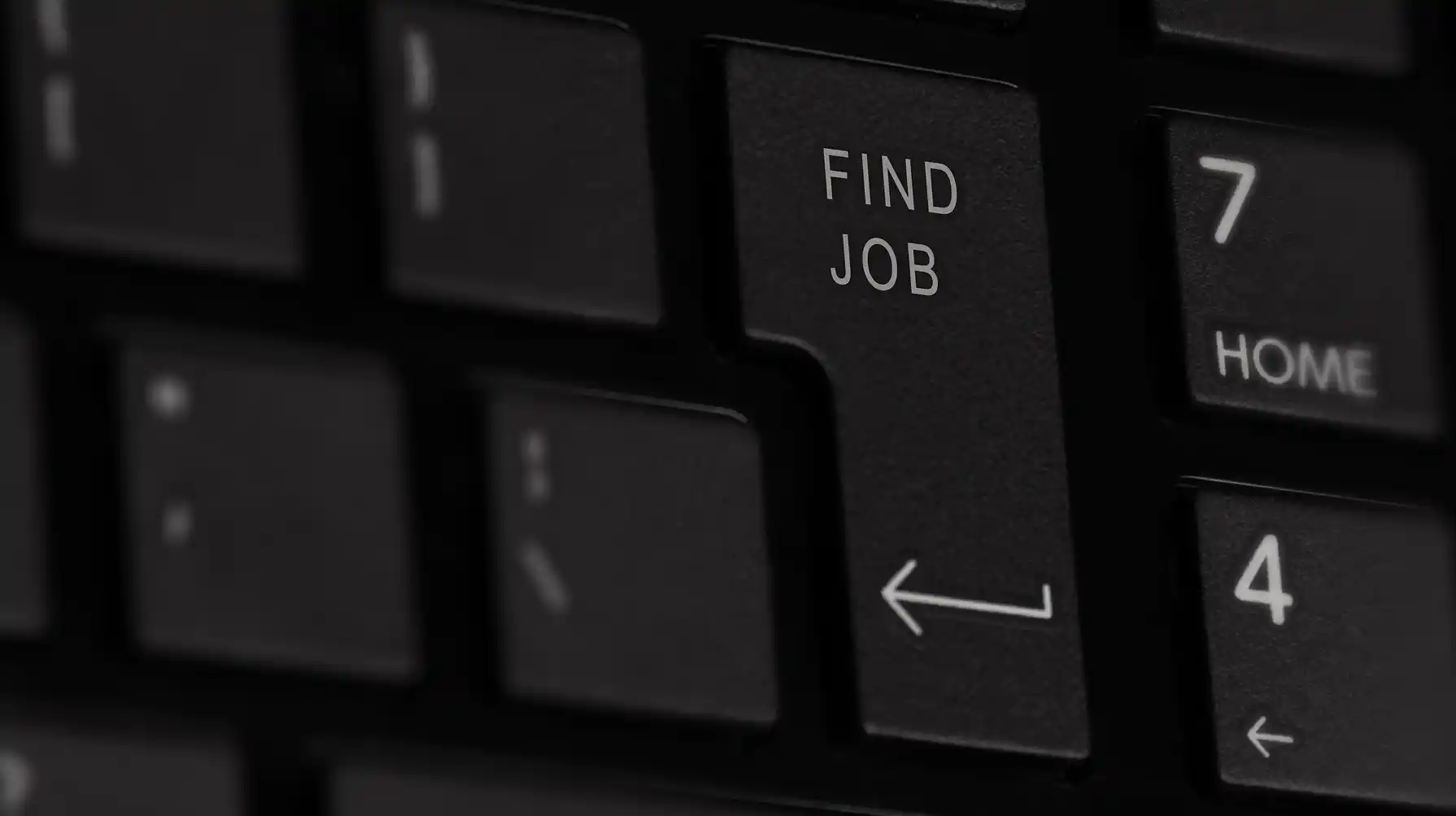 Marketing, distribution and guest experience are undoubtedly the most buzzy topics in the world of hospitality technology.  It's easy to see why given the rapid rise of OTAs, the proliferation of mobile devices and recent innovations in data analysis techniques.
Del Ross is no stranger to the tectonic shifts happening in hotel marketing and distribution technology having built IHG's multi-billion dollar e-commerce business from the ground up. Perhaps that's why we were initially surprised to see Del move into a senior role at labor management software company Hotel Effectiveness.  The Company uses labor standard-driven staffing models that are built on deep analysis of real data to build real-time schedules for every function and department at a hotel in just a few minutes.
Take a look at any P&L - you'll notice that 50% of that hotel's operating expenses are attributed to labor cost.  If you're based in unionized markets like San Francisco you're probably spending most of your time focusing on these critical lines of your P&L.  You're also probably worrying about rising labor costs and talent acquisition in a low unemployment world.
Low unemployment helps hotels (and the broader economy) by driving more revenue into businesses but there is always a trade-off.  When unemployment is low - constrained supply causes labor costs to rise. When labor costs rise it becomes more expensive (and difficult) for hotels to attract talent.  
Many hotels are leveraging the gig economy to tap on demand staffing networks that fill these gaps.  Others are focused on maximizing the existing talent that they already have.
What do we mean when we say "hotels are maximizing their existing talent"? Hotels are investing in staff task management solutions to make a smaller team more efficient by tracking guests requests across shifts.  They are also investing in technologies like cloud based property management systems that leverage mobile check-in to offload repetitive responsibilities and enable their teams to focus on delivering truly differentiated experiences.
Labor management software is better at solving workforce related challenges because it hits the problem head on. You'll see faster and quicker improvements to your strained P&L from using tools like Hotel Effectiveness to make better staffing decisions.  Hotels are highly labor intensive businesses - there are tons of opportunities to increase efficiency and cut costs sitting right under your nose that technology can unlock.
We sat down with Del Ross from Hotel Effectiveness to learn how his experience being a restaurant waiter while at Georgetown University eventually lead him down a path to becoming a senior leader at IHG, a McKinsey advisor and eventually to help hotels maximize labor efficiencies by leveraging the power of technology.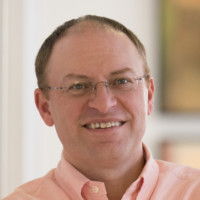 Del Ross of Hotel Effectiveness
Tell us about your career background in hotels
My first hotel job was working in a Marriott restaurant at Georgetown University.  This is how I paid for college. During my time at the hotel, I frequently served as the room service attendant in addition to waiting a 100-seat restaurant (often by myself).  I returned to the industry in 2001 as a dot-com ecommerce veteran recruited to build the online business for IHG. I served as the global leader of IHG E-Commerce for several years before being promoted to lead Distribution Marketing (all channels) for the Americas region.  Later I was promoted again to lead all commercial activities including sales, marketing, advertising, revenue management and loyalty for over 3,600 hotels in the Americas region. In that role, I was responsible for delivering over $12 billion in topline revenues to my hotels each year.  I left IHG in 2012 and began a dual career as a hotel investor and a travel industry executive consultant, leading strategic and distribution projects for many global clients across the travel industry. For the past three years, I served as a Senior Advisor to McKinsey & Company, a global management consulting firm, helping to build their large travel practice.  In October 2018, I re-entered the hotel industry by joining Hotel Effectiveness as Chief Revenue Officer.
When did you first become interested in leveraging technology to become a better hotelier?
In 2001, our industry was being slowly encroached by several online travel agencies who were taking advantage of the lack of e-commerce expertise among hotel companies.  I re-joined the industry for the specific purpose of restoring balance and building a powerful direct booking channel for hotels. We grew IHG's direct e-commerce channel to over $1 billion per year in less than 2 years and it now provides more than 25% of revenues to nearly 6,000 hotels worldwide.
What was one technology that you couldn't live without in your former role as a hotelier?
I probably was the most hands-on with my CRM solutions, but I also worked with our CRS platform, e-commerce and distribution platforms, digital marketing tools, and loyalty systems.  It's hard to think of how I could be successful without each of these systems (and more).
As a hotelier what was your biggest frustration with technology vendors?
Technology providers are usually too focused on their own features and product design than on the problems I was trying to solve.  We needed them to help us figure out how to use their product to address our needs and not focus on how we could increase how much we spent with them.  In addition, most technology companies have no appreciation for the scarcity of TIME at the hotel level. Our managers and staff are the hardest working people in the world, and the last thing they want to do is spend their days in front of computer screens looking at charts and graphs and buttons.  Tech companies need to design products to save money AND time. No matter how great the product is, if it takes a lot of time to use, hotel people will simply not buy it.
What is the most widely held misconception that hoteliers have about technology?
Most hoteliers are skeptical about technology - for good reason.  Tech companies have a long history of over promising and under-delivering.  As a result, new technologies are not often eagerly adopted by experienced hotel people.  They would rather "wait and see" before embracing yet another "shiny object" tech solution.  The last thing we need is another complicated software program that takes up all of our time and delivers little value.  Tech providers need to focus on the benefits of their solution and design products to require minimal effort for maximum value.  Don't assume that because hotels are multi-million dollar businesses that we like to sit around on our laptops all day - we have become successful by taking care of travelers - and each other - with the service and care that we'd provide to our own families.  
Tell us about your journey from hotelier into technologist?
I've always been comfortable with technology.  As a teenager, I wrote computer programs - mostly video games.  In college, I continued to program even while attending my studies and working almost full-time.  While later in my career I got away from writing code, my comfort with and appreciation for technology has stayed strong.  I love finding ways to leverage technology to make difficult problems easy to solve. Hotel Effectiveness is my dream job because (1) I get to work with hoteliers every day, (2) as a hotel investor I am deeply concerned about the threat to hotel profitability, (3) no other solution I have used can have as immediate and profound a positive impact to hotel GOP and NOI than our labor management solution.  
What was the most challenging part of moving from hotels into technology?
It is easy to get caught up in the latest and greatest new technology.  All technologists embrace innovation, but sometimes tech people can solve problems that don't really need solving!  As a hotel person at heart, I am always thinking of the customer first. If a technology solution does not in some way make it easier to provide the best possible service to a guest, we simply cannot afford to consider it.
How does Hotel Effectiveness help hotels maximize labor efficiencies?
Hotel Effectiveness gives hotels perfect control over their labor costs.  Using labor standard-driven staffing models that are built on deep analysis of real data, we can build real-time schedules for every function and department at a hotel in just a few minutes.  Using our solution, hotels can avoid wasteful scheduling and excessive overtime & contractor usage while ensuring that guests receive the best possible service and quality. Our 5-minute Daily Labor Check-in is the easiest and most impactful part of our customers' everyday routine.  Every department manager uses this tool to keep track of their team's actual hours compared with the plan and makes any adjustments to the schedule in order to meet operating needs and maintain efficiency. The hotel general manager and any regional leaders can then look at the overall performance of the hotel, quickly research any areas of concern to verify that the appropriate action is being taken, and rest easy knowing that each hotel is staffed appropriately according to the needs of the business.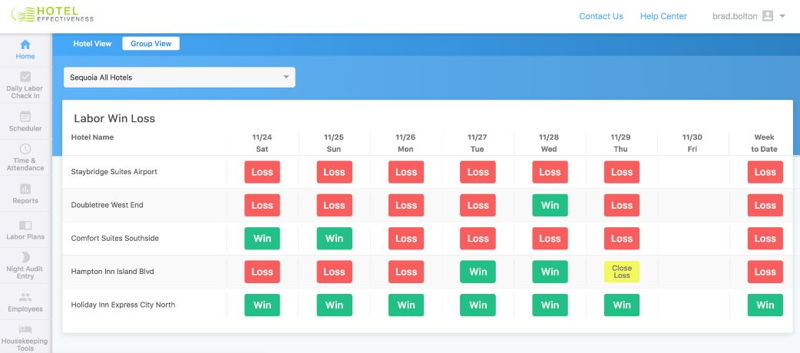 Imagine that you're going to open the hotel of your dreams tomorrow. What would it be and why?
As an investor, I'd eagerly develop a well-located extended stay or select service hotel near a major market or demand driver.  As a hotel fanatic, I'd of course love to open an upscale boutique in a historic market with a small but 5-star restaurant and the most charming staff in the region.  We'd be known for creating memorable experiences that our guests treasure throughout their lives. Since my own name is already taken (Delano), I'd probably name this hotel after one of my kids - maybe the Amelia?
What technology would you leverage at your hotel?
A cloud-based PMS with an integrated channel manager, revenue management system and intelligent pricing tool are the foundation.  Add to this a solid sales and catering system and a simple but effective CRM and we'd keep the hotel full. The Business Intelligence overlay would keep my team on top of performance, and of course, we'd have 100% perfect labor costs and quality scores by using Hotel Effectiveness for labor management, time & attendance, and performance analysis.
What is the most exciting technology you've seen in the hotel tech space that is not built by your own company?
I'm a big fan of Revinate.  Not only are those guys building great technology services (CRM and reputation management), they are also some of the nicest people I have ever met.  If they were not in the tech business, every one of them would be perfect to work in a hotel.
What's one piece of advice you have for hoteliers who have dreams of working in tech?
Stay current.  Set aside time to learn about new technologies and even attend a conference or two to keep your knowledge up to date.  Experiment - you should try just about everything (most services can be tried for free or for very short periods of time).  Keep the stuff that performs and learn from the stuff that doesn't. Finally, spend time with young technologists and startups.  Incredible things are happening all around you, but the inventors, innovators and entrepreneurs rarely have enough context or experience to know how to make the most of their new innovation.  The combination of industry experience and technology expertise can result in some of the most impactful new solutions our industry has ever seen - just look at Airbnb for an example of this!
What's one podcast, newsletter or book that you recommend hoteliers read if they're interested in tech?
Read the quarterly earnings transcripts of Tripadvisor, Expedia and Booking.  Sounds boring but you will learn a lot about what matters to these hotel tech giants.  Google publishes some great articles on their "Think with Google" website. For fun, subscribe to the TechCrunch podcast and surprise your tech vendors with your knowledge of the latest gadgets and gizmos that are about to hit the market.
What is your favorite hotel in the world and why?
25 years ago my wife and I spent our honeymoon at The Reefs in Bermuda.  It was amazing. We have not been back but talk about it all the time. I have been fortunate to see or stay in thousands of hotels in my career - the ones I love are always the ones where the staff is smiling, the rooms are quiet and clean, and everything makes me feel welcome.  
What is one thing that most people don't know about you?
I love hotels and technology, but my first love is my family.  We have four kids, three dogs, a turtle, a bunny, and about 50 large goldfish.  If you want to know what I am doing in my spare time, see the above list!