How to Boost Your Bottom Line with Duetto's Total Revenue Management Software
By Hotel Tech Report
Last updated January 26, 2022
5 min read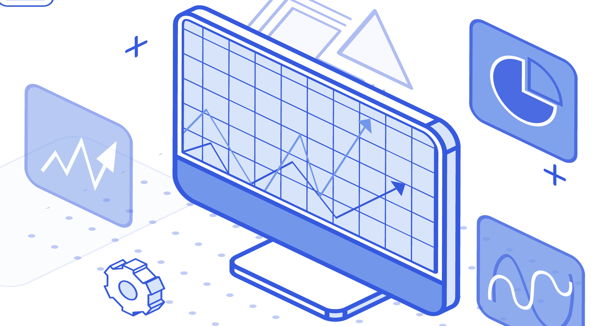 With high fixed costs and perishable inventories, hotels of all sizes can enjoy a lucrative upside after deploying revenue management techniques. Yet, according to most data, fewer than 1 in 10 hotels in 2018 are leveraging a revenue management system to price their properties. That leaves a massive opportunity to enhance revenues with world-class technology.
Enter Duetto. Its straightforward brand promise of "revenue made simple" underscores how the company strives to reduce the intimidation factor when it comes to navigating revenue management today. Duetto's Total Revenue Management technology takes a holistic approach across its product suite to help hotels achieve their profitability goals with dynamic pricing, smart segmentation, and targeting.
Here's how to boost your bottom line with Duetto's three products: GameChanger for data-driven pricing decisions, BlockBuster for groups sales optimization, and ScoreBoard for making better business decisions.
GameChanger saves time so you can focus on revenue management strategy
We talk a lot about data here on the HTR blog. The promise of data is that it provides all kinds of indicators on how to best match price to a consumer's willingness to pay. In effect, hotels are selling to thousands, and even millions, of different needs. Business travelers may be less price-sensitive and more location aware; family vacationers may choose the lowest price but may spend heavily on hotel ancillaries throughout the trip.
Hotels are selling to thousands and even millions of different "needs" with different price sensitivities, booking windows, desires and hangups.
To paint the brightest revenue picture, hotels need to account for each search's unique needs. Yet, when it comes to making sense of these indicators, it's a messy problem to tackle without the right revenue management tech stack.
Pricing rooms in a spreadsheet is limiting. It takes a data-crunching machine to ingest the data and output recommended pricing, providing constant (and consistently accurate) pricing recommendations. Duetto calls this Total Revenue Management, which sits at the core of its Revenue Strategy Platform.
After parsing the data into patterns, the Duetto GameChanger dashboard reveals revenue opportunities for future dates.
Duetto's flagship product here is GameChanger; it's built on a philosophy of Open Pricing, which trades tiered Best Available Rate (BAR) pricing for instant yielding by segment. In other words, rather than basing pricing decisions on discounts from BAR, GameChanger prices independently based on dates, segment, channel, room type, and other factors, all in real-time. This maximizes yield without disrupting consumer expectations. To do this, the software relies on:
Lost business data. By tracking visitors who left your website without booking, the software has a greater grasp on your hotels true unconstrained demand.

Price experimentation. To capture the most profitable bookings, the software continually tests new rates and monitors conversion rates in real-time.

Total demand forecasting. Proper demand forecasting leads to better pricing decisions. Thanks to machine learning, the pricing algorithm learns over time, and adjusts future recommendations based both on your activity and that of your customers.

Cloud architecture. With seamless integrations across leading PMS and booking engines, GameChanger reacts in real-time to optimize every transaction.
Hoteliers report a large measure of satisfaction, with GameChanger's 87% recommendation rate landing it in second place on the HotelTechReport Popularity Index. In addition to mentions of GameChanger's accuracy and speed, time savings is a common refrain. One revenue manager from a boutique hotel says that time spent "managing rates throughout the year has been dramatically reduced."
Read more reviews of Duetto GameChanger.
BlockBuster aligns revenue with sales and marketing to boost group business
The latest addition to the product suite is called BlockBuster and it focuses on optimizing contracted business from groups, events, and meetings.
Group sales has long been a friction point between sales/marketing and revenue management. Traditionally, these teams were siloed, meaning that group sales decisions were made without much consideration for the actual impact on revenue. Oftentimes, this meant booking groups that were less profitable than other guests, pushing yields down and preventing hotels from taking advantage of more favorable pricing down the line.
"Fixing the communication gap between the sales and revenue departments is crucial not only for driving more profitability through group business, but also for adopting a Revenue Strategy culture. that Duetto has championed from the start."
-Marco Benvenuti, Duetto Co-Founder
This "group displacement analysis" has become an essential pillar of effective revenue management for hotels. When hotels accept groups under the right conditions, at the right price, over the best set of dates, with a clear understanding of the related transient displacement, it drives profitability.
While there is some ramp time for enough data to be collected (some hotels report accuracy improvements after a year), the tool can dramatically improve outcomes in identifying and capturing the most profitable business. With its contracted business optimization module, Duetto improves outcomes by:
Replacing group blocks. BlockBuster uses a dynamic pricing structure for group business, which accounts for demand across segments to optimize prices by room type rather than room blocks.

Enhancing collaboration. Instead of infrequent communication, BlockBuster encourages regular collaboration between sales and revenue with a simplified communication tool for sales to request rate approvals from revenue.

Using historical patterns. BlockBuster factors in all historical patterns, alongside a hotel's wider demand forecasts, to recommend group rates that maximize yield across group and transient business.
This last outcome -- recommendations based on historical data -- won top accolades from BlockBuster customers. With an 89% recommend rate, the tool earns a second place spot on the Popularity Index for meeting and events intelligence software.

Read more reviews of Duetto BlockBuster.
ScoreBoard delivers business intelligence and actionable insights
To maximize your hotel's performance (and thus your metrics), it's important to have the tools necessary to benchmark progress and measure performance over time. ScoreBoard is Duetto's business intelligence tool that fosters a data-driven strategic mindset across a hotel's management.
You'll also want to define metrics for each department to rally behind. That way there's clarity and transparency, creating the shared accountability of common goals across teams. Two metrics gaining traction in hospitality
To achieve a greater level of transparency, ScoreBoard provides:
Real-time data visibility. In the past, so much of a revenue managers stay involved manually extracting data from disparate systems. With connections into a hotel's critical systems, data access is far simpler than it once was. More time analyzing and less time exporting.

Interactive dashboards. Dashboards are revenue manager's best friend, offering rich visualizations with a single click. Customizable dashboards can orient around key metrics and can be shared so others have access to actionable performance trends.

Custom reports. For situations in which a dashboard is too much, reports can be customized and set to run at regular intervals. There's no wasted time building reports or updating spreadsheets.

Easy-to-adjust forecasts. Revenue managers can quickly adjust forecasts both at the stay-month and stay-date level. This also makes budgeting a breeze.
ScoreBoard is second on our Popularity Index for business intelligence tools, with 86% of hoteliers recommending it. In customer reviews, the most well-liked aspects of Scoreboard are the ease-of-use and customizable reports. That combination leads to a "clearer picture of business trends" and free up time to "focus more on strategic planning/thinking," said one hotelier:

Read more reviews of Duetto ScoreBoard.
Duetto: time savings and more efficient yield management
Duetto prices its services on a per-product basis, with a hotel's total room count factored into the overall price. For hotels looking to implement all three solutions, there's considerable savings. As far as results, reference customers report a range of success, with most seeing at least a 4% increase in RevPAR. Lee Pillsbury, Chairman at Thayer Lodging, says that "Duetto adds 5 to 10 points of RevPAR Index in the hotels where it has been implemented," and can't imagine "any other single thing management could do to bump the Index like that."
As a complete suite, Duetto can mark a watershed moment in any hotel's revenue management journey. The reality of today's complex distribution landscape is that most hoteliers can't punch through without some help from technology that takes the flood of data and turns it into a manageable stream of actionable information, says Duetto's Managing Director EMEA:
"Technology can make more decisions more rapidly that any human can. To try and compete with the machines will be an impossible task. To ignore it and stick your head in the sand would be detrimental. Align your thinking and organisation around these lines and you will be ready for the future."