Get Smart: Are You Running an Intelligent Hotel?
By Sean Beardmore
Last updated January 26, 2022
4 min read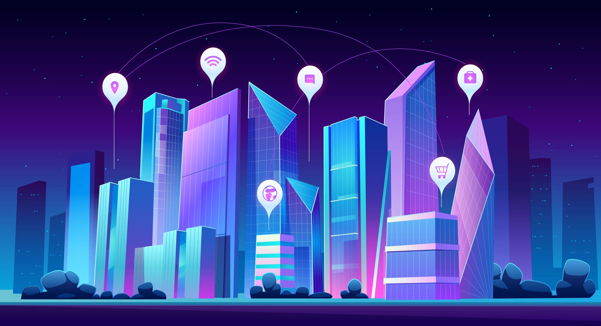 There's no question that, in these unprecedented times, hotels are facing serious challenges. With the effects of the Covid-19 pandemic impacting so much in the hospitality sector – and these effects varying from season to season and, even, month to month – hoteliers are trying to fulfill the needs and desires of loyal and new guests like never before.
To remain open and build the seeds of resurgence for when the coronavirus has receded and, mercifully, the pandemic is behind us, owners are coming to the realisation their hotels must become more intelligently-run enterprises. They need to become hotels run as efficiently and effectively as possible – they need to become 'intelligent hotels'.
But what does this mean in practice? What does an intelligent hotel look like? It comes down to the systems implemented and maintained, on a daily basis. It's about trying to maximise profit by ensuring a hotel offers direct room-booking and that marketing activity and revenue management blend and work together seamlessly – and then using this symbiotic relationship to increase the revenue-per-available room (RevPar) to drive up bottom-line revenue.
Intelligent Advertising
So, if you're seeking to run your hotel more intelligently, where to start? Well, advertising the property and its available rooms in the smartest way possible, direct to potential guests via pay-per-click (PPC) Google Ads, isn't a bad place to start. This is because it would ensure your available rooms are advertised not just when they become available, but also to exactly the kind of people most likely to book them.
Indeed, to run their property 'intelligently', then, a hotelier may well seek out top-of-the-range 'intelligent ads' software to complement and enhance their PPC activity. Such a solution would be designed to exploit the hotel's data insights, in order to drive and improve Google Ads performance, by targeting the most likely bookers and so, in turn, maximise room reservations and increase additional spend on services and amenities.
Now, if this kind of digital marketing sounds state-of-the-art, that's because it is. 'Intelligent ads' software solutions like this are at the sharp end of room advertising, ensuring hoteliers can reap the rewards of the latest integrated marketing techniques and digital technology. They seek to drive up revenues at a time when the industry's facing great instability; when hoteliers are seeking certainties to remain competitive, progress and look to the future with confidence instead of mere hope.
'Intelligent ads' solutions tend to be automated; you can set them up as you want and leave them to do their thing – confident they'll get on and do exactly what they should. For instance, once you've set the objectives and the spending limits for your PPC campaigns, you can trust the module to run the campaigns without you having to step in, check on or oversee anything. The software doesn't just target the right audience but also works out the most profitable target keywords, uses them in ad campaigns and – by scouring past market data drawn from previous campaigns – recommends new keywords for use.
A Great Guest Management Platform
All that notwithstanding, any 'intelligent ads' solution will be enhanced if it's capable of connecting and interacting with an outstanding guest management system (GMS). Why? Because if the software is fully integrated with a GMS, it means a hotel owner can maximise their data to convert exactly the guests they desire into bookers.
So, what does such a comprehensive management system look like? Well, as a fully-GDPR-compliant, all-in-one platform, it will deliver full guest-data-intelligence to hotel owners. It will be capable, too, of interacting with practically any property management system (PMS) and social media platform to enhance its analysing, quantifying, segmenting and predicting of loyal guest behaviour.
In essence, then, an 'intelligently run' hotel would be making use of a management system that's really a GMS/ CRM-plus; being able to harness its AI functionality to not just collate guest data but analyse details of guests' social attributes, stay behaviour and historical spend. In turn, this would provide a hotelier with invaluable knowledge of their core customers, ensuring the platform can aid intelligent-ads in reaching these customers with pertinent, personalised content and offers – thereby converting them into bookers precisely as and when needed.
Moreover, from its single, central dashboard an 'intelligent' GMS of this kind would take control of messaging. It would manage marketing emails and social media messages to all the hotel's followers, as well as analyse these followers. It would create and send out personalised surveys to all or specific guests – before, during and after their stays. Plus, it would enable hoteliers to analyse guest reviews and respond to these reviews – not just on social media accounts/ platforms but also on much-used hotel review sites – thus, making sure they can fully manage their hotel's online reputation.
A Brilliant Booking Engine
Finally, to operate as an 'intelligent hotel', a property has to be backed up not just by an outstanding GMS and be able to fire off intelligent ads, but also exploit the advantages offered by a brilliant booking engine.
Why? Because a guest's experience with a hotel doesn't begin when they walk through the front door and stroll through the lobby to the front desk; it starts far earlier. A guest experience begins as soon as they start to book a room at the hotel – it starts with their experience of that hotel's booking engine. No hotel can be run intelligently unless it's using a top-of-the-range booking engine.
Such a booking software solution, then, delivers exactly what hotel owners require. Offering exceptional tools and features, it can be customised to fit a hotel's brand needs. A fully-functional booking engine like this ought, too, to be fast-operating and easy-to-use; designed to provide a consistent experience on hotel websites that appeases customers and makes them far more likely to book direct rather than through an OTA (without redirections or pop-ups). It's all about building loyalty among guests and, therefore, maximising conversions.
Moreover, a state-of-the-art booking engine will enable customers to compare room prices with those offered by online travel agents (OTAs) – when the room price available is cheaper than those offered by OTAs. Plus, being able to integrate with hotel marketing/ management platforms, it should help hoteliers better understand and engage their guests, so they can gain insights to improve overall guest experiences, drive up ancillary revenues and boost direct booking revenues.
Conclusion
Without doubt, the world – and, by extension, the hospitality sector – is going through unprecedented changes. Yet, with or without the Covid-19 pandemic, we're living in the digital age and, with that, comes rapid advancements and opportunities.
For hoteliers, that means taking full advantage of the chance to deliver and increase direct hotel bookings and boost revenues, thanks to integrated hotel management platforms, intelligent marketing/ ad campaigns and customisable booking engines. Should they not do so, hotel owners will lose ground to rivals in these uncompromising, unpredictable times. Put simply, every hotelier should join and fully prosper from today's digital age – by making their hotel an intelligent hotel.