Here's What You Need to Know About Impala's Universal Hotel API
By Jordan Hollander
Last updated January 26, 2022
5 min read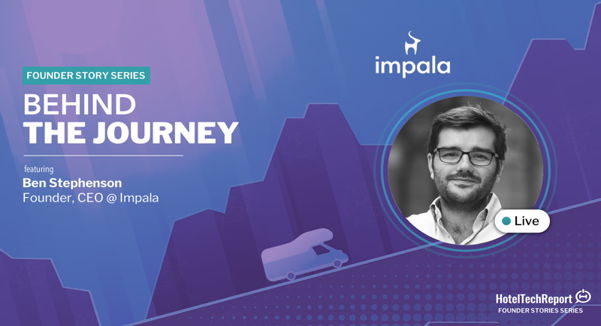 Hotel Tech Report previously published a story about Volara's Alexa for hotels voice activated tech and its ability to turn off room lights via Honeywell Inncom control systems and control guest entertainment solutions on platforms like Sonifi - that all happens via API.
Given the widespread use of APIs in almost every industry one would think that hotels can easily connect software systems like business intelligence software, revenue management systems and staff task management software to any property management system - but in reality that's far from the truth.
Major property management system companies like Oracle Micros and Agilysys have literally hundreds of integration requests each month from software companies.  Each of those integrations must be vetted for security and reliability which takes time and resources.  Those same PMS companies have hundreds of feature requests from enterprise clients that are prioritized ahead of those integrations partners.  Adding to the headache, when an integration breaks down (which they inevitably do) the PMS companies are generally held responsible for client support.  Further, when one of those PMS companies updates a feature that impacts their APIs - they need each and every integration partner to make necessary adjustments to the connection.
This integrations dilemma is a messy problem and London based Impala has come up with a simple and elegant solution - a universal hotel PMS API.
Impala has built a universal API that both property management system providers and their software partners can build onto which saves the PMS companies time and money while allowing their partners to scale more quickly.  
Hoteliers benefit by being able to connect their systems and from the ability to try more technology products that optimize their businesses - often products that wouldn't have already been connected to their property management system and therefore would have been unusable.  Last year Impala raised $1.75M to serve more vendors and continue executing on its vision for a more innovative hospitality industry.
We sat down with Impala co-founder Ben Stephenson to chat about the future of the hotel industry with a specific focus on how connected systems can turn the industry from a laggard into a technology pioneer.
What was your background prior to starting Impala?
Prior to starting Impala I was a Software Engineer working on a number of really interesting projects. One of the later projects that I worked on was managing a team responsible for delivering integration with GDS web-services.
Impala initially came about as I met people when working in travel technology and started to understand how out-dated and ill-fitting the technology stack in travel was from almost every angle.
I met my Co-Founder Charlie Cowley through a very old friend and since we have very complementary skill sets (myself in engineering, Charlie in sales) and Charlie being one of the few people that can put up with me for more than a few hours, we decided to start Impala.
Who was Impala's first customer leveraging the API?
This is actually a really fantastic story. In the very, very early days before we really dug into building a secure integration platform, we were building a Property Management System.
I was glued to a laptop for days on end building the thing (literally a never-ending job) and Charlie's job was to go out and drum up some pilots. We were based in London and the first guy that Charlie even managed to get on the phone is a chap called John who runs a 10 bedroom guest-house in West Wales. He somehow convinces him to take a look at the software - but it has to be in person. For anyone unfamiliar with the UK, West Wales might be one of the most painful places to get to from London. All you can really do is drive and if you catch the traffic on a bad day it can take about seven hours.
Neither of us have a car because we're Londoners and so Charlie hops in some Zipcar and sets off to Wales. He gets there and gives me a call to say that he has no reception on his phone and he'll call me in an hour when he's done.
Anyway, fast forward four hours and absolute radio silence. I try to call Charlie. Nothing. I try a few more times. Zip. At this point I'm pretty sure that Charlie has been lured across country to be murdered in a 10 bedroom dungeon and I'm trying to figure out how to call the Welsh police. Finally, I get a call from Charlie to say that he'd been grilled for the entire afternoon about a product he - to be honest - didn't really at the time completely understand but he'd somehow got them signed up.
That's incredible and I didn't even realize Impala started as a PMS.  You guys have come a long way since then - tell us about the business today.
With every interface, you're currently paying your PMS an extraordinary amount for insecure, slow access for data *that you own*. Impala is an extremely secure, rapid data layer that sits on top of your PMS and lets you work with great software and hardware ten times faster and cheaper.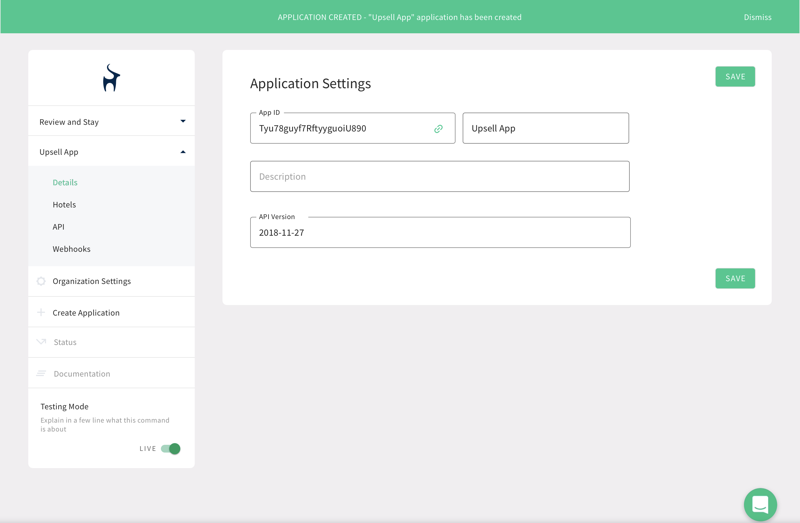 Who is one mentor that has really helped you scale the business?
There are so many people that have helped us get to where we are so I'm going to have to pick out two.
Adriaan Coppens, the ex-CEO of OTA Insight has been exceptionally helpful. He's always one or two steps ahead of where my thinking is and it really pushes me to be better. I'm almost certain every time we've disagreed, he's ended up being correct eventually.
Jens Lapinski, the CEO of Angel Invest Ventures as well has been massively influential. He's completely no-nonsense and happily contrarian. I once wrote Jens a wonderfully lengthy strategy email about where we should go that spanned about four pages of A4 and I just got a single line reply that dismantled my entire argument.
What's the biggest mistake that you see hoteliers making on a day-to-day basis?
Hoteliers think that getting access to your own data has to take months. One of the golden rules we have when we consider whether to work with PMS or whether to implement our secure reader is "Can this PMS switch on an interface in less than 24 hours". If the answer is no then we use the reader rather than web-services. Our goal is to get Impala switched on in a hotel inside 24 hours.
What's the most surprising thing you've learned about scaling technology into hotels?
How unique every hotel is. We work with hotels in California, Kazakhstan and the Caribbean and every single one has different needs, processes and requirements. Luckily these days Impala is a very flexible product but I do feel for anyone coming into this industry thinking every hotel is entirely homogeneous because it's a tough learning curve.
Are there 1 or 2 companies that have been a particularly good partners for Impala?
We work with so many companies that I can't possibly shout out all of the great partners that we have. I love companies that move quickly however, people like Triptease and Customer Alliance that have really big visions and executive teams that are willing to really push the boat out to achieve them.
If you could partner with any vendor in hotel tech, who would it be and why?
I'm really excited at the moment about a lot of the work we're doing with hardware vendors. The demands are very different, a lot smaller data footprint but very low latency requirements in how fast they need data.
Other than that, we'll be launching the Impala Distribution API later on in the year which will allow us to work with some very innovative companies in the distribution space.
Where do you see Impala in 5-years?
If you look at most hotels, because of integrations and interface problems and the fact they have a very specific domain that mass market tools don't cater for, they're comparatively very light users of technology. I hope that with tools like Impala we can change that and that in five years, hotels are going to see healthier margins because of it.
In five years Impala will be the default way that hoteliers manage and share their data with partners, whether that be distributors, software or hardware vendors or governments. Hoteliers will have super fine-grained control and auditing of exactly who has access to what data and how frequently.
What's one piece of advice that you have for any entrepreneurs looking to get into the hotel tech space?
Hire well. Technology is hard, hospitality is hard. We wouldn't be anywhere near where we are right now if Charlie and I didn't have a genuinely incredible team of hospitality professionals and technologists. It's so easy to hire badly and hotel tech is quite an unsexy space so you have to be very careful and do it very well.
What is the best book you've read lately and why?
The Fortune Cookie Principle by Bernadette Jiwa. Brand is so important to any business and it should inform absolutely everything you do. Jiwa demonstrates this through some great case studies.
What is your favorite podcast
Business - 20 Minute VC.
Comedy - The Worst Idea of All Time.
What is one thing that most people don't know about you?
I'm a huge fan of cricket. Every few months I start to try and organise a charity cricket match for the hospitality industry. I just have to nail down Erik Muñoz on his availability this summer since he's the Australian Captain.