How Inn-Flow Hotel Accounting Software Drives Operational Efficiency Through Automation
By Jordan Hollander
Last updated November 13, 2023
5 min read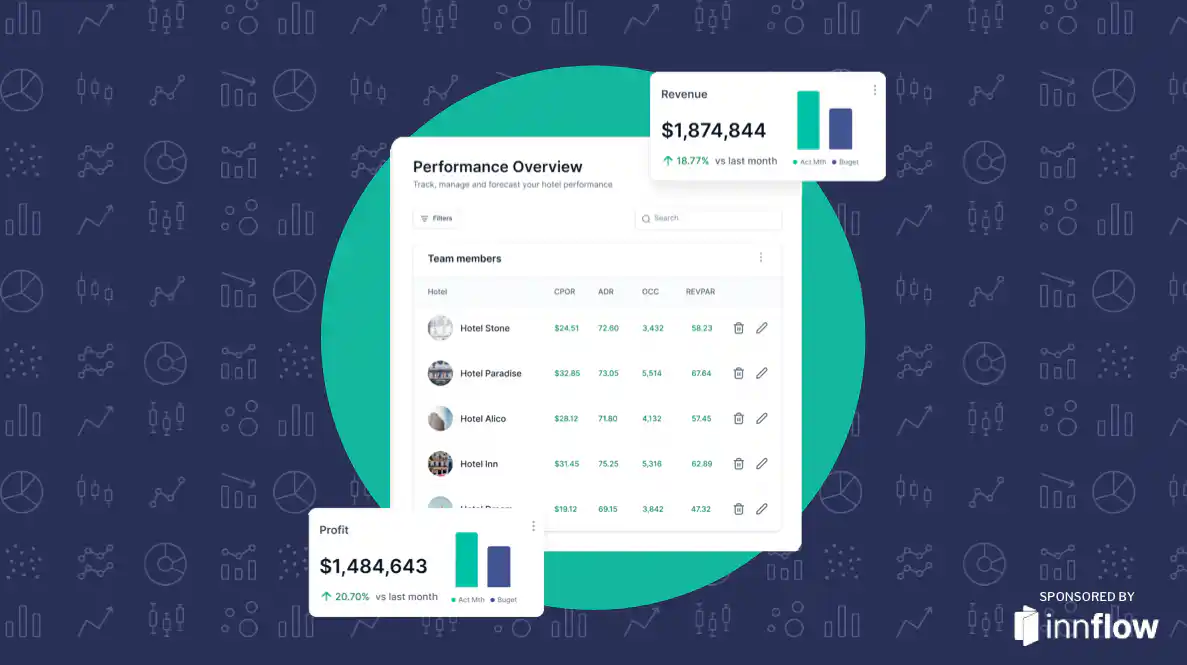 Looking for a new accounting and management software for your hotel? Or shopping around to upgrade your existing system? As a hotel owner, operator, or finance leader, this is not a decision to be made lightly. Not only are there many accounting systems on the market, but it can be difficult to truly understand which system is a good fit for your property. Signing an agreement with the wrong vendor can be costly, both in financial terms and in time investment, so you want to be confident you've made the right choice. With the right system, you can improve operational efficiency, reduce manual errors, and even boost employee satisfaction and retention.
In this article, we'll review Inn-Flow's accounting features, including some new additions to its financial software suite. The system, which was a finalist at the 2023 HotelTechAwards and holds an impressive 4.9/5 review score from real hotelier reviews, can also manage labor, time and attendance, procurement, sales, and payroll. We did a comprehensive demo of Inn-Flow to get firsthand experience with its features, user experience, and competitive advantages, and we'll share the ins and outs of Inn-Flow so you can make a well-informed software buying decision. Let's dive in!
Key Features of Inn-Flow Accounting Software
Inn-Flow's accounting module is designed to be a comprehensive solution that enables hoteliers to thrive among the unique challenges of accounting and bookkeeping in the hospitality industry. And the company has recently invested in some new and existing features that unlock even more value for their clients – and continues to innovate and iterate. Let's take a look at the main features you'll find in Inn-Flow.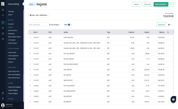 THE PITCH
RATINGS
BEST FOR
93
HT Score
Hotel Tech Score is a composite ranking comprising of key signals such as: user satisfaction, review quantity, review recency, and vendor submitted information to help buyers better understand their products.
Learn More
Inn-Flow is the fastest growing platform in the hotel industry, because it's a complete back-office management system and it's saving owners time and money in all departments.

Inn-Flow
Finance & Accounting Software
THE PITCH
RATINGS
93
HT Score
Inn-Flow is the fastest growing platform in the hotel industry, because it's a complete back-office management system and it's saving owners time and money in all departments.
Learn More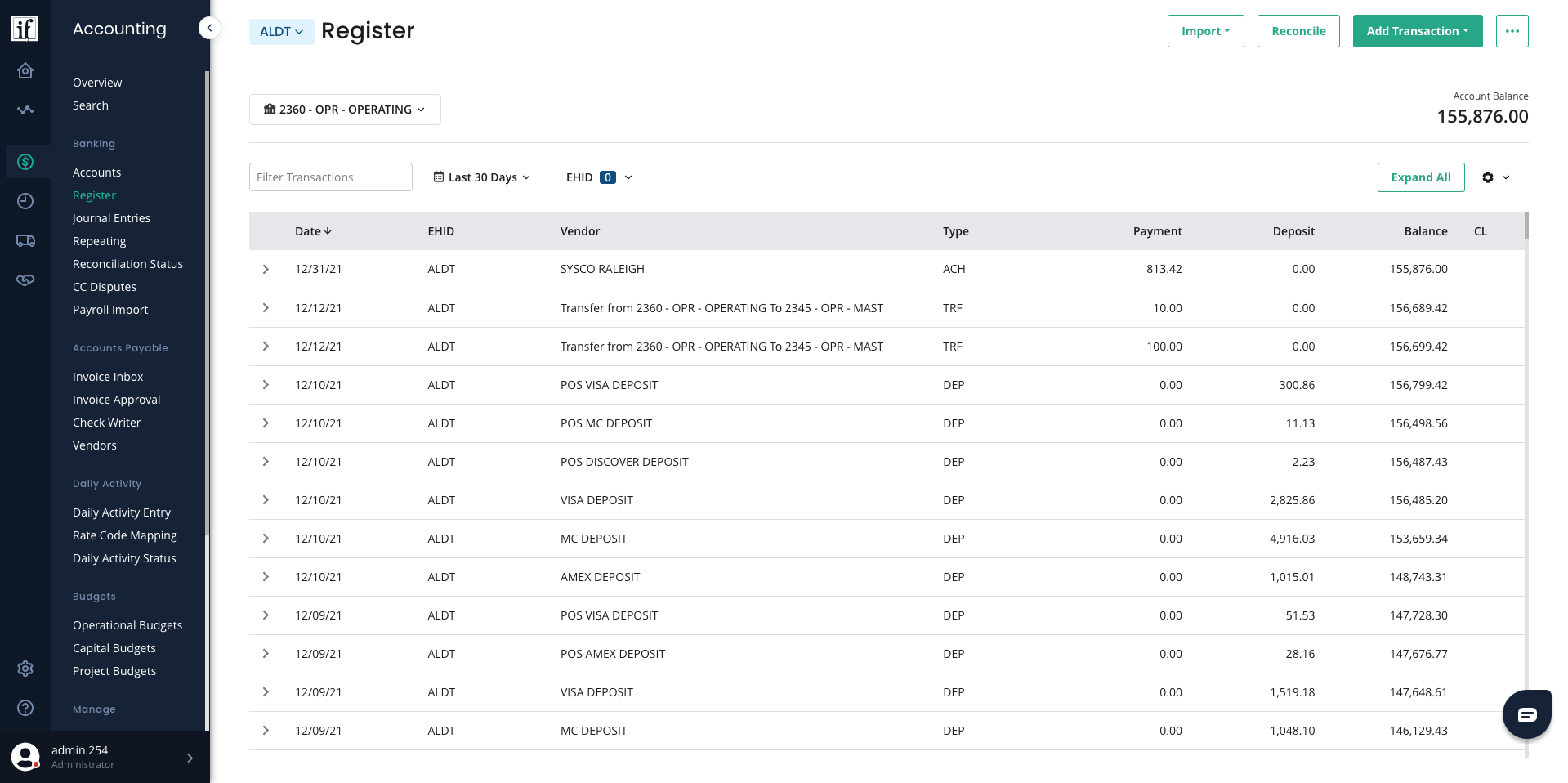 ×
AP automation
Handling accounts payable is often a tedious, cumbersome responsibility, which can include a lot of manual data entry and communication with other stakeholders at the hotel. Inn-Flow has a few novel features that streamline the AP process:
Invoice data extraction: After scanning or uploading an invoice, Inn-Flow automatically pulls information from the invoice (such as the invoice number, amount due, and line-item descriptions) and matches it to a vendor in your system. Your team can review these entries to avoid errors, which takes much less time than entering all the invoice details manually. Inn-Flow also offers free document storage for your invoices in the "Library" so you can easily access them in the future. 

COA Auto-Mapping: Inn-Flow's extract feature automatically assigns recognized invoice descriptions to their previous chart-of-accounts entries, streamlining expense categorization. For new items, simply type the description, and the system will suggest the appropriate COA based on recent use.
Invoice approval settings: In addition to the standard process of an AP supervisor approving invoices, you can configure custom settings that prompt additional approvers based on vendor, chart-of-account, or dollar amount. For example, you might want your F&B Director to approve F&B invoices over $5,000, but they don't need visibility into every single smaller invoice. This is all possible with customized invoice approval settings.

ePay: Paying vendors electronically, rather than mailing a paper check, is not only faster and more efficient, but it's also safer (it doesn't reveal your account numbers, unlike a paper check) and comes with no postage or processing fees. Inn-Flow supports quick electronic payments along with traditional payment options like manual ACH, credit card, and check.
Reconciliation automation: Reconciling transactions can be one of the most tedious tasks that the finance department has to do. Inn-Flow's automation functionality reduces the manual labor required to keep your accounts in good shape – and daily reconciliation is possible with just a few clicks instead of having to log into every bank account manually. Reconciling in as close to real-time as possible allows finance managers to research inconsistencies right away rather than waiting until month close.
Reporting and analytics
Having all of your financial data in one place is great, but even more value comes when you can easily generate reports, glean insights, and understand what's going on in real time. One Inn-Flow user, A CFO for a large hotel management company, praises Inn-Flow's reporting functionality, saying, "The ability to drill down easily to where a number is coming from with a click of a mouse makes reviewing super easy."
Automated reports: Don't worry about manually running reports every time you want to get a glimpse into your hotel's financials; Inn-Flow can automatically generate and send reports via email on any schedule you set.
Industry-specific compliance: All key financial reports that Inn-Flow generates are compliant with the USALi 11th Edition.
Multiple hotels in one report: Chains and management groups will appreciate being able to compare the performance of multiple hotels in the same report rather than the tedious workaround of running several reports and combining them in Excel. Many hotel-specific accounting systems lack this feature, making it a competitive advantage of Inn-Flow.
Integrations
Since Inn-Flow likely isn't the only software your hotel uses, you'll want to make sure it can integrate with other on-site systems, especially your PMS. Inn-Flow supports integrations with many systems:
PMS integrations: Ensure a seamless pipeline of data to and from your PMS with a PMS integration. Inn-Flow integrates with PMSs like Hilton's OnQ system and Sabre's Synxis platform.
Financial app integrations: You can easily connect Inn-Flow to your bank for a real-time sync of all your transactions. This makes real-time reconciliation a breeze and allows for greater visibility into balances and transactions. In addition, Inn-Flow integrates with fraud detection software and several payroll processing systems.
Other integrations: Complement Inn-Flow's suite of services with integrations with reputation management software, such as Medallia, and industry benchmark data sources.
User interface and user experience
Inn-Flow invests in making their system as user-friendly as possible, and it's clear that they've listened to feedback from hoteliers when making product improvements. The interface is clean and easily navigable from the menu bar on the left side. The screen stays relatively uncluttered, even when uploading documents like invoices. Instead of opening documents in new windows, your uploaded invoice appears in a pane on the side of the same window, meaning that you don't need to work in multiple tabs or windows to accomplish a task. Speaking to Inn-Flow's user-friendliness, an Accounting Coordinator at a large resort property in Richmond, VA, mentions that it's "easy to learn and use this software. Easy to teach others how to use the software." And owners and operators of chains or hotel groups will be happy to know that Inn-Flow supports the operations of multiple hotels within one system; simply toggle between hotels or even run reports that include data from several properties. While Inn-Flow is currently optimized for desktop use, it's accessible on mobile browsers. Plus, stay tuned—a dedicated mobile app designed to enhance your on-the-go management is in development and will be joining Inn-Flow's suite of features soon.
Customer support
Inn-Flow clients can benefit from high quality support throughout the time they use the software. Having received HotelTechReport's Global Customer Support Certification, you can expect top notch service from Inn-Flow's support reps. For self-service resources, Inn-Flow offers an online knowledge base, training videos, and helpful tooltips throughout the web app. For more personalized support, Inn-Flow reps are available via phone, email, and live chat. To keep clients feeling supported, Inn-Flow also schedules quarterly check-ins to ensure everything is going well and provide a forum for questions.
In addition, Inn-Flow is constantly listening to clients, incorporating that feedback into their roadmap, and launching new features that add value. One Inn-Flow client, a Director of Finance at a boutique hotel in Seattle, says, "I really like that the company is constantly updating and adding new features." Clients can submit feature requests at any time through the Help Center.
Conclusion
If you're looking for a hotel accounting software with the option to include full bookkeeping services that can reduce manual labor, cut the risk of human error, and centralize financial operations, Inn-Flow is a great choice for single hotels and growing hotel groups. The impressive automation features and breadth of integrations make Inn-Flow a solid addition to your tech stack. Although it may not be as popular as some big-name industry-agnostic systems, the hotel-specific functionality found in Inn-Flow can make a huge difference in overcoming the unique challenges that hotels face in the financial space.
This article was created collaboratively by Inn-Flow and HotelTechReport