Minimum Wage is Rising and It's Surprisingly Good For Hotels
By Jordan Hollander
Last updated January 26, 2022
6 min read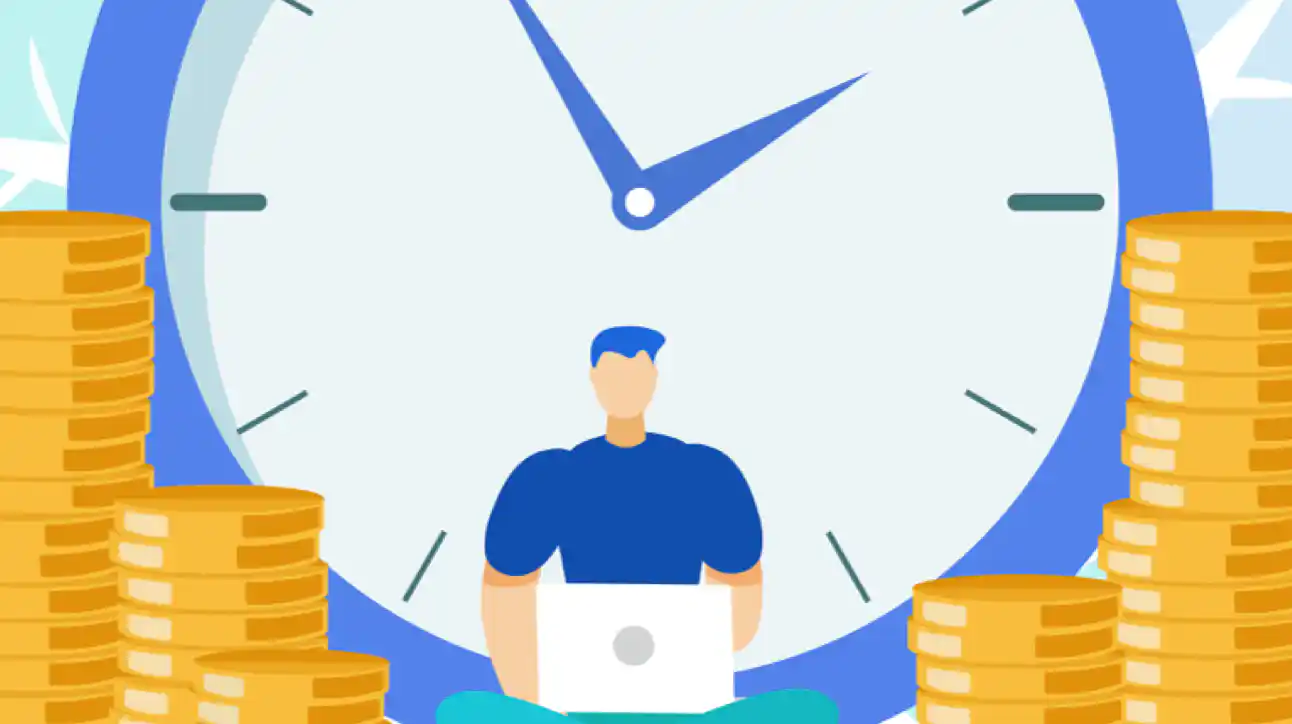 Over the last couple of years, you may have seen headlines about rising minimum wages across the US. Many state legislatures voted to raise the minimum wage back in 2020 – a good thing for most people, but can be anxiety-inducing for hotel owners.  The pandemic then inflicted further wage growth with inflation and labor shortages that still persist in the market today (and will for the foreseeable future).
The hotel management industry is one of the biggest employers in the world, accounting for 1 in 25 U.S. jobs as one statistic shows (and employing more than 15 million people). Many of those workers are hourly – meaning changes to the minimum wage would have material impact on their income. In an economy where the gap between the richest and poorest is at an all-time high, increasing wages in the hotel industry will do a lot of good for many American families. But for hotel owners worried about their bottom line, even a 2% increase in salaries is alarming.
There are, however, many hidden benefits to increasing your hourly minimum wage. These benefits can offset the increased labor costs at your property – especially when you have the right tools in place to manage your labor force efficiently.
While large employers like Walmart and Marriott tend to be the most vocal about minimum wage it's actually small employers and businesses that are often the ones most affected.  Many times minimum wage hikes just lead businesses with low-wage workers to work with fewer employees and full-time staff.
In this article we're going to show you why minimum wage increases are actually good for your business and we'll even show you how to offset higher wages with more efficient staffing practices by leveraging a labor management system like Hotel Effectiveness.
Here's what you need to know about changes to the minimum wage in 2020 and how to prepare your hotel. 
Higher Minimum Wage Offsets Income Inequality
Income inequality occurs when there's a large gap between the wealth of one part of the population as compared to another. Income gets concentrated usually in the hands of a small segment of the population. Following World War II, there was very little income inequality in the US; however, the gap between the lowest-earning individuals and the wealthiest families grew steadily and peaked in the 1970s. During this decade, slow economic growth, high unemployment, and inflation caused high levels of income inequality. Investopedia reports:
"In 1976, the richest 1% possessed just under 8% of total income but has increased since, reaching a peak of just over 18%—about 23.5% when capital gains are included—in 2007, on the eve of the onset of the Great Recession. These numbers are eerily close to those reached in 1928 that lead to the crash that would usher in the Great Depression."
More recently, the Census Bureau reports that in 2019 income inequality hit its highest level in the last 50 years – despite the fact that unemployment is also at record lows. While there are many macro-level reasons for growing inequality – job outsourcing, a supply of cheap labor from China, education, deregulation, and unfair exchange rates, to name a few – the bottom line is that many Americans are earning far less than others. This discrepancy is why the minimum wage is so important.
Minimum wages have risen in more than 20 states over the last year, having a significant impact on income for those on the lower end of the payscale. "Over the past year, paychecks for those in the bottom 25 percent of the workforce grew almost 1.5 times as fast as those in states where the minimum wage did not budge. Also, workers age 20 and under fare better in states that raised the minimum wage," reports the Washington Post. There's a long way to go to close the income gap, but early data suggests that a higher minimum wage helps close the inequality between high-income families and low-income families. 
Federal Minimum Wage Trends: Focus on California, Georgia and Texas
The Federal government mandates a minimum wage of $7.25 per hour for those employees protected under the Fair Labor Standards Act. However, states are permitted to set their own minimum wage rates, as long as they don't go below the federal law. The states with the highest minimum wages are Washington DC ($14); Washington ($13.50); Massachusetts ($12.75); and Colorado ($12.10). States with the lowest minimum wage are Montana ($4.00), Georgia ($5.15), and Mississippi and Alabama, where there is no minimum wage law on the books. 
The big news for 2020 is that twenty-one states have raised their minimum wage. Some states enacted wage raises in response to the rising cost of living, but 14 states increased their rates to exceed simply offsetting inflation or living expenses. California, for instance, raised their minimum wage from $12 to $13, applicable to employers with more than 25 employees. In Silicon Valley, the minimum wage rose to $16.05.
Georgia remains something of an outlier, as the state has no plans to raise the minimum wage from $5.15. Georgia and Texas perfectly exemplify the difference a minimum wage increase can make. According to one report, in each of these states, "two working adults with two children making minimum wage would only earn about half the amount of money needed to make a living." Not coincidentally, Texas and Georgia rank within the top ten states with the highest income inequality. 
To get a feel for the range, we've included a table at the bottom of this article including state minimum wages for each state in the United States along with changes from 2019-2020.  You can also explore more about the minimum wage rates around the US on the Department of Labor website.
Here's Why The Rising Minimum Wage Is Good for Your Hotel
What do all these data points mean for your hotel? Labor costs – including salaries, wages, contract labor, bonuses, and payroll-related expenses – account for more than 42% of a hotel's total operating expenses. Labor costs are the biggest component of a hotel's operating budget, and as a result, rising minimum wages are cause for concern among many hoteliers.
It may seem like a bad thing to increase your biggest P&L item and in a vacuum it absolutely is; however, rising wages have positive effects on the hospitality industry that offset some of the budgetary burden.
First, well-paid workers are happier workers – and happier workers deliver better service. When workers are paid better, up to a total annual income of $75,000, they are more content. Happiness at work leads to lower stress and higher productivity; and for hotel teams, this translates to better guest experiences, more positive guest reviews, and more repeat bookings. As data from Texas and Georgia prove, the lower wages go the more likely it is that your minimum wage workers will need second jobs to meet the cost of living. The financial burden of working overtime coupled with the stress of trying to make ends leads to exhaustion, stress, and decreased quality of work.
Secondly, higher wages are a big selling point if you're trying to recruit new employees. Salary and benefits are the top two factors a job seeker considers when looking for a new role. In a competitive labor market, anything that sets your property apart from the competition can give you a winning edge. Higher wages make it easier to attract talent since people feel like they're being paid fairly for their work. In addition to improving your hiring KPIs (time to hire, cost-to-hire, and position fulfillment rates) higher wages can lead to lower rates of absenteeism and lower employee turnover.
Last but not least, when we talk about minimum wages rising we aren't talking about just one industry.  When wages rise, consumers have more spending power which means more travel (i.e. hotel stays), more dining out in your F&B outlets and generally better economic conditions.
How to Maintain Profitability When Wages Are Rising
If you're worried about the rising minimum wage, there are some great tools that can help you mitigate increased labor costs at your hotel. Labor Management Systems, like Hotel Effectiveness, ofter a way to reduce labor costs by effectively allocating resources and scheduling shifts.
Labor Management Software delivers real-time insight to help managers schedule hourly workers more efficiently, so you can afford to pay workers more fairly. Hotel Effectiveness claims to reduce total labor costs by 5% or more by setting labor goals such as hours worked per employee, housekeeping minutes per room (MPR), and percentage labor win/loss to benchmark against industry standards. The platform features dynamic scheduling and automated labor monitoring to adjust hourly employees based on forecasted occupancy labor standards, productivity issues, and other risk areas. At the corporate level, you can access trackable, real-time reports to understand where properties are underperforming.
Rising minimum wage will impact income inequality, and that's a good thing for most people. Hotels, as one of the biggest employers in the country, have a responsibility to do right by their employees – especially if it leads to higher profitability, productivity, and sustained growth. Higher minimum wage is a win-win for hotel owners and teams alike.
Minimum Wage By State