10 Best Scheduling & Labor Management
Hide add-on products
Add-on products are ones that must be purchased with another product and aren't available on their own.
Load More
Recent Scheduling & Labor Management News & Community Updates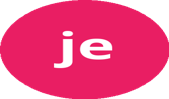 4 days ago
Curator Hotel & Resort Collection ("Curator") and UniFocus announced today a partnership agreement that provides Curator member hotels with access to the industry's latest capabilities in labor management and time and attendance software to optimize productivity for today's complex and ever-changing workforces. "In selecting a preferred labor management provider for Curator member hotels, we found that UniFocus has a proven reputation in delivering the exceptional service quality that guests staying at lifestyle, full-service hotels expect," said Austin Segal, Curator's Vice President. "Since several Curator member properties are already utilizing UniFocus technology, including Noble House Hotels & Resorts and Davidson Hospitality Group properties, we knew first-hand that the Company's solutions continue to demonstrate that hoteliers can achieve a heightened level of productivity that each service area rightfully deserves, without running into the issues of overstaffing or sacrificing service quality from one area in favor of another." Through the new partnership agreement, Curator hotel owners and operators can leverage UniFocus' technology to predict precise demand across property operations and activities to ensure that employees are always exactly where they need to be to deliver unparalleled guest experiences. Going beyond simply plugging in existing labor standards into a management system, the UniFocus approach to workforce scheduling instead involves leveraging its adaptive technology to predict staffing trend needs for each service area. For full-service hotels, this can include F&B, spa, meeting, and event operations and departments such as housekeeping or maintenance that can be found at virtually any hotel. "There are several workforce management and time and attendance platforms that Curator evaluated during their selection process, but their decision to choose UniFocus as a preferred provider is evidence of our industry-leading capabilities and the unparalleled value we provide to independent hotels and resorts," said Mark Heymann CEO at UniFocus. "From ensuring that operations can keep pace with the new dynamics of today's hotel environments to identifying opportunities for increasing revenue and optimizing costs, we look forward to the opportunity to equip each Curator Collection hotelier with the adaptive analytical tools they need to always serve the best interests of their guests, employees and the business." About Curator Hotel & Resort CollectionCurator Hotel & Resort Collection is a distinct collection of hand-selected small brands and independent lifestyle hotels and resorts worldwide, founded by Pebblebrook Hotel Trust and a group of industry-leading hotel operators. Curator provides lifestyle hotels the power to compete together while allowing its members the freedom to retain what makes their hotels unique. It offers independent lifestyle hotels the benefits of associating with other unique lifestyle hotels and brands while participating in best-in-class operating agreements, services, and technology. In addition to Pebblebrook, the founding members of Curator include Davidson Hospitality Group, Noble House Hotels & Resorts, Provenance, Sage Hospitality Group, Springboard Hospitality, and Viceroy Hotels & Resorts. About Pebblebrook Hotel Trust Pebblebrook Hotel Trust (NYSE: PEB) is a publicly traded real estate investment trust ("REIT") and the largest owner of urban and resort lifestyle hotels in the United States. The Company owns 52 hotels, totaling approximately 13,000 guest rooms across 15 urban and resort markets.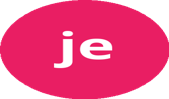 1 month ago
UniFocus, the leading provider of Workforce Management Systems, today announced its acquisition of Knowcross, a global leader in task management and operational optimization software for the hospitality industry. The merging of the two organizations' technologies under the UniFocus umbrella is set to provide service business operators a single, streamlined solution for determining the real-time labor needs of their business while ensuring timely service completion for maximum operational efficiency across each of their various departments. In addition to bringing together two best-in-class platforms, UniFocus and Knowcross will be infused with capital via Riverside to build an unparalleled ecosystem that meets industry needs in a post-pandemic world. The Knowcross platform is often the single most-used operational software in a hotel. This positions UniFocus and Knowcross to serve the joint customer bases of the hotel industry and healthcare like no other. Additionally, joining forces will bring Knowcross's powerful task management and operations tools into the service industries UniFocus serves, such as the restaurant space. Beyond improving operational performance, operators in all industries served will be able to streamline health and safety and further ensure quality with integrated inspections while replacing and digitizing logbooks. "UniFocus' roots are in labor scheduling, demand forecasting and time & attendance. Expanding our platform further into operations management was the natural next step," said Mark Heymann, CEO of UniFocus. "Knowcross has a best-in-class suite of task management tools, and we are excited by the power and insights that will come from the countless opportunities to integrate our technologies. Together, our platforms will boost managers' decision making by integrating data from forecasting, scheduling, task execution, as well as guest and employee satisfaction in once ecosystem." UniFocus and Knowcross share a vision on each company's roadmap and see this move as a way to accelerate both teams' plans for innovation and reaching new markets. With complementary geographic presences, the combined result is a truly global presence to deliver all solutions around the world. In today's labor crisis, scheduling the right people, at the right time, and having them perform the right tasks are imperative as service industries seek out operational efficiencies. In this regard, the integrations between the UniFocus and Knowcross platforms are as powerful as they are endless. Combining scheduling and task communication within one easily accessible mobile app streamlines operations and keeps employees engaged. The precise demand-based scheduling from UniFocus' Labor Management tool is taken to the next level with KNOW Housekeeping, KNOW Service, and Know Maintenance tasks, which have proven to create double-digit improvements in staff productivity. KNOW Glitch and the UniFocus Guest Scope survey tool ensure the quick resolution of guest's issues and satisfaction with the resolution. "Our roadmap and customer requests were leading us into the Labor Management and Time and Attendance space," said Nikhil Nath, CEO and founder of Knowcross. "As we explored our opportunities, the merits of joining forces with an industry leading platform was so compelling that it was an obvious choice to integrate the UniFocus and Knowcross platforms.The opportunities afforded by combined entities are quite phenomenal. We are looking forward to delivering a comprehensive workforce management system that was specifically designed for the service industry to our clients." About Knowcross Founded in 2002, Knowcross is a global leader in hotel operations optimization software, developing proven service quality management solutions to maximize efficiency, productivity and elevate guest service - with a direct impact on increasing the bottom line. The innovative Knowcross cloud-based (SaaS) platform includes a suite of pioneering applications including KNOW Service, KNOW Housekeeping, KNOW Glitch, KNOW Inspection, KNOW Tenant and KNOW Maintenance. All Knowcross solutions support multiple languages, can be fully customized, and seamlessly interface to the leading PMS systems, in-room control systems, staff safety devices, messaging gateways and fire alarm systems.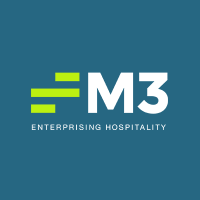 3 months ago
Today, M3, the hospitality sector's #1 cloud-based accounting, financial reporting and data management platform, launched M3 Labor, a comprehensive mobile application supporting the company's popular Labor Management tool. As the hospitality industry further embraces mobile technology, M3 has developed a robust cloud-based solution designed to give more time and greater flexibility to hoteliers through data-driven workforce management tools delivered to their smartphones. M3 Labor offers all current and future Labor Management customers instant access to M3's exclusive, cloud-based reporting system, providing seamless labor monitoring from time clock to paycheck. Delivering real-time labor dashboards, customizable labor views and on-the-go punch management, the app is designed to help hoteliers monitor associate hours and proactively avoid unnecessary overtime. "The launch of M3 Labor for iOS and Android delivers timely data to all hotel property staff," said Steve Pappas, Labor Management Product Manager at M3. "General managers can monitor and manage labor proactively via M3's patented visual bubbles, keeping them engaged with guests rather than at their desks. With the app, staff members are always aware of future schedules and accumulated hours, reducing questions historically posed to supervisors." M3's proprietary workforce management solution, Labor Management, is used by over 27,000 employees working in 1,000 hotels across North America. Now, app users can easily monitor hours and performance KPI's from their mobile devices via custom labor variance dashboards presenting metrics such as hours worked, labor dollars, POR and more. Time punch management provides a comprehensive overview of missed punches, shift schedules and more so managers can monitor on-the-clock employees in real time. Employees can also easily view schedules and timesheets, including hours worked and overtime hours, at their convenience via their smartphones. For added cost-saving opportunities, M3 Labor can also be coupled and enhanced in conjunction with M3's business intelligence solution, Insight, which collects and reports critical data from various M3-supplied sources, including accounting data, labor management data, operating statistics, Smith Travel Data and guest satisfaction surveys (GSS), to drive profits and boost efficiencies across entire organizations. Current and future M3 Labor Management customers can now download and access the app in the Apple App Store or Google Play Store using their Labor Management login credentials. The app is available for both iOS and Android devices.
SCHEDULING & LABOR MANAGEMENT Category Overview
What is hotel labor management software?
Labor Management Systems (LMS) provide the necessary tools to reduce labor costs while enhancing a balance with guest service expectations. An effective Labor Management Systems does not "cut labor," but instead serves as a guidepost for effective use of a properties' associates. A robust LMS incorporates Labor Standards creation and management, integrated forecasting and actual business driver volume, and payroll and timekeeping system hour and wage integration. Combined, these components drive labor and service action plans, recommendations, and daily management practices. The result is eliminating wasteful over-scheduling, reducing overtime, optimizing the use of outsourced contractors, and spot-on service delivery. Robust labor management practices, enabled by technology, save a typical hotel 3-5% of total labor costs annually including dramatically reducing overtime.
For info on hotel labor management trends, questions that you should ask vendors and more download the
2022 Hoteliers Guide to Labor Management Systems
.
How can labor management software improve profitability and efficiency?
Improve Net Operating Income: Hotel savings average 3-5% of total labor costs through advanced LMS capabilities. These savings flow through directly to hotel profit, increasing operational cash flows. With proper LMS utilization, these results are easily achievable in this environment of rising wages and scarce talent.
Stakeholders confidence in staff schedules being aligned with labor cost and service expectations: Traditionally, department managers have spent hours weekly managing their team schedules while being unsure of staffing expectations. With Labor Management Systems, management time spent scheduling is dramatically reduced. Scheduling to target hours calculations based on accurate business volume forecasts applied to labor standards, provide stakeholders at all levels the confidence schedules are aligned with financial goals.
Proactive tools to identify and address possible staffing issues: Complete visibility of department, property, and portfolio labor cost increases accountability across the organization. Potential issues and risks can be identified in advance and avoided. Internal and external benchmarks can highlight potential operational efficiencies such as reduced Minutes Per Room (MPR) for housekeeping and improve both operational quality and costs.
What are the most important features of labor management software?
Easy to use UX: that are designed specifically for the hotel industry will enable complex actions to be completed with a few simple steps. Most users should require minimal training to realize maximum value. Daily labor management tasks should be managed in 5 minutes or less by most users.
Labor Standards: Simple, wizard-like tools will make creation and management of sophisticated staffing rules very easy for all levels of management. Updating standards to reflect changing operational goals or market conditions should be effortless and reflected immediately in labor plans and schedules.
Operational drivers integration: Direct connection of Business Intelligence, accounting, and revenue forecasting tools, while maintaining the ability to be overridden by authorized managers. This data is paired with labor standards to produce staffing models and scheduling target hours optimizing performance and eliminating inefficiencies, excessive overtime, and providing better control of contract labor use.
Daily check-in: Every manager should be able to review, update, and modify his/her labor schedules and performance objectives on a daily basis in five minutes or less through thoughtfully designed, easily understood dashboards and guided action plan creation. Senior managers, GMs and above-property leadership monitor performance trends and action plans of every hotel. Department managers have the ability to address opportunities, mitigate risks, and seek guidance.
Mobile-friendly employee tools: Line-level employees need a simple, reliable tool to identify preferred shifts, request time off, and see their daily and weekly schedules via mobile device or desktop browser.
Time & Attendance/Payroll integration: Linking the time clock data to Labor Management Systems, with multiple daily real time updates, enables hotels to monitor overtime risk, unpaired punches, incorrect position coding, absences and tardiness. Corrective action can be taken prior to such things becoming an issue.
Benchmarking: Internal tools to compare hotels across the portfolio including department and function-level benchmarks are critical to establishing and expanding operational standards and rules that can be an owner or management company's key point of differentiation. Adding external benchmarks - data from comparable hotels within the local market or from other regions - enables senior leaders to identify improvement opportunities.
What makes great hotel labor management software?
Systems that were built specifically for hotels and hotel users are preferred over generic labor management systems or those built for other industries such as Retail or Healthcare.
Hotel owners need to see the labor performance data for their hotels down to the department level. General Managers need to see which departments are on target, which are off-target, and know what actions need to be taken in real time to avoid cost spikes and other labor challenges. Department managers need daily info on their team member performance including productivity and overtime risk. With great Labor Management Systems, labor standards are combined with updated operational forecasts to produce dynamic schedules which are easily populated by department managers. Hotel employees have complete visibility of their schedules through a dedicated portal in which they can also manage vacation requests, shift requests, and multiple roles within the property.
What are the most important integrations for a Hotel Labor Management System?
Payroll system: Job code, employee, and wage data feeds are transferred from existing hotel systems. A one-way interface with updated data multiple times daily empowers Labor Management Systems to deliver real-time insights and opportunities for cost and service optimization.
Time & Attendance: Monitoring actual employee hours will enable comparison of scheduled and real time worked with departmental labor plans. Daily labor check-ins within the system enable managers to take action or make schedule changes before issues occur.
Business Intelligence: Seamless connectivity with Profitsword, Opera, Broadvine, M3 Accounting and other hotel performance reporting systems enable labor management to be integrated into overall business plans and strategies for each hotel. These systems provide operational data that is applied to labor standards producing optimal staffing schedule targets and actual labor performance reporting.
What is the typical pricing for labor management software?
Installation can cost up to $20,000 with an additional $5,000 for on-trainings. The monthly SaaS subscriptions can run anywhere between $100 - $2,000/month per hotel varying based on hotel size, requirements and more. Get a custom price quote on Hotel Tech Report to see what it will cost your hotel.
For pricing considerations when selecting a hotel labor management system, vendor comparisons and more download the
2022 Hoteliers Guide to Labor Management Systems
.
How long does it usually take for a hotel to implement new labor management software?
There are three main parts to implementation of a hotel Labor Management system:
Data integration: Linking payroll and business intelligence systems to the Labor Management system to provide the data needed for the system to function. Depending upon the provider's ability to integrate, this can take from a few days to several months.
Configuration: Building property organizational structure and labor standards, along with mapping active position coding, appropriate to each hotel and setting. During this stage users are defined. Time for this can vary but it should not take more than a few days.
Training: Most training can be done online. Owners, general managers, financial management, and Account Administrator should expect to invest about 3 hours to learn a system . Department managers should be able to learn how to use the scheduler and management tools in less than an hour.