SiteMinder CEO: "The SaaS economy has made best-of-breed solutions accessible to every type of hotel"
By Jordan Hollander
Last updated January 26, 2022
7 min read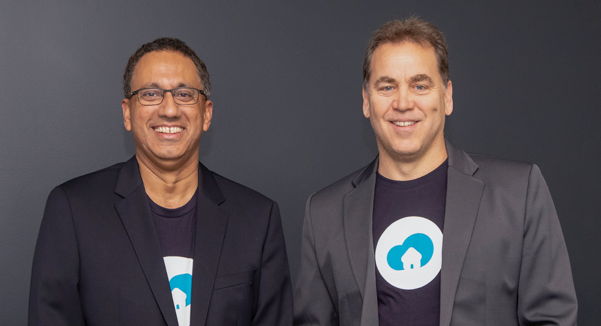 In May of 2018 I wrote a piece for Lodging Magazine called "Hotel Technology's Paradigm Shift" where I discussed the #1 barrier to innovation in the hotel industry - the lack of integration between different components in the hotel tech stack.  In the last couple of years a slew of ambitious companies have set out to solve this connectivity problem. One of the most interesting contenders in this fight decided to throw its hat in the ring in June 2018 when SiteMinder launched its Exchange marketplace.
To be clear this ring is massive and there's definitely room for several winners.  SiteMinder's approach is unique in that they started with a massive install base of clients (30,000+) who use the firm's technology products such as their Channel Manager, TheBookingButton and Prophet rate shopping software.
Snapshot has taken a similar approach to SiteMinder while Protel, Mews Systems and Apaleo have set out to solve the problem by building property management systems with integrated app marketplaces for their clients to add different components onto their tech stack with ease.  Impala created an open API that allows hotel tech products to connect directly and seamlessly with PMS providers - very much like Zapier provides the underlying infranstructure required to maintain a seamless connection between 2 different product as they evolve.  HAPI has similarly focused on connecting directly into the PMS and recently signed it's solution with Red Lion Hotels.
The race to connect the entire guest journey is on.  Incumbents like Sabre have talked about doing this for years but have yet to deliver a real end-to-end experience in a simple and elegant solution desired by hotels and are very much shackled by legacy technology that was bolted on through acquisitions rather than built in house.  Nothing against Sabre here, it's just much harder to turn a ship of that size and paradigm shifting innovation rarely comes from incumbents resting on cash cow businesses.
SiteMinder's chances of winning this race increased dramatically when they hired current outgoing Xero COO Sankar Narayan who previously led the now $5B+ Accounting Software firm through rapid growth.  Perhaps the most interesting thing about Sankar's move is that Xero was seeing similar changes in the accounting software market that we are seeing in hotel tech.
Based on these market trends, Xero chose to double down on small business by providing increasing value to its existing customer base (increase share of wallet) rather than attract larger (and largely new) enterprise clients.  This maniacal focus on their core customer has paid off in spades and we imagine Narayan will steer SiteMinder in this direction as well.
Xero has built a very impressive and robust partner marketplace much like the one SiteMinder is set on developing for hospitality.  This past year Xero rebranded itself changing the firm's tagline from "Beautiful accounting software" to "Beautiful business".  This change reflects a shift in the firm's view of evolving market forces.
Essentially the firm is moving from being just software to becoming a platform for small businesses - and Sankar was at the center of it all.  Needless to say, selling into small businesses like hotels is extremely difficult and requires a unique skillset.  Xero's value is derived in its ability to sell into and service those types of businesses.
Backed by venture capital powerhouse TCV and now under the joint leadership of Narayan and founder Mike Ford, SiteMinder is positioned to transform the hotel tech industry like never before.  We sat down with Sankar and discuss his views on the market, why he traded his Ducati for video games and the road ahead for SiteMinder.
Tell us about your career in technology. How did you first get into technology and what was the path like into your current role?
My career began in technology. It was what I studied at university and I also gained my Masters in Electrical Engineering, specializing in computer engineering, in the US, before I landed a role creating software and designing computer hardware in Silicon Valley; that was my first full-time job. From there, I did some consulting work and then life took me to the other side of the world, to Australia, where I got into more of the business side of things at one of the country's largest mobile telecommunications companies and Internet service providers. I've since had the opportunity to experience other sectors, including media and travel, and got back to technology in 2011 to head up IT and finance at Virgin Australia Airlines. In 2015, I accepted the role of CFO and COO at cloud accounting software company Xero, and I'm thrilled to officially assume the CEO position at SiteMinder in the New Year.
Can you give us the SiteMinder elevator pitch?
SiteMinder is the leading provider of technology that connects hotels to future guests, so hoteliers can go back to doing what they love. In today's age where people have the freedom to access travel however they like, SiteMinder is the name synonymous with the belief that technology can empower any hotel to win in a consumer-led world and unleash their potential.
SiteMinder is the global hotel industry's leading guest acquisition platform, ranked among technology pioneers for its smart and simple solutions that put hotels everywhere their guests are, at every stage of their journey. Combined with a unique ability to cater to hotels of all sizes, it's this central role that has earned SiteMinder the trust of more than 30,000 hotels, across 160 countries, to generate in excess of 80 million reservations worth over US$26 billion in revenue for hotels each year.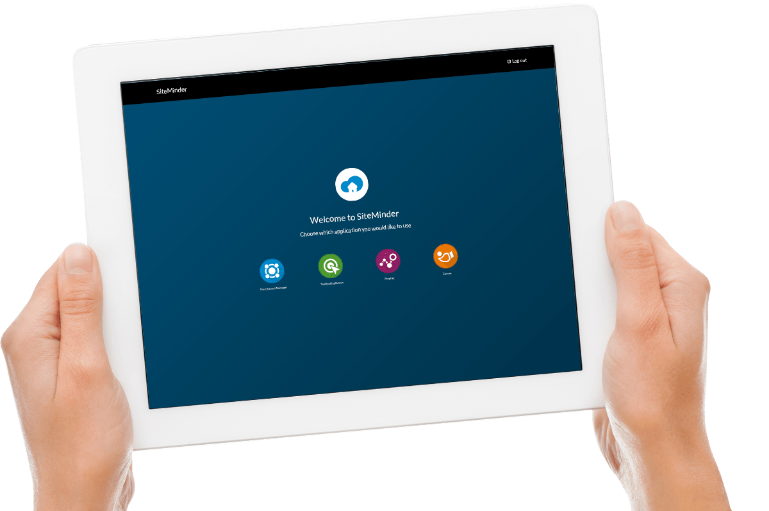 When did you first become interested in hotel technology?
I first arrived at the intersection of technology and travel during my time at Virgin Australia. As for hotel technology, specifically, I've followed SiteMinder for a number of years, due to my involvement with Bailador Technology Investments, and think it's an incredibly exciting space to be in.


How would you characterize the learning curve moving from tech into hotel tech?
There are definitely a lot of unique characteristics to hotel tech, but also many commonalities with other verticals that have experienced the cloud and SaaS disruption in the last two decades. Hoteliers are passionate about hospitality; it's what they know and love, and what they go back to when given the opportunity to step away from all the other demands that now come with being a hotelier. As the world increasingly moves to online, hoteliers know it's a movement they can no longer ignore, but it's an incredibly complex space to navigate through and so they're still finding how to seamlessly introduce technology into their day-to-day to a point where they're comfortable knowing it's not an avoidable detractor, but a necessary enabler of getting closer to their guests.
They say hotels have traditionally been slow to adopt tech, but when you consider that such a large proportion of hotels are small to medium-sized businesses, that's hardly shocking to me. Naturally, one can probably expect that the larger chains and brands would be at the forefront of tech adoption, but even then, as we know, that's not entirely the case and, again, I don't think that's a challenge that's unique to hotels. The cost of tech to any large enterprise is always going to be significant and that cost goes far beyond the initial dollar value. When you're talking about a complete overhaul of an enterprise-wide system, you're talking about the cost of setup, training and everything else that comes with change management.


What makes 'hotel tech' different than just 'tech'?
I think the vastness of the opportunity is inherently what makes hotel tech a little different to other verticals. We're talking about a massive space occupied by accommodation providers of every type and budget – with different needs as well as varied levels of education and appetites for technology use – hoping to win in a diverse, complex and ever-changing landscape of consumers. For me, that's what makes hotel tech so exciting. The opportunity for innovation is limitless. You can dream up solutions very quickly; the only restriction is your imagination.


Do you think it's harder for hotel tech companies to raise capital relative to general tech companies?
I don't think so. Every business needs to articulate its customer proposition, technology and business model, and we're seeing great support for some of the newer, exciting entrants into the market, especially within the hotel guest application space. There is a large, unaddressed need with accommodation providers that businesses like SiteMinder are solving, and I think that need has surfaced in recent years. There could certainly be more capital flowing into hotel tech, but I think that ultimately comes down to our ability as an industry to demonstrate what untapped potential exists – and our role in enabling the traveler experience.


What's the single biggest opportunity that hotels are missing today?
Acing the guest journey end-to-end. I think the in-stay experience has traditionally been the sole focus for hotels, as it's what they've always had immediate visibility and control over, but of course we know that the journey began long before the guest arrived and continues long thereafter – if it ends at all. The explosion of data and technology has made it possible for hotels to understand their guests in a way they've never been able to before, and it's an opportunity I think most hotels are missing.
How will the hotel technology landscape be different in five years?
The emergence of new players in the market has been great for competition and I think it's forced innovation that ultimately hotels have been the beneficiaries of. However, I think the breadth of choice now available to hotels, coupled with the level of complexity that now exists to keep up with today's traveler, has indirectly created further disparity that means, as a hotel, it is more overwhelming than ever to know which technological solutions are best and if they will work together to make the day-to-day easier, not harder.  I think the disparity and complexity will continue to grow over the next five years, but it will be met with tech innovators that rise to that challenge and provide a way for hotels to benefit from a single, holistic, reliable solution that unlocks a world of potential guests and personalizes every relationship. That will be the pinnacle of data democratization and I think it's coming.


Do you think that branded hotels have better or worse technology than independents?
I don't think the adoption of hotel tech is quite this black and white. For sure, we're seeing a number of the large hotel brands take the lead in the areas of room technology, A.I., robots and the like, but we're also seeing innovation happening at the smaller end of the spectrum where independent boutiques are leveraging technology to create a more personalized and memorable stay for their guests.
Independent hotels constitute a significant portion of SiteMinder's global customer base and I think that's testament to how level the playing field actually is. The cloud and SaaS economy has made best-of-breed solutions accessible to every type of hotel, irrespective of their size, budget or structure, and arguably it's been the smaller independents that have benefited most.


If you were to start a business in hotel tech tomorrow, what would it be?
Probably something in the hotel guest application space, as that really blurs the lines between B2B and B2C tech and has a real potential to change how we all, as tech innovators and consumers, experience and engage with tech.

What's one piece of advice you have for engineers and entrepreneurs who are interested in starting a hotel technology company?
The hotel tech industry is fast, exciting and has no limits, but the competition is fast-growing and those that can harness a hotel's deepest pain points to produce something of value stand the best chance of being relevant not only today, but three, five and even ten years from now. Get in it and carve out your space.
What's one podcast, newsletter or book that you recommend hoteliers read if they'd like to eventually move into tech?
The SiteMinder Blog (here)


What is your favorite hotel in the world?
Peppers on the Point at Lake Rotorua, New Zealand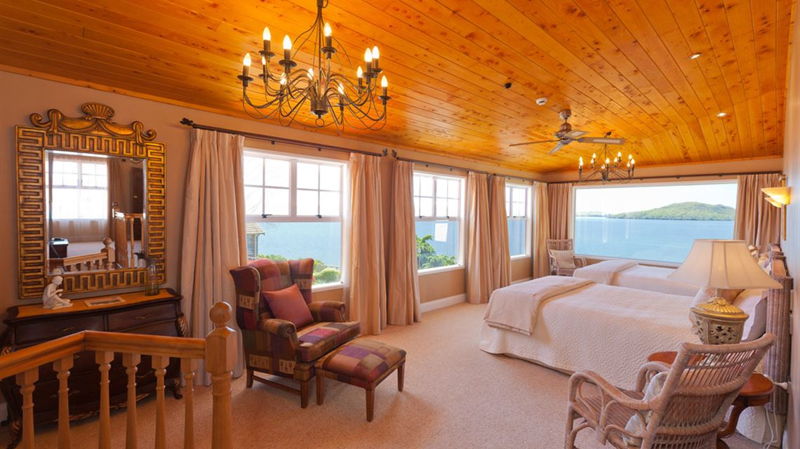 What is one thing that most people don't know about you?
I've swapped my Ducati motorbike for more online video games and have achieved Great Summoner Status in Fire Emblem Heroes!