What is a CRS? (Central Reservation System)
By Hotel Tech Report
Last updated January 28, 2022
5 min read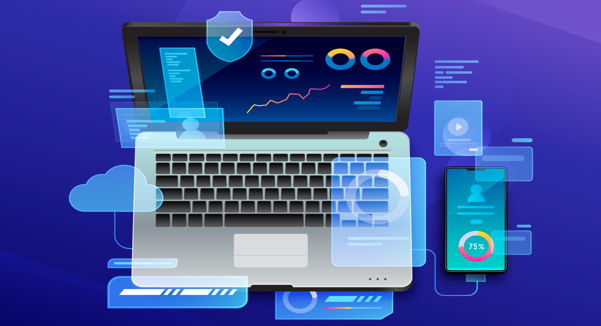 How can you maximize your hotel's exposure in real-time among OTAs, travel agencies, metasearch sites, and the GDS? Good news: you do not need to spend your valuable time updating all of these channels individually. Instead, you can let a central reservation system (CRS) do the legwork for you.
If you've never heard of a CRS - or if you're doing some additional research before choosing a system - then this article is for you. We'll review all the features and benefits you can expect from a CRS, and we'll answer some common questions about them. By the end of this article, you'll be able to determine whether a CRS is right for your hotel and make more informed decisions about your hotel's distribution strategy.
What is a Central Reservation System?
Let's start at the beginning: what is a central reservation system exactly? A CRS system is used in the hospitality industry and specifically within hotel management to manage room rates and availability and to share this information across various distribution channels, like online travel agencies and the GDS. When a booking is made or rates are changed, the CRS adjusts your hotel's rates and availability on all of your channels accordingly. The CRS also allows different users to create and modify reservations in one central place, like call center representatives or remote reservations agents. The CRS is your central source of reservation data and typically comes with or at least seamlessly integrates into your booking engine and channel manager which ensures that hotel rooms aren't overbooking across different channels. When a hotel room is booked on your hotel website, the CRS then shares that information with your property management system and pushes updated hotel reservation data to both your website and 3rd party channels such as GDS or online travel agencies. It's important to know what isn't a "central reservations system"? A central reservation system is not the single source of truth for guest profiles - that is where your hotel CRM comes in and it's also not the central repository of room inventory (PMS).
A CRS centrally manages and distributes room inventory, rates, and reservations. The CRS typically receives inventory from the PMS, then distributes rates and availability in real-time to direct and third-party channels, including the hotel's own website booking engine and call center (direct channels), as well as channel managers, online travel agencies, GDS, and metasearch (third-party channels). Reservations from these channels are sent back to the CRS and subsequently synced into the PMS for room allocation. Hotel revenue managers and marketing/e-commerce managers use the CRS to create various promotions and offers through rate plans for different channels and to adjust pricing quickly to be updated across all channels. Reservation agents also work in the CRS to manage reservations.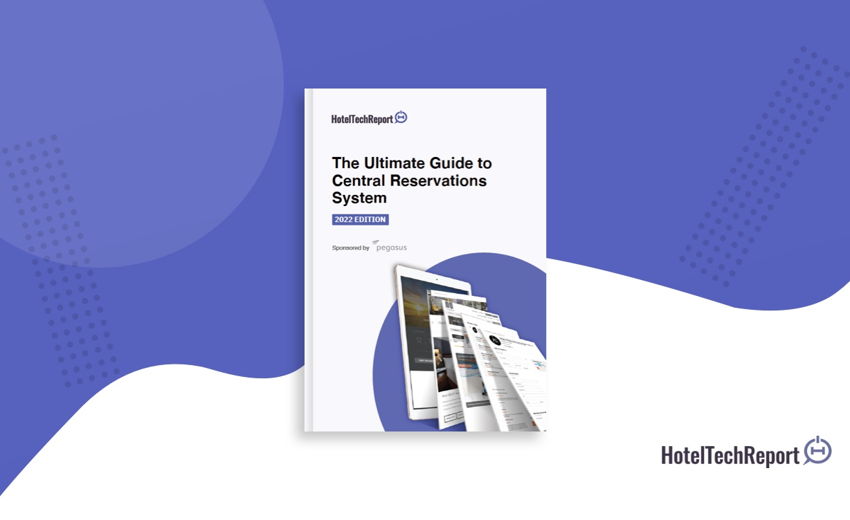 Download the Free 2022 CRS Buying Guide
Why Should I Use a CRS?
A CRS offers a few major benefits to hotels and to hoteliers. When your hotel uses a CRS, you'll enjoy better visibility on many distribution channels and, therefore, the potential for increased revenue and occupancy. As a hotelier, you can use your time more efficiently by automating tasks and integrating various systems. You'll use this tool daily so it's critical that the reservations management software you choose is user-friendly.
It's no surprise that major hotel brands view the CRS as their core technology - providing the core hotel distribution and channel management infrastructure to succeed in a hyper-competitive industry. One of the top reasons to use a CRS is to gain better exposure on distribution channels. A CRS links your rates and availability to a multitude of online and offline channels. These channels include online travel agencies like Booking.com and Expedia, brick-and-mortar travel agencies, independent travel agents, the booking engine on your own website, your reservations call center, metasearch sites like Kayak and Trivago, and global distribution systems (GDS). With a CRS, you can easily sell rooms on many different channels, which increases your exposure to potential bookers.
If you didn't use a CRS and wanted to list your rooms on all of these channels, you would need to spend hours uploading rates, adjusting availability, and manually inputting new reservations. Not only would there be plenty of chances for human error, you simply don't have time in your busy schedule for all of that manual work! A CRS unlocks opportunities for efficiency for reservations staff and revenue managers by doing the heavy lifting for you.
With a CRS in place, you make all rate and availability changes just once, then the CRS distributes those changes to all of your connected channels automatically. A CRS makes running promotions, taking rooms out of inventory, or using dynamic pricing a breeze. A CRS also streamlines your reservations processes by housing all of your bookings in one place; everyone from front desk staff to call center agents can enter and modify reservations within the same system. In addition, your CRS can run reports automatically and integrate with other on-property systems (like your revenue management system) for further synergy.
What's the Difference Between a CRS and a GDS?
On the surface, both a CRS and a GDS seem to offer similar functionality. These two systems distribute your hotel's rates and availability to various channels. Is it necessary to use both? The difference lies in the types of channels each system connects to. A GDS can connect your hotel to a network of travel agents and corporate travel planners. A CRS offers connections to these partners too, but also to guests themselves via online travel agencies, metasearch sites, and your direct booking engine. For most hotels, travel agents aren't the sole source of reservations. Today's hotels also need connections to Expedia, Booking.com, and others - plus a solid booking engine to take direct reservations. For many hotels, a CRS can offer more value than a GDS alone can. Amadeus is the largest GDS player in the world and also offers its own CRS. Many GDS players branched into hotel software as a way to expand their offerings with integrated services geared at the same customers (hotels).
Do I Need a CRS if I Already use a PMS?
When you change rates or update availability, where do you do it? If you don't already use a CRS, you probably make these changes in your property management system (PMS). You may be thinking, "well, what's the difference between a CRS and a PMS?" Again, the difference lies in distribution. Property management systems are best suited to handle everything related to on-property operations. A PMS is ideal to manage check-ins and check-outs, housekeeping operations, and guest information. But when it comes to distributing your rates and availability, a CRS can offer connections and functionality that your PMS may not have. If your hotel's PMS does not offer robust channel connections and you want to distribute rates and availability to more channels, then a CRS can add value. Different types of hotels may not require a separate CRS. For example, smaller boutique hotels may have an all-in-one Hotel Management System with a light weight CRS already built in.
What are Some Popular Central Reservation Systems?
Choosing a CRS will likely depend on your hotel's brand affiliation or lack thereof. Hotel chains like Hilton and Marriott use proprietary reservation software, which means that every hotel connected to that chain uses the same, often proprietary, CRS. In many cases, connecting to their CRS is contractually required. These systems allow branded hotels to easily tap into the chain's huge distribution network and for the chain to easily scale the distribution process as they add new properties.
For independent hotels, the choice is not so clear cut. However, having more options means you can find a CRS that closely fits your needs. Some popular central reservations systems include Pegasus, Windsurfer, Amadeus (TravelClick), and Synxis, but that doesn't mean these systems are the right fit for your property. When researching your CRS options, it's important to determine what your priorities are. Do you want a system with exceptional customer support? Do you want additional marketing or promotional tools? And how much do you want to spend? Some systems are better suited for large convention hotels, while others have tailored features for small boutique hotels.
Ready to take the next step in your hotel's distribution strategy? A CRS might be the tool you need to connect to more distribution channels, sell more rooms, run a more efficient reservations department, and grow your hotel's revenue.