The Best GMs Leverage Business Intelligence and Emotional Intelligence
By Hotel Tech Report
Last updated January 26, 2022
4 min read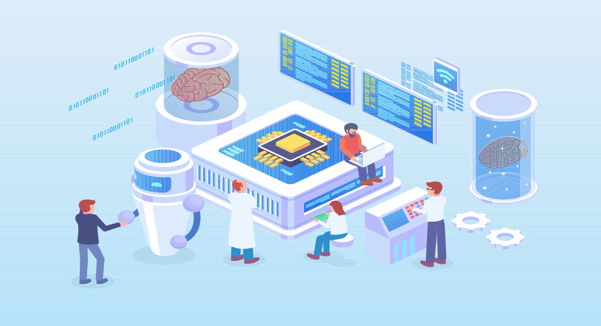 For hotel owners, a positive, productive relationship with hotel managers is central to a hotel's performance. There can often be a breakdown between hotel managers, who deal directly with front-line staff to navigate day-to-day challenges, and hotel owners, who are not always in-tune with the current state of the business.
Since owners often have other corporate entities, or represent entities like Real Estate Investment Trusts, there's not always enough time in the day to stay up-to-date. Other owners may have little operational expertise within the hospitality industry, which can make communicating succinctly and accurately with hotel managers difficult.
In either case, the owner may be perceived by hotel management as out-of-touch or uneducated when it comes to the hotel's day-to-day operational realities. This disconnect can diminish trust, cause miscommunications, and lead to unrealistic expectations that set the manager up to fail.
Management is doing things right; leadership is doing the right things. ~Peter Drucker
To combat this disconnect, and foster a relationship built on trust and respect, owners should strive for a thorough and detailed understanding of the business -- a bar that's incredibly difficult to reach for a non-operational partner. That's where technology comes into focus. With tools that provide real-time insights through mobile-optimized interfaces, owners can stay connected to the pulse of the hotel from anywhere in the world. This effort to stay informed builds an owner's operational credibility with their management teams, which models the kind of leadership and engagement owners themselves expect from their management teams.
Leveraging technology is not only the most efficient way to stay in touch with the business but it's also the most reliable route to tackle the most common complaints managers make. By proactively addressing these issues, owners are setting their teams up for success.
After all, trust is the defining feature of a fruitful relationship between the hotel manager and ownership. With trust, even conflicts and complaints become opportunities for action and collaboration. Finding common ground gets things done -- and ultimately builds a healthier hotel.
"They don't understand nuances of hotel operations"
Common sense says that a hotel owner is either passionate about the business, or at least understands it. However, some hotel general managers feel that hotel owners "don't get it," focusing only on short-term performance and a hotel's bottom line. A savvy GM respects the owner's own business acumen and thus will communicate everything that the owner needs to know about the business -- and nothing that they don't. A savvy hotel owner will engage at a deeper level to develop a solid understanding of the management's challenges and the hotel's performance.
To achieve this nuanced perspective, hotel owners should be familiar with business intelligence software for hotels that tracks performance and offers analysis at a glance. When integrated into a hotel's operation, BI tools help owners stay current without wasting time trudging through spreadsheets.
Another input comes from Revenue Management Systems (RMS), which reveals the "why" behind pricing decisions. So, rather than going on "gut" instinct, the team's pricing decisions can be rigorously informed by data. Owners can turn to this data for a clear view into the hotel's revenue profile, using the data as the basis for incisive, probing questions that inspire the team to better performance. Better questions get better answers!
Deployed in combination, the RMS/BI toolset makes for more productive meetings with management, builds stronger staff relationships, and aligns managers and ownership around a shared perspective on performance -- with minimal time investment for owners
"They don't invest in technology or aren't digitally savvy"
Owning a hotel doesn't necessarily require extensive operational expertise, which is why building owners often outsource management to third-parties. This is especially true in the case of Real Estate Investment Trusts or owners with businesses outside of hospitality. Owners rely on the expertise of management companies to deliver reliable profitability and consistent returns on the asset.
Even so, owners should stay engaged with the business and build trust with their lieutenants by introducing new tech products to their teams. With the information provided by these tools, owners can ask engaging questions about both the business and the problems solved by these technologies. With this lightly hands-on approach, owners build trust with managers without micromanaging and demonstrate a healthy understanding of trends in both the business and the broader industry.
Hotel owners have a few levers to show their digital savviness. First, ensure that the team has the tools necessary to run a cutting-edge, modern hotel that guests expect. Guest rooms should feature solid entertainment options and potentially guest room automation. The hotel should consider a guest messaging platform to reach guests in the channels they prefer, including chatbots, which not only makes guests happier but also makes staff more productive. Digital marketing agencies can be powerful allies for hotel owners, offering expert opinions on performance that can inform how an owner approaches marketing discussions with their team.
Other technologies for the tech-savvy owner to consider include metasearch management software, website optimization, hotel CRM, upsell software and on-demand staffing platforms that tap into the booming gig economy. During meetings with the hotel's team, owners should propose relevant new technologies to solve the problems that the team mentions -- and that the owner identifies from the hotel's business intelligence tools, review and reputation management software, and revenue management platform.
"They don't invest in my staff or understand how hard we work"
Empathy for a hotel manager's work is an owner's greatest asset. Hotel managers have a tough position as liaison between hotel ownership and staff, as they must simultaneously motivate staff and fulfill owner expectations. An owner must help the manager navigate this terrain and proactively solve staffing issues. For example, when hotel staff feels overworked, or not heard by hotel management, they may begin looking for work elsewhere. Also, under-investment in staff training may lead career-oriented employees to leave the hotel in pursuit of more supportive professional opportunities. These negative perceptions affect the hotel's ability to hire and retain workers, which may trickle down to the guest experience -- a huge issue for owners.
"With owner expectations of a high-profit margin and keeping variable expenses low, we run very lean operations these days. It's hard to find good, customer-centric employees who are willing to work for pennies over the minimum wage. It's hard to be as customer-focused as you want to be with a skeleton crew." -Amanda Singer, former hotel trainer for IHG
Thankfully for hotel owners, maintaining profitability doesn't necessarily mean placing limits on staff investments. There are several categories of technologies that provide outsized impact relative to the investment (high ROI). First off, implementing an Applicant Tracking System helps management be more productive in their rolling hiring efforts. A hotel thrives with great staff, and an organized process for inbound applications encourages quality candidates.
Once quality candidates are hired, it's all about loyalty and engagement. It takes a lot of time and money to find good people, so it's worthwhile to invest in loyalty. First, offer a mobile-optimized scheduling solution that empowers staff with more control over switching shifts. Next, encourage collaboration and accountability to foster an "owner's mindset" with both a hotel team collaboration software and modern housekeeping tech. Each of these tools gives an owner instant access to the pulse of the business through real-time reports and analytics.
Finally, maintain the momentum with hotel employee engagement software. With these mobile-optimized tools, staff stay aligned and feel heard and happy at work. For the hotel owner that really wants to recognize a hard-working staff, check the hotel's reputation management software at regular intervals to highlight exceptional experiences and reward staff for exceeding guest expectations.
***
Relationships are built on trust. And when it comes to hotel owners and general managers, that trust is forged through proven performance. Owners appreciate managers that focus on performance, share wins, and showcase staff. Owners must also provide the tools management needs to achieve that outsized performance. It's a delicate balance that both sides must calibrate to keep a hotel profitable in the near-term and competitive in the long-term.