Hotel vs. Airbnb: Is that Even the Right Question?
By Jordan Hollander
Last updated October 28, 2022
6 min read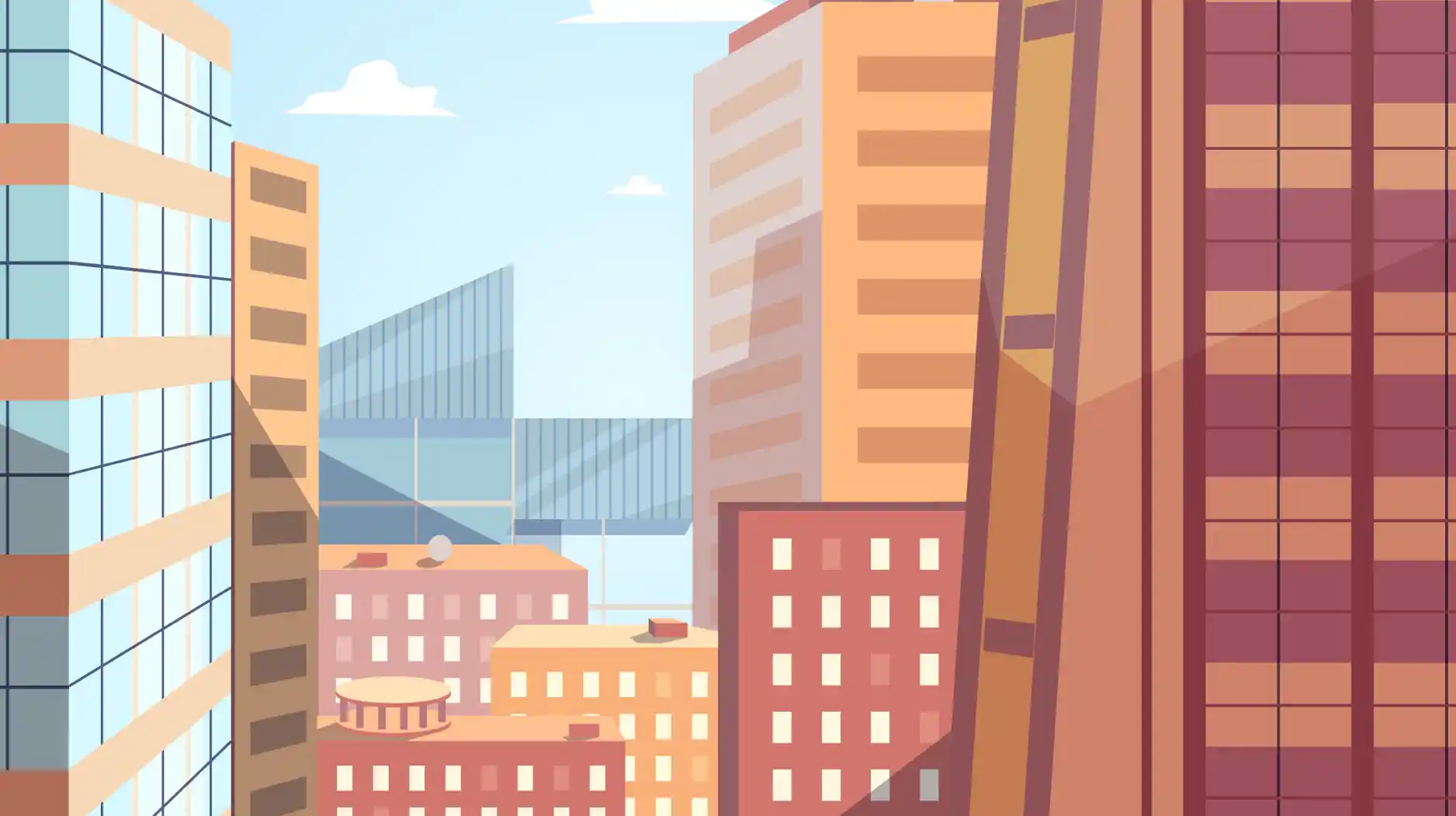 Hot on the heels of an IPO that saw Airbnb's stock pop over 100% over its initial asking price, the hype around the home-sharing platform has reached a fever pitch. Airbnb's splashy debut in the public market has brought renewed attention to the classic "Airbnb vs Hotels'' debate.
Surveys suggest that Airbnb hosts do indeed pull guests away from hotel rooms. Goldman Sachs found that those who use home-sharing end up preferring it over hotels: 79% prefer traditional hotels but, once they experience a vacation rental, that number dropped to 40%. In other words, home-sharing siphons off 39% of hotels' target market. Another survey found that 60% who use both hotels and Airbnb prefer Airbnb versus hotels
Of course, these surveys are only snapshots that don't necessarily reflect how people choose where to stay. If the price was identical between an Airbnb and a St. Regis, Viceroy, or Montage-type property hotel rates, where would you stay for your next trip? Likely the luxury property, right? But what if it was for a family reunion or bachelor party? The trip type certainly would influence your decision on where to stay. 
So is Airbnb vs Hotels even the right question in a world where hotel chains like Marriott are launching their own vacation rental services and Airbnb now owns HotelTonight?
The Answer: It Depends
The reality is that no one is exclusively a single category traveler. The same person might prefer an Airbnb on one trip and a hotel on the next one. To choose which one is right for a certain trip, you'll need to ask yourself a few questions:
What do I care about? What combination of space, amenities, cost, service, and location are most important?

What kind of experience do I want? Am I looking to be pampered or self-catered?

Are you looking for a private room or multiple occupancy shared space with other renters and guests?

Is this a business or vacation?

Who else is joining me? What kind of experience do they want? Are there kids?

What's my budget? 

Is flexibility important to me or am I certain I won't need to cancel or adjust my reservation?

Do you care about hotel amenities like concierge or room service?

How important is safety? Do I want 24/7 staffing to feel more secure?

How do I feel about my contribution to any issues around housing being taken from locals by short-term rentals?

What are the short-term rental laws?

Where are you going? Airbnbs are limited in certain markets like New York City, so that makes it a no-brainer.
Of course, the pandemic has added new dimensions to this discussion, as the NY Times rightly points out: "Social distancing, hygiene and refund policies may be the new game-changers."
What are the cleanliness procedures? Is there an additional cleaning fee?

Is there flexible cancellation in the event of a surge in cases or a sickness?

What are the capacity restrictions? Can I maintain an adequate distance from other guests?
There's a lot that goes into choosing an Airbnb over a hotel. It's not so straightforward! Let's compare side by side.
Comparing Airbnb vs. Hotels Side-by-Side
Technology Differences Between Airbnb and Hotels
In the early days of Airbnb rentals, it cemented its competitive advantage by a focus on the user experience that set it apart from historically clunky hotel booking experiences.
There was an easy-to-use interface for searching and booking that made excellent use of visuals and maps. Reservations were managed digitally with few phone calls and user reviews were the currency of trust. A mobile app became the centerpiece of interactions between guests and hosts, while also making it easy to manage upcoming reservations, get directions and find house rules.
Now, hotels have become much savvier with guest messaging, mobile apps, in-room tablets and keyless entry to provide an enhanced experience that differentiates it from Airbnb. No more horrible entertainment options thanks to Apple TV for Hospitality, no more front desk with keyless entry and contactless check-in, no more waiting on hold thanks to guest messaging software, no more antiquated booking systems with better booking engines. In many respects, hotel tech has advanced to push it past Airbnb, allowing hotels to offer a better experience than ever before.
In general, Airbnb stays and hotel stays are on a convergence path solidified by Airbnb's acquisition of HotelTonight.
When is Airbnb Better?
Airbnb is ideally suited under certain circumstances: 
Trip types: group trips (friends, family reunions, bachelor/bachelorette trips)  are perfect for Airbnb's because they have more space and the cost can be spread among many people; trips to vacation destinations where there may be fewer hotels; extended stays, when feeling at home matters greatly.

Traveler types: Independent travelers looking to save money on accommodations and self-cater meals; "live like a local" travelers that want to experience what it's like to live in the destination; those who want more space and to avoid the crowds, such as pet owners and families with kids.
When are Hotels Better?
Other trips are better suited for hotels. The most obvious use case a business trips, as
68% of business travelers have had a negative experience using Airbnb for work and thus prefer hotels. Airbnb has made strides in this department come out there's still a level of inconsistency that turns off business travelers.
Hotels are also often better for:
Trip types: Urban getaways focused less on spending time at the property;  family trips where the kids want access to amenities; wellness retreats that prioritize on-site spa treatments; pampered getaways where no one wants to lift a finger.

Traveler types: Loyalty members that want to earn points;  those who value consistency of experience; design-minded travelers that enjoy experiencing hotel properties
Business Differences Between Airbnb and Hotels
On the business side of things, there are some obvious differences between Airbnb and hotels. First and foremost, is the regulatory environment. Short-term rentals have a constantly shifting legal landscape, with many cities cracking down on rampant rentals. Airbnb's long-standing practice of ruthlessly fighting regulations may be backfiring, as coalitions of residents and hotels have rigorously pushed back.
A big portion of this fight was related to short term rental taxes and paying their fair share. Airbnbs in many locations now pay a similar accommodation tax to hotels. Similar to hotels paying taxes on income, hosts are also on the hook for all necessary taxes related to their operations. 
The operating models also differ greatly. Compared with hotels, which operate with continuous staffing, Airbnb has remote customer service that isn't exactly known as world-class. This keeps overhead lower and gives Airbnb an advantage on operating margin, as they can invest further in the technology-driven user experience.
Airbnb also operates under an "asset-light" model, Which means that it doesn't own any of the properties listed on its website. It's a Marketplace the connects hosts with gas. On the other hand, hotel operators generally have a direct relationship with the property owner. In most cases, a property owner hires a management company to run the hotel.  the management company then either pays a franchise fee to a hotel brand (based on the target demographic) or runs the hotel independently under its own flag. 
Airbnb's decentralized model, in which hosts list their own properties on the platform, disperse its listings across geographies. However, similar to hotels, there's a concentration of urban listings, where density delivers more options. Airbnb is also quite strong in vacation destinations, which have a long-standing familiarity with vacation rentals. While there may be fewer hotels in these areas, there's no shortage of Airbnbs. However, local pushback may threaten this strength, as many areas crack down on both legal and illegal rentals. 
When it comes to market share, Airbnb definitely dominates. It's not only become more valuable than the top 3 hotel companies combined, but it's also bigger by sheer listing count. As you can see in the graphic below from Scott Galloway, Airbnb eclipses all major hotel brands in total room count. It's just no comparison -- and it's that strength that propels Airbnb ahead of hotels on market share. (For comparison, Booking.com has 6.2 million listings). 
On the revenue side of the equation, the global hotel industry hovers around a $600 billion market size. That's massive compared to Airbnb's reported $4.81 billion in revenue. The disparity underlines one fact about Airbnb's market share: all listings are not created equal. Some are for entire homes available year-round, while others are shared rooms only periodically available. Therefore listing count does not necessarily equate to market dominance!
Wrapping it Up
There is no clear winner and unlike what most media likes to spew - the future holds opportunity for both Airbnb and hotels. In fact, some hotels may benefit from listing on Airbnb to gain visibility with a new guest segment. Hotels should also look carefully at nearby Airbnbs and iterate (or emphasize) product features that resonate more with why guests stay at Airbnbs (see chart above). For example, if a limited-service hotel doesn't win on service they may need to need to win on consistency, security, self-catering options, and convenience to lure more guests. 
When it comes to Airbnb versus hotels, it's not an either-or decision; there are few "Airbnb only" travelers. Hotels can compete head-to-head with Airbnbs by finding property attributes that appeal to specific segments and trip types -- and then marketing that message directly to those travelers!