Monscierge: A Review of the Guest Experience Platform
By Jordan Hollander
Last updated January 26, 2022
6 min read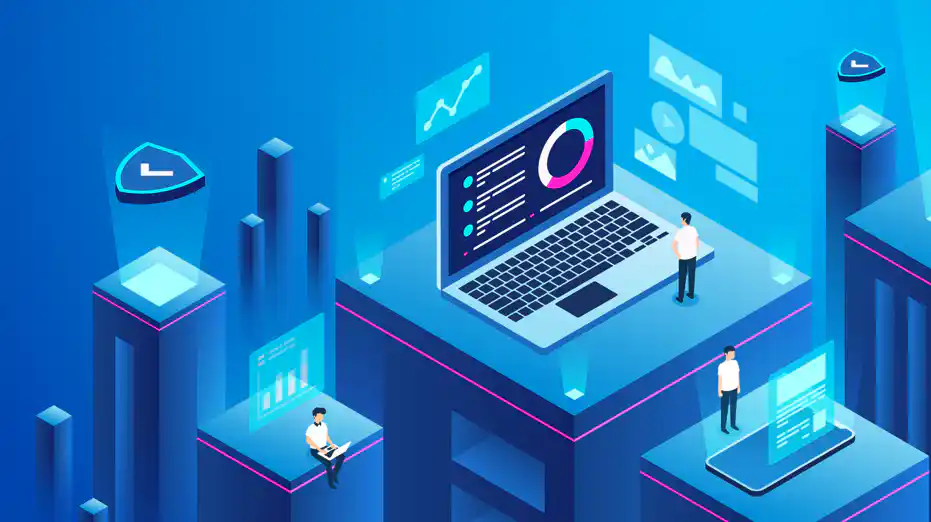 In today's competitive hospitality environment, guest-centricity requires more than greeting a guest by name at check-in. Often, the tangled web of technology draped across most hotels prevents hoteliers from achieving flawless guest-centricity. The new breed of tech-enhanced hotels must transform technology from an impediment to an enabler of a guest experience. As most consumers want to message (rather than call) brands, today's tech must blend self-serve communication tools with high-touch, human-led hospitality.
Achieving this transformation requires a hospitality tech stack that meshes well together and eliminates the burden of siloed systems. With reliable and accurate data sharing, the best guest experience software is an invisible interface optimizing the entire guest experience by deepening the digital connection between a hotel staff to its guests. A streamlined staff boosts on-property revenues, as well as both guest and staff satisfaction.
"Technology that really makes everyone's stay at a hotel easier and cheaper is the future." -Ian Schrager, hospitality legend and founder, Public Hotels
From the instant a guest books to when they checkout, this interface infuses the guest experience with connectivity, simplicity and convenience. The software enables a frictionless guest experience that remains consistent across all guest touchpoints — without replacing those uniquely human interactions that define the soul of hospitality. Here's how.
What Monscierge Does: Convenience for Staff & Guests
Building consistent, on-brand, guest-centric experiences is what Monscierge is all about. It's a guest experience management platform that strengthens the connection between hotel staff and guests in three key areas: staff collaboration, multi-channel guest communications, and interactive digital signage. The software suite unifies the guest experience with a single content management system that gives guests direct access to staff and relevant information across the property's mobile app, website, in-room TV and text messaging.
Empowered by mobile, today's consumers can get exactly what they want, instantly and effortlessly. As a result, they are more curious, demanding, and impatient than ever before. A brand's ability to leverage data to anticipate their needs will define its ability to grow. -ThinkWithGoogle
With a single guest experience vendor, hotels can more easily integrate functions into a primary platform. There's enormous value in that integration, as it streamlines operations by increasing accountability among staff, boosting information visibility and putting more personalization options in the hands of guests. And, with CRM and PMS integration, it autofills relevant data that can help your team do their work faster and more accurately.
Monscierge has three core products, Staff Connect, Apple TV for Hotels, and Connect Lobby, which are connected through its proprietary content management system Connect CMS.  Here's what you need to know about the core product set.

Staff Connect: Mobile-first Staff Collaboration Tools
Exceptional guest service requires knowing what guests need (guest messaging) and  fulfilling those needs (staff task management). Most solutions do one or the other; Connect Staff does both. It's the place for two-way communication between staff and guests, as well as the single source of truth for staff collaboration.
The staff collaboration tool removes ambiguity with transparent task accountability, so everyone can see who is responsible for each ticket. This clarity keeps staff on top of issues affecting the guest experience and actually increases job satisfaction, as management can use the robust analytics to identify and recognize top performers. The shorter response times and reliable two-way communications directly influences the guest experience —  and thus your hotel's reputation.
The essential features of Connect Staff keep your operation on-track, regardless of the experience level of your staff:
Smart assignments. Make your staff more productive with automation, one of Hotel Tech Report's Trends to Watch from WTM 2019. Based on  each property's criteria, the system automatically assigns, reassigns or escalates tasks based on staff availability, time of day, request type, preset triggers or fulfillment ETA. 

Scheduling. Schedule recurring tasks in a calendar view. This keeps your ongoing maintenance program on track. With support for multi-step checklists, each scheduled tasks has clearly delineated expectations with full data recording support for tracking. No matter how new your staff is, they can easily meet brand standards.

Photos. To overcome language barriers and build a permanent visual record for each room, staff can add photos to requests. It's much faster to take a picture of the issue than to explain it in words; for staff communication, a picture really is worth a thousand words! Pictures also become proof of guest violations, such as smoking in a non-smoking room.
Apple TV For Hotels: Goodbye Pay-Per-View
In the Age of Assistance, consumers expect assistance on whatever device happens to be within reach and the most convenient. Apple TV for Hotels is guest room entertainment technology that puts personalization in the hands of guests. The hub combines communications, content, and information so guests can use the TV as a personal concierge to make requests, watch content, and browse local recommendations.
With support for both Live TV and streaming, Apple TV for Hotels also gives guests the control and convenience of home, with a "bring your own content" approach that enables guests to consume content from their favorite streaming apps during their stay — with the confidence that each system is totally reset for the next guest. There's even the familiar Apple TV remote to make guests feel right at home! 
The essential features of Apple TV for hotels give guests a home-like level of control:
Convenience. The Apple TV hub supports two-way communication so guests can make instant service requests and track their progress. Guests can also easily find property information, such as amenities and upcoming events, as well as curated local recommendations and in-destination happenings. 

Content management. Configurable and brandable, the system supports high-resolution imagery and detailed descriptions to engage guests. All local recommendations and information are easily updated via the Connect CMS; for larger portfolios, where updating information at the property level is a cumbersome and time-consuming process, that alone is a dream! 

Scalable architecture. The system is secure, simple to use and easy-to-scale across hotels of any size or category. Hardware and software leasing options reduce upfront implementation costs and puts this sophisticated technology ecosystem in the hands of properties of all sizes. Lease costs can be treated as expenses to keep hardware on the books as a steady operating expense (vs. a large upfront capital expenditure).
Connect Signage: Interactive Digital Signage
The final pillar in the platform is Connect Signage, an interactive digital concierge. This digital signage can display menus, print boarding passes, map directions, and highlight local recommendations. Functionality can also be extended via integrations with other systems, so that your property could do things like offering bookable local experiences and tours from each device.
It's a perfect blend of concierge-style curation and self-serve convenience — and can be a talking point in your hotel's marketing, adding another point of differentiation to your guest experience.
The top features that make Connect Signage such a powerful tool are:
Choose your own devices. The interactive digital concierge can be as prominent as a large walk-up display and as compact as a tablet on the lobby desk. Larger properties can place multiple displays around the property. And yes, this includes conference and event signage which can be configured to each event.

Sponsorships. Interactive displays open up new commercial opportunities. It may be promoting on-site amenities, such as spa and food and beverage. Or it may be working with local businesses for sponsored recommendations or large-scale campaigns with larger brands. Advertising and sponsorships are easily managed within the Connect CMS.

Social postcards. Entice guests to interact using social postcards, a novel feature for guests to share their experience via email, Facebook or Twitter. You can choose which images to upload and then guests can customize and send. With a little cleverness and creativity, you can create images the resonate and promote your property (and destination!) organically.
Monscierge: Pros and Cons (According to Real Customers)
Monscierge is very well known in the digital signage space and has worked closely with Apple's Hospitality division to develop some really unique products.  The firm even secured an exclusive on it's Apple TV for Hospitality product and has worked very closely with large enterprise clients like Accor to build products from very early on meaning that this product set has been battle tested for enterprise but is affordable for independents.
Pros:
Convenience of the Connect CMS to "update once, broadcast everywhere." 

Since launching Monscierge's Apple TV for Hospitality, "the feedback from guests has been unbelievable."

"Our Monscierge / Apple TV solution stole the show."

The Monscierge Lobby touchscreen is really easy to use and massively popular with guests. The system itself is a real focal point for interaction between our staff and guests. The content is invaluable when helping provide orientation of the surrounding area and points of attraction, especially for overseas guests if English isn't their first language.
Cons:
For Staff Connect, adoption matters.  Hoteliers have commented on HTR that if your whole team doesn't use Monscierge, communication can get lost and requests can get dropped.

The interfaces "could look a lot simpler" especially "for non technical users should be a little more simple."

For task management, "Ease of access, trackable, alerts when there are outstanding requests."

"Connect Staff - Only way to get a report is by requesting it from Monscierge. We need to be able to run these reports onsite."
Conclusion:  Should You Consider Monscierge?
There's a direct correlation between financial value and a hotel's reputation. And a reputation is built over a series of both the digital and analog interactions. Consumers don't differentiate between these types of interactions, and expect a consistent experience throughout. To successfully navigate the guest's device and channel switching, hotels need an integrated guest experience platform that enables seamless connectivity and communication.
Monscierge's unique blend of solutions can be a brand-defining advantage, especially when contrasted with those that cobble together a guest experience layer from multiple vendors. The centralized Connect CMS makes makes updating information easy, a stress-saving benefit that's magnified exponentially for multi-property operators and hotel chains. Another advantage: multilingual support that eliminates language barriers  and connects guests to the information they need in their native languages.
All that being said, the comprehensive system may be cost-prohibitive for smaller properties without the economies of scale of multi-property operators and larger chains.  to determine if it's the right fit for you, consider the Monscierge reviews and its pricing, use your detailed understanding of your guest profiles to determine if it's the type of solution that would make a significant impact on their guest experience.