SiteMinder: This is What You Need to Know About The Guest Acquisition Platform
By Jordan Hollander
Last updated January 26, 2022
5 min read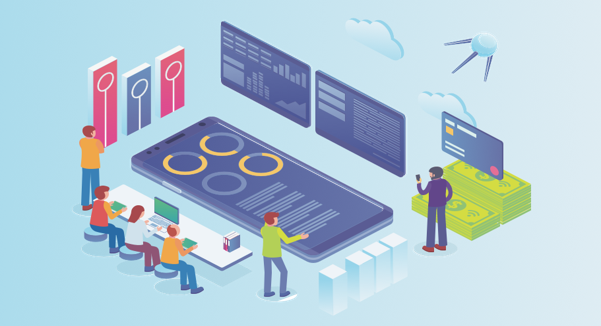 Guest acquisition costs have been rising for years. One study from 2014, sponsored by the Hospitality Asset Managers Association, found that total guest acquisition costs (commissions, marketing, and transaction fees) rose 23% between 2009 and 2012  -- even as room revenue grew 23% in that same period. Rising costs dampened the benefits of that growth in guest-paid revenue. 
It's not just rising commissions that impact the profitability of a hotel's guest acquisition strategy. There's also the costs of search engine marketing (getting guests to your website through paid ads) and search engine optimization costs (making your website perform well in organic search). Cindy Estes Green, co-founder of Kalibri Labs, says that hoteliers must view effective distribution as the solution to these rising costs:   
"The real solution to managing these costs is to manage the mix of channels to get what we call the optimal channel mix for a particular hotel. Every hotel gets business from a mix of many channels so hoteliers need to consciously think about and decide how much they want to get from each channel, knowing how much revenue each channel can generate and how much cost is associated with getting that revenue."
To arrive at a detailed understanding of each channel's revenue potential, it takes a unified approach to guest acquisition. Hoteliers must be intentionally and thoughtfully build a demand generation strategy that leverages third-party hotel booking sites, direct bookings, and data to bring in more bookings.
Enter SiteMinder. Its guest acquisition platform is currently used by over 35,000 hotels in 160 countries generating over 87 million reservations worth over $28 billion each year. With that sort of volume, the platform has become a world-class tool for hotels of all sizes to drive more profits through smarter guest acquisition. As SiteMinder's CEO said in a recent interview with HTR, "best-of-breed solutions accessible to every type of hotel, irrespective of their size, budget or structure."
With this broad toolset, hotels can sell wherever their guests want to buy, across all stages in the guest journey. From setting rates based on compset data via its channel manager, maximizing direct bookings with its hotel website and booking engine, or building a book of business via intermediaries, SiteMinder aids acquisition throughout each phase of the guest journey.
Here are three ways that SiteMinder keeps your hotel competitive in the battle to acquire guests, so you're building a profitable (and reliable) source of business.
#1: Maximize margins with a hotel website and booking engine
One of the most reliable ways to boost margins is to capture more direct business. By booking more guests through your website, you'll keep more guest revenue for yourself -- and rely less on the whims of third-party channels.
SiteMinder's hotel website builder, called Canvas, is another tool to make your website a direct booking machine. Canvas ties directly into SiteMinder's Booking Button, a commission-free online booking engine which can also integrate right into your existing website.  Another cool feature we love about The Booking Button is that it allows multiple payment options and the ability to take bookings on your Facebook page. SiteMinder also supports localized language and currency: Both features of the platform can be delivered in 20 languages and local currencies.
In addition to providing a seamless online experience, it allows you to personalise every step of the booking process with promotions, extras and nurture emails to drive guest loyalty. With SiteMinder, you can market packaged deals and seasonal promotions, as well as target guest types such as groups, families and business travellers. These personalizations drive incremental revenue and increase your overall profitability.
The booking engine also delivers "instant book" functionality, so that guests experience a modern booking flow that allows them to book rooms instantly. By eliminating delays, your hotel wins the guest and doesn't give them a reason to search elsewhere.
In reviews, HTR users emphasize the importance of SiteMinder's direct booking engine in helping them avoid double bookings. Many reviewers also mention the company's openness to new feature requests and the steady cadence of new feature releases. 
Read more SiteMinder reviews like this one
#2: Increase occupancy with a channel manager
Hotels benefit from broad exposure -- yet many hotels rely on only one or two channels for the bulk of their bookings. That's why implementing the right hotel channel manager can have such dramatic impact on a hotel's bottom line: broader distribution means more bookings and higher top-line revenue.
SiteMinder's Channel Manager (a 2018 HotelTechAwards finalist) reaches over 700 channels. This broad reach gives hotels the ability to implement a multi-channel distribution strategy that keeps properties visible wherever travelers shop. Wide distribution means more exposure, which then leads to more bookings.
"SiteMinder's Channel Manager has empowered our hotel business to increase year-on-year room nights by 45 percent and year-on-year revenue by 33 percent, while significantly reducing the cost of acquiring guests." -Max Herbst, Head of Revenue Management, DORMERO Hotels
The channel manager also ensures that inventory is consistent across channels. When rates and availability are the same on every channel, hoteliers can reduce revenue leakage associated with selling lower-than-expected rates.
Proper channel management gives hoteliers back some time in the day to accomplish other tasks. Rather than manually updating across multiple extranets -- a process that's also prone to human error -- hoteliers only have to update once.
This consistency actually results in more than just increased sanity, more accurate revenue management, and a better guest experience: it can also boost rankings and visibility on specific channels. Since some channels have set content requirements, such as real-time availability, a channel manager primes your hotel's inventory for peak placement. It's never a good thing to be punished for uneven availability and mismatched pricing. 
In many SiteMinder channel manager reviews, the focus is on ease-of-use, setup support, and the clarity and conciseness of the UI. While some reviews also point to a longer-than-expected wait time for support requests, others highlight how fast customer service responds to their issues.  
Read more SiteMinder reviews like this one
#3: Stay ahead of your competition with hotel business intelligence
Data-driven decision making shouldn't only benefit larger chains and bigger properties. By monitoring and responding as needed to competitor's rates, hotels of all sizes can make smarter pricing decisions that optimize revenue. In fact, acting on this type of market intelligence data can have a healthy impact on your hotel's profitability. 
That's where SiteMinder's Prophet comes in. It's a market intelligence tool that keeps you ahead of your competition, regardless of size. The tool pulls in data from a variety of sources so you can do mission-critical analysis such as:
Identify guest booking patterns: Monitor the performance of each of your online distribution channels – by revenue and room nights generated – along with the impact of your online marketing campaigns to understand what's driving conversions.

Monitor your competitors. Potential guests are comparing your hotel to your compset. SiteMinder gives you a dashboard snapshot for benchmarking against those rates. Since you don't have to manually monitor these rates, you can spend more time building strategy around adjusting your own Best Available Rates in response to competitor's moves. 

Achieve rate parity. Inconsistent rates cause confusion among consumers -- and undercut your bottom line. SiteMinder helps you monitor your hotel's rates across all marketing and sales channels so that you don't lose revenue to lower-than-expected rates. Rate disparity can even trigger an alert so you can act fast to resolve the issue.
Prophet ensures that hotels of all sizes, regardless of data sophistication, can understand and act on relevant data -- even data housed in disparate systems, as one customer explains in the following review:
Learn more about SiteMinder's Channel Manager


Tend to Hotel Guests, Not Technology
The driving force behind SiteMinder's comprehensive guest acquisition platform is to help hoteliers focus on what matters: tending to guests. To keep your team in front of guests, and not computers, SiteMinder's complete platform syncs automatically in real-time, meaning that relevant information is updated in real-time as changes are made.
Seamless sync automates the flow of information between each of your systems, which in turn reduces your guest acquisition costs, promotes a flawless guest experience during booking. It also frees up time for other tasks by eliminating manual updates of extranets and lengthy data analysis.
By providing hoteliers with a diverse set of tools that help hotels acquire more guests, SiteMinder enables a tech-forward approach that doesn't sacrifice hospitality. When hotels tend to guests, rather than struggling with technology, guests have better experiences, hotels gain better reputations, which ultimately leads to more revenue. It's a virtuous cycle that delivers on the promise of a powerful guest acquisition platform.