HT SCORE
9 out of 100
Hotel Tech Score is a composite ranking comprising of key signals such as: user satisfaction, review quantity, review recency, and vendor submitted information to help buyers better understand their products.
Learn more
Reviews Summary
Ranked #11 out of 27 in Guest Surveys & Feedback
Verified Customer Support
Medallia's customer support processes haven't yet been verified by Hotel Tech Report.
Learn more
Most popular for
City Center

1 verified reviews
Medallia Overview
Medallia is a leading customer experience management (CEM) SaaS company. Founded in 2001, the company is trusted by some of the worlds top brands — including Nordstrom, Mercedes-Benz, Sephora, Four Seasons, PayPal, and the Zurich Insurance Group — to create experiences that customers love. Medallia enables companies to capture customer feedback across a multitude of channels and touchpoints (s...
About Medallia
Founded in 2001 | Headquarters in San Mateo United States | 1300 employees
Medallia (NYSE: MDLA) is the pioneer and market leader in Experience Management. Medallia's award-winning SaaS platform, the Medallia Experience Cloud, leads ...
Pros & Cons
96% recommend
Expert Q&A and Partner Recommendations
Guest Surveys & Feedback
Collect Guest Surveys to Improve Staff Operations
Guest Surveys & Feedback
Publish surveys for maximum exposure and booking impact.
Guest Surveys & Feedback
Guarantee that every guest leaves satisfied.
View Medallia alternatives
Find the perfect fit
Want to find out if Medallia is the best fit for your hotel?
Take the Quiz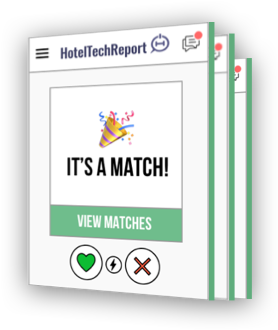 GETTING STARTED
Download the 2021 Guest Surveys & Feedback buyer's guide
Free download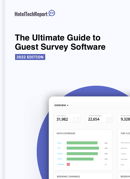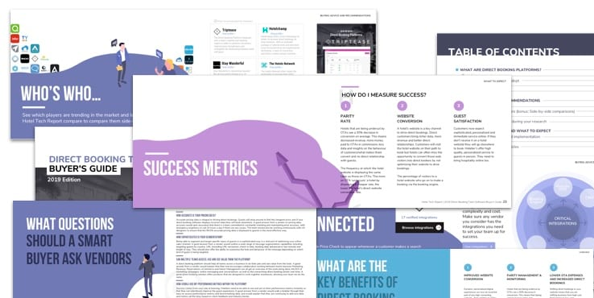 Mobile Access
In app call back
In app email response
Certified TripAdvisor Review Collection Partner
Assign alerts to departments
Flexible role based reporting
Social review tracking
Pre-arrival Surveys
On-site/In-Stay Surveys
SMS Text Based Surveys
Analytics & Sentiment Analysis
Real Time Alerts
Review Routing
Case Management/Ticketing System
MARKETS SERVED
North America
South America
Europe
Asia Pacific
Middle East
Africa
VERIFIED MARKETS
Low review volume alert
This vendor is 100% below the category average..
Declining share of voice
This vendor has fewer recent reviews than average compared to other top Guest Surveys & Feedback providers. It is advised that you ask for recent references before proceeding.
Medallia Review:
Medallia is fairly intuitive, but does take some time to get acclimated. It is incredibly convenient to have a...
What do you like most?
I like being able to quickly reply to all social media reviews at once, rather than having to check multiple outlets. It saves a great deal of time and means that feedback monitoring can more easily be do...
What do you dislike or think could be improved?
While the system is intuitive to me, I have heard from older colleagues that it can be a bit overwhelming. They feel that it offers too many options. I suppose the con for me personally would be that when...
Medallia Review:
Very user friendly. There are many graphic charts that make it easy to see bench marks for guest satisfaction
What do you like most?
The user friendless of the software, the ability to track guest service recovery across different departments, the ability to track recovery costs.
What do you dislike or think could be improved?
There isn't a central location to grab qualitative survey answers, you must click on every survey to read any feedback.
Medallia Review:
Survey guests and catch bad reviews before they hit the web
Front Office Supervisor from Branded in Oakland (United States)
What do you like most?
It's a good program that allows guests to survey their stay prior to going to Trip Advisor or another review site. Because of this, it allows you to solve whatever problem the guest experienced before ...
What do you dislike or think could be improved?
Some of the templates are antiquated and could use an update. Also, although it keeps track of guest satisfaction, it is very difficult to discern how it comes to those numbers and can sometimes feel li...
Medallia Review:
Best Guest Satisfaction Tracker
Front Office Manager from Branded in Omaha (United States)
What do you like most?
Medallia is a comprehensive Guest Satisfaction Tool and allow user to obtain real time data, comparison stats, graphical representation, text analytics, ability to customise the filters in order to focus ...
What do you dislike or think could be improved?
Although everything in Medallia is relevant and user friendly however there can be an option to have a real time chat with customers who are online i.e. in process to fill medallia survey
Medallia Review:
Nice Tool
General Manager from City Center in San Francisco (United States)
What do you like most?
A very good tool which allows you to analyze guest satisfaction and build an action plan to improve your score.
What do you dislike or think could be improved?
Improvements have been done with the last update of the system, no real problems, you would just need some time to understand how it works
Medallia Review:
Great Tool to Find Necessary Changes
Catering Office Assistant from Branded in Point Lookout (United States)
What do you like most?
- Provides a big picture of how the property is performing as a whole. - Ensures that management is responding to all guest comments, positive and negative. - Allows management to know how to adapt to t...
What do you dislike or think could be improved?
- There is no month end recap email detailing the ups and downs of the month. - To be overly critical; there is no way to respond to third party reviews from Medallia's site.
Medallia hasn't disclosed their pricing plans. It is advised that you ask for a reference to ensure competitive pricing