HT SCORE
82 out of 100
Hotel Tech Score is a composite ranking comprising of key signals such as: user satisfaction, review quantity, review recency, and vendor submitted information to help buyers better understand their products.
Learn more
Reviews Summary
Ranked #3 out of 47 in Hotel Management Software
Verified Customer Support
Little Hotelier's customer support processes haven't yet been verified by Hotel Tech Report.
Learn more
Most popular for
Motel

16 verified reviews

Villas

6 verified reviews

City Center

4 verified reviews

Serviced Apartment

3 verified reviews

Limited Service

2 verified reviews

Budget

1 verified reviews
Little Hotelier Overview
Designed from the ground up to meet the needs of small businesses, Little Hotelier is the one hotel software that makes it easy to manage your property, attract more guests, convert direct bookings, maintain your website and take online payments. We give you all the tools you need to run your business your way - even a mobile app to use on-the-go. Our platform is simple, our set-up is quick, and 2...
About Little Hotelier
Founded in 2012 | Headquarters in | 700 employees
Pros & Cons
86% recommend
Expert Q&A and Partner Recommendations
Little Hotelier Alternatives
Hotel Management Software
All-in-one hotel solution made for independent hotels.
Hotel Management Software
One System. One Login. Always in Sync.
Hotel Management Software
Customisable and cloud-based hotel management software, tailored to the hotel industry.
View Little Hotelier alternatives
FIND THE PERFECT FIT
Want to find out if Little Hotelier is the best fit for your hotel?
Take the quiz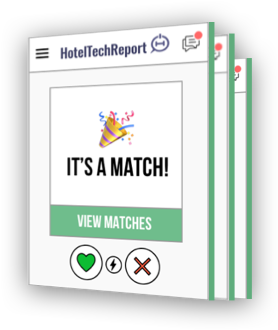 GETTING STARTED
Download the 2021 Hotel Management Software buyer's guide
Free download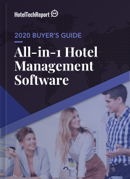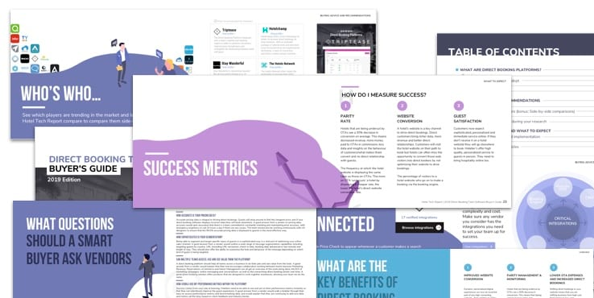 Multi-currency
Multi-lingual
Channel Manager
Property Management System
Booking Engine
Website Development
Point of Sale
Group Booking Engine
Pricing Intelligence
Gift Vouchers
Housekeeping
Guest Feedback Management
Native Email Marketing
Revenue Management Module
Rate Shopping Module
MARKETS SERVED
Middle East
Africa
North America
South America
Europe
Asia Pacific
VERIFIED MARKETS
Australia
United States
New Zealand
United Kingdom
Mexico
Spain
Canada
Romania
Thailand
Costa Rica
Panama
Ireland
Bulgaria
U.S. Virgin Islands
El Salvador
Italy
Norway
Sweden
Colombia
Peru
Philippines
Seychelles
Indonesia
Low review volume alert
This vendor is 31% below the category average.
Little Hotelier Review: Very Good cloud based application essential in running our business
Co-owner from Vacation Rental in Daylesford (Australia)
What do you like most?
Booking system, channel manager integration with multiple OTA's, Cloud based allowing you to travel and run your business, integrated payments, timed emails, ability to handle multiple properties
What do you dislike or think could be improved?
have a number of suggestions which I have provided several times without much success. Customer emails very basic, push option for emails full payment close to check-in date as opposed to a deposit mar...
Little Hotelier Review: A simple but effective tool in online bookings
Owner/operator from Villas in Bambra (Australia)
What do you like most?
While the online booking system is the reason we went with Little Hotelier, we've found that the additional features really make life easier - I love the customised emails one can arrange for bookings, fo...
What do you dislike or think could be improved?
It would be really helpful if there were a way to search for a booking by the confirmation number. Occassionaly we receive direct payments into our account where the guest uses the confirmation number ra...
Little Hotelier Review: Great Platform for Hotel Management
Centre Manager from Vacation Rental in Eunanoreenya (Australia)
What do you like most?
It's easy to use, intuitive and easy to set-up. Support on the telephone is also usually helpful once you get through to them. Very patient staff too! Calendar on Front Desk is easy to use, and retrieve ...
What do you dislike or think could be improved?
Maybe being able to categorize extras or offer them on another page? We offer a personal pantry menu with many options and other customizable activities, but we are unable to load all of these in a non-co...
Little Hotelier Review: Love It!
Marketing Manager from Resort in Dunsborough (Australia)
What do you like most?
Webchat is my best friend when I need to learn something outside the box. The system is simple, but a good management tool and gives some flexibility.
What do you dislike or think could be improved?
Ability to SMS guests with reminders directly from within the system, even at a small charge would be really helpful. In Booking screen/Reservations, would be great to have a mini calendar to schedule a...
Little Hotelier Review: Good Channel Manager Software
Owner from Bed & Breakfast in Byron Bay (Australia)
What do you like most?
Fairly easy to learn and once up to speed its very easy to use. Makes the financial side of bookings fast and straightforward and safe.
What do you dislike or think could be improved?
The one downfall with the software is the functionality in the Safari Browser, its very poor and support is average on this issue. The new booking button software does not allow clients or hotels to view ...
Little Hotelier Review: Vital business tool for an accommodation business
Owner manager from Other in Yanakie (Australia)
What do you like most?
Easy to use Logical set up Saves may hours over the year from managing third party booking calendars Professional invoice system
What do you dislike or think could be improved?
Without being too critical maybe the LH mobile phone app could be improved to be more functional. The layout of the figures on the invoicing system could be restructured - some guests get confused with ...
Freemium (hotel can trial for free)
30 day trial
Monthly subscription (Flat)
Less than $500/month
Channel Managers
World's most powerful channel manager, managing rooms and rates on 400 hotel booking channels, in real-time.
Booking Engine
Direct bookings on your own terms. Drive more commission-free reservations through your hotel website and take charge of the guest experience.
Property Management Systems
An innovative hospitality management cloud that empowers the modern hotelier to improve performance, maximize revenue, and provide remarkable guest experiences.
View all (22 Little Hotelier integrations)