What You Need to Know About Amadeus' Complete Hospitality Portfolio
By Hotel Tech Report
Last updated January 26, 2022
6 min read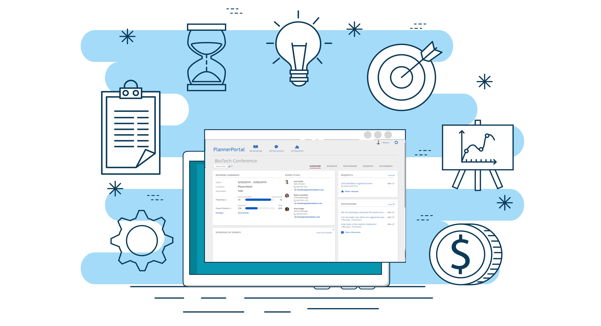 As you evaluate potential hotel tech vendors for your hotel, you've likely found yourself comparing smaller point solutions to those from a larger enterprise player, such as Amadeus for Hospitality.
It's not an easy comparison to make: big companies have sizable technology teams supporting their clients but you can feel like a small fish in a big pond when you're just one customer of thousands. On the other hand, smaller startups can move faster and often give your hotel more attention. The hope is to find a solution that's on the budget, available on your timeline and eliminates data silos.
For hotels evaluating software for managing operations, service optimization, or group sales, Amadeus has a robust software suite that can be customized according to different budget, timeline, and needs. You can take one solution or all of them, according to whichever problem you need Amadeus to solve.

The portfolio is wide-reaching and comprehensive, and Amadeus' size and global scope makes it a formidable technology partner. But is it right for your hotel? Here's what you need to know about the complete Amadeus portfolio so you can decide which products fit your hotel's needs.
What Amadeus Does: Tools For Managing All Aspects Of Hotel Operations
Amadeus offers a comprehensive software suite to manage all aspects of a hotel's operations. From managing reservations, distributing rates, supporting sales and catering, improving staff communication, and operating the property, the software works across nearly every touchpoint between guest, staff, and hotel management.
On the marketing side, Amadeus also owns TravelClick, a complete marketing solution for hotels. For a more in-depth look at how this fits into the Amadeus portfolio of products for hotels, tab over to our recent deep dive into TravelClick suite of marketing tools.
Who Amadeus Is For: Mostly Larger Properties With Bigger Budgets And More Complex Needs
In general, Amadeus builds technology for larger properties and portfolios with bigger budgets and more complex needs. However, that doesn't mean but certain products aren't oriented towards smaller independents and boutiques.
Many Amadeus products can be purchased a la carte, which means that you can pick the products that fit their needs without having to commit to the entire portfolio. Certain products, such as HotSOS Mild, were built specifically with limited functionality to support select-service hotels.
In addition to hotels, Amadeus also supports the efforts of casinos, stadiums, and restaurants to improve their communications with groups and optimize event spaces with profitable groups and meetings.
Manage Groups More Profitably To With Amadeus Sales and Catering Solutions
With business travel set to rise around 4% each year until 2026, group business from meetings, events, and conferences will continue to be a massive revenue driver for many hotels.
To ensure that your hotel captures as much business as possible, and then delivers those events profitably, Amadeus has several sales and catering solutions that connect event sales, operations, and management to maximize usage and optimize pricing for event spaces. 
These tools also work well in concert, seamlessly sharing data across them so that a proposal moves fluidly from proposal stage to accepted deal to the event execution process.
Sales CRM. Your hotel's group sales success requires an organized team that tracks the pipeline, engages prospects over time, and maintains relationships with past event planners who may bring repeat business. Here are the Amadeus products to enhance productivity in your sales staff:
Amadeus Sales & Event Management puts powerful reporting and data-rich dashboards in front of your sales and catering teams so they can make data-driven decisions around where to focus next. The software is mobile-optimized, can work across multiple properties, and supports automated workflows
Central Sales solves the visibility issue so you can instantly see your sales team's current pipeline. It's a module that tracks leads and opportunities, and then translates those into an accurate forecast to assess progress towards sales targets.
Group sourcing and RFP management. Amadeus has several tools to enhance your proposals by making them interactive, with rich media and personalized content.
MeetingBroker is a tool that generates more leads for your hotel by allowing planners to submit their request for proposal directly to your venues. Event planners prefer self-service and this tool gives them what they want!
eProposal enhances your proposals by better aligning them with each prospect's unique needs. Proposals can be easily and quickly customized, so your team can make better proposals and get them in the hands of event planners more quickly. The fastest response often wins the business!
Central Sales is above-property management's view into sales team effectiveness. It's also the main collaboration channel between above- and on-property teams, improving the distribution of RFPs to a portfolio of properties.
Event planning software. These tools help everyone stay on top of details while remaining responsive to event planners, both before and during events. By empowering staff with tools to enhance their own productivity, you ensure that events can be delivered on time, on budget, and with the highest satisfaction possible.
PlannerPortal is an add-on to the Delphi CRM tool. It's a Salesforce extension that allows planners to see the same information as staff. This becomes a critical collaboration tool, where you can store documents and track change requests, keeping everyone on the same page -- and on track for a successful event and a satisfied planner experience.
Amadeus PlannerPortal becomes a centralized hub for planner/staff interactions.
Hospitality Diagramming is an interactive tool that works on any device and lets event planners create diagrams and envision their event in your space. As planners turn their vision into reality, the visual helps your hotel win more business. The software also becomes a central repository for staff to design and organize floorplans for any event. 
Planners can diagram events and visualize their events -- bringing them closer to contract.
Streamline Your Operations with Amadeus PMS and CRS
Choosing a new property management system is a major decision, as is selecting a central reservation system to manage your hotel's bookings. Once implemented, these technologies are fused to a property, rarely to be undone. That relative permanence makes this one of the toughest decisions to make. You need certainty that rates, availability, reservations, guest information, and other date flow across systems without fail, whether via Universal API integration or direct connect.
The Amadeus central reservation system is a central hub for managing distribution and pricing among channels and allows your hotel to tailor offers to specific customer segments. With a single real-time view of the entire business, you can manage your guest experience while generating additional revenue by reacting quickly to changing market dynamics.
The Amadeus property management system is an on-premise or hosted technology for single/multiple properties that combine channel and rate management into a single distribution solution with robust analytics and reporting. It also integrates sales and catering activities and retail/restaurant point-of-sale systems. 
Optimize Service and Staff Productivity with Amadeus HotSOS
Service optimization is a perfect use case for tech. It eliminates a manual and inflexible system that is rarely optimized for speed, efficiency, and staff experience. With all requests, communications, and other issues routed immediately to the relevant department, staff and guests are happier. And, with automated optimization,  maintenance requests and housekeeping schedules automatically adjust to the changing needs of our property in real-time.
Amadeus' service optimization products are quite popular, in use at over 70% of global hotel brands, which the company says saved hotels over $150 million in 2016. That savings came from reducing issues that affect guest satisfaction, responding to requests more quickly, and improving overall resource allocation.
Housekeeping management is ideally suited for automation: using intelligent routing based on check-ins, stayovers, and check-outs, housekeeper schedules can be prioritized for efficiency. This means that you can reduce wait times for incoming guests and increase overall cleanliness. It also makes your staff happier as they are less rushed with last-minute requests and feel more in control throughout the day.
Staff collaboration tools bring your staff together in a single communications channel to manage their daily tasks. Amadeus has two staff task management tools: HotSOS Mild, designed specifically to meet the limited needs of select-service hotels, and HotSOS, a full-featured enterprise product to automate daily operations, schedule preventative maintenance, improve intra-hotel communication and improve the quality of guest engagement.
Thanks to its automated workflows, HotSOS minimizes the amount of time it takes to complete tasks. That not only reduces labor costs but speeds responses and reduces bad reviews around slow service. Most notably, you can build profiles and personalized experiences based on a guest's history of requests and preferences.
Amadeus Pros and Cons According to its Customers 
Amadeus has dozens of reviews across its many products. We've pulled out some of the highlights; we recommend checking reviews for specific products as part of your research process.
Pros:
An engineer from a resort in Anaheim says that HotSOS Mild is "Making life a lot easier" for monitoring maintenance and repair work.

Direct of Sales and Marketing in Washington liked Amadeus Delphi's " immediate data sharing" with the PMS" as well as the fact that it "interfaces with Outlook so communications are easily viewed."

A group sales manager in Chicago liked Delphi's "ease of use" when compared to other products that were "difficult to learn/update/adjust to an individual property's needs."
Cons:
One City Center hotelier in the Netherlands using the PMS reported "6 years of problems now and no real solution"  with "overselling rooms daily due to software problems."

One Delphi user at a Branded Hotel in Cambridge reported poor knowledge of support team, saying " Almost every time I call support, the tech says let me check Google."
Getting Started with Amadeus
Amadeus is definitely not a self-serve player, where you can simply put in your credit card information and get started with set up.
Pricing also varies. It ultimately depends on the basket of products that you choose to implement.  For certain products, such as the CRS, there's utility pricing that offers low upfront cost and minimal transaction fees. Again, the actual pricing is property/portfolio dependent and will require engaging with sales.  
It all starts with a demo: select your Amadeus product and click "Get Demo" to get a live look at how the product can help your hotel solve its current challenges.