Do independent hotel loyalty programs actually work?
By Hotel Tech Report
Last updated January 26, 2022
6 min read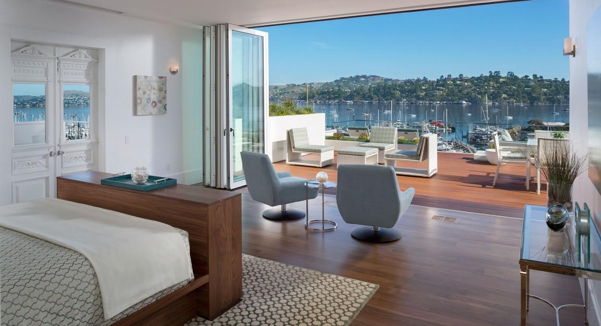 The hotel industry has moved into the era of soft brands unofficially started by Hilton through the DoubleTree brand. The initial idea was to find a way for the Hilton development team to help owners of subpar hotels (ones that didn't meet brand standards) plug into Hilton's distribution network and (and consequently for Hilton to earn franchise fees from a larger pool of the market). This evolution progressed as Marriott launched the Autograph Collection and eventually turned into an arms race with Starwood's Luxury Collection and acquisition of European based Design Hotels. The trend has allowed hotel brands to grow faster in a world where they are asset light (no longer own property).
Soft brands make a ton of sense for development teams at major brands because when owners either don't want to conform to brand standards or want to remain localized and unique, major brands now have an attractive offering that their development teams can pitch. For owners, the value of joining a 'soft brand' ultimately comes from plugging into a global sales, marketing and distribution network. One of the key components of that lies in tapping into those brands' loyalty programs.
For independents who want to truly stay that way there are some great options available; however, it's important to find the right fit for your hotel as there is no one size fits all like the brands.
"Just because a loyalty program is "free to join" does NOT mean that it's free. Every booking that comes through your shiny new loyalty program comes at a cost and that cost can add up quickly if the program is cannibalizing direct bookings rather than driving incremental bookings for your property."
Whichever provider you choose make sure that you are keeping a pulse on cost and are comparing that to OTAs. Then compare the total bookings to OTAs. If you are paying 7% on direct bookings to a program that isn't driving incremental guests to your property you may be better off with a 12% OTA commission so it's important to think strategically and analytically about your decision.
"Ask yourself: is this loyalty program actually going to drive loyalty or is it just a mechanism to incentivize direct bookings on my website?"
As with any technology decision, independents should think about their business mix and objectives before signing on with an independent loyalty program. Signing with the wrong loyalty program can end up being a huge time suck without material gains and sometimes even hurt your business if they are eating away at your direct bookings but not providing new ones.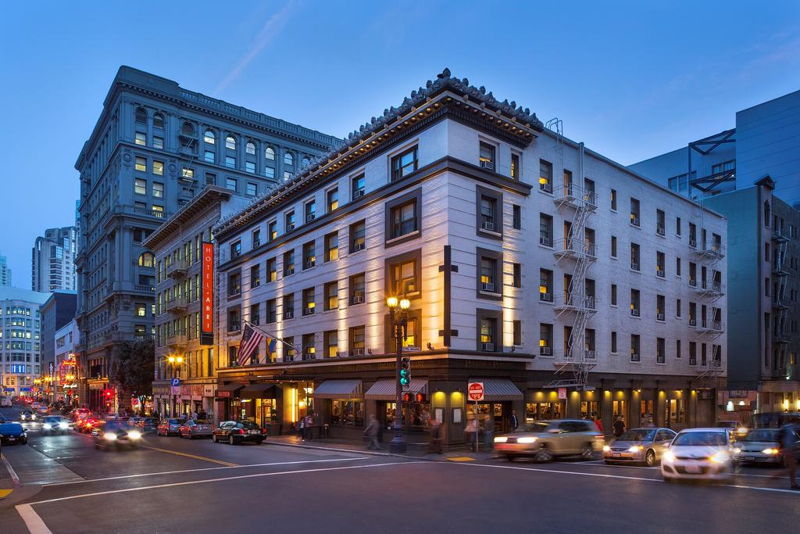 San Francisco's Hotel Abri (pictured) is part of the Stash Rewards program
There are 2 main ways that an independent loyalty program can bring value to your property:
1. Increase conversion rate on your website
2. Drive new bookings through their online portal
When deciding which independent hotel loyalty program to join consider the following:
1. Unit economics and breakeven analysis: Assuming the loyalty program shifts various levels of your direct bookings onto the program - how much profit would your hotel lose per month? How much would the program have to increase your website conversion rate at each level to help you regain that profitability?
2. Is their network actually valuable? How much volume does the program drive to hotels like yours? Ask for a reference hotel in your market segment and see whether the program is actually delivering the business they tell you that they can. How much web traffic does their booking portal have? A huge network isn't much use to you as a hotelier if they don't have lots of travelers booking on their portal. Ultimately a great loyalty program will drive a material amount of new business so if they don't have traffic on their branded OTA style website - ask them why that is. Also ask about their geographic focus. E.g. If you have a large mix of Asian business travelers and they don't have properties in that market, you'll want to think about whether joining is going to move the needle for your business.
Ultimately we urge hoteliers to recognize that you are not just comparing loyalty programs here. Most programs don't bring a material amount of incremental travelers to your property since the networks are still in their nascent phases. This means that the majority of the value is in driving direct bookings.
If a loyalty program is charging you 10% on each booking that capitalizes on the program and you get $3,000 worth of bookings in a month via redemptions you have just "paid" $300 to be a part of that program. If you are in the 10% range for fees and getting $3,000 or more in bookings - you might want to consider spending that ~$300/month on a direct booking platform like Triptease or LaaSie AI (formerly Stay Wanderful) that won't charge commissions.
Here are the top loyalty programs for independent hotels...
iPrefer (by Preferred Hotels & Resorts)
iPrefer taps into a network of more than 650 independent properties around the world separated into different collections. They consider themselves the world's "largest independent hotel brand" and given the movement although we at Hotel Tech Report don't really consider Preferred a brand. Points can be redeemed at starting at $1,250 for a $25 gift certificate to a participating property in the network. iPrefer's web portal has about 3x the traffic of the #2 provider on this list so they are the most likely to drive incremental bookings for your property.
Another unique facet of iPrefer is the network and the fact that you can achieve Elite Status within the program just like at major programs like SPG. Elite members receive benefits such as 10% bonus points, complimentary Wi-Fi, early check-in and welcome amenity packages. The exchange ratio is around 2% meaning that for every $100 guests will get $2 back. Preferred also has official partnerships in the airline space offering decent bonuses (2x) with participating airlines such as American, Alaska, British Airways, United and Air France/KLM.
Read iPrefer reviews from verified clients
GuestBook Rewards
GuestBook Rewards is the fastest growing program in the space offering the easiest and has the simplest offer around - 5% cash back. Guest can then choose to redeem points at a participating hotel for 10% "trip cash". The GuestBook has quickly grown to 600 hotels within just a few years having launched later than Stash Rewards and likely due to the fact that guests often want cash back, especially leading up to the point where the network provides real value.
Our guess is that GuestBook's network isn't quite large enough to attract many new guests to your property but is getting close and has the best chances of getting there due to the instant value they provide to bookers. The Company also launched a partnership to integrate directly with TravelClick's iHotelier Booking Engine which will likely help grow their network over the next couple of years. The GuestBook also has the #2 online portal by our web traffic estimates (#1 is iPrefer) meaning that they are the likely to drive some amount incremental bookings to the most popular hotels in the ecosystem.
Read Guestbook Rewards reviews from verified clients
Catalonia Rewards (by Wanup)
European based Catalonia Rewards is one of the newest to the market but is also growing rapidly and has signed on more than 400 hotels since it launched in September of 2016. Similar to The GuestBook Wanup offers cash back between 3-6% depending on the tier of the member. The program also offers F&B discounts which are usually a smaller/more profitable offer than straight cash back and perceived as higher value in the mind of the guest. If you have frequent visits from European travelers Catalonia Rewards may be preferable to The GuestBook but if you have a global traveler base you're probably better off with using The GuestBook or iPrefer as they offer more reach in the network.
Read Catalonia Rewards Reviews from verified clients
Stash Rewards
Stash Rewards has over 200 hotels in their portfolio and is very U.S. focused. Guests receive 5 points per dollar and a point is worth ~$0.01 per dollar according to our sources which is not bad. The install base hasn't grown much in recent years so it's worth asking why that is before joining on with the program. Make sure to ask the questions in the article above before signing on and read verified Stash reviews from hoteliers like you who use the program. Stash Rewards sponsored a very interesting research study at Cornell's hospitality school in 2014 showing that loyalty programs can help increase room nights with frequent travellers and while the dynamics of direct bookings and consumer preferences have changed quite a bit in the last 4-5 years the study provides a good foundation for how to think about whether a loyalty program will meet your hotel's goals.
Read Stash Rewards reviews from verified clients
Voila Hotel Rewards
Voila Rewards features over 100 independent hotels around the world and while it has a U.S. presence is much more focused on Asia and Europe. This program offers a tiered system like iPrefer. Guests may choose to exchange points for airline miles but not at an economical rate so it's more just a vanity option. With Voila there is a 2x points bonus when members reach Platinum status (20 nights in 12-months) so this program is great for hotels who have frequent business travelers but due to the small network might not be as attractive for destination properties with a high leisure mix.
Read Voila Hotel Rewards reviews from verified clients
InnDependent InnCentives (by IBC Technologies)
IBC's loyalty program for independent hotels helps owners increase direct bookings to their properties by allowing guests to choose from hotel credits, airline miles, eGift cards, merchandise, charities and more. By offering alternative redemptions this network is valuable despite having a smaller user base than some of the others on this list. We think that the options for guests are attractive; however it might not offer the best value for redemptions given that they are purchased from 3rd party providers. The company also doesn't offer a separate booking portal like some of the others on this list which means they don't offer the reach that some of the other programs do.
Read IBC Inncentives reviews from verified clients