Hotel Technology Trends 2023: Consumerization, APIs, Gig Economy & More!
By Jordan Hollander
Last updated November 29, 2022
7 min read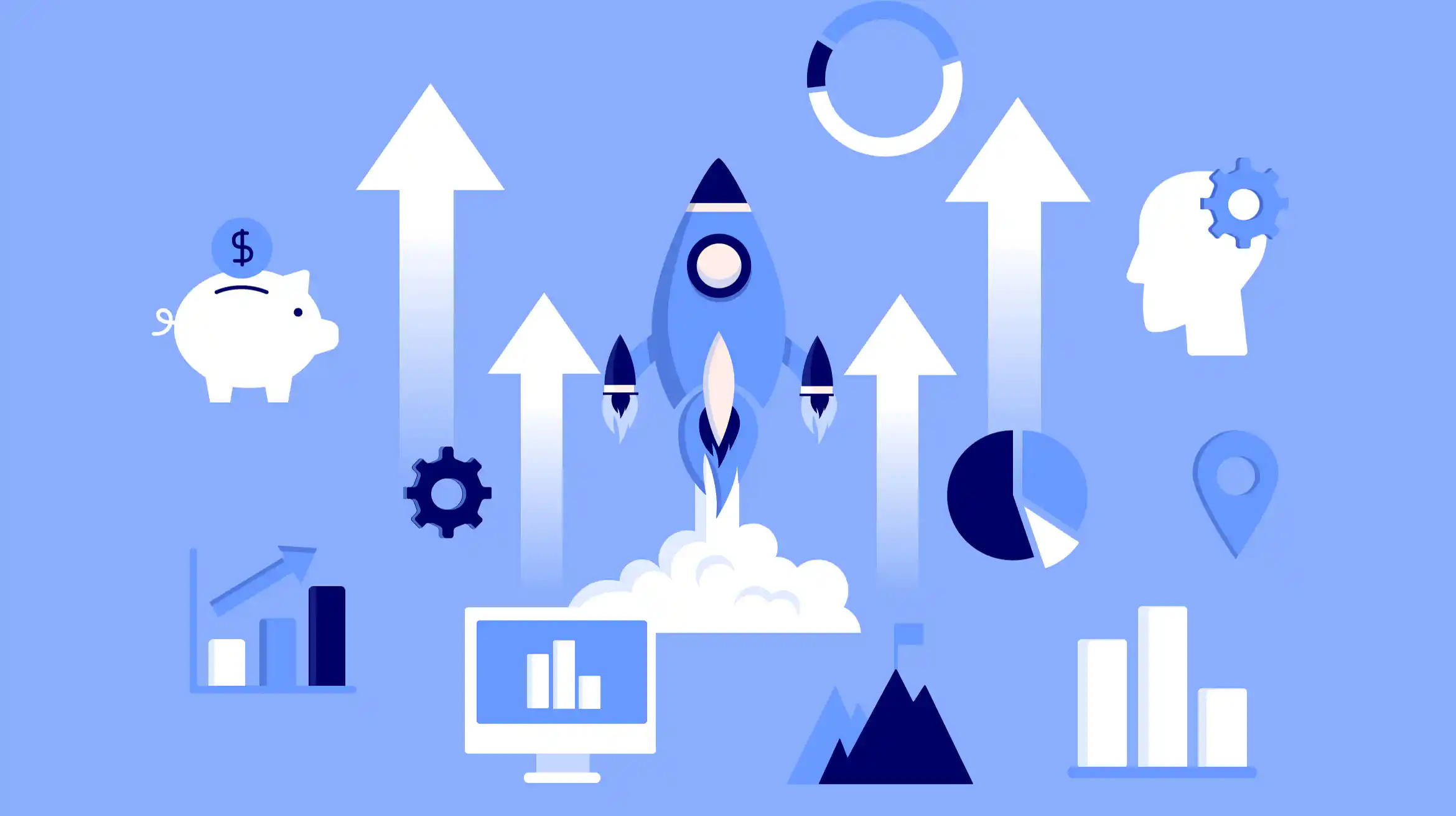 It's never easy to push through the hype and find the substance -- especially in hospitality, which is a challenging blend of guest-facing technology and back office software. Each year the technology world looks to Wall Street analyst-turned-VC Mary Meeker for her annual "Internet Trends Report". Meeker's report uses data to tell stories of business-related trends that are shaping society.
Using data from Meeker's report we identify some of the hotel technology trends that are accelerating in 2020 and beyond. Unless otherwise noted, supporting images below are pulled directly from Mary Meeker's presentation.
Within the context of hospitality industry innovation there's an equal mix of both guest experience innovation as well as back office and business optimization.  In the hotel industry, hoteliers are constantly looking for ways to optimize check-in, make better concierge recommendation and leverage next gen tech like artificial intelligence or internet of things.  Ultimately, what drove our list is not the "coolest tech" like virtual reality and Amazon Alexa but instead we examined the biggest trends impacting hotel guests and business owners, then backed into the most impactful technologies on those trends (top down research).
Consumerization of Business Applications
This slide highlights the slowdown of smartphone growth. The upward trend explains the massive explosion in travel apps in recent years. How does that impact hotels? The slowing growth of smartphone sales means that we're approaching market saturation and consequently every single traveler in the world will soon have at least one in their pockets. This means that we need to focus on being where they are.
The saturation of mobile also means that guests -- and staff -- expect easy-to-use interfaces and seamless cross-device experiences. Technology must be unfussy and straightforward, working wherever and however the guest and staff need.
For guests: Mobile-optimized booking engines and guest messaging platforms are two of the most visible guest-facing applications. When searching for hotels, potential guests want to see a modern booking engine that builds trust in the experience a hotel provides. When staying at a hotel, guests want to communicate with the hotel as easily as they do with friends and family, and via the same channels (such as SMS and messaging apps).  Guest messaging software can facilitate room service and other amenities to improve the experience in guest rooms without needing to install hardware.  Major chains like Marriott and Hilton have already built messaging native into their applications.  It can also help gather real time feedback about guest service while generating more reviews for social media and online booking platforms like TripAdvisor.
For staff: When hotel staff comes to work, they shouldn't have to re-learn how to interact with technology. Mobile task management and collaboration software allow staff to use familiar mobile devices to get things done more efficiently on-the-go with built-in accountability.
When evaluating vendors, these factors should be towards the top of the list for any hotel that wants to offer the most modern experience. Remember that both staff and guests have plenty of options when it comes to where to stay and where to work. Providing technology that makes life easier, better, and less stressful will bear fruit over time.
The simplicity of consumer experiences now extends to B2B. People expect all technology to have intuitive interfaces and reliable connectivity.
Exploding Compute Power Enables an API First World
It seems like every company has an app store these days. As more and more companies seek platform status, they launch app stores to encourage development on their platforms. By opening up development, the underlying technology becomes stickier, making it more useful to hotels and also more lucrative for the platform company.
There are two things driving this "appification everywhere" trend: plummeting storage costs and rising computer power, which has made cloud computing not just practical but affordable. In parallel to the growth in mobile, cloud computing has made it more feasible for apps to be more lightweight and nimble.
Stats showing the growth of computing power and hard drive capacity alongside the steady decrease in the price of storage.
Apps no longer require heavy computing power and on-device storage to deliver the impact required in a B2B setting. Now, apps can connect to the cloud to pull necessary information in real-time, making apps faster and more accurate even as apps become more complex.
Apple's App Store was the first to thrive. Now, nearly every platform and many travel technology companies have app stores as well.
For hotels, 'appification' has ushered in a golden age of choice. There are now app stores for many of the largest travel companies, allowing hotels to plug-in specific apps for a wholly customized tech stack.
In 2018 alone, we saw the launch of app marketplaces and integrators from travel technology companies Mews, Apaleo, SiteMinder, and Snapshot. Here at Hotel Tech Report, we've partnered with protel's I/O marketplace to integrate rich reviews to its app store experience. This layer of social proof adds richness to the company's marketplace, which allows hotels to pick, mix and test cutting-edge technologies all in one place.
App integrations are also becoming much easier as services such as Impala and HAPI emerge to simplify the process of connecting apps through configurable APIs. As more hotels push to build the specific tech stack that works for them, these app marketplaces and API services will grow exponentially in the coming years just the same as we've seen happen with more mature app stores from companies like Apple and Google as shown in Meeker's deck.  
An app store with honest reviews builds trust. Hotel Tech Report reviews are fully integrated into the protel I/O app marketplace.
The Gig Economy Exaccerbates Tight Labor Markets
More workers are turning to the on-demand gig economy to supplement earnings. Freelance workers also find work much more easily thanks to technology. As more workers find freelance work feasible, hotels face growing competition for talent, exacerbating an already-acute talent shortage.
Technology continues to empower workers to build a work life that works for them. Hotels must keep up to remain competitive for workers.
The flexibility in freelance and gig work appeals to workers, so hotels can apply some of this to their own scheduling. Providing workers with a degree of latitude in the way they work will make for a more appealing workplace. With more individualized control for staff, mobile-optimized labor scheduling solutions foster trust and transparency across a hotel's operations.
In addition, technology must be leveraged as a key selling point to potential workers. With applicant tracking solutions and other HR technologies, hotels build resilience within the recruiting and staff management parts of the business. The objective is to leverage available technology to effectively track applicants and avoid letting the best candidates slip away to other hotels or on-demand work platforms. Today, hotels themselves can tap into the gig economy with next generation on-demand staffing platforms.
Just like technology makes it easier for workers to find jobs, technology also helps hotels sharpen focus on recruiting and retaining top talent.
As competition for workers heats up, people have more options than ever. It behooves hotels to provide a modern, sensible work environment across departments that attracts and keeps the best workers. To foster loyalty, invest in the right talent management solutions that develop your workforce. By providing opportunities for employee training and learning, hotels have a better chance of keeping the most ambitious employees engaged. Workers should be incentivized to stay through these development opportunities, as well as through a workplace that prioritizes workers as professionals.
More workers turn to the on-demand economy to supplement wages and/or add flexibility to their work lives. The real-time and on-demand nature of these platforms diminishes loyalty in favor of flexibility.
Meetings and Events Adapt to Smaller Office Spaces
Another area affected by unprecedented flexibility is office space. The average square footage per employee is lower than it used to be, both due to open floor plans and the rise of remote work.
Denser office spaces, coupled with remote workers, has expanded the role of hotels as destinations for off-site meetings.
With less space at work, and teams dispersed geographically, more companies rely on off-sites. These events bring together remote teams in a non-office setting to accomplish concrete goals. For hotels, this means a potentially lucrative incremental revenue stream from groups.
It also means more requests for proposal taking up precious staff resources for a non-guaranteed event booking. As the RFP pace picks up in 2019, hotels will turn to group sourcing and RFP tools to reduce the burden on over-taxed staff.
Other technologies will further enhance hotels' event capabilities, such as event planning software that brings efficiency and organization to the process, as well as sales platforms that aggregate knowledge and empower sales teams to sell more effectively. Data is also increasingly vital to successfully building a book of group business, with meetings and events intelligence tools growing in sophistication.
Sharing Economy Heightens Focus on Value
2018 saw an expansion of available channels for hotels. For example, Airbnb added boutique hotels to its platform, saying that it now considers itself in direct competition with OTAs. This year, Airbnb also released a meetings and events tool for corporate travel companies. These are only two examples of the growing ecosystem offering hotel bookings outside of traditional intermediaries like OTAs.
The evolution of Airbnb into a full-fledged online travel agency creates pricing pressure for hotels but could also benefit hotels by breaking the Expedia/Booking duopoly that's crippling them.
The slide above shows how significant the average discount of an Airbnb is when compared to a hotel. The ultra-affordability of some Airbnb listings versus hotels will continue to influence how hotels price their rooms in certain markets. Hotels will look to rate intelligence solutions to monitor rate parity -- and may eventually even pull in Airbnb rates for a more accurate compset in many market segments. All of this data must be considered for revenue management software to make the right rate recommendations.
The lower price point for some Airbnbs is also an opportunity for hotels to deliver rate competitiveness through streamlined operations. For hotels in hyper-competitive markets, technology rewards hotels with more profitable operations. The ultimate goal here is to either bring in more guests at similar prices or bring in the same number of guests at a more efficient cost structure.
Bring in more guests: Price more efficiently to offer the right price to the right guest using revenue management tools. Consider contracting with a hospitality-focused digital marketing agency, as well as adding direct booking, and metasearch/ad tech tools to keep your marketing spend in high-performance mode.
Streamline operations: Wasteful operations bleed a hotel's profitability. Technology keeps costs in check. Tools for contactless check-in, staff task management and collaboration, as well as for housekeeping management, help managers track staff performance through comprehensive reporting that identifies areas for improvement. A tighter operation gives a hotel breathing room as far as pricing and profitability.
Hotel Groups Must Outsource R&D
So what do these trends mean for your hotel? Since most hotels are not in the technology business, outsource your research and development to trusted technology partners that specialize in defining and building technology.
Meeker pulls together the top companies by research and development expenditures. The slide emphasizes the competitiveness of these investments; the fastest growing companies are also the ones that invest heavily in R&D. As these companies attract prime talent and continue to invest millions in exploring the applications of new technologies, there's an economy of scale that fuels future growth.

The top companies in the world by research and development.
When it comes to technology, hotels don't typically invest in research and development in the traditional sense. The outsourcing of these efforts is therefore not only sensible but imperative to compete in today's digital economy. By investing in technology, hotels sharpen the edge in a fiercely competitive environment.