6 Hotel Website Tips to Help You Convert Traffic Like an OTA
By Jordan Hollander
Last updated October 28, 2022
5 min read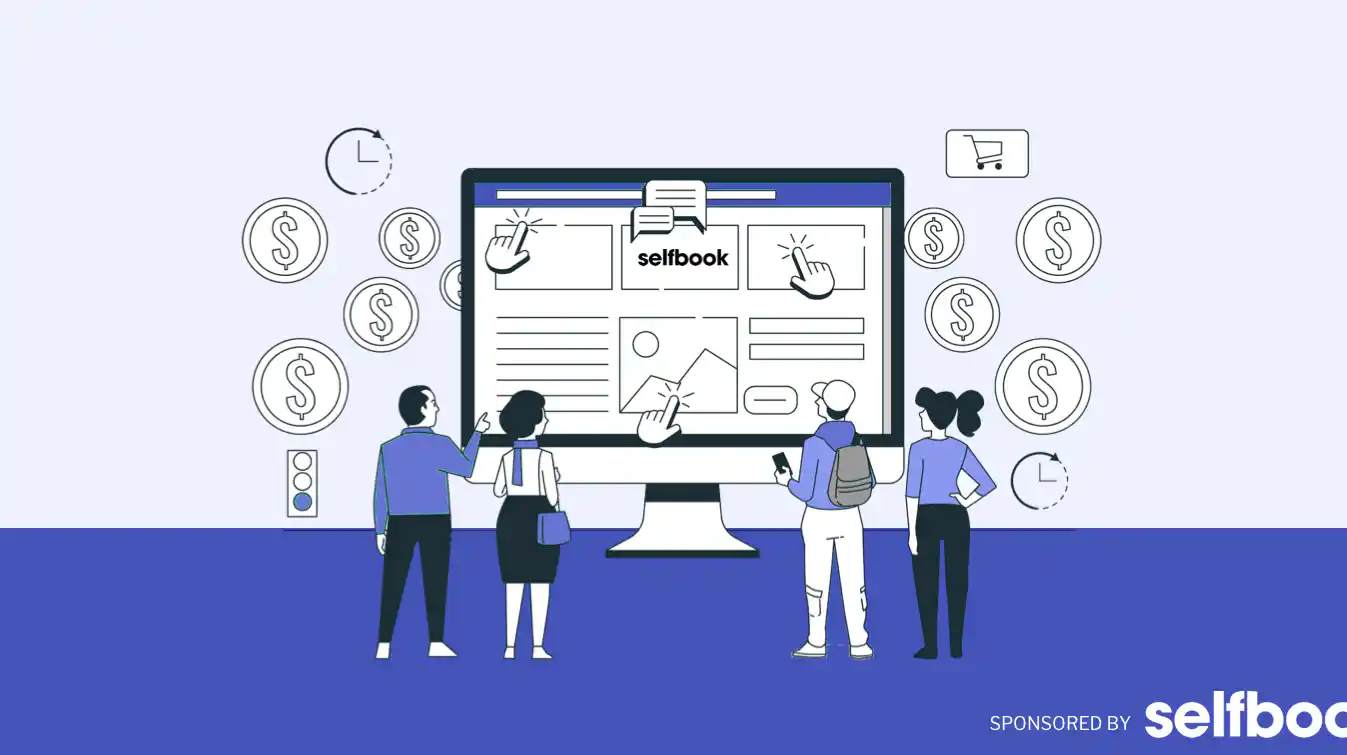 Are you trying to improve your website's conversion rate and get more direct bookings? It can be frustrating to know that the majority - up to 99% - of people who look at your website end up booking on expensive third-party channels, while most guests do visit your website at some point during the booking process.
Imagine the massive impact on your business if you could increase your conversion rate by just 1%. If your average booking is $1,000 and your website gets 20,000 visitors per month, a 1% boost in conversion would yield $200,000 per month of incremental revenue! But achieving a higher conversion rate on your website isn't a pipe dream; it's achievable when you make the booking process as smooth and easy as possible.
In this article, we'll share some actionable tips that will turn your website into a conversion machine and highlight how a next generation payment and booking platform like Selfbook can dramatically improve conversion on your hotel website.
Support Mobile Wallets for Frictionless Purchasing
Websites that add mobile-friendly payment options, like Apple Pay and Google Pay, see conversion increases as high as 1.91x. These payment options are fast, convenient, and trustworthy, so customers have minimal friction at checkout. In retail, many websites, even for small online stores, accept these payment methods, but the hotel industry has yet to catch on. Major OTAs like Booking.com and Hotel Tonight offer users the convenience of paying with their digital wallets, but surprisingly few hotels have adopted it. Adding Apple Pay support to your website is an excellent way to not only boost conversion, but to make your website more competitive with top OTAs and ecommerce sites.
"With Selfbook's booking engine and payment solution, our guests have the sensation of ease and convenience instantly," says Selfbook client and General Manager of Le Pigalle Paris Xavier Hue.  "With just one click, their booking is confirmed and paid by Apple Pay, Google Pay or any credit card. I highly recommend Selfbook to anyone looking to improve the guest experience on their website."
Selfbook supports major mobile wallet providers like Paypal, Google Pay and Apple Pay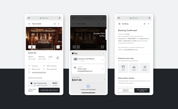 THE PITCH
RATINGS
BEST FOR
0
HT Score
Hotel Tech Score is a composite ranking comprising of key signals such as: user satisfaction, review quantity, review recency, and vendor submitted information to help buyers better understand their products.
Learn More
With just one click, their booking is confirmed and paid by Apple Pay, Google Pay or any credit card.

Selfbook Direct
Direct Booking Tools
THE PITCH
RATINGS
0
HT Score
With just one click, their booking is confirmed and paid by Apple Pay, Google Pay or any credit card.
Learn More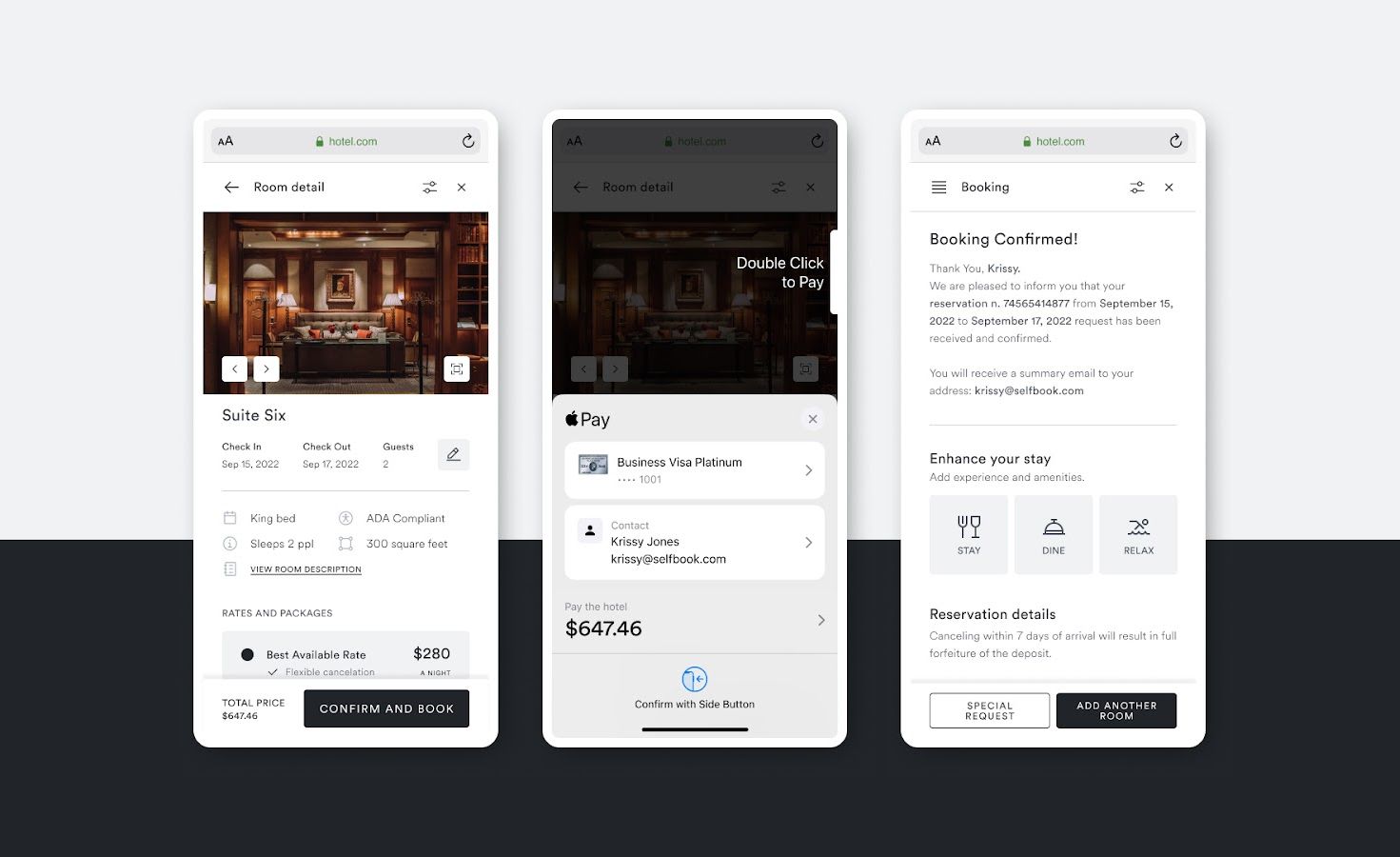 ×
Minimize Redirects for a Smooth Booking Funnel
Traditional hotel websites require several clicks to successfully book a reservation, and every time the guest gets redirected to a new page, there's a chance for slow loading speed or an error. Furthermore, if the guest gets directed to a URL that's not your hotel website (instead, your CRS or booking engine URL), it erodes trust and might make the guest abandon the booking process entirely. A better solution is to add technology like Selfbook's booking overlay, which allows you to keep your current booking engine or CRS, but layer a high-converting operating system on your existing website. With this overlay,, guests don't need to jump from page to page to complete the booking process.
Selfbook's OS allows users to complete the booking process without ever leaving your hotel's website.
Increase Security Using Digital Wallets
The fewer times guests need to share their payment details with various websites and platforms, the more at ease they feel. Digital wallets like Apple Pay and Google Pay give them the ability to securely store their information once and for all and make frictionless payments across sites, whether on Booking.com or ecommerce shops.
Selfbook helps safety and simplicity go hand-in-hand for hotels by supporting digital wallets and securely verifying customer identity using two-factor authentication for each new booking. In addition to allowing users to make safe one-click bookings using mobile wallets, the operating system makes it possible for guests to securely store their preferred payment method for future use. While this streamlined user experience produces higher conversions, Selfbook's airtight security protocols, including end-to-end encryptions and card tokenization at checkout, also actively reduce fraudulent bookings, cancellations, and credit card chargebacks.
Give your customers the peace of mind they need to confidently complete their bookings on your hotel website by tightening your security parameters with an OS like Selfbook. By offering users automatic protection with seamless identity verification for each transaction, your hotel can give OTAs a run for their money.
Optimize for Mobile to Capture Growth
More and more hotel reservations are made on mobile devices, and OTAs are taking more than their share of the pie. In 2019, Booking.com reported that nearly 40% of its revenue was booked on mobile, while hotels' direct sites booked around 10% of revenue on mobile. Industry-wide, conversion rates on mobile are significantly lower than desktop conversion rates – 0.7% to 2.4% –signaling that hotel websites are generally not optimized for mobile. Looking across industries, 66% of emails are read on mobile (like emails that advertise promotions to your guest database) and 52.2% of all web traffic comes from mobile devices.
"Optimizing for mobile allows hotels to not only drive traffic from the most frequently used devices for online browsing, but also encourages users to complete their bookings," says Selfbook Co-Founder and CEO Khalid Meniri. "You want to leverage the traffic generated on mobile by enabling users to navigate the entire booking experience seamlessly from any device without them having to deal with redirects or lengthy forms to fill out. From discovery to payment, mobile optimization is the best direct route to keeping guests on your site and driving conversions."
It's clear that if you want to compete with the OTAs and secure your share of revenue, you need a website that performs just as well on a smartphone or tablet as it does on a desktop.
Improve Page Experience or Get Dropped by Google
In June 2021 Google announced some changes to their search results ranking algorithm that include a "page experience" score for every website. Websites that have a subpar page experience will not rank in the search results. Some requirements for a good page experience include HTTPS usage, no security issues, and no mobile loading errors. In the search results, Google is prioritizing high-performing websites that deliver a better user experience. But it's not just Google's preference; users are proven to abandon websites that are slow to load. Studies show that on websites with load times between 0 and 5 seconds, conversion rates decrease by 4.42% per additional second of load time. And 40% of consumers won't wait more than 3 seconds of load time before bouncing to a different website.
Selfbook brings the booking experience onto hotel websites without pushing to a separate domain
Leverage Low Cost Direct Booking Tools
In order to win direct bookings (and not let OTAs steal your fair share), you need to make it easy for guests to find your website and keep them engaged during the booking process. One important place to show a direct booking link is on metasearch, so if a guest is comparing prices for your hotel on Google, Tripadvisor, or Trivago, they can see your direct site in addition to the OTAs. It's also crucial to maintain rate parity (or even offer a better rate or value-add on your direct site) so that your direct website is competitive. Once guests click on to your website, engage them with content cards that highlight relevant promotions or welcome them back to your website if they've booked with you before. You might also consider adding loyalty perks or partnering with a rewards engine that gives guests cash back or gift cards every time they book direct.
How the Hamilton Hotel Increased Conversion by 18% Using Selfbook
All of these tips sound great, but do they work in practice? Let's dive into the story of Hamilton Hotel in Washington, D.C., which leveraged Selfbook's tools to increase their conversion and grow direct bookings. Like many properties, Hamilton Hotel's share of group and corporate bookings declined after the pandemic, so they were focusing more on attracting leisure guests by investing in their brand and direct booking experience. They wanted to modernize their checkout process without spending a lot of money or doing a complete overhaul, so they chose Selfbook for its plug-and-play approach.
Selfbook's digital wallet functionality drove impressive results at the Hamilton; 54% of desktop bookings and 56% of mobile bookings are now made using digital wallets. Google Pay is the most popular option on desktop, while Apple Pay wins on mobile. Guests seem to greatly prefer the convenience of using a digital wallet instead of manually entering their credit card number, expiration date, CVV, and billing address. Since partnering with Selfbook, the Hamilton's website conversion increased by a whopping 18%, and when comparing 2021 performance with 2019, conversion increased by 22.6%.
Hamilton Hotel's story shows that it is possible to increase conversion on your hotel website, and you can achieve these results too. All it takes is some focus on improving the booking experience and giving guests the tools they need to make a reservation quickly and easily.
This article was created collaboratively by Selfbook and Hotel Tech Report.